Review: Patagonia Nine Trails 1.5-Liter Waist Pack 8L
Originally posted on January 14, 2020 at 4:20 am
In 1973 a dirtbag climber named Yvonne Chouinard founded Patagonia, Inc. The company has had some ups and downs since it opened, but its growth and popularity with the outdoor community, fashionistas, teens and soccer moms are undeniable. Patagonia also takes pride in its sustainability and being a voice in the outdoor industry for environmental concerns, often the first voice.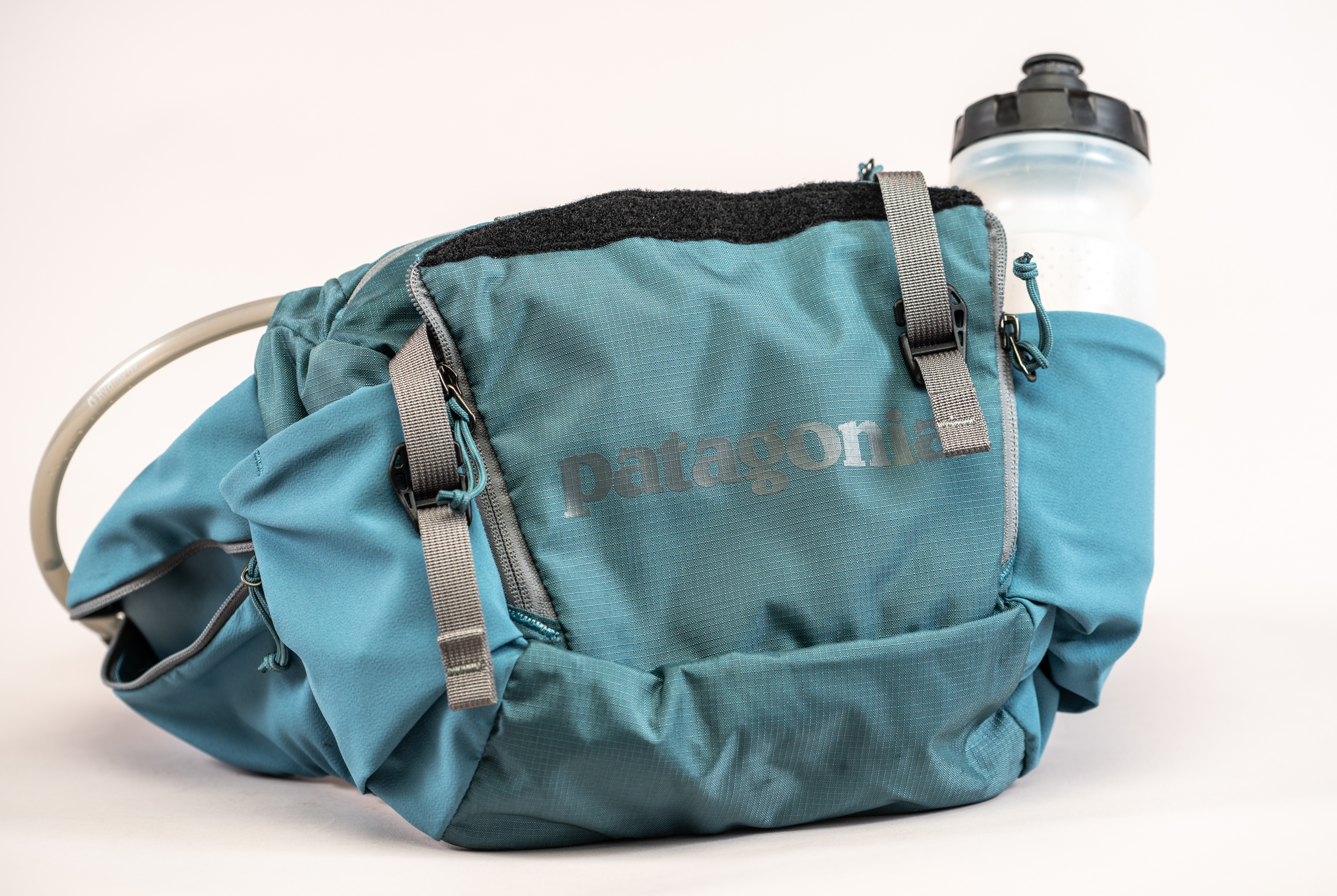 DETAILS
Patagonia Nine Trails Waist Pack 8L has a 1.5 liter  (50 oz.) HydraPak bladder and fits waists from 26 to 34 inches. The pack has two stretch side pockets that can each hold a sports water bottle. There is a padded and adjustable waistbelt featuring an offset buckle. The mesh back panel is breathable and allows for a good amount of airflow. There is one waistbelt pocket and a pocket in the main compartment separated from the bladder. The flap-style front pocket zips open and drops down to form a workbench surface that has internal mesh organizers for holding tools, food and such. Two compression straps allow for overstuffing of the pocket with items such as an extra layer or knee pads.
FINAL THOUGHTS
On the positive, the front drop-down pocket holds a nice amount of stuff, and the two webbing straps were handy. I used these for hauling a lightweight jacket and my partner's jacket. The bladder hose has a clip system, so the tube doesn't flap off while you are riding like a magnet-only system.
Being from Patagonia's hometown of Ventura, California, I am a fan of the brand, and I wanted to love this lumbar bag, but I found too many little things irritating about the design.  First, the waist size is only large enough for a 26-34 inch waist. Once I filled the bladder and loaded the bag with my necessary items, it barely fit me. The waistbelt has an elastic wrap to hold the excess strap, but according to this bag, my chonky arse needed all the belt anyway.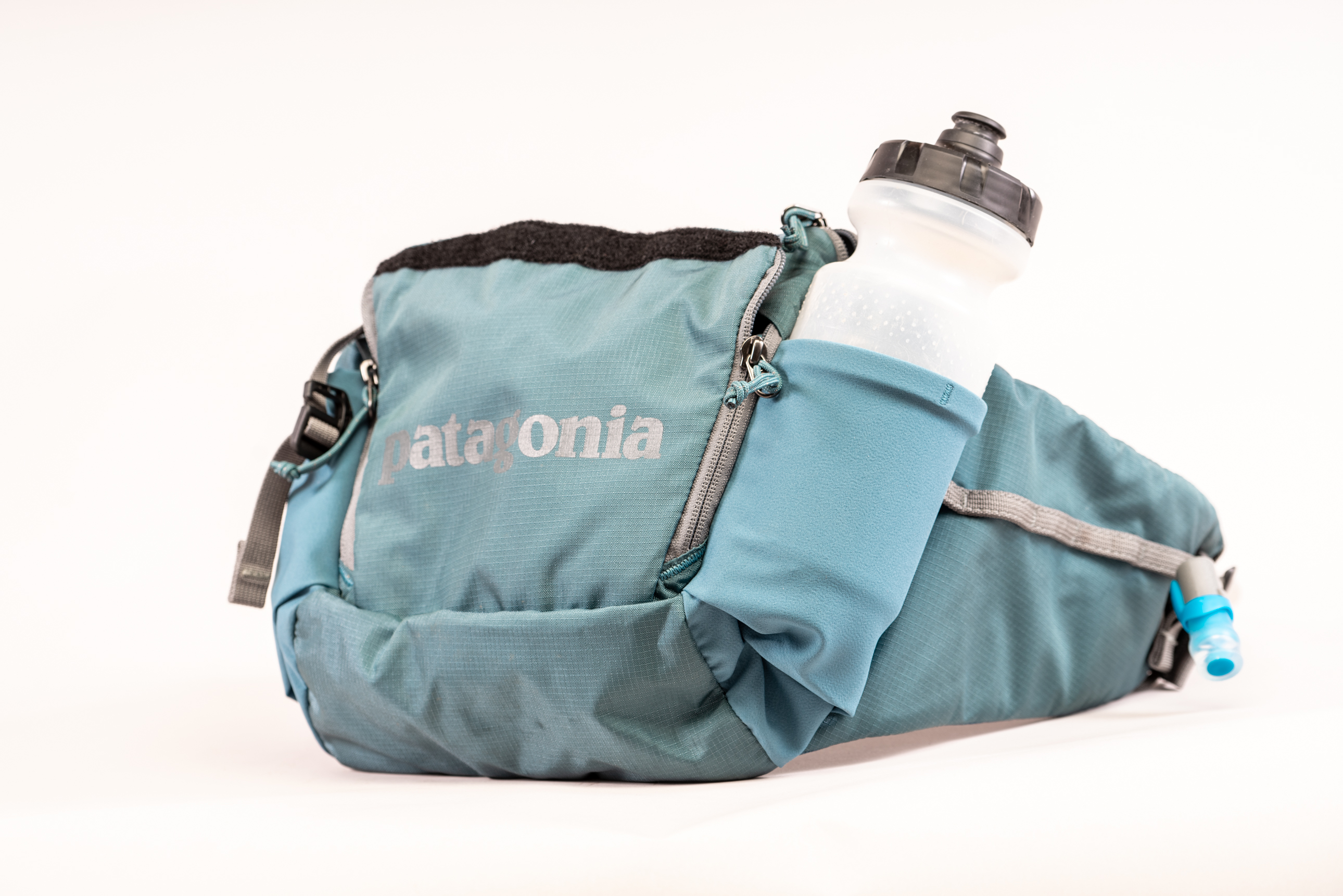 The two stretch pockets work for bottles, but I would recommend using either the two pockets or the bladder, but not both at once if you plan on carrying anything beyond a multi-tool and snack.  The back panel's breathability was excellent, but the construction was a bit too stiff and a smidgen taller than needed making it rise off my lower back when in a riding stance.
Unfortunately, the Nine Trails Waist Pack 8L is also one of the more expensive hydration lumbar bags on the market. Patagonia, I still love you, but this one didn't make my fave list.
---
Patagonia Nine Trails 1.5-Liter Waist Pack 8L
Price: $119
Specs: 13.4 ounces with reservoir and hose
Online: patagonia.com