First Impression: Kona Unit
Originally posted on August 28, 2017 at 1:02 am
By Adam Newman
Ah yes, the Kona Unit. At once the least glamorous and most amorous model in the Kona lineup. A no-frills, knobby tire gateway drug for the masses. The Unit may be simple but it has changed through the years, and for 2017 Kona is showing off its versatility by swapping out the 29er shoes for some 27plus kicks. Otherwise it's still steel. Still single. Still simple.
The frame is very close to the previous version—with just a nip here and a tuck there to make things work with the different wheels and tires. It also sports a few more holes in the way of bottle cage eyelets on each fork leg and under the downtube.
#trending alert: the 2017 Unit is without a doubt a move to give Kona fans something that can attach all their bikepacking accessories to, and there ain't nothin' wrong with that.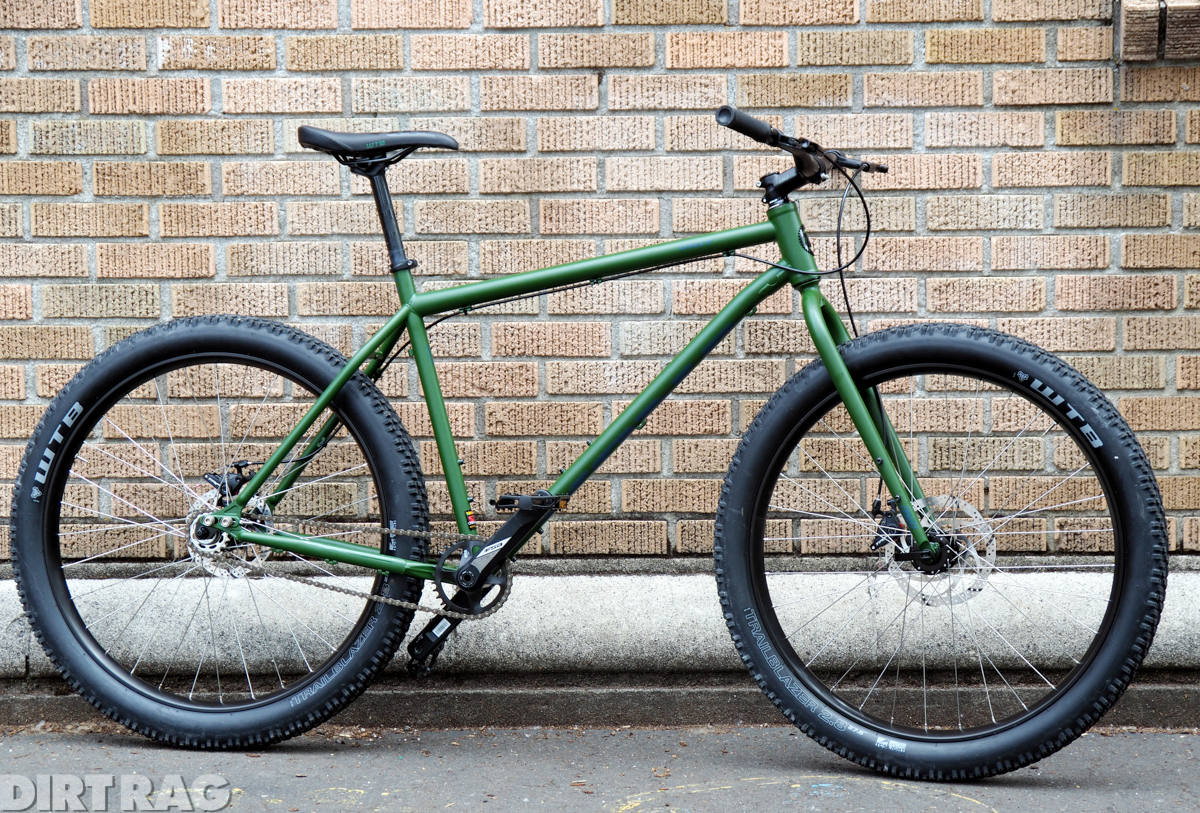 Ok, ok, hold on. I know what you're thinking: "It's a singlespeed. Who the flarg goes bikepacking on a singlespeed?" Well, some do I guess, but Kona was cool enough to keep all the bits you need to dress up your unit with any kind of chain-wrangling devices you might desire. Heck, it even has eyelets for a front derailleur. Remember those?
You can buy a Unit frame for $529 and build it up any way you want, or you can think of this $999 complete bike as a starting point. A rolling-chassis if you will. The narrow-wide chainring saves you the hassle of buying a chain-watching device. The "heritage-minded" 100/135mm quick release dropouts can fit plenty of available hubs, but even cooler is the stock rear wheel has a full-size cassette freehub so you don't need a new wheel to go with your new derailleur.
EXCEPT: the sliding rear dropout doesn't have a hanger. It's a small oversight that is easily corrected with a new, $30 hanger, but in my mind, it should be there fresh out of the box.
So what are we going to do with this here thing? We're going to get weird with it. I will be scrounging the depths of my parts bit looking for any old thing that might be useful for building this bike up as a do-it-all adventure machine. The solstice has passed and time's-a-wastin'. Stay tuned for my full review in an upcoming issue of Dirt Rag.