FBM: Build Your Own Fun
Originally posted on January 16, 2020 at 4:20 am by Steve Crandall
I had never seen much of society outside of the metro-suburban areas in and around New York City, where I lived most of my young life, and now as a seventh-grade kid in upstate New York, I was in a whole new world. The fringe was filled with rednecks, hippies, young punks and more rednecks. The middle was typical. There were jocks, hoods, the upper class. And I was what I would always end up being—an outsider.
Out of boredom and creative restlessness, I discovered the excitement in a world I had no idea existed. As a 12-year-old kid, I caught a glimpse of the California dream as seen in '80s BMX magazines, and I heard the first sounds of the underground, after noticing Dead Kennedys patches and D.R.I. logos drawn on Trapper Keepers, while I circled stickers in the Stick 'Em Up ads and pieced together traded parts to make a bike.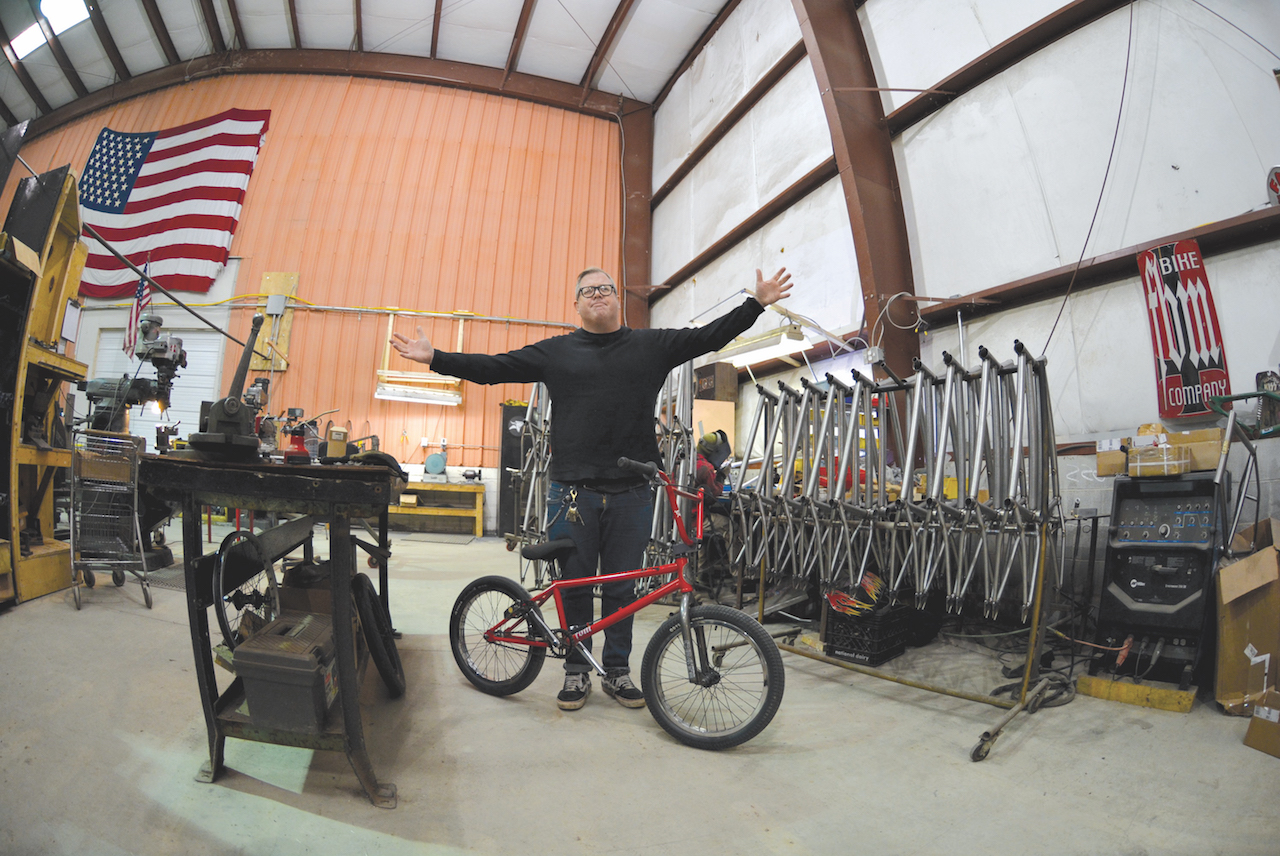 I met Mike in seventh-grade Spanish class and met Gilly soon after, two of the few BMX kids in town who would become my lifelong friends. Around that time I would get mixtapes from kids with older brothers who knew about music. Written on the cassette case would be bands like PiL, Bad Brains, the Misfits, and I had no way to know which bands were which when I played them in a Walkman I had hijacked from my teenage sister.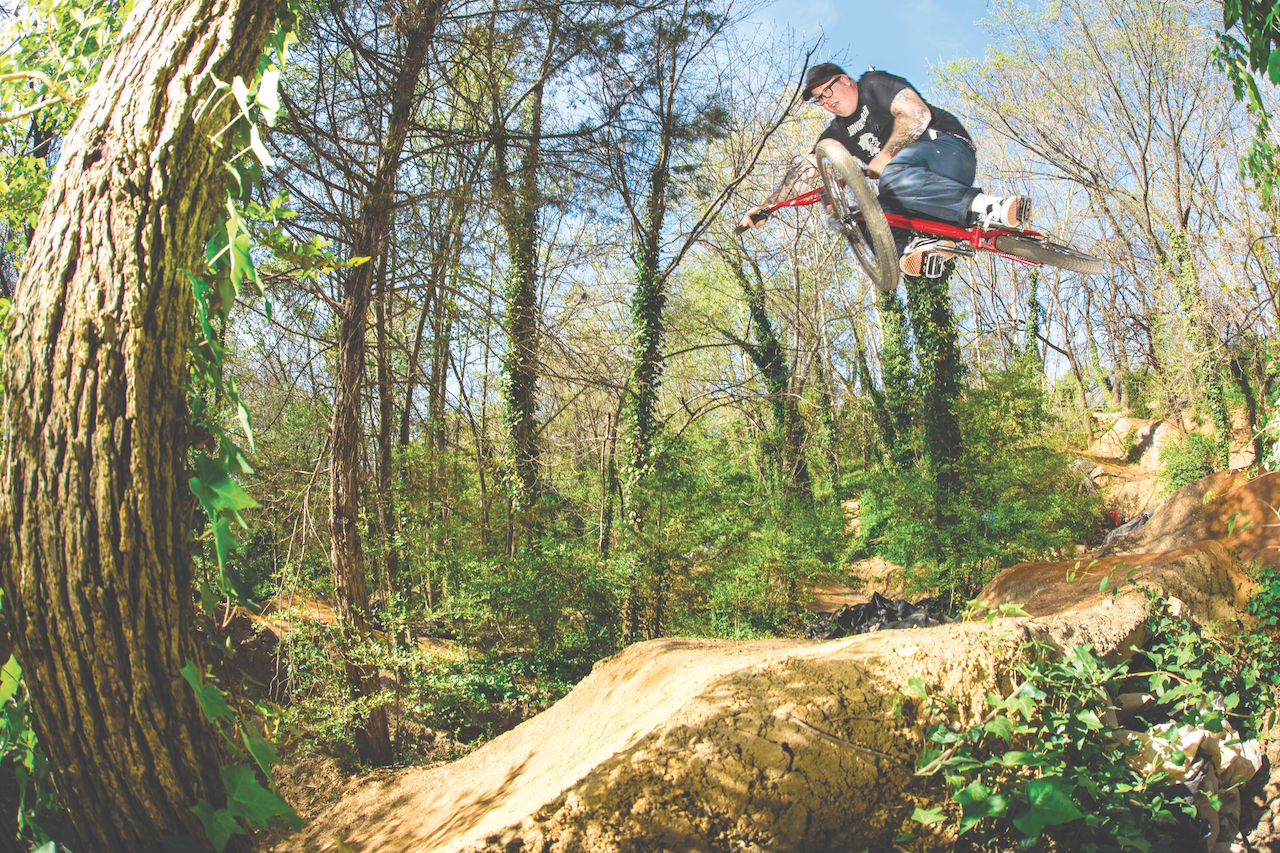 I started building makeshift ramps out of random supplies in the yard or the garage, and even parts of my father's toolshed he had built to roll the lawnmower into. I was eager to learn more about the music that I had heard on these cassette tape bootlegs, but had no clue where to look, so I would play a W.A.S.P. tape I had on my player at the same time as a Tesla record my sister had on opposing sides of my bedroom. It was absurd, and I imagined the racket it caused would create some of the same rebellious trance that "Rock for Light" put me into. I was wrong, and I have always been too embarrassed to mention it until now.
Soon after, my friends and I started exploring the outskirts of our small town, like an Indiana Jones movie, or "Goonies," looking for jumps, skateboard ramps we had heard of, and even an abandoned motocross track just a short five-mile bike ride away.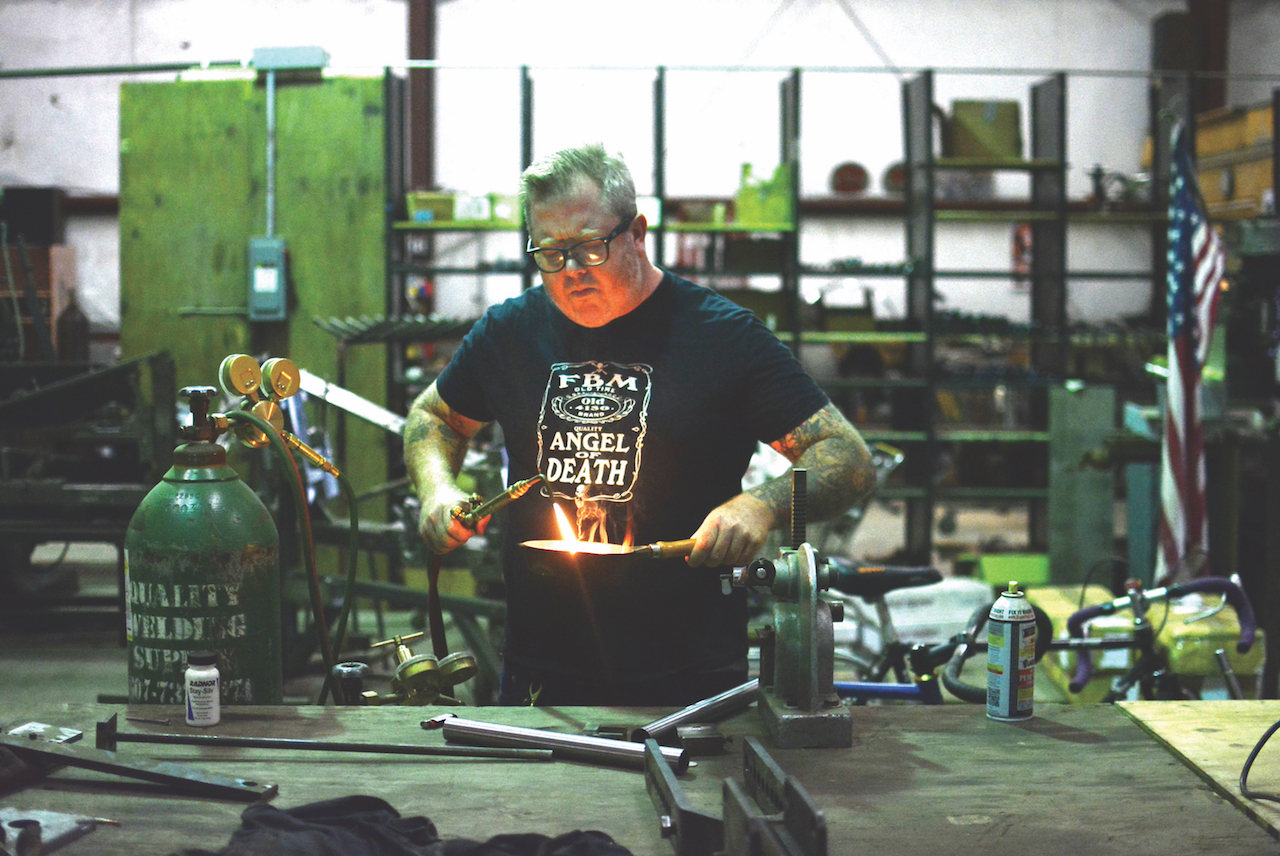 Gilly, whose bike was even shittier than mine, was my cohort on the adventure to find the abandoned track. We had pieced together bikes and topped them off with stickers we had found to transform them into the popular brands we hoped we could afford, all the while using more than one patch kit per wheel to keep the tires inflated, mining parts to make seatposts, or seatpost clamps, never realizing how unsafe it all was. When we took our tires off to fix a flat, it looked like a patchwork blanket of rubber and vulcanizing cement.
We navigated miles and miles of back roads in upstate New York hill country, finding overgrown piles of dirt too rutted for a bicycle and property that had signs warning of no trespassing. Somewhat marginalized, we left, coasting down partially paved gravel roads toward town, not realizing we were having more fun than we set out exploring for. Gilly's chain broke when a master link came apart, prompting us to scan the gray earth for rusty bike parts. We soon found the chain, which upon examination was made from several chains, with several master links, of various degrees of wear and tear.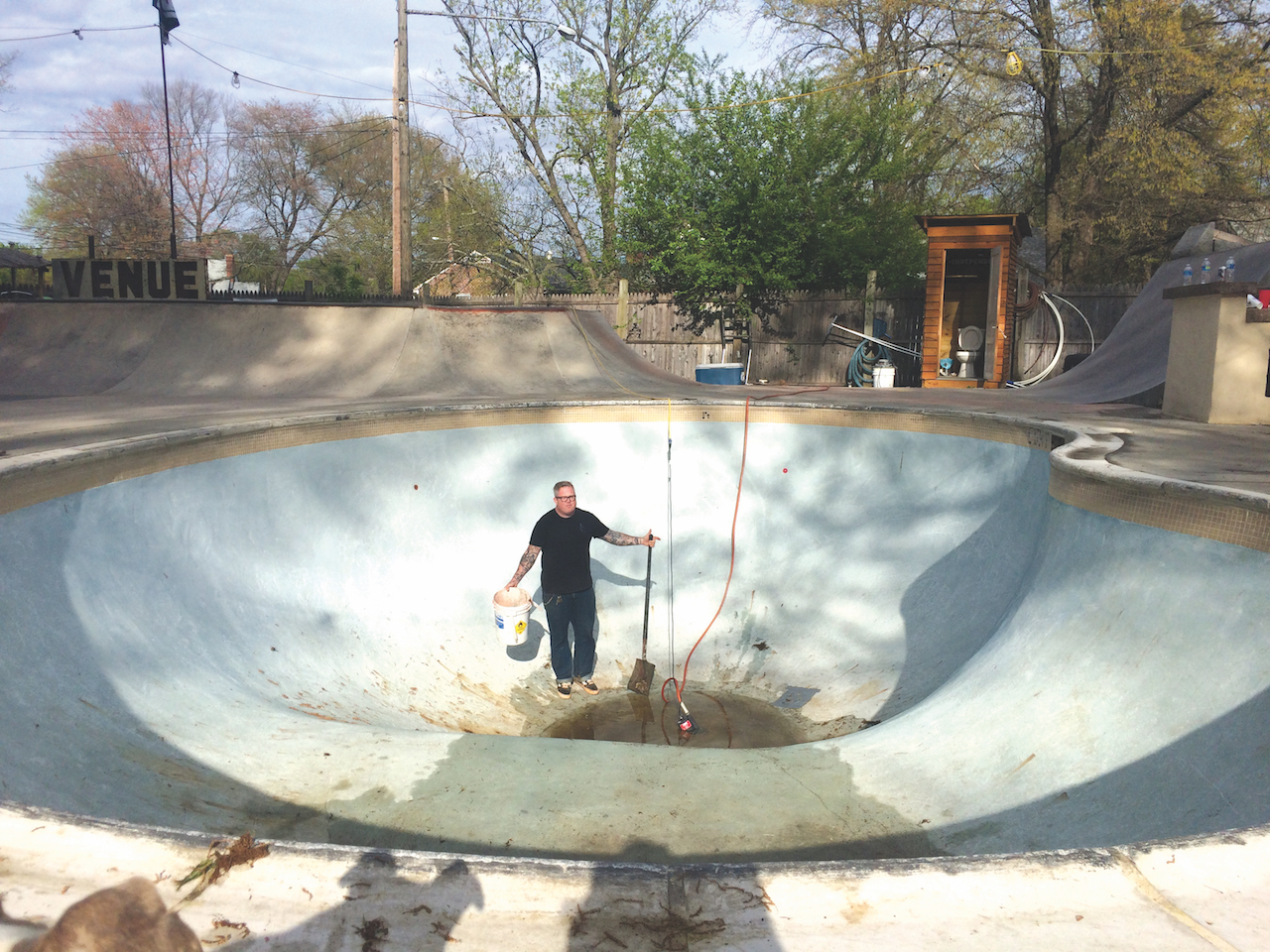 I had never witnessed anything like this. To this day I have never met or seen anyone take such a simple and unconventional approach to fixing a problem. Previous to this I hadn't considered the concept of using more than one master link to complete the circuit.
It was genius. Through necessity, and inspired by the freedom and excitement these bicycles had given us, I had witnessed my first real lesson in "DIY."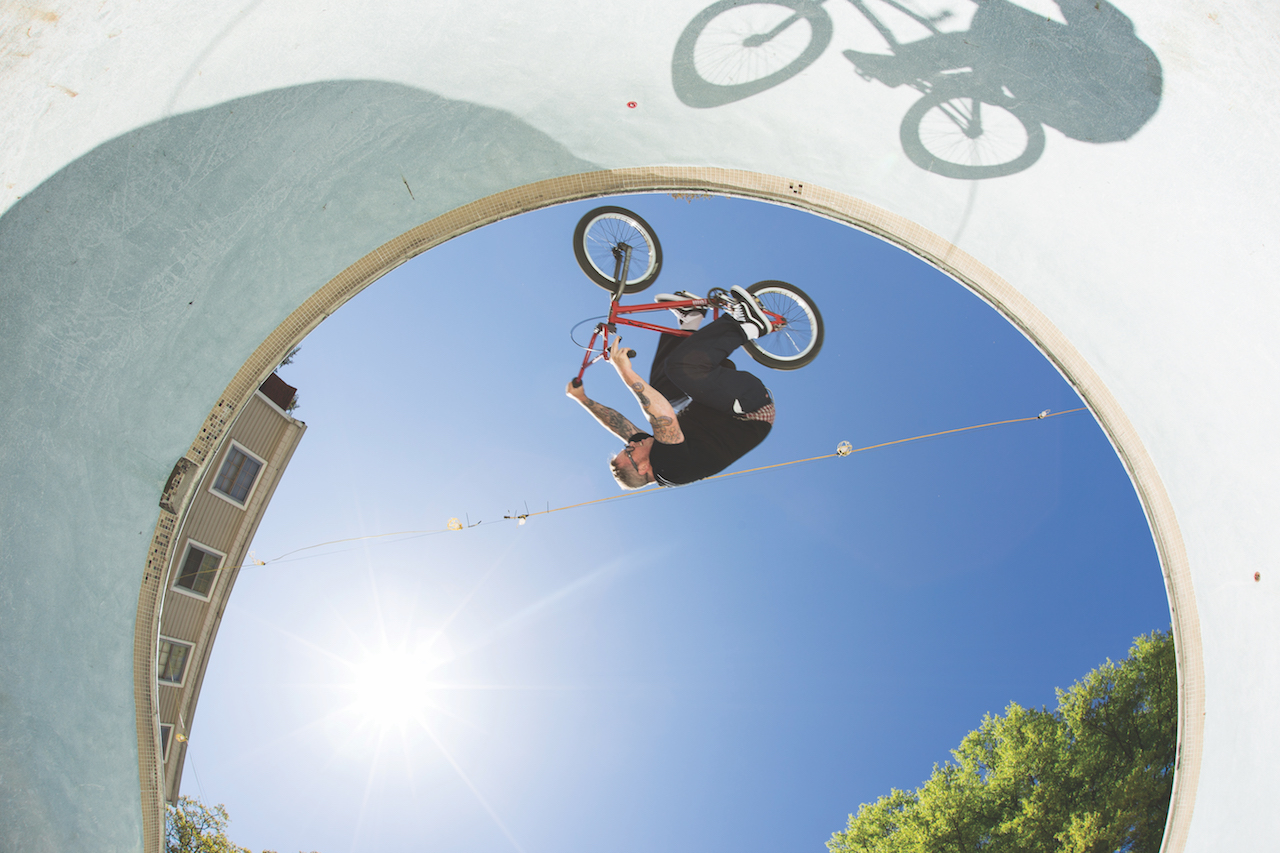 If you are reading this and didn't already know, FBM is a small bike company out of Ithaca, New York, based loosely on our own in-house manufacturing, hand-drawn graphics, touring and promoting BMX on a grassroots level—that I started as a T-shirt company in the early '90s to fund trips to races and events with my lifelong friends Mike Tag and Gilly. What started as an inside joke, and a homemade screen-printing kit, has morphed into a legitimate factory building 'cross bikes, singlespeeds, jumpers, cruisers, city bikes and obviously "kids" bikes for people who like to get rad.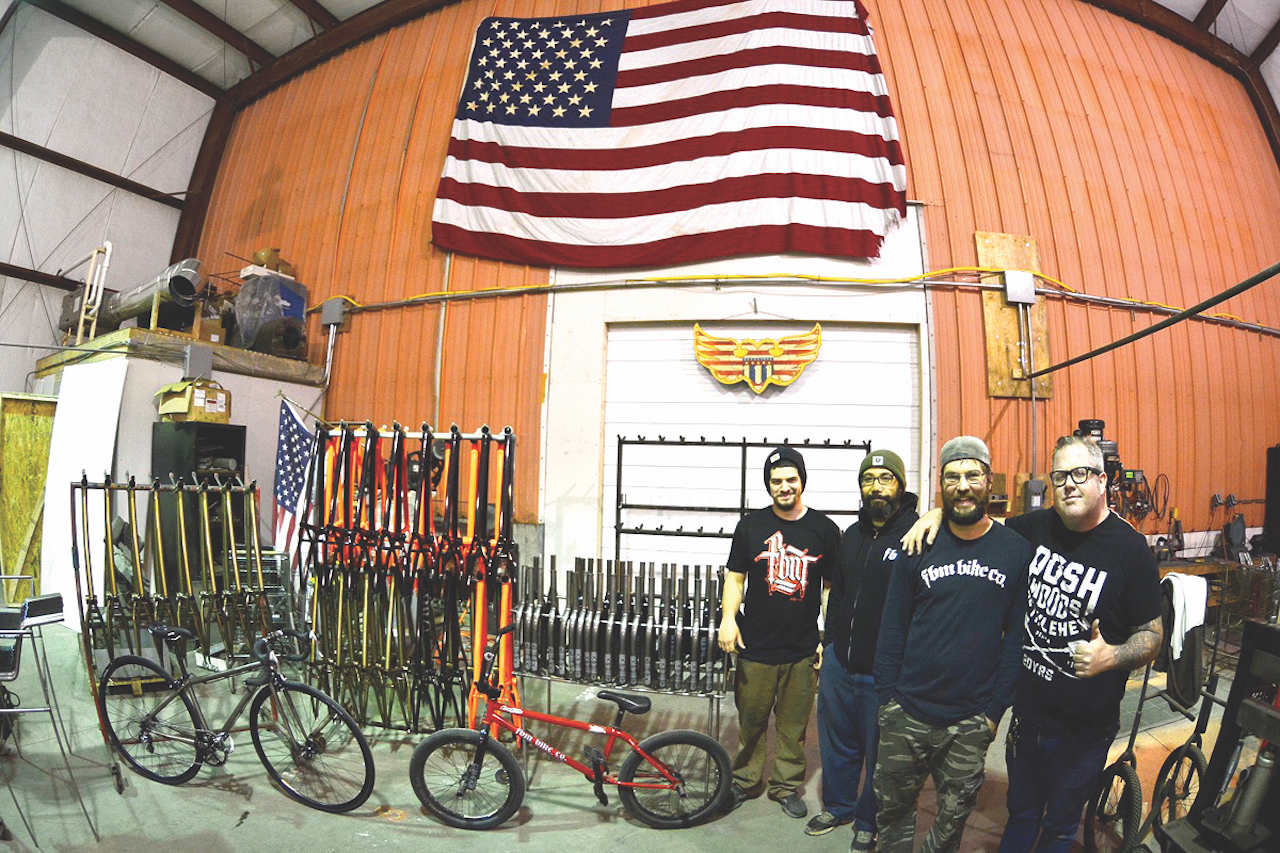 For us, DIY isn't so much a culture or a movement but a vehicle for getting shit done that might not happen otherwise. In the modern age of shared information, social networking and TV programming based on life hacks, we work hard to contribute something tangible and positive in real life. Nowadays the notion of DIY is almost a fad or a trend, but for FBM, it's a means to survive in a fast-paced world of disposable smartphones, automobiles, income, and even bicycles.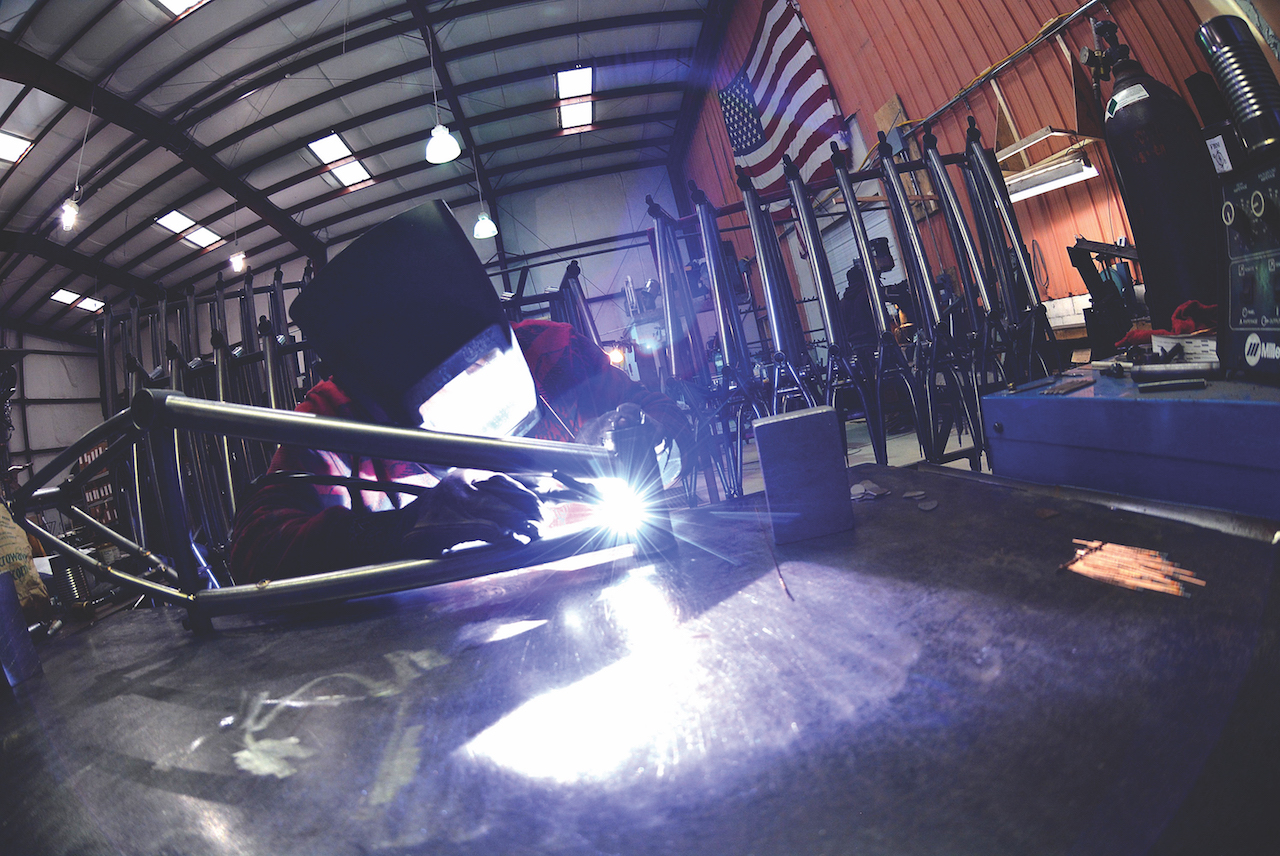 I had learned most of what molded my point of view from skateboard culture, from borrowed VHS tapes and underground music. Early glimpses of getting by with less and doing more, to the sounds of SST and Dischord bands, appealed to my modest working-class upbringing and fueled enthusiasm for underground ideas. While much of what was going on in the '80s was based on consumption, materialism and excess, including what was being marketed in the cycling industry, punk bands were recording their own albums, forming their own labels, promoting their own tours and making things happen themselves. I hadn't realized it, but DIY champions like Black Flag, the Minutemen and everything surrounding Ian MacKaye had influenced my young mind.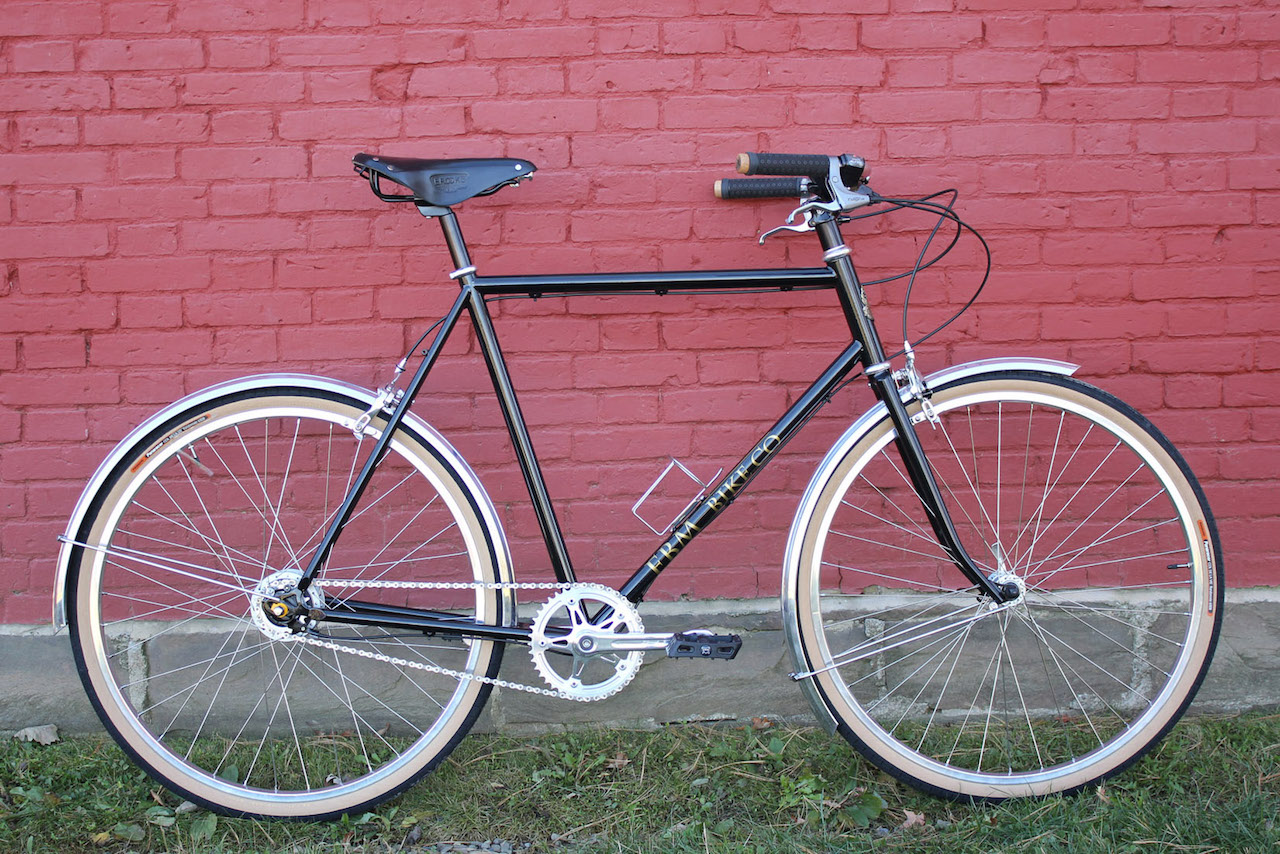 Fast forward to 2016, and FBM is one of the few remaining U.S.-based BMX bike manufacturers, struggling to keep afloat in changing times. Our machine shop, housed in a warehouse we built out ourselves, uses tools we made so that we can make our own bikes, which is a thing we are extremely proud of. We spend the sunny days riding them on ramps and jumps we built with shovels and nail guns, or we drive an old school bus we converted to visit subversive tourist attractions for thrill-seekers and kooks on wheels.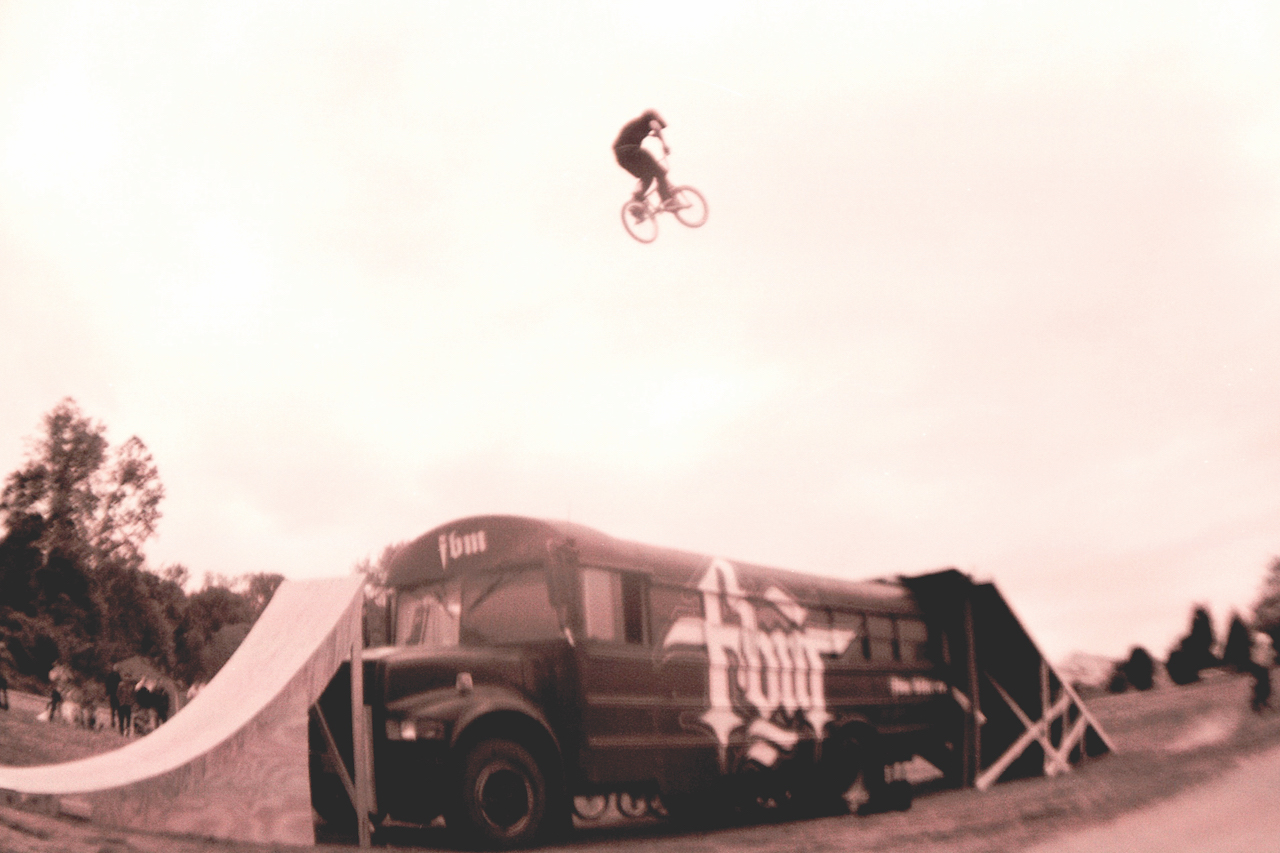 This isn't a marketing strategy put together by an ad agency or a cheap ploy to convince anyone we reinvented the wheel. FBM is just a small community of like-minded individuals, having a laugh, riding bikes and doing what we can to keep it rolling.
Written by Steve Crandall, Photography by Kaleb Bolton, Brad Byrne and Steve Crandall
---
Editors note: Yesterday FBM announced that it is closing down their warehouse and will be no longer making bicycle frames moving forward. To say that we here at Dirt Rag are bummed is an understatement. FBM blurred lines between genres and culture, you don't have to be a BMX kid to appreciate their approach to life. The road goes on forever and the party never ends… Thank you FBM for building your own fun all these years and letting the rest of us enjoy it with you.