Review: Marin Pine Mountain
Originally posted on January 15, 2020 at 4:20 am
Named for a fire road and peak in Marin County, the 2020 Pine Mountain 1 from venerable bicycle manufacturer Marin has been in and out of the company's lineup since its inception in 1986. The no-nonsense, steel hardtail has traversed the history of mountain biking, morphing to maintain relevance along the way.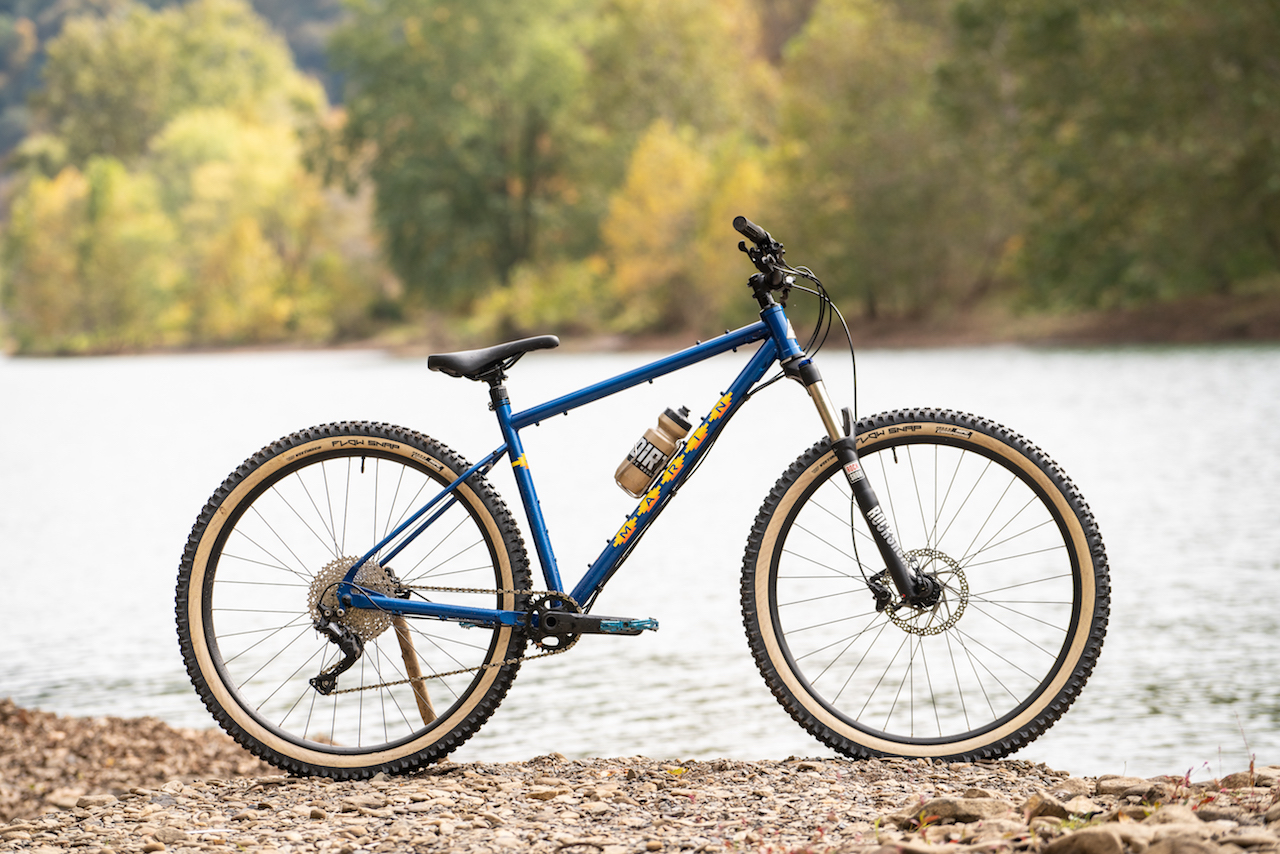 THE BIKE
The most up-to-date version of the Pine Mountain 1 comes with a 66.5° headtube, 29×2.6" tires, "bedroll" bars and enough accessory mounts to choke a cat. Available in two trims, the 2020 Pine Mountain 1, the more abbreviated trim of the two, has an 11-speed drivetrain, a competent build spec and a paint job that sold me on the bike before I even threw a leg over it.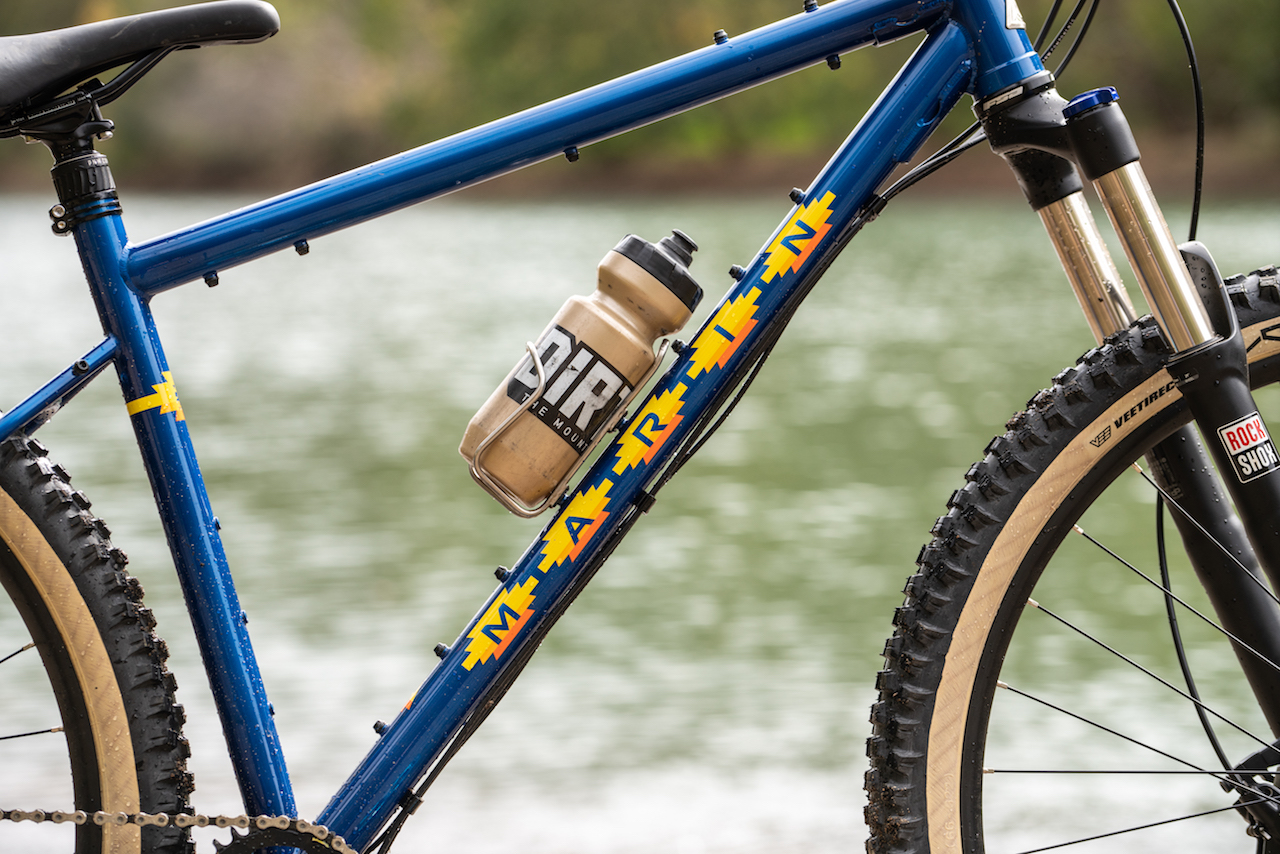 The one thing that isn't included on the Pine Mountain 1 is a dropper. Fortunately, the good folks at PNW hooked us up with one of their sweet Rainier posts and an accompanying Loam Lever. More on those in a bit.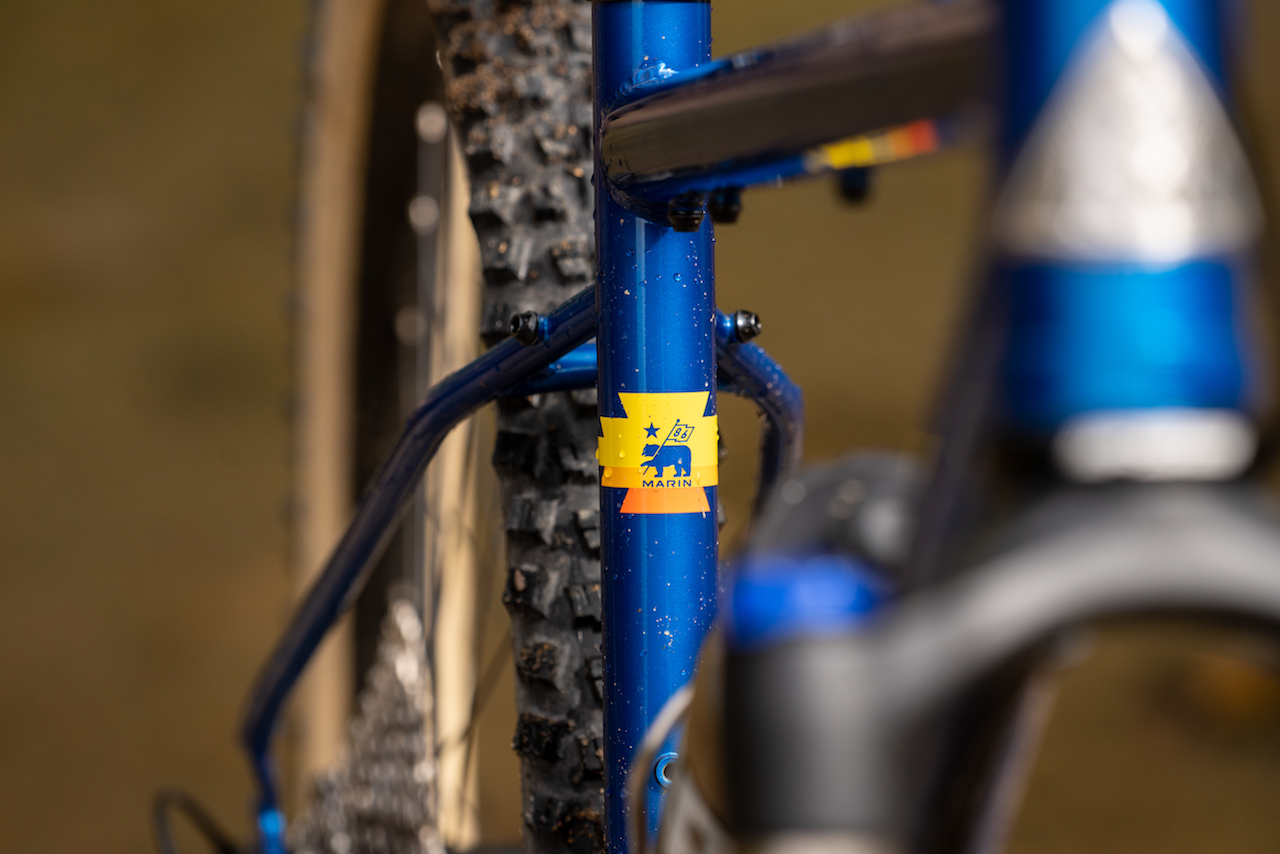 THE RIDE
The ride on the Pine Mountain 1 is most notably stable. The 29" wheels, high bars, rigid rear end and underwhelming RockShox Recon RL 120 mm fork add up to one very comfortable ride that is maybe better suited to pedaling than getting rad. Without a dropper, the Pine Mountain 1 was almost laughably frightening. That may have more to say about a privileged bike industry hack than it does about the bike, but with the PNW Rainier installed, I didn't have the same ass-over-teakettle feeling every time the trail tended downhill. That said, I was able to ride it over and off of everything our local trails have to offer with little incentive to take the "B" line.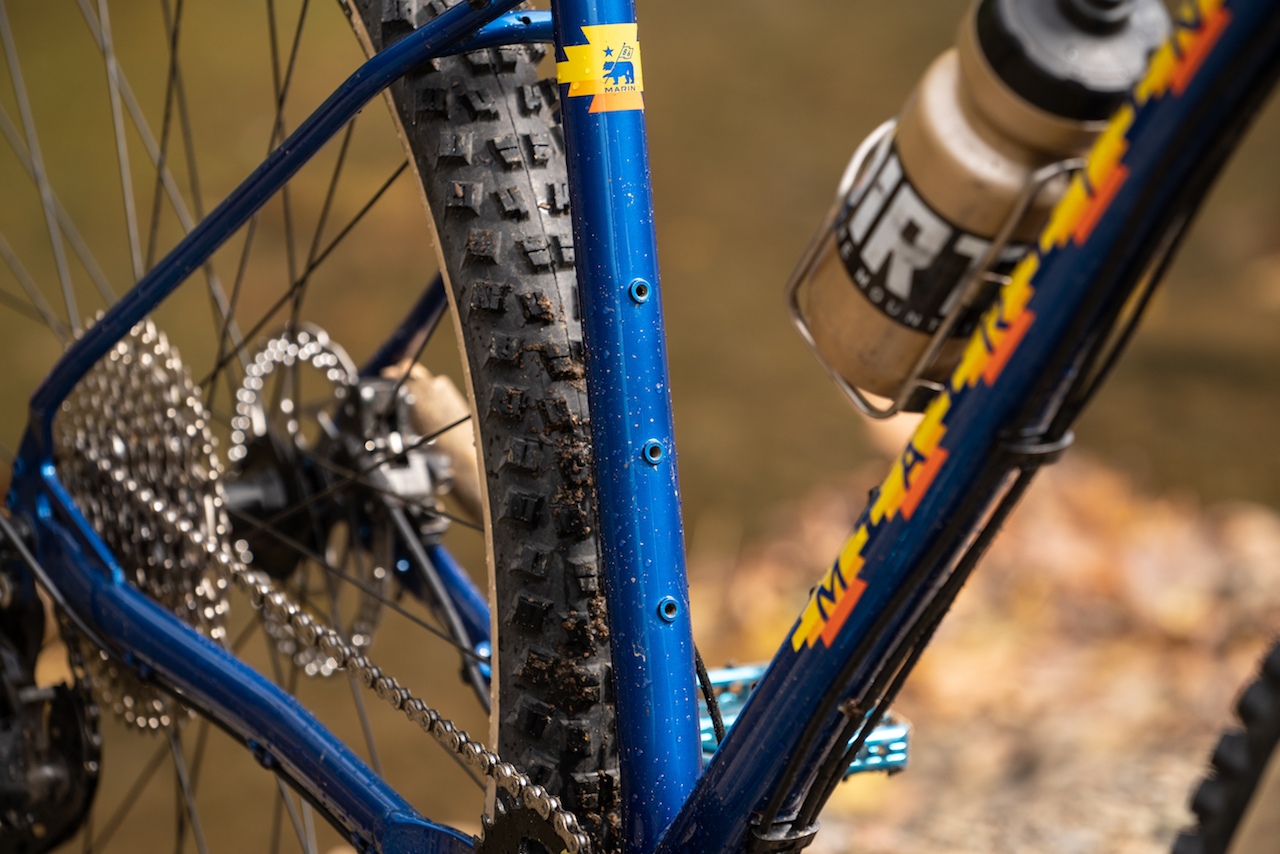 What all this upright, rigidity misses going down, it more than makes up for climbing. Steep and technical, gradual, slick, chunky, or otherwise seemingly unrideable, the Pine Mountain 1 conquered. Seriously, the thing is a goat, and this coming from a person who is at the best of times, allergic to climbing.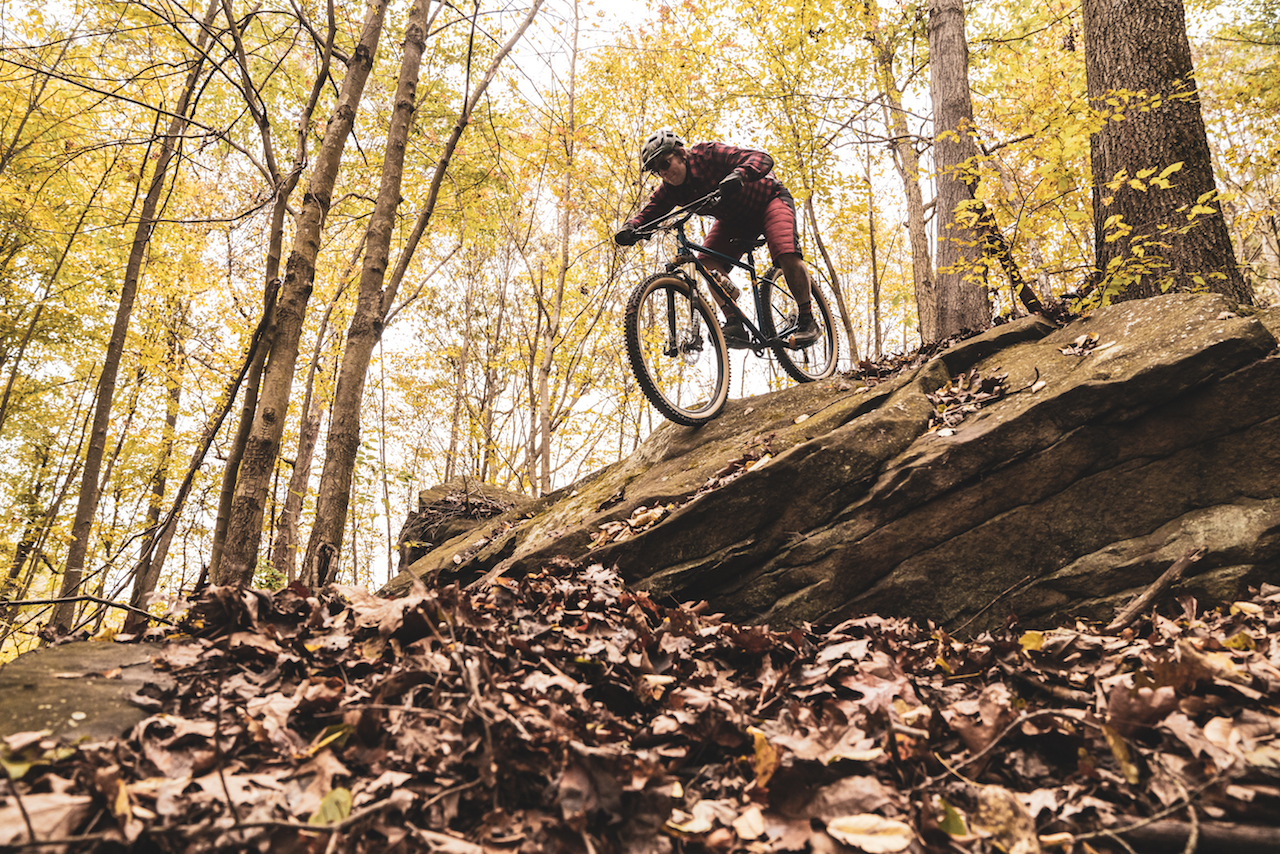 While one may get the sense that the Pine Mountain 1 is a brick, it's not. It is a tremendously fun and functional bike whose potential is limited only by the users imagination. The thing I like most about the bike is that it isn't trying to be anything more than a bike. No attitude, no bar for entry, just a bike that'll damn well try to take you wherever you want to go. The folks at Marin obviously recognized this latent desire in the bike, and gave it the aforementioned "bedroll" handlebars to strap things (like bedrolls…) to, and accessory mounts galore.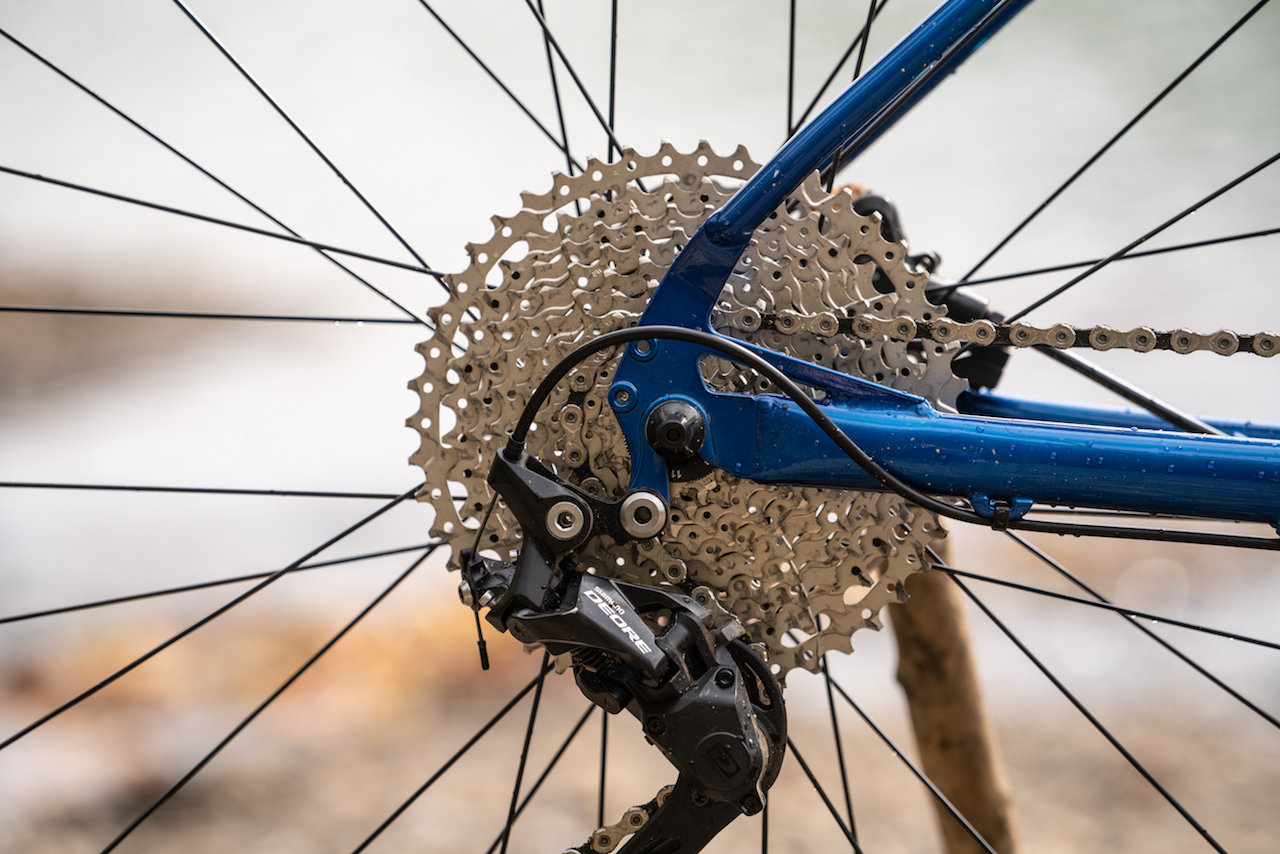 Conclusions
Whether you're a throwback aficionado, or simply looking for a do-it-all bike that feels as much at home on singletrack as it does sitting by a fire, The Pine Mountain 1 is a bike to have on your list. If you have the extra cash, I'd suggest looking at the slightly better spec'd Pine Mountain 2, which has a 12-speed drivetrain and slightly cushier RockShox FS 35, 120 mm fork.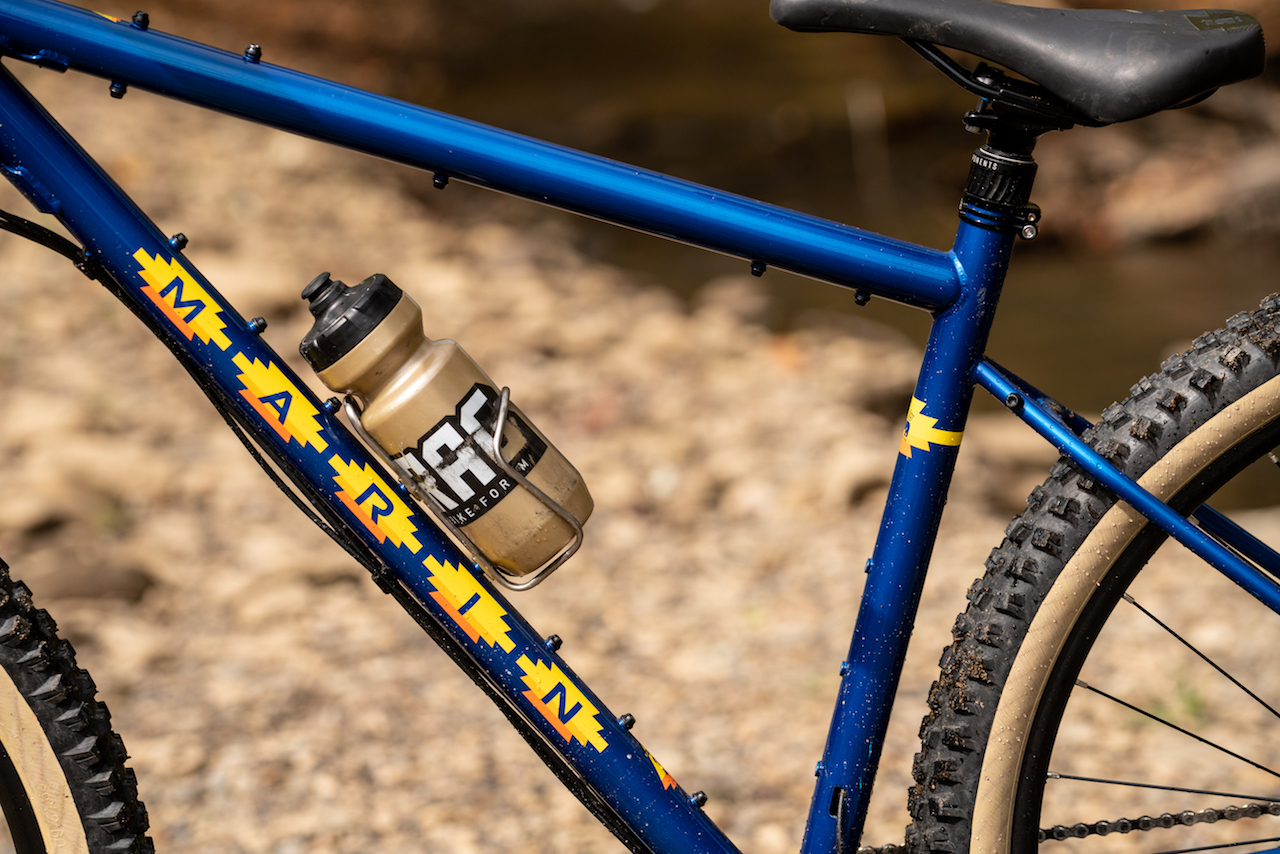 Check out our previous review of the Pine Mountain here.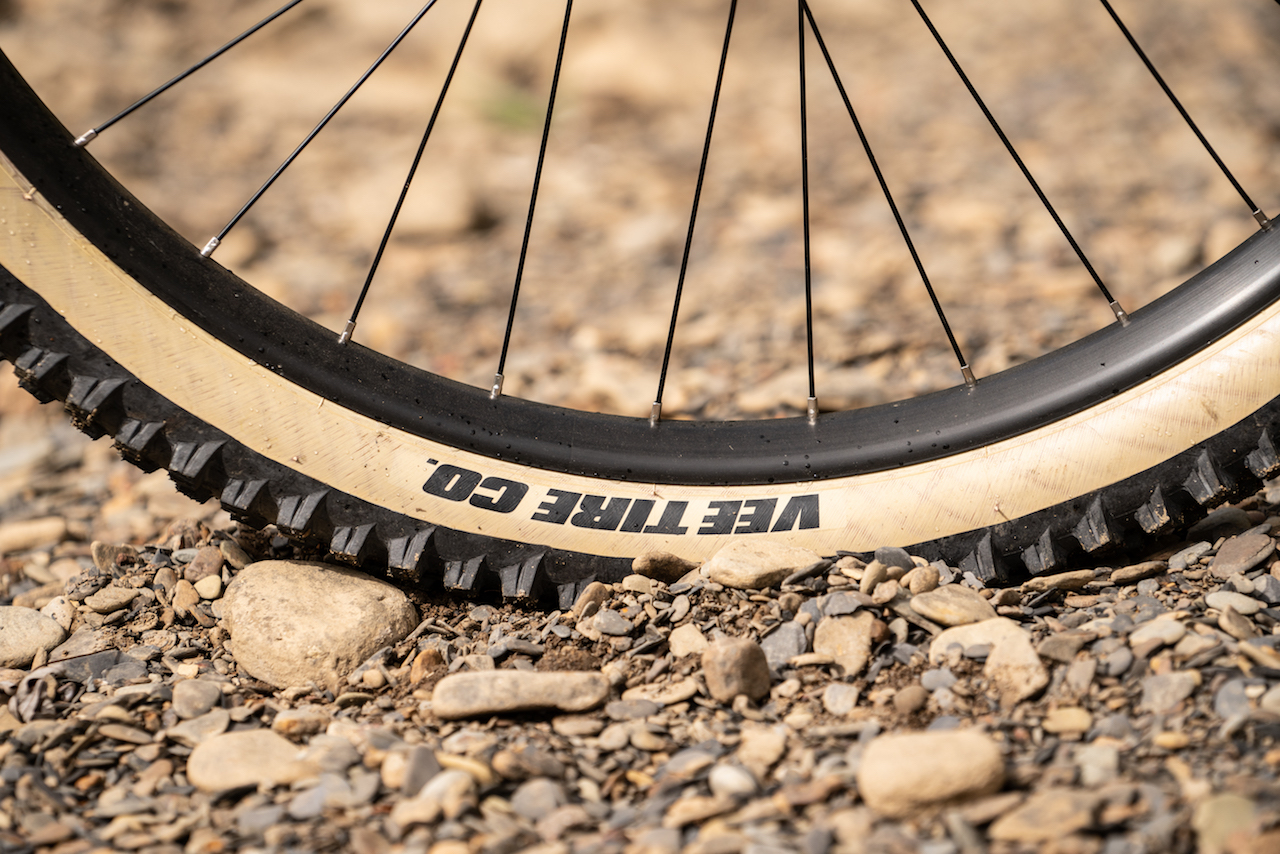 PNW 30.9 Rainier IR ($179) & PNW Loam Lever ($69)
Named for Washington state's Mt. Rainier, the PNW Rainier dropper post delivers predictable and reliant actuation. Available in either 30.9 or 31.6mm diameter with travel options of 125, 150 or 170 mm, this post can accommodate riders of most shapes and sizes. The internally routed cable was easy to set up, thanks to PNW's series of install videos.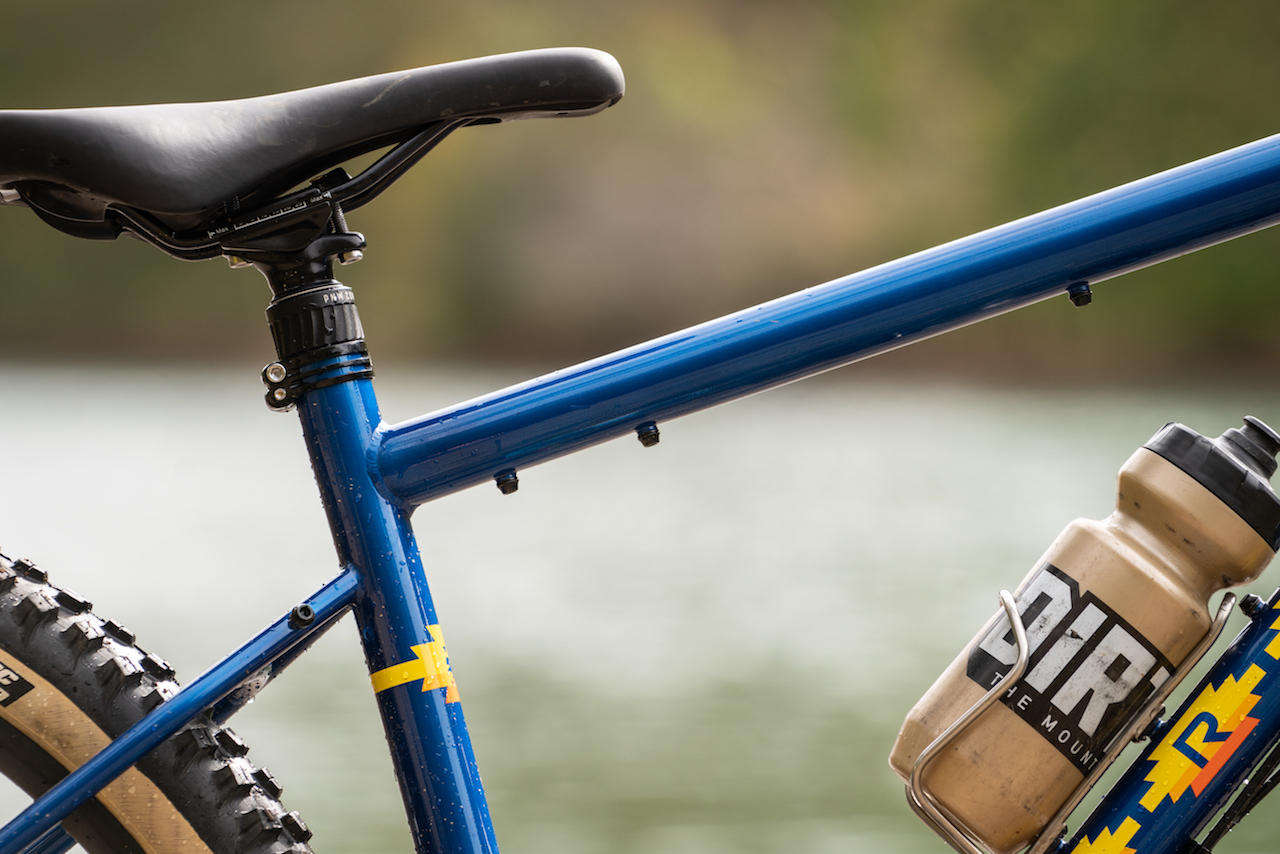 The Loam Lever is one of three lever choices when purchasing a Rainier IR dropper (the other two being the Drop Bar and Puget levers). Available in a number of clamp sizes and color choices, the Loam Lever will feel right at home on just about any cockpit. The lever is easily installed, again thanks to PNW's video tutorials, and comes with everything you need to sort yourself out. The most noticeable thing about this lever is the sensational touch-point. The injection modeled pad that sits atop the CNC machined lever is the perfect combination of grippy yet unobtrusive and classes up any bike.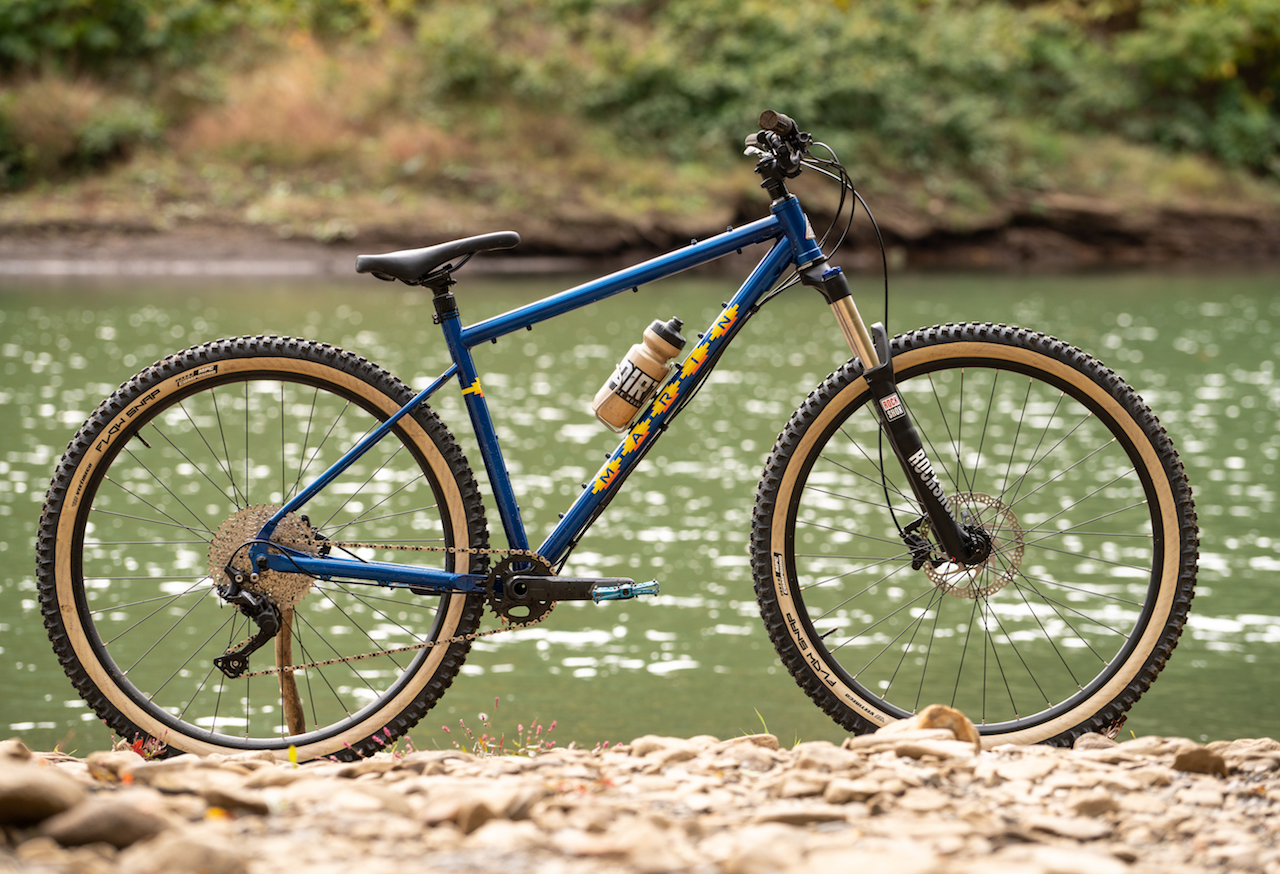 Words by Stephen Haynes | Photos by Brett Rothmeyer
---
Marin Pine Mountain 1
Suspension: 120 mm
Wheel Size: 29 x 2.6"
Head-tube Angle: 66.5°
Price: $1,349
Sizes: S, M, L (tested), XL
Weight: 32 lbs. w/o pedals and size tested
Online:  marinbikes.com
---
Tester: Stephen Haynes
Height: 5'11"
Inseam: 30"
Weight:  210 lbs.
---
Dirt Rag's creative director Stephen Haynes may move slowly, but he gets a lot done. When he's not testing products, laying out pages or making illustrations for Dirt Rag, he's out plein air painting bucolic fields somewhere. He's also a father of two, a lover of comic books and consumer of vast amounts of black coffee. Check out more of Haynes' work at stephenhaynes.com or follow him on Instagram @stephen_haynes_art