Passing Through: The Tetons
Originally posted on January 8, 2020 at 4:20 am by Aaron Theisen
One of my riding companions has a shit-eating grin—quite literally.
We're descending Mill Creek, just outside Grand Targhee Bike Park on the west side of the Tetons. This is very much cattle country; reports on Trail Forks reference dung rather than dust ("no cow shit today"). But when the riding is this good—the flipbook-fast flash of aspen, the ground a blur of purple wildflowers and sagebrush, rock drops under the wheels and Grand Teton towering above—it's easy to pin it straight through a cow pie.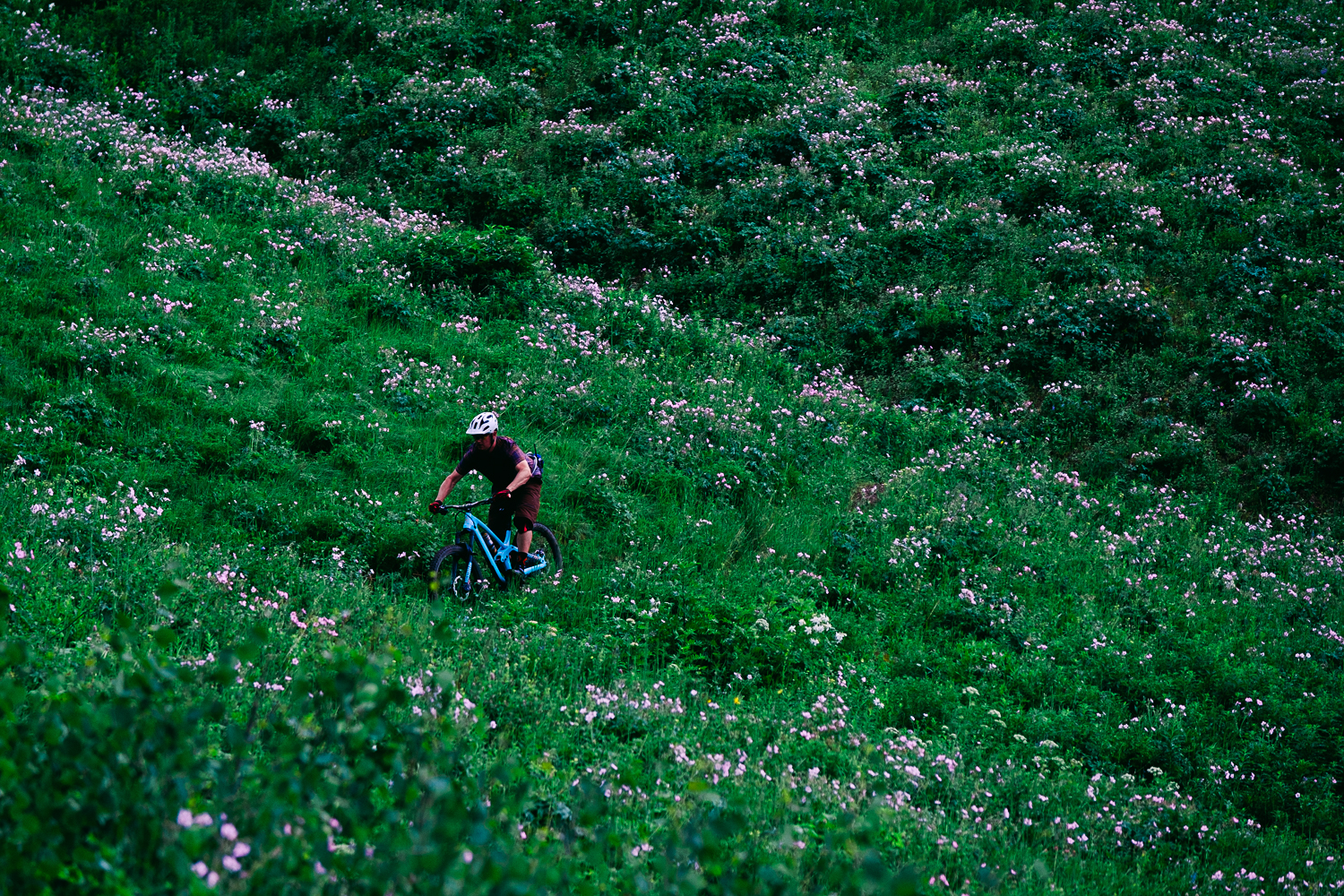 The Teton Valley region of far east Idaho and far western Wyoming encompasses the west side of the Teton Range and includes the Tetons, the Snake River Range to the south and the Big Hole Range to the west. Teton Pass separates the valley from Jackson Hole, and hour to the east, and while fly shops and gourmet bakeries dot the downtown streets of the communities—Victor, Driggs, Tetonia, Alta—in this wedge of the valley, it hasn't quite reached the celebrity-sighting status of Jackson. Still, it's a cross-border cultural connection, an area affectionately known as "Wydaho".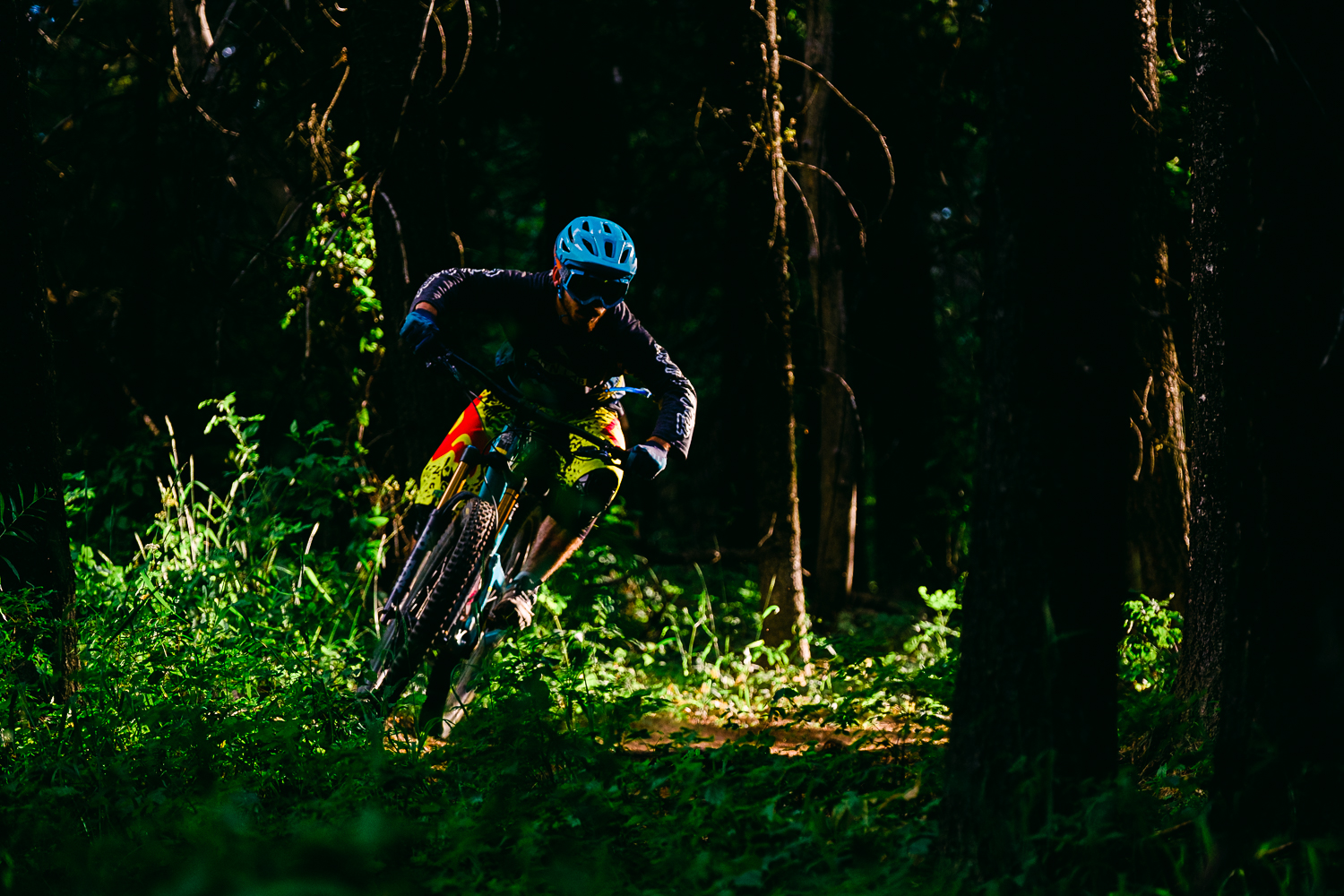 Dedicated trail builders and advocacy groups have worked with land-management agencies to legitimize historic trails and build new ones. In recognition of these efforts, IMBA has designated the region, which encompasses both sides of Teton Pass, as a Silver Ride Center—one of its most-coveted designations.
It's Wild West riding at its finest. Just watch for cows.
RIDING
Horseshoe Canyon
Part of the Big Hole Range, Horseshoe Canyon hugs the west side of the valley with some two-dozen trails. Short, punchy climbs precede speedy singletrack descents in and out of sagebrush-lined slopes and shady creek drainages.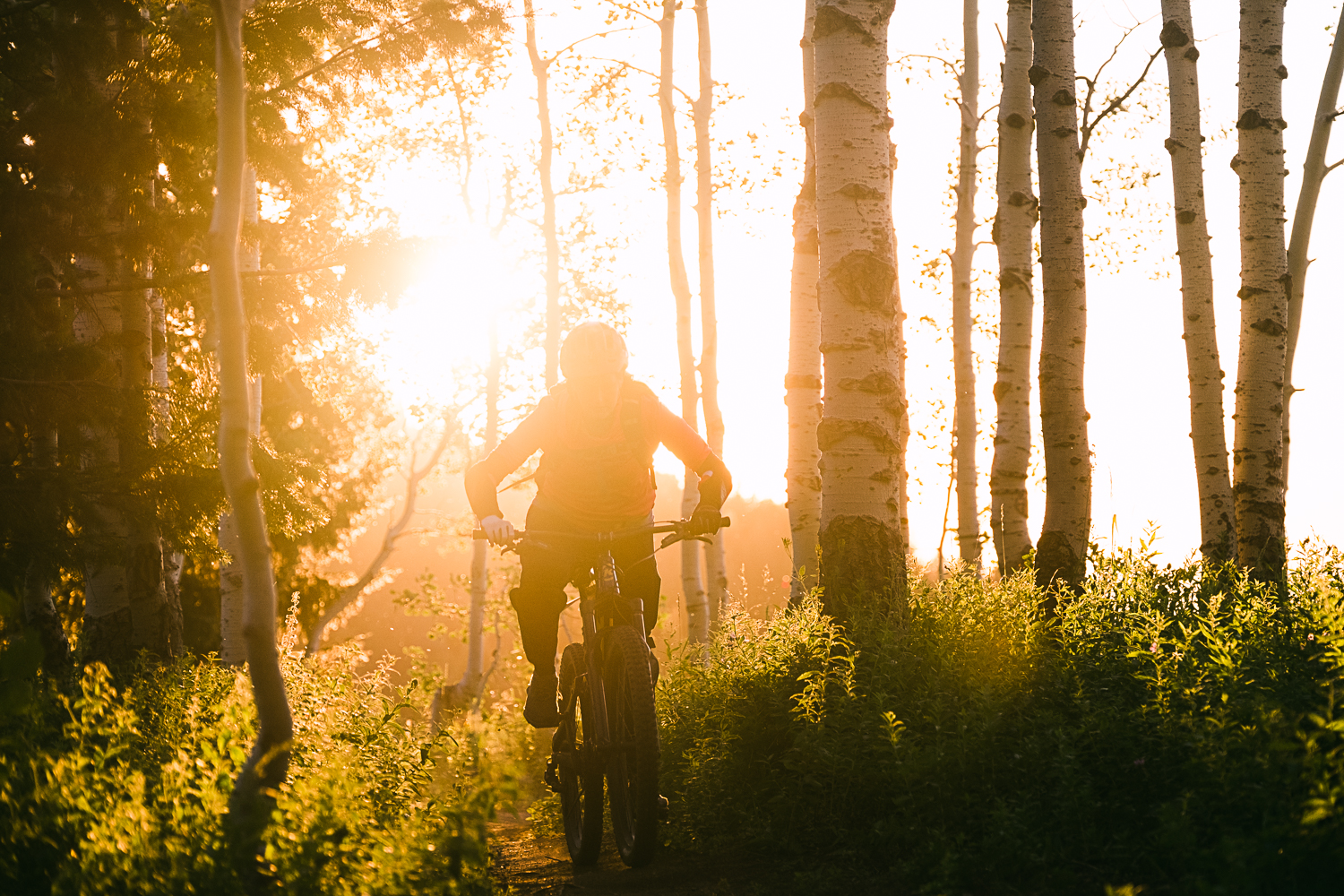 For a 10-mile loop, with options to extend your ride, ascend the steady climb of Bovine Bliss to the heavily wooded roller coaster of Shark's Belly, then brace for a twisting descent on Bumper – Cody's narrow singletrack. Sodbuster seeds its high-speed turns with a couple grunting climbs before depositing riders onto Channel Lock, which has recently been rebuilt with machine-tamped turns and tabletops.
Grand Targhee Bike Park
Grand Targhee Bike Park lies just inside Wyoming, although, because it's only accessible from the Idaho side, that state claims it too. And for good reason: Grand Targhee Resort's bike park is consistently rated among the best in the Northwest.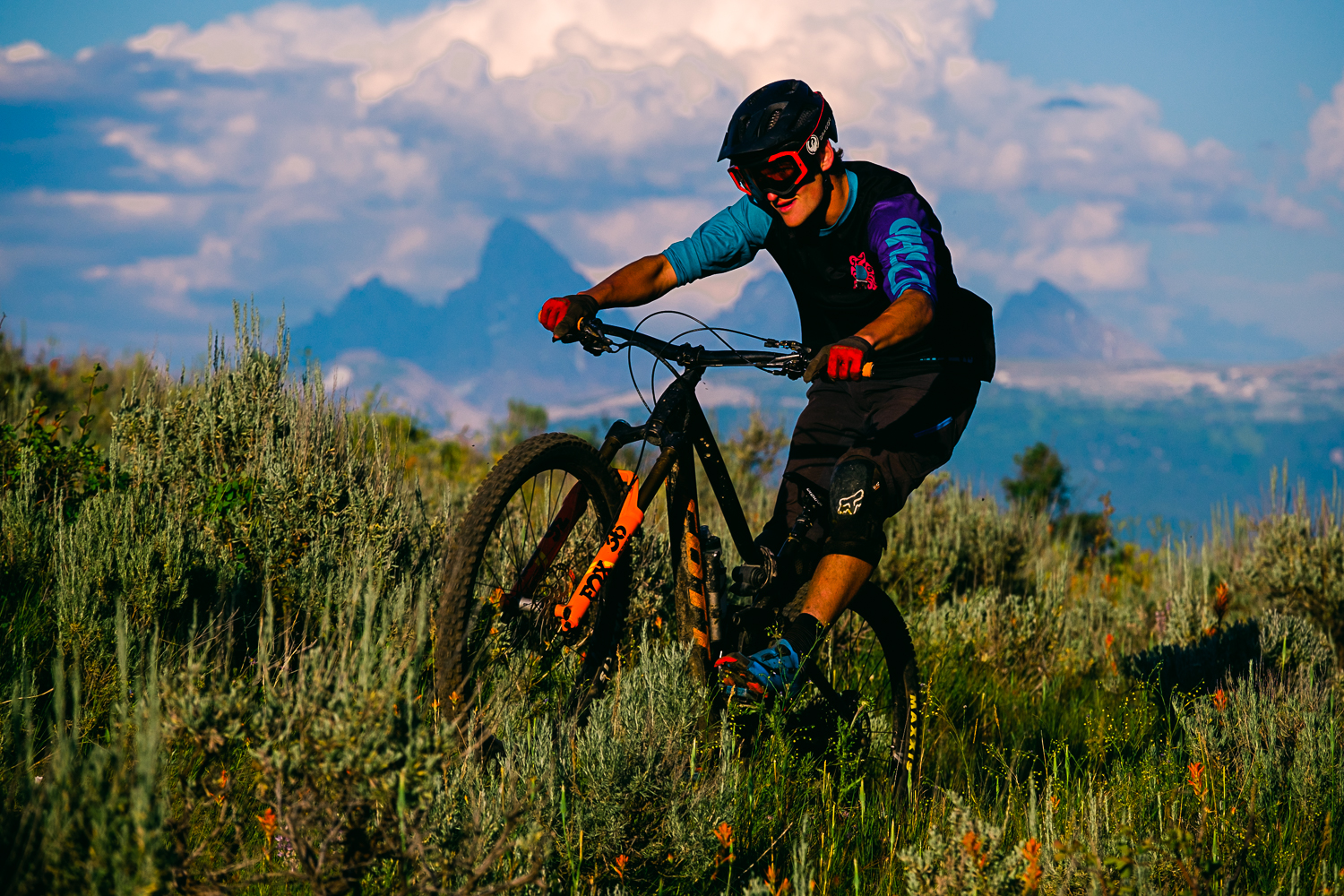 With over seventy miles of downhill and cross-country trails and 2,200 feet of vertical, the park sprawls. The short laps of the Shoshone Chair are a good place to start. Bring it on Home, Otter Slide and Chutes and Ladders are beginner-friendly flow trails with perfectly radiused berms and no braking bumps, where you could just about get away with doing a no-brakes run.
It's all the more impressive when you consider how rocky the mountain is. If rock gardens and gaps are more your style, Sticks N Stones, off the Dreamcatcher chair, delivers. Or, for a mix of the two, drop into Rock Garden from the top of Dreamcatcher at the summit; halfway down, the trail transitions from steep, fast and loose singletrack to big machine-built jumps.
If you're an XC rider or a DH rider in no need of a lift assist, the trails are free. Check out the bottom-to-top Tall Cool One, a seven-mile switchbacking pedal to the summit. It's also a ripping descent, whether you got to the top via lift or legs.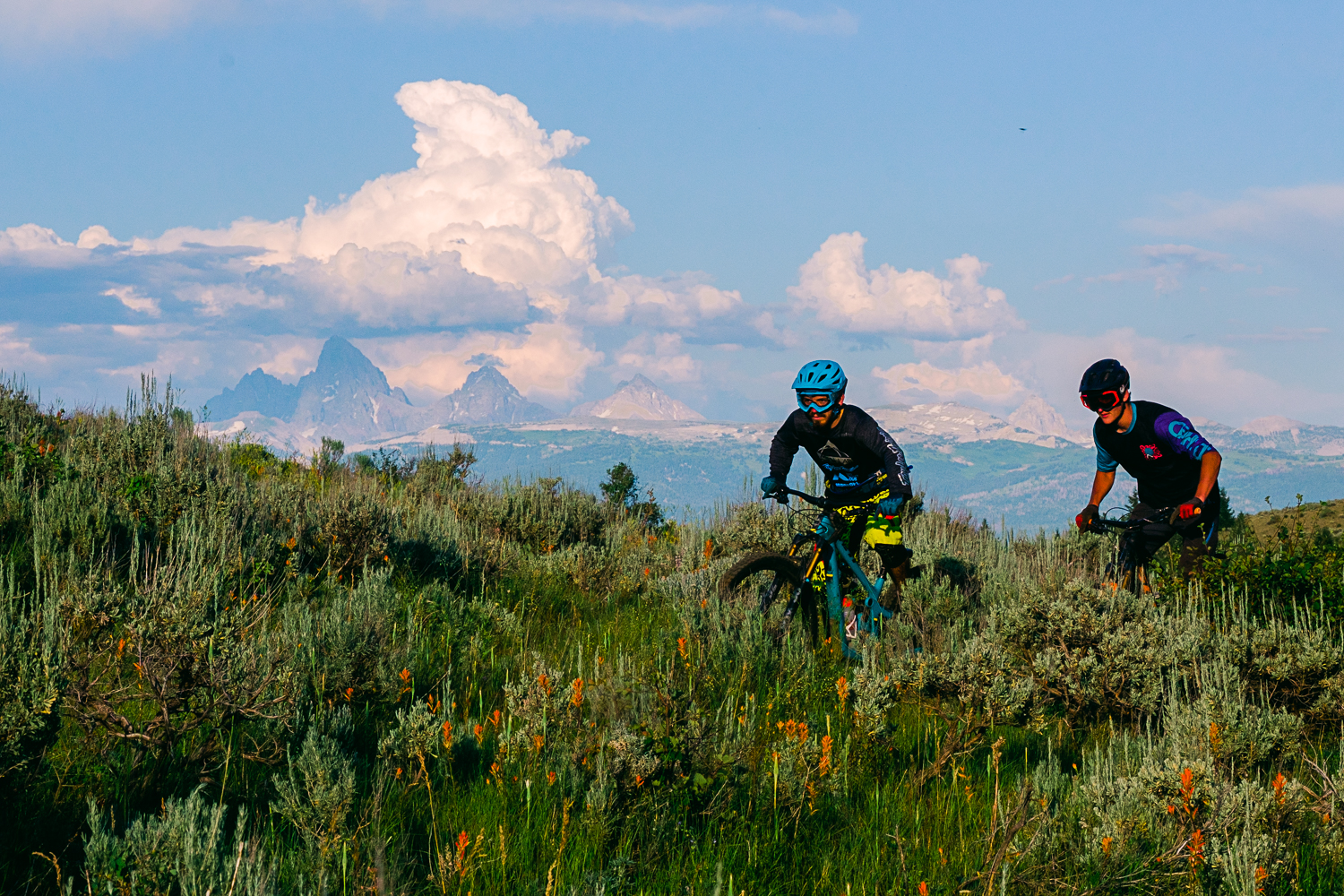 Outside Grand Targhee
Mill Creek is a classic local's ride, showcasing the strong earn-your-turns enduro scene in the Tetons. From Grand Targhee Bike Park, pedal out Action Jackson on a gradual 4-mile climb through expansive wildflowers and aspen groves. Drop onto Rocky Mountain Way for two miles of new-school buff berms, then take it back to the old school on Mill Creek with four fast miles of rock hits and flat, flickable turns.
Although the Mill Creek ride can be shuttled, many locals prefer to ride up from the bottom. Watch for ascending riders—and cattle.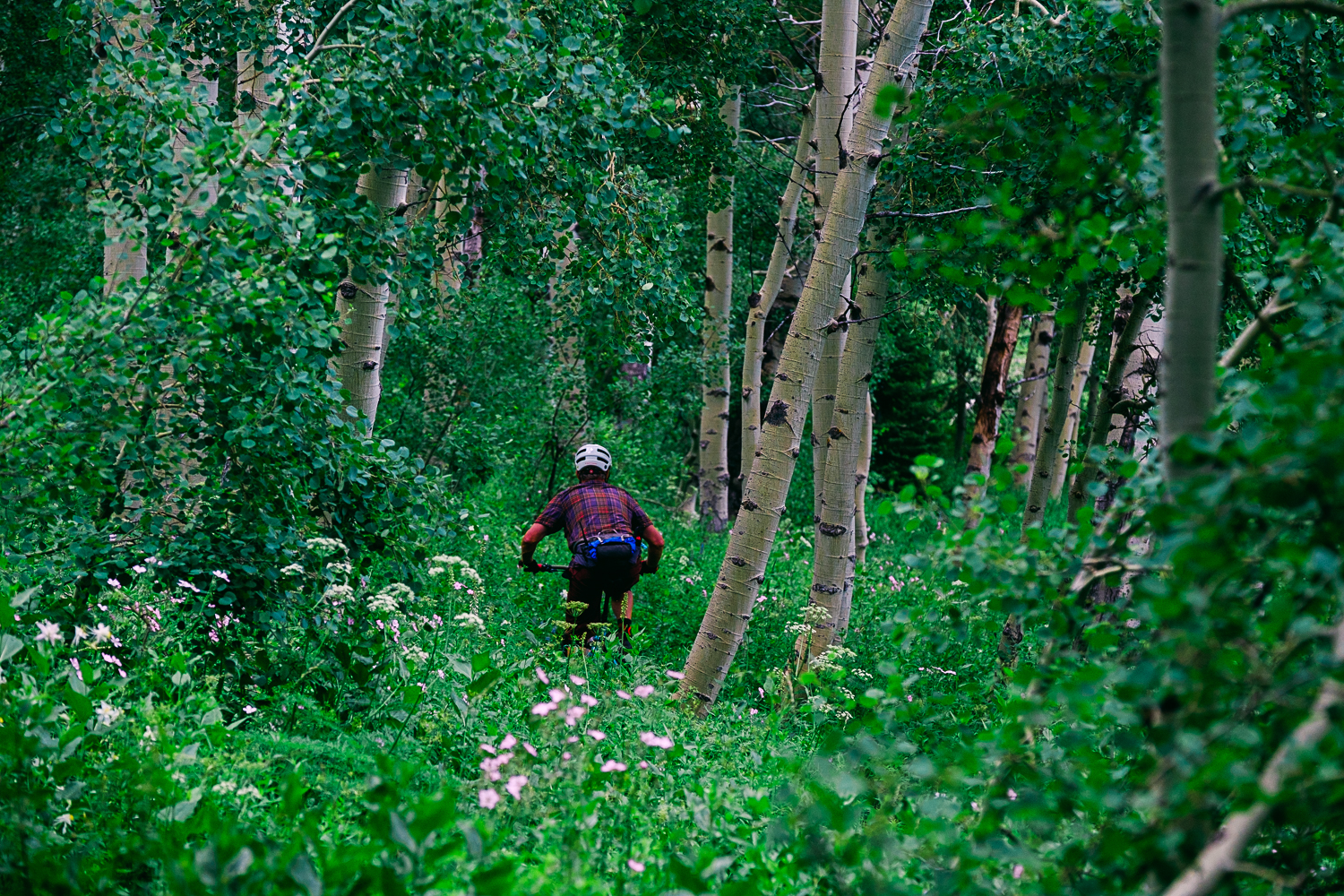 DINING
The spice scale at Teton Thai, in downtown Driggs, is definitely not graded on the Gringo curve: four- and five-star dishes venture into hallucinatory territory. Fortunately, taps from several regional microbreweries help with the heat.
LODGING
On-mountain lodging at Grand Targhee Resort includes rooms for every budget. Guests at any of the lodges have access to the resort pool, which is conveniently located next to both the Dreamcatcher lift and the bar at the Branding Iron.