Sardines and Singletrack Part 1: Re-Discovering Portugal
Originally posted on January 6, 2020 at 0:14 am by Leslie Kehmeier
"Just don't look them in the eyes." This was the most memorable moment from my last trip to Portugal in 2008. My husband Chris was staring at a plate of sardines that had just landed in front of him. His vision redirected quickly to anything else on the table once the waitperson gave his advice. We were bike touring through the southeast of Portugal, through the sun-drenched Algarve region, near the coast of the Atlantic Ocean. In 2008, Portugal was ideal – a destination that maintained a slow pace of life during a time when other places in Europe were attracting the attention of wandering travelers. 
A little more than ten years passed before we had the chance to return for more bicycle adventures. We hoped that things would still be as sleepy and quiet. With a plan to spend two weeks riding, the first part would be a self-supported bikepack from Lisbon to Sagres, followed by a guided trip to explore trail riding in Sintra and the north. With sunscreen and summer riding clothes packed, we looked forward to an extension of summer into September.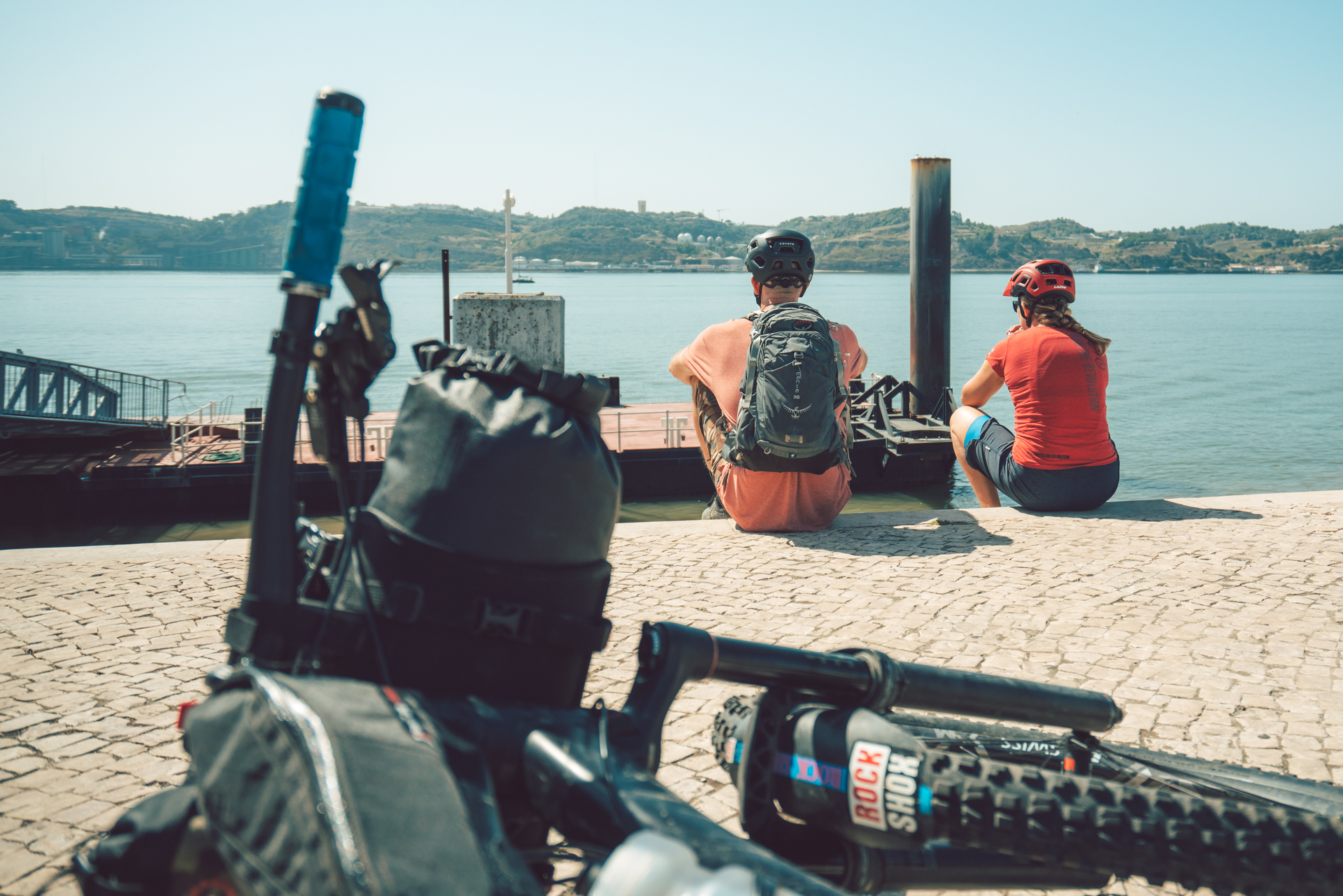 Having already seen parts of the country via bicycle, I could not help but compare the then and now versions of Portugal. It's cliche, but it was the same but different. Mostly, the good parts were still the same – a quiet place with friendly people and affordable, delicious food. And what was different? Portugal is a rising star on the European travel circuit, an honor that brings the usual annoyances – higher prices in the bigger seaside towns and throngs of tourists with a fervor to vacation hard. Fortunately, traveling by bicycle would give us the opportunity to be wherever we wanted, with plenty of time to soak up the off-the-beaten-path kind of places.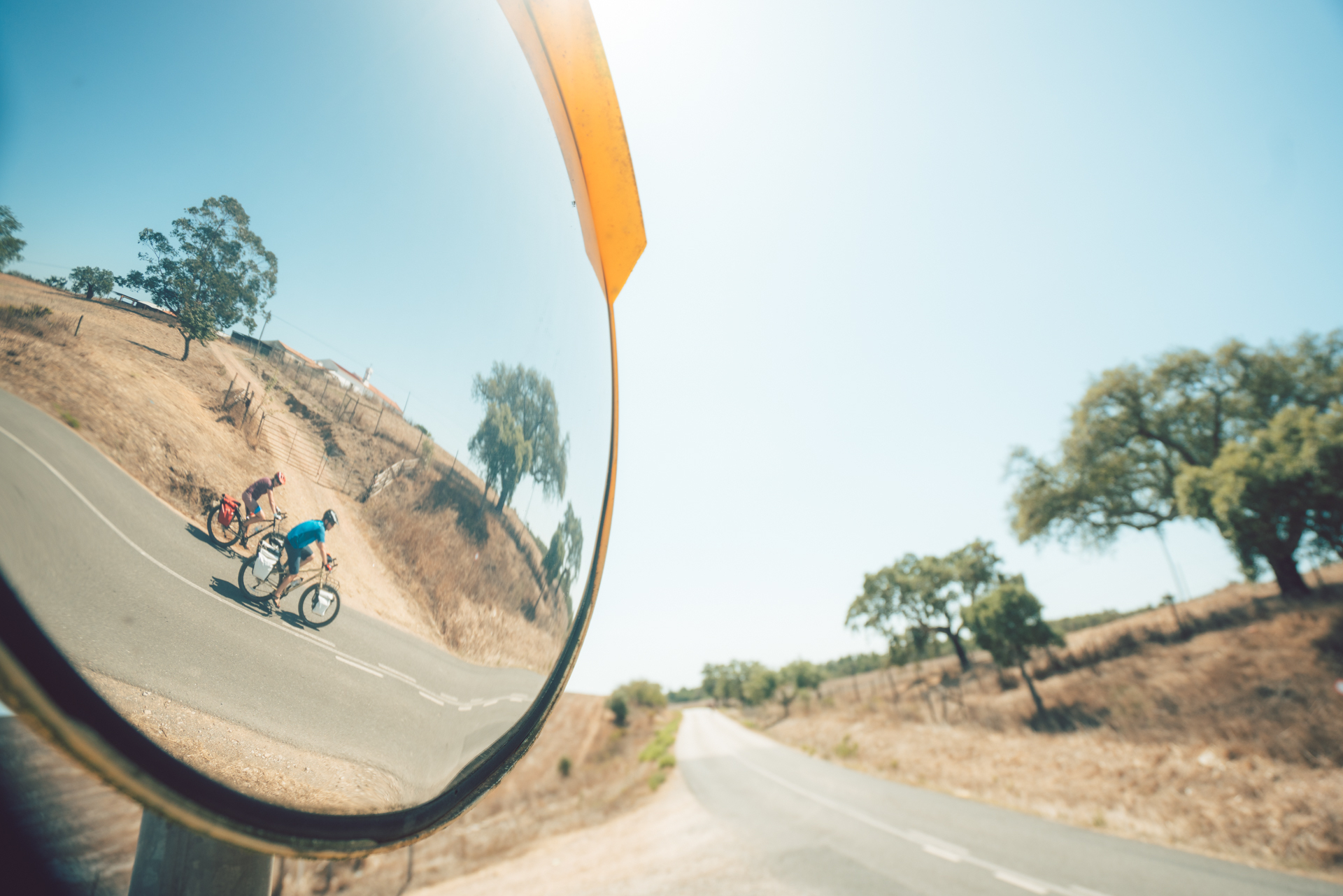 With Lisbon as a base for the trip, we kicked off the week of bikepacking with our dear friends from Colorado. We had been looking forward to the trip all year – a chance to catch up and re-connect after a busy summer.  We also had a special guest, a friend of our friends, who was on one of those around-the-world kinds of adventures and had already conquered a big chunk of Europe before he arrived to meet us. Clem piloted a classic touring bike, the kind that comes with skinny tires. It was not exactly the thing recommended for our intended route, the Rota Vicentina, a 125-mile off-road historical pilgrimage. However, we would come to find out that sometimes youth and exuberance can outlast some things like dirt roads and long stretches of sand, and Clem was as happy as could be following our fat, knobby tire rigs.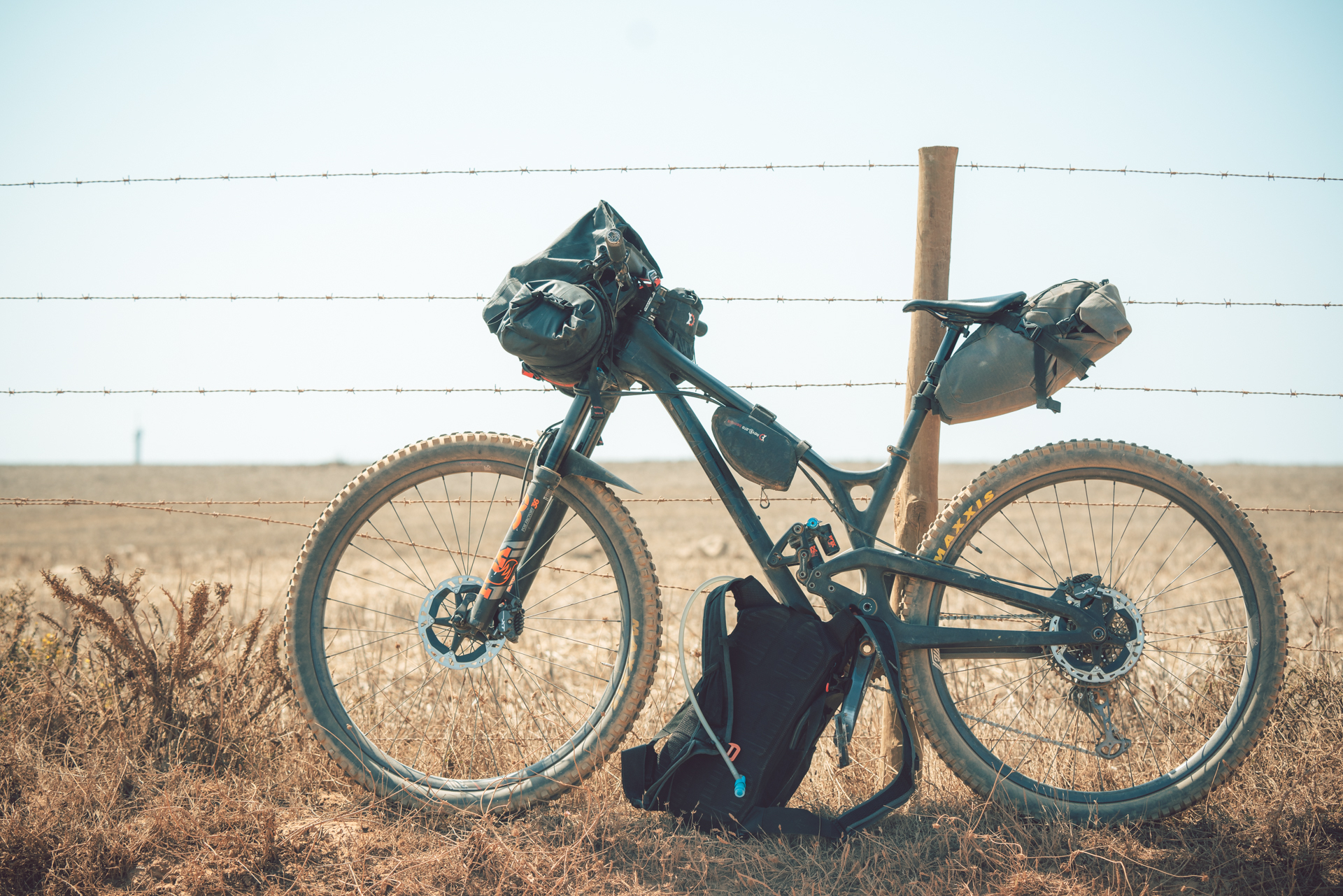 Like all bike trips that are loosely organized, the most appealing aspect of this first week was a certain amount of uncertainty. We had the barebones basics – a line on a mapping app to follow and lodging booked each night. Beyond that, it was up to us to create the details in between. We knew there would be dirt, small towns, and some potential to ride near and along the ocean. That was more than enough information for us.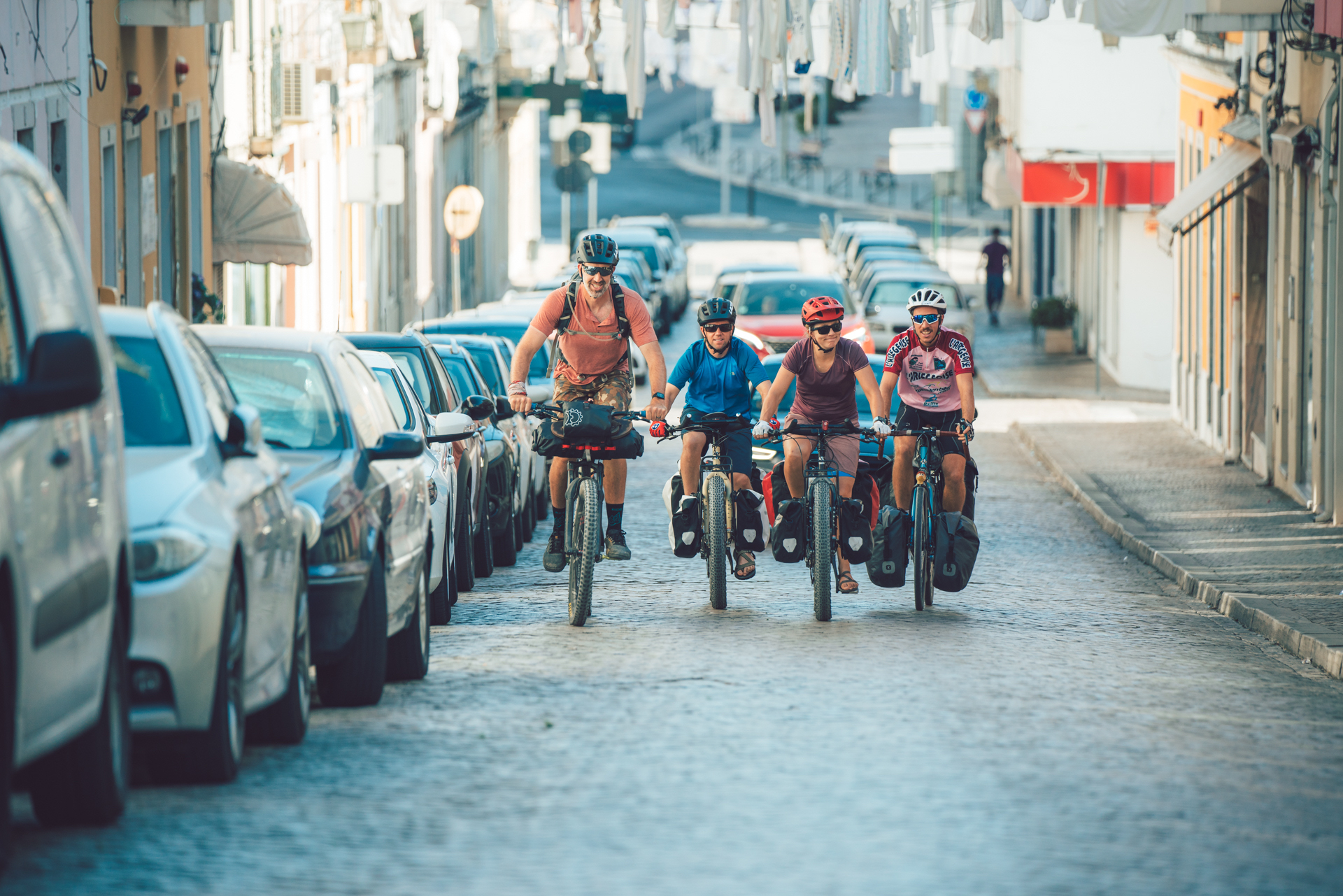 The Rota Vicentina is often done on foot, but as bikes and rural tourism becoming increasing popular, the route is a perfect situation for bikepacking. Starting in Santiago do Cacém, about 65 miles south of Lisbon, the Rota travels in a north-south direction to Cabo São Vincente, the tail-end of southeastern Portugal on the Atlantic Ocean. To make this part of the trip full bikepacking bliss, we started in Lisbon to maximize our time pedaling to get to the beginning of the route.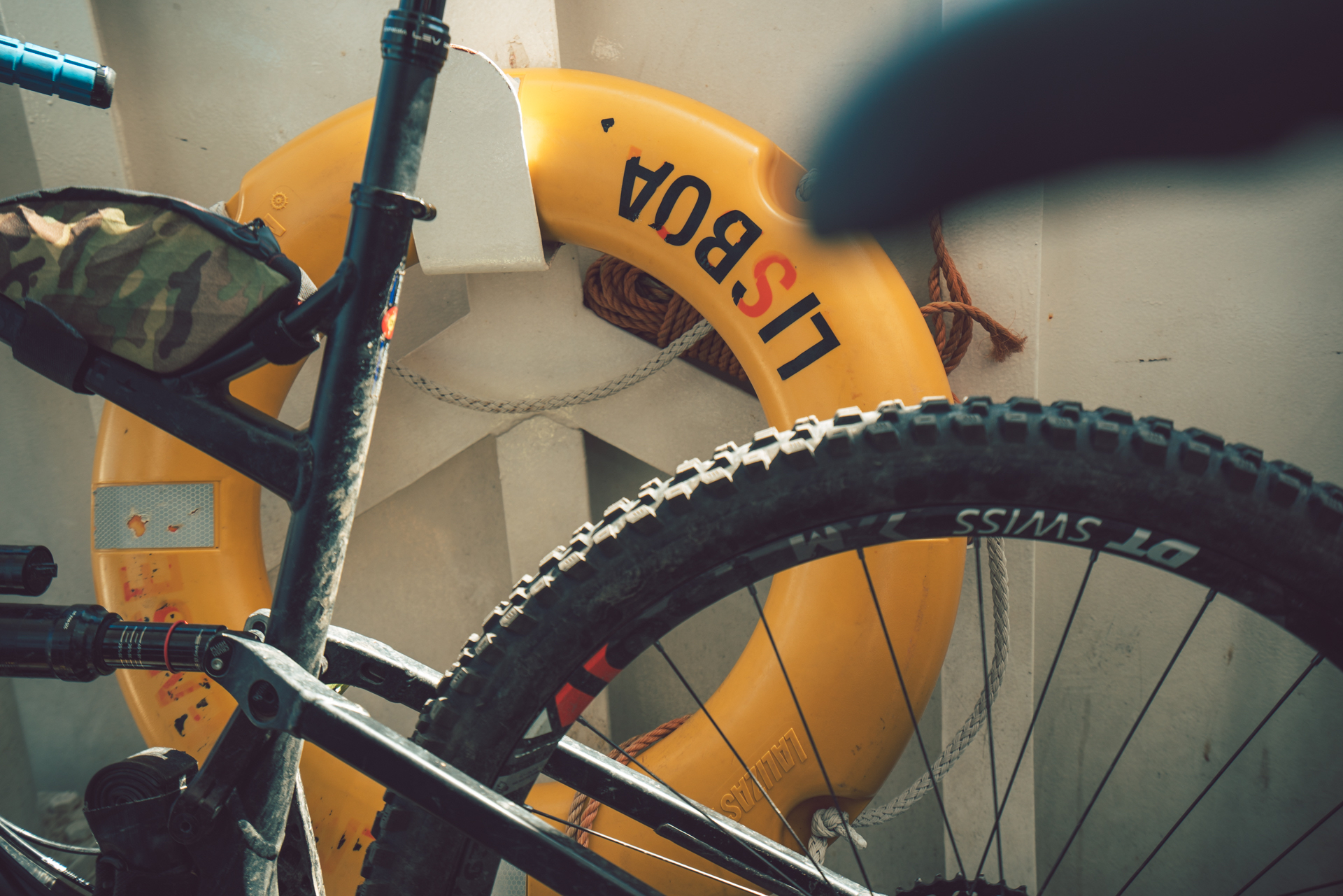 With a good night's sleep and our extra bags shoved into the closet of a guesthouse, we began the 6-day excursion with a ferry ride across the mouth of the Targus River to the town of Barreiro. Here we each began our own personal crusade on the Rota Vicentina. Traveling by bike is always a good way to spend time contemplating life.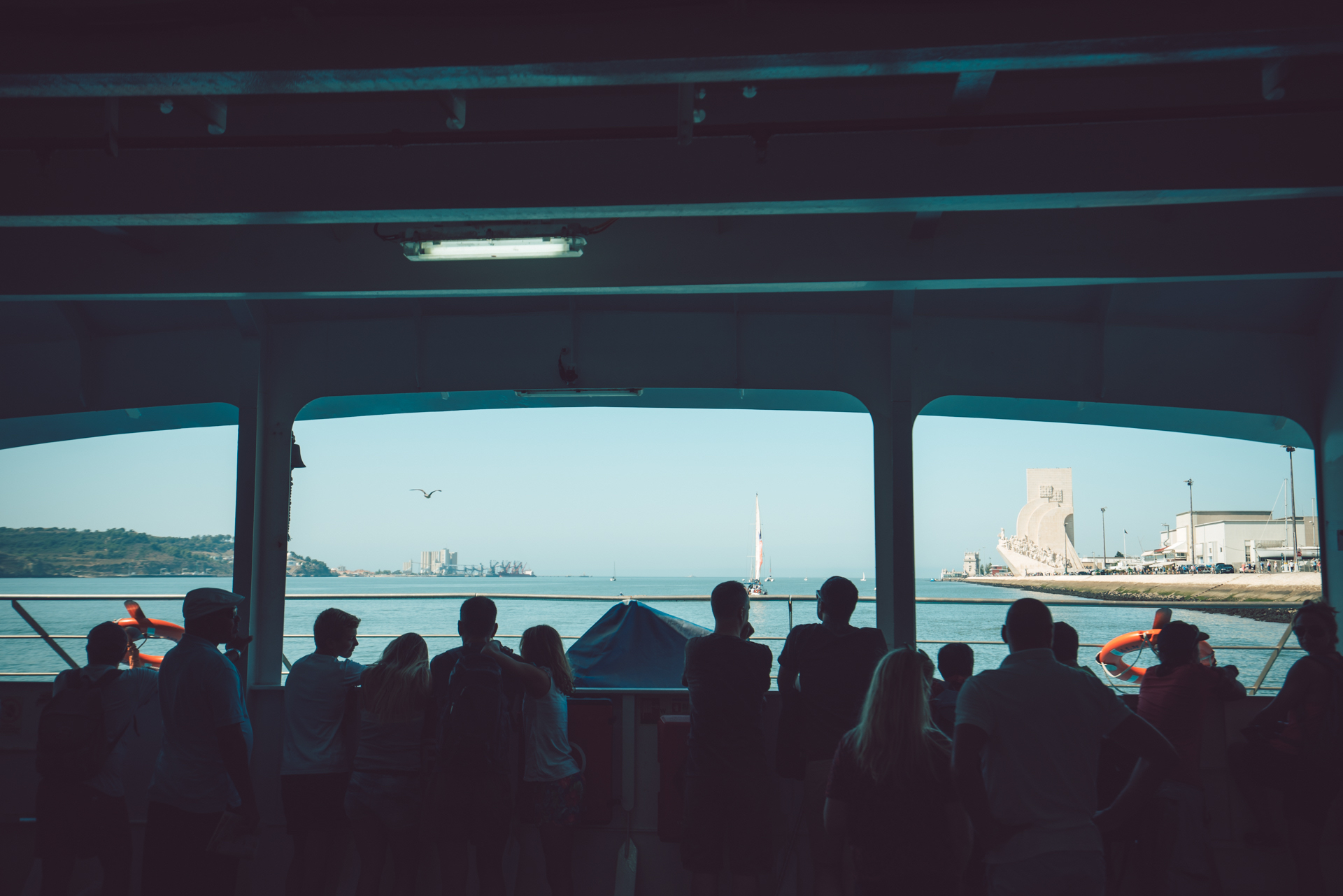 That evening we celebrated Day 1 with dinner on the marina in the seaside town of Setúbal. We found a busy restaurant serving fish – exactly what we wanted for our first dinner and a priority for us throughout the trip. We went big on the first night, ordering lots of dishes. It was too much in fact – the owner (also our server) shook her head in disbelief and helped us re-calibrate. When the sardines appeared, we held our heads high and remembered the words from years ago, quickly re-directing the group's attention to a toast for the fun and safe adventures ahead of us.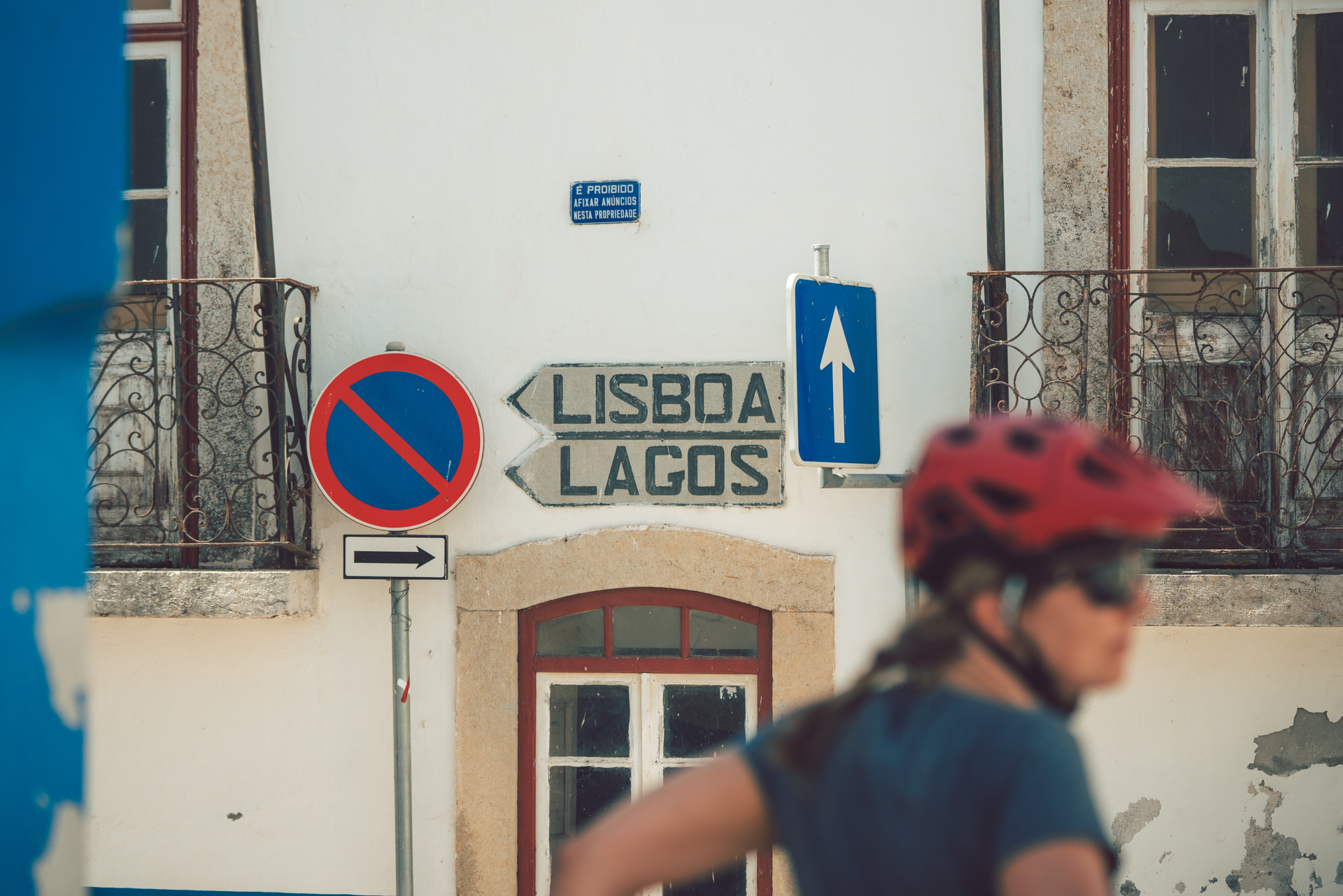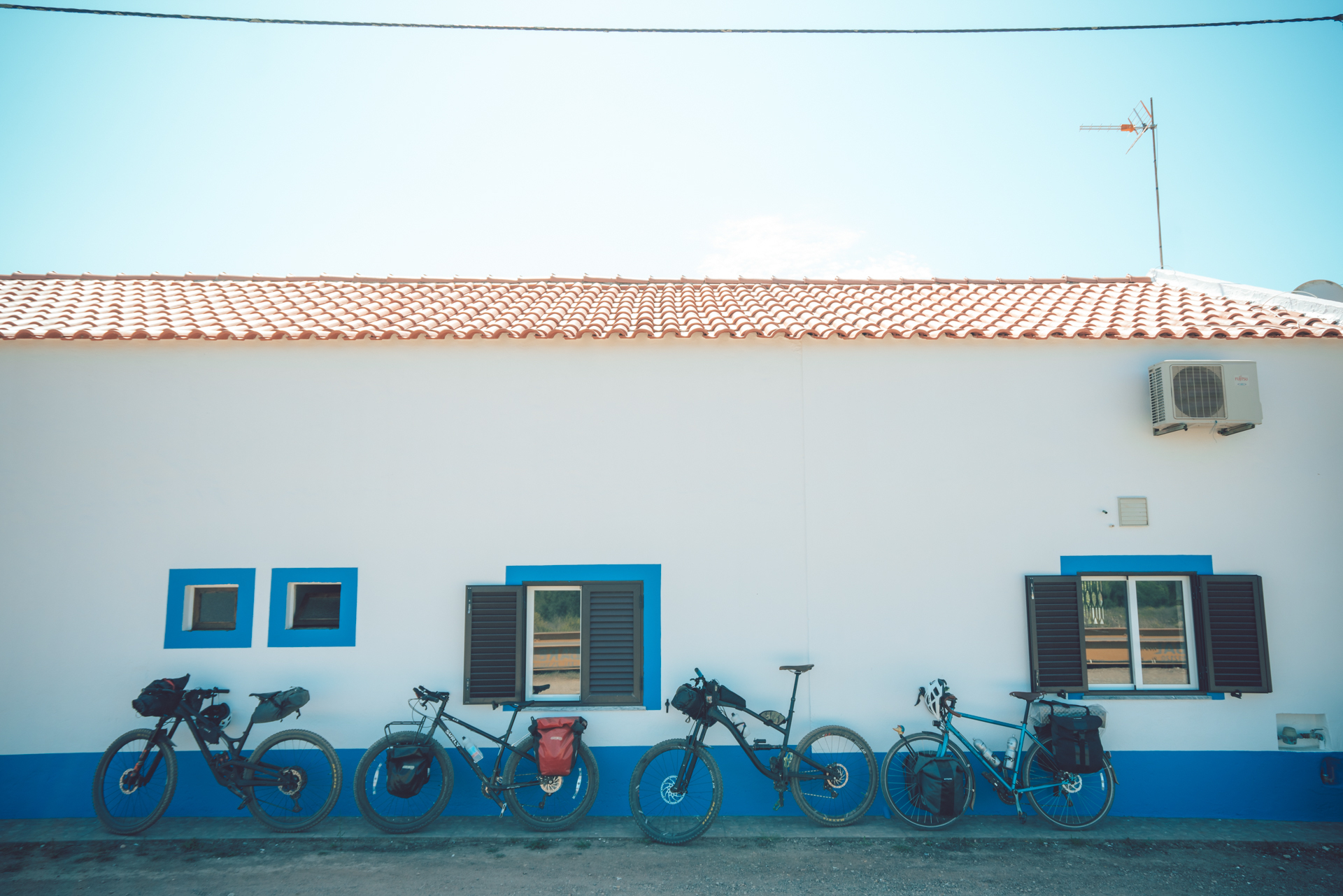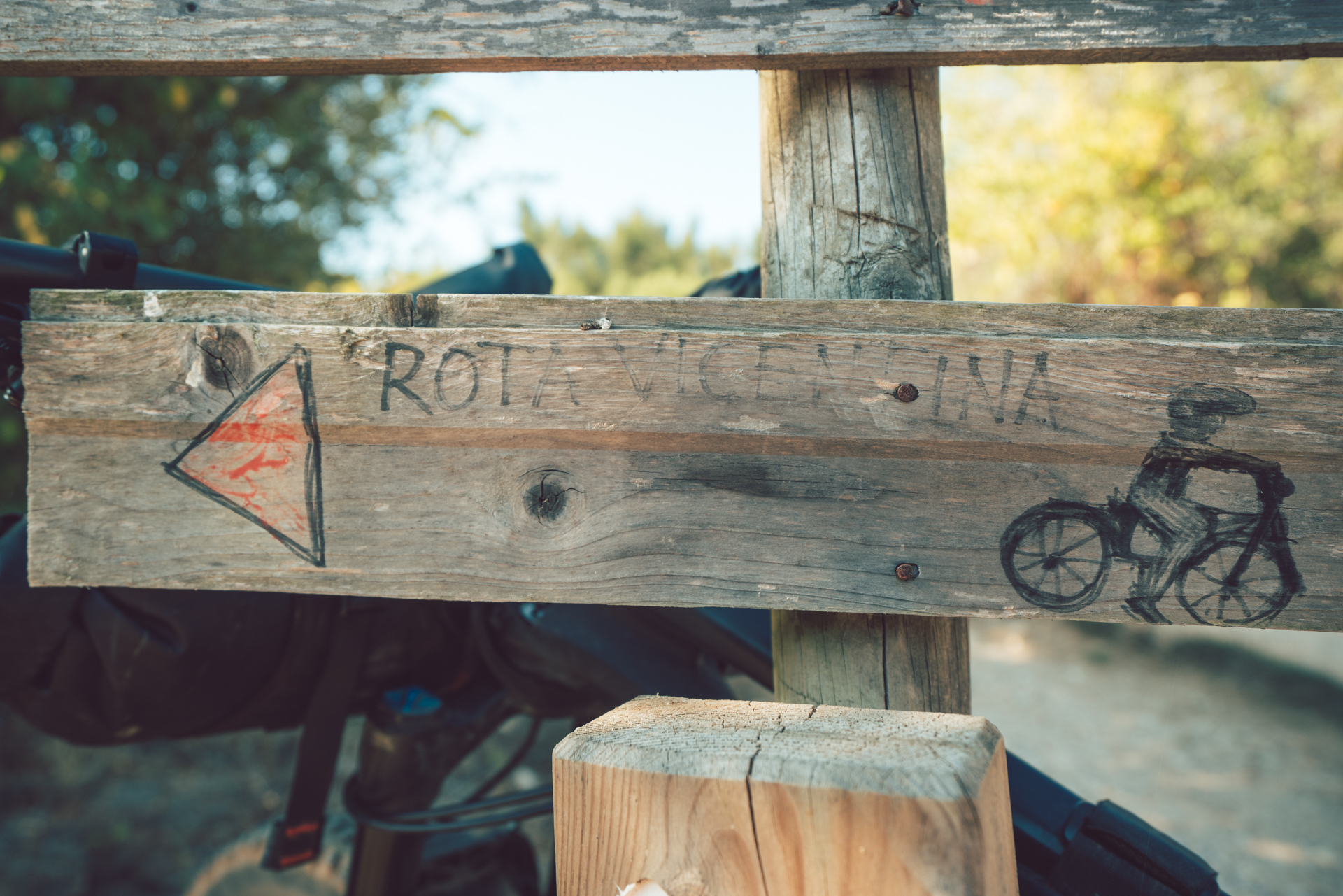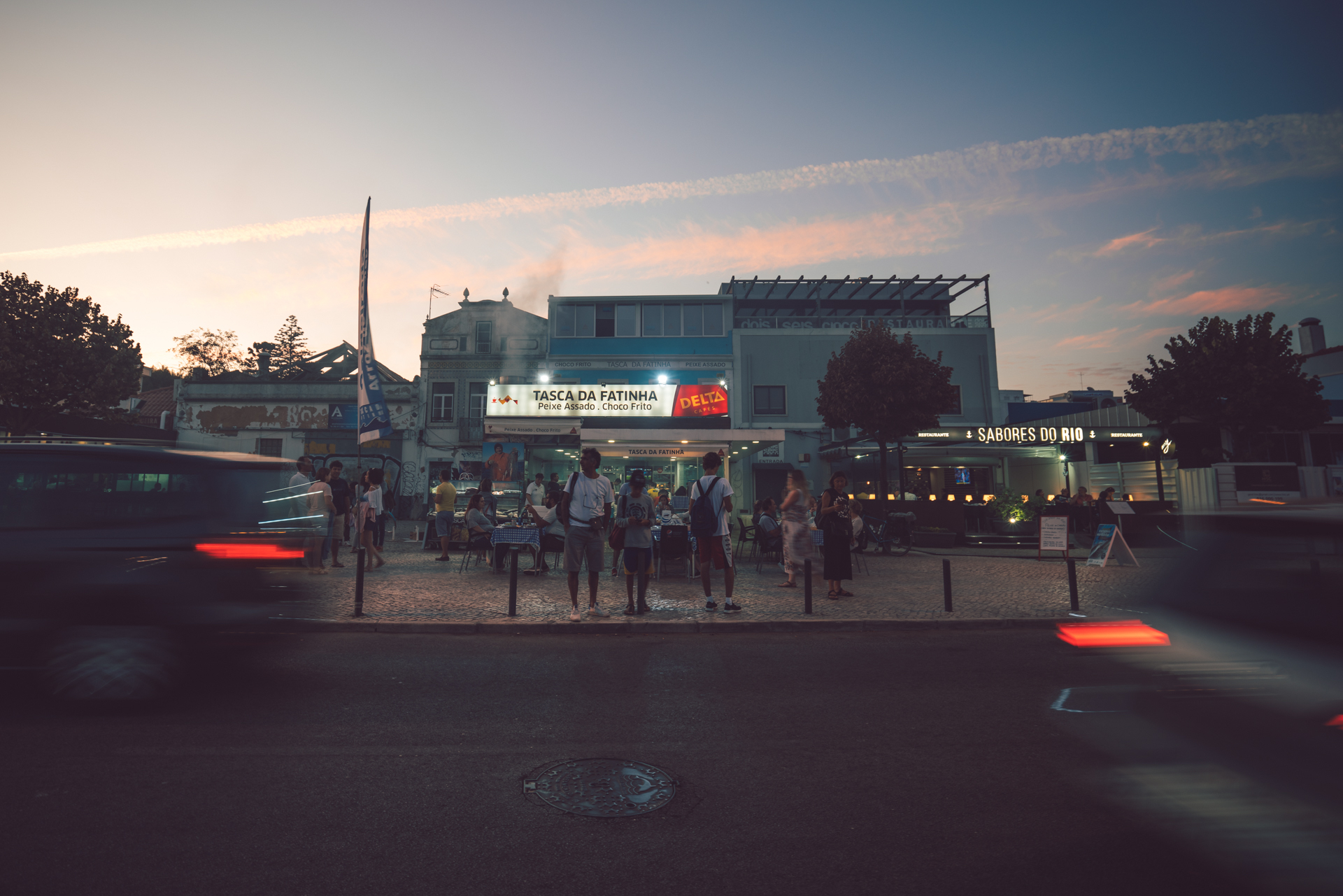 ---
Words and Photos by Leslie Kehmeier
---
Editors note: We are very pleased to be adding Leslie Kehmeier to our regular rotation of website contributors. A world traveler a marvelous photographer and storyteller, Leslie will be bringing us adventures from the road all year long beginning with this four-part series from her time bikepacking and mountain biking in Portugal.  Be sure to check back next Monday for part two!