Road to Gold – Exploring the Yukon
Originally posted on January 2, 2020 at 0:54 am by Abby Cooper
Road-Trip Objective: Explore the northern Canadian territory known as Yukon. See, bike and experience its rarely spoken-of bike culture. Hosting more trails than the total population of riders, this remote location supports a thriving bike world thanks to an abundantly passionate community and a supportive history. We were positive that the people and the trails would be just as valuable as the landscape, naturally rich in gold. With that optimism, we headed north.
Grizzly tracks were imprinted in the remaining snow pockets and the twisted, opal-colored Yukon River flowed below our pedals in the vast valley. With an unobstructed view, we spotted a ski hill that serves as a bike park in the summer and spied six other trail networks, not including the one we were perched atop, with the help of Trailforks. The mountain cradling us once hosted a thriving mining operation. Since its closure, the trails have been developed into modern bike routes, a welcome transformation from their previous lives as spindly prospector footpaths.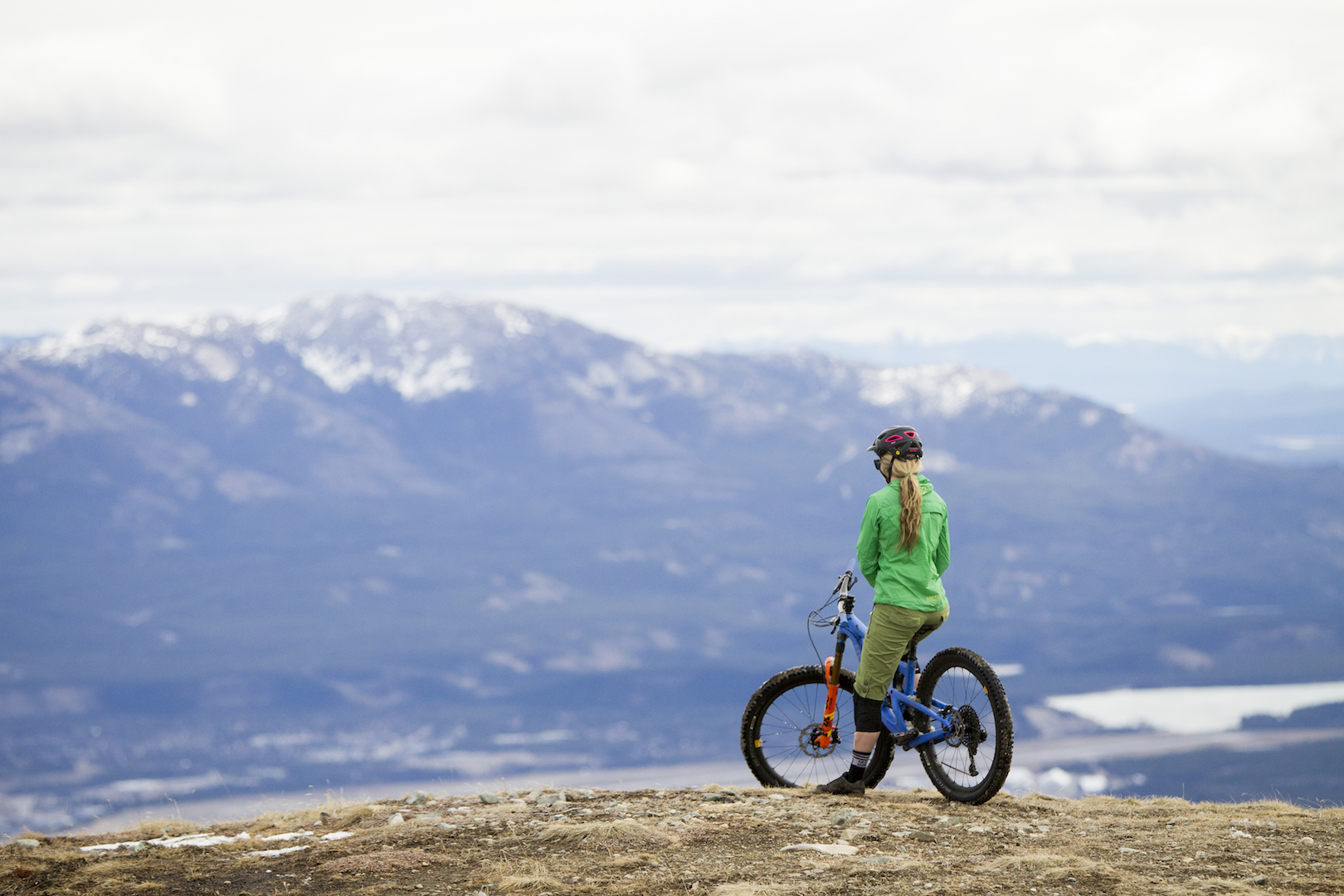 Alive. Everything felt so alive as we sat on our saddles, soaking in the vastness that is the Yukon. The land, the history, the wildlife and the bike community — all these things shared our current location with a heartbeat of their own. Hailey Elise and I relished the moment before I stated, "I'm never going to be ready to drop from this view, but I have a feeling the trails are going to impress us in a whole other kinda way. Shall we?" Without hesitation, she gracefully rolled over the edge and into the pleasantly spaced boreal forest. Five kilometers (about 3 miles) of steep descent flowed under our bikes. In a fluid nature, the trail featured tightly bermed corners, drops, and playful poppers; its layout echoed that of the lively Yukon River that shaped the landscape we were playing on.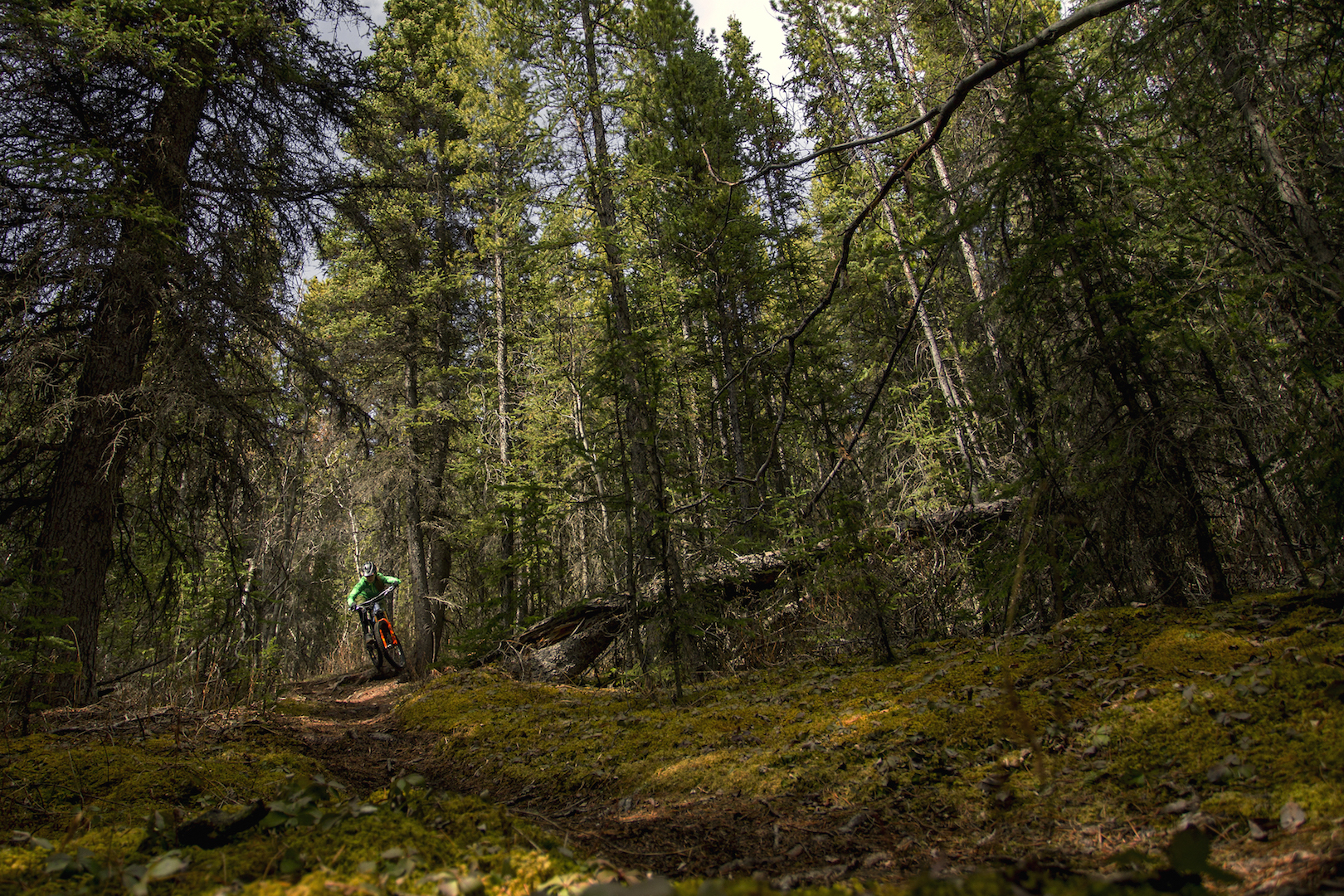 Hailey was my Yukon-exploration bike partner of choice. She's a professional rider who makes even the most-technical terrain look graceful and approachable, but she is an even better company. This shredder can queue up a solid playlist, hold down the backup vocals, navigate (most of the time) and turn every camping meal into a cooking show — all key ingredients for an epic road-trip companion. We spent a week touring around the southwestern quadrant of the Yukon in a rental Jeep complete with a bike rack, Overland tent and every piece of camping gear you could wish for. Cruising the roads both paved and unpaved, our objective was to marry our bike endeavors with this culturally rich landscape's past. From sand dunes to fjord-esque lakes to glacial rock roll and soft loam, the vistas, trails, and historical connections were in abundance. Choosing and tracking them all was the hardest part; life's tough, right?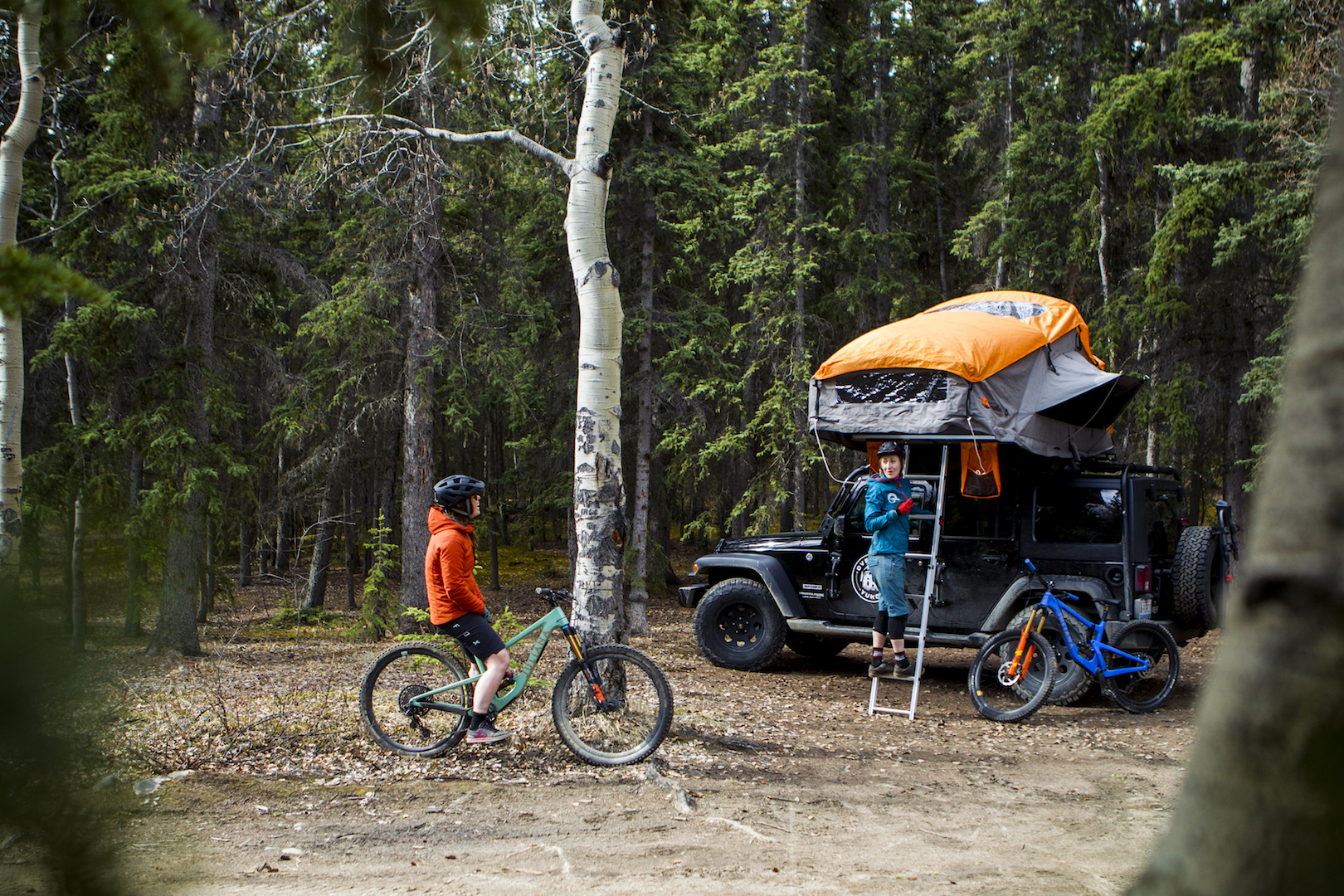 In the land of the midnight sun, daylight was still burning after a long day in the saddle and we capped it off with a visit to Takhini Hot Springs. Twenty-one hours of daylight really lent itself to the routine of self-served jam-packed days, though I can't imagine a travel day complete with a pedal ending in a better way than by fitting in a visit to this naturally relaxing spot. For centuries the sacred spring was part of the Ta'an Kwäch'än First Nations culture. It provided a gathering ground for healing. In the early 1900s, the U.S. Army installed a wooden tub and canvas cover for use by those working on the Alaska Highway; since then, it has been further commercialized and opened to the public so that anyone can experience the historical healing waters. Rich in calcium, magnesium and iron, the pool has a reddish tinge, but no sulfur smell. This is a big win for campers sharing close quarters: No one wants to sleep in an egg-scented tent.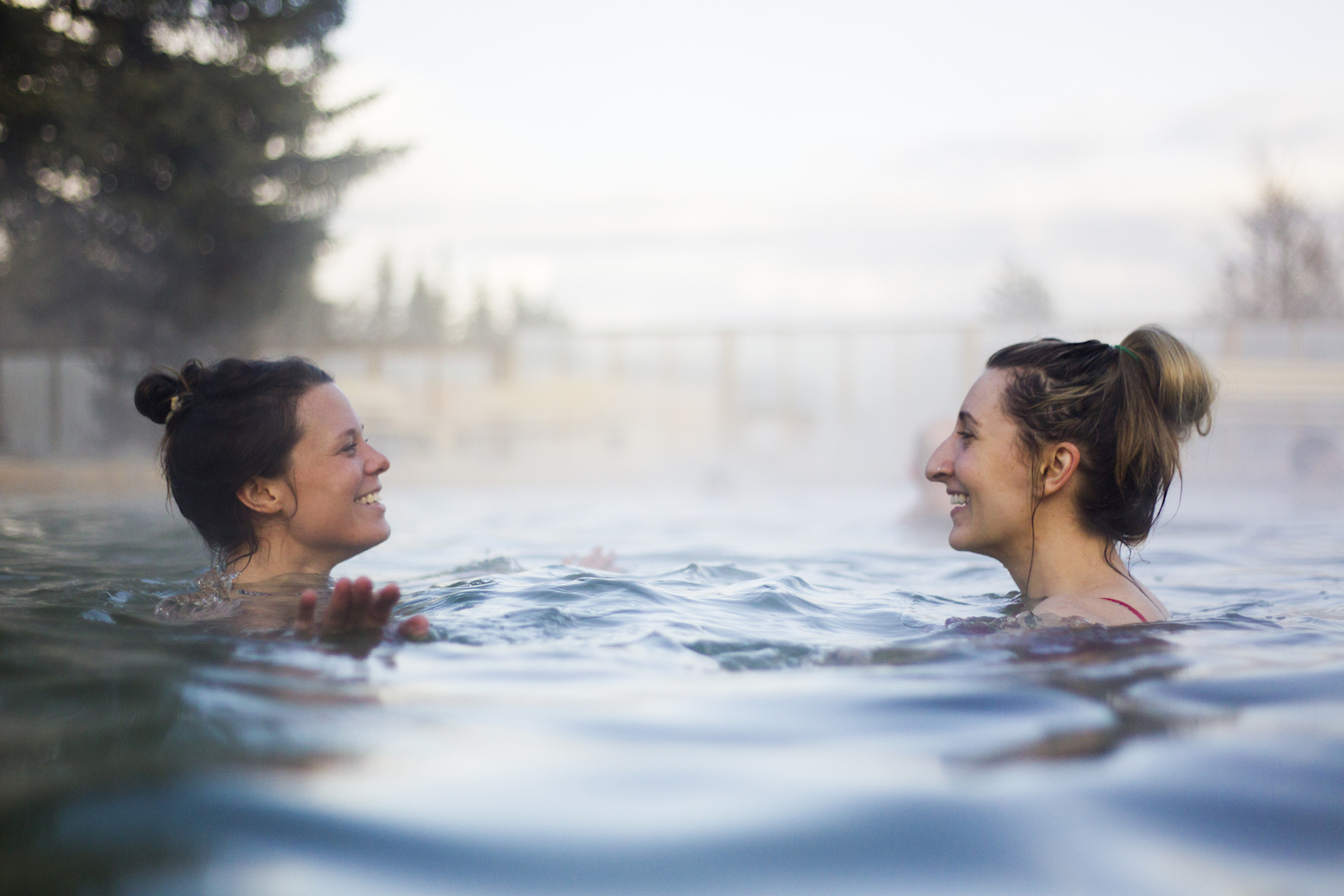 While the hot springs marked our first connection to the people of the Yukon, we got our first taste of local culture before we even touched down in the territory. Staring out the window of the airplane, I was interrupted from my mountain window-shopping by the Air North stewardess three times on the short flight north from Vancouver to Whitehorse. First was an offering of coffee from Midnight Sun Coffee Roasters, a Yukon business. Next was a complimentary sandwich; lastly, fresh, warm, gooey cookies were delivered as we prepared for landing. Was I dreaming? There's a reason why the locals brag about Air North, and now I get it: I thought this kind of service was dead in the airline industry, but just like a lot of things in the Yukon, it's a bit old-fashioned and 100% authentic. Standing in the baggage terminal, the crew from Overland Yukon greeted Hailey and me with hugs and fetched our bike bags with smiles. I returned the gesture with a bewildered look: Were these niceties common here? I'd soon learn they were, so I'd better start returning the generosity, or at least reciprocating with stoke instead of a gaping jaw. 
Counting our first day as a big win, I woke up refreshed and ready for breakfast and coffee, but mostly filled with anticipation for the awaited Carcross experience. I witnessed my first "Camp Cooking with Hailey," which featured peanut-butter-and-jam sandwiches for breakfast. To be honest, they were delicious. It might have been the morning glow on the Yukon River or the comfortable sleep or the fresh morning air, but it didn't matter; it all made my PB&J taste better than ever before. Jeep gassed and humans caffeinated, we were Carcross bound, a pretty straightforward hour-long drive from Whitehorse. Lucky for us, we missed the turn and took the scenic route. Later we learned it's known as the Tagish Loop, and people intentionally drive it. I don't blame them! We saw big mountain goats, a bear, a fox and too many porcupines to count. A happy accident, as Bob Ross would say.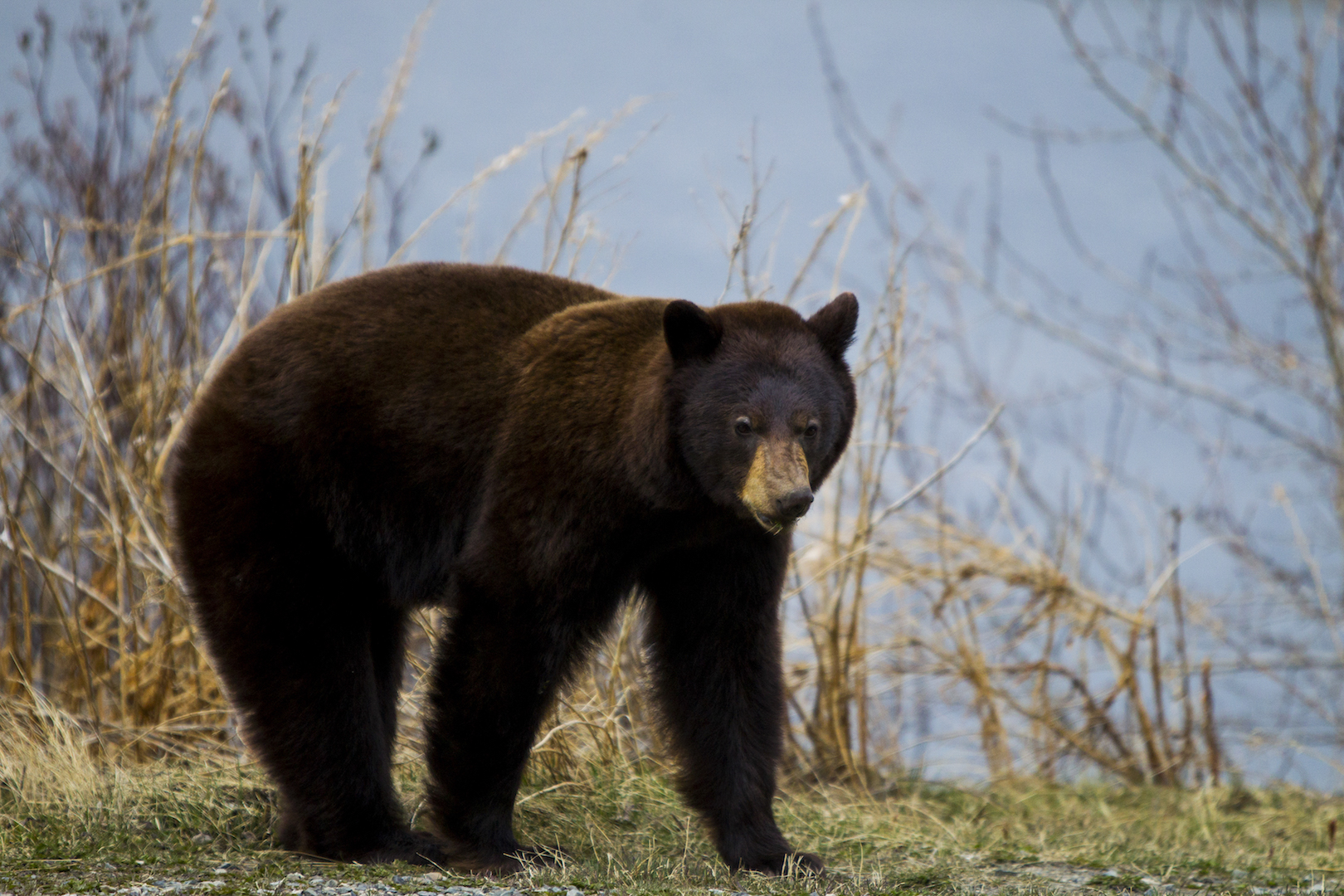 First destination: Carcross
Carcross, the reason I was in the Yukon. I'd heard stories of people biking Montana Mountain, often intertwined with the phrase "Singletrack to Success." In 2006, a youth-employment program was initiated by the Carcross and Tagish First Nations through trail building. Its mission is to connect the youth to the past and highlight the importance of the sacred mountain while providing employment and creating a recreation opportunity for residents and visitors. 
According to legend, Montana Mountain was where Mother Game would give wildlife their characters during a celebration before sending them to roam the valleys below. Montana Mountain also had healing and medicinal purposes for the Tagish. When quartz mining took over, from the late 1800s through the early 1900s, the connection between the mountain and the community started to dwindle. A maze of prospector trails to various outdated claims were left behind once the boom had come and gone. The Carcross locals and the Tagish decided to convert the overgrown trails into the bike network we explored, through the Singletrack to Success program. Carcross has a harmonious feel to it; It's proud of its past, its culture, the mining, the art and the art of living off the land. It's beautiful and alive here. It's a unique way of life you don't typically get to see on a bike trip, but in Carcross, they're more than happy to share it with you.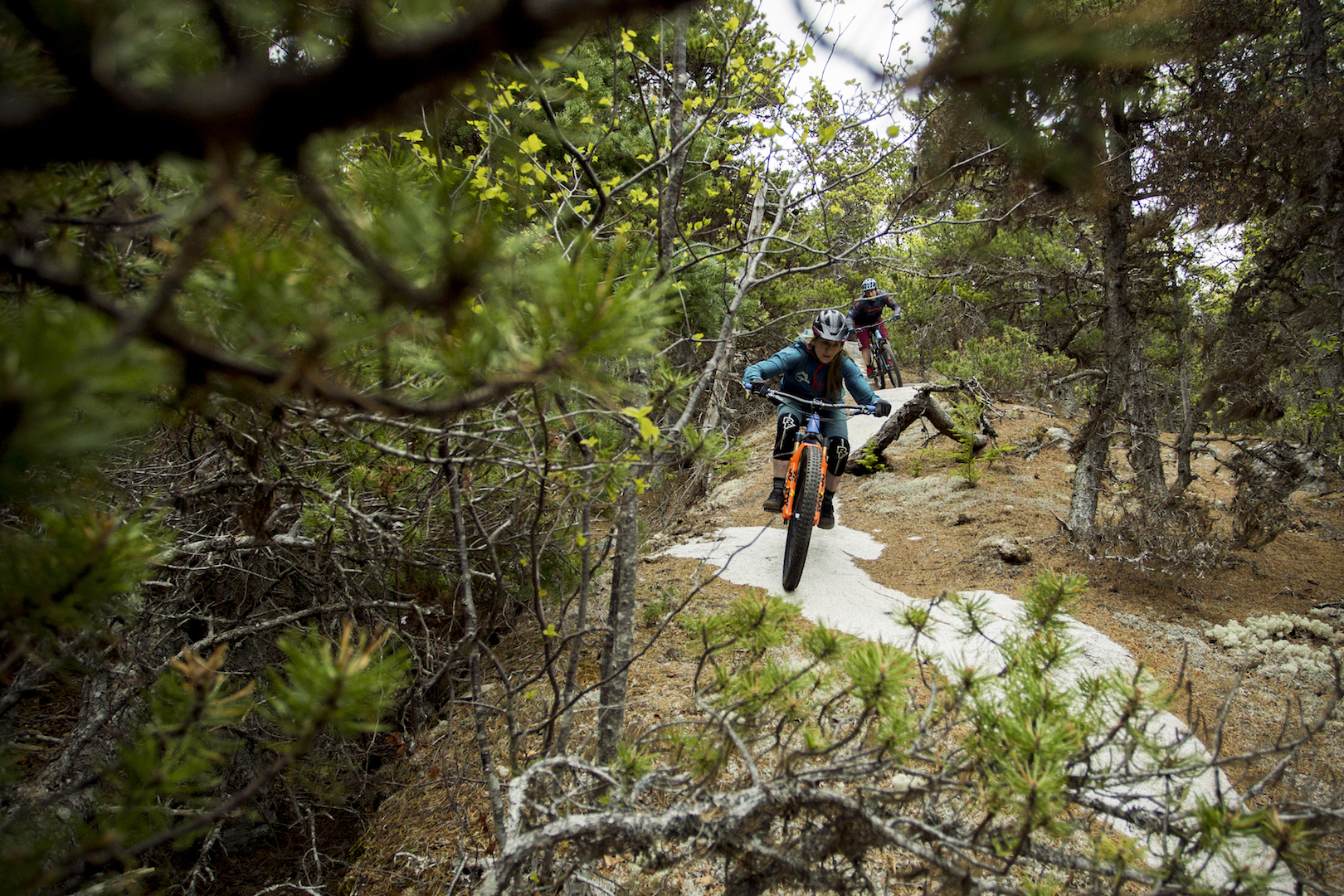 Before our trip, Hailey had been to Carcross for a film project, making her the ultimate Carcross bike bud. "The intent [of my previous trip] was to capture the hard work [and] initiative of the young people, and understand the scope of what they were doing," she says. "It was incredible to witness the First Nation[s] youth developing trails in their ancestral land and then shredding what they had created. Not only that, it led to experiencing the trails in a whole new light. Understanding the role Carcross had played in so many lives made it about so much more than just mountain biking." 
On the loamiest of loam, we pedaled as much of the 40-kilometer (about 25-mile) trail network as we could in two days. Nestled to the southeast of Bennett Lake, the trails were coated in green and randomly showed us artifacts from the past lives the mountain has lived. The berms were shaped with love and teenage-fueled biking desire, ladders built with hard work and skills acquired on the spot. Knowing the past and present of Montana Mountain really made each corner and feature memorable. We felt an undeniable sense of gratitude that we were able to experience this remote trail network in pure bike bliss. This was the connection of land, people and bike culture that I had craved when pursuing my Yukon biking dreams.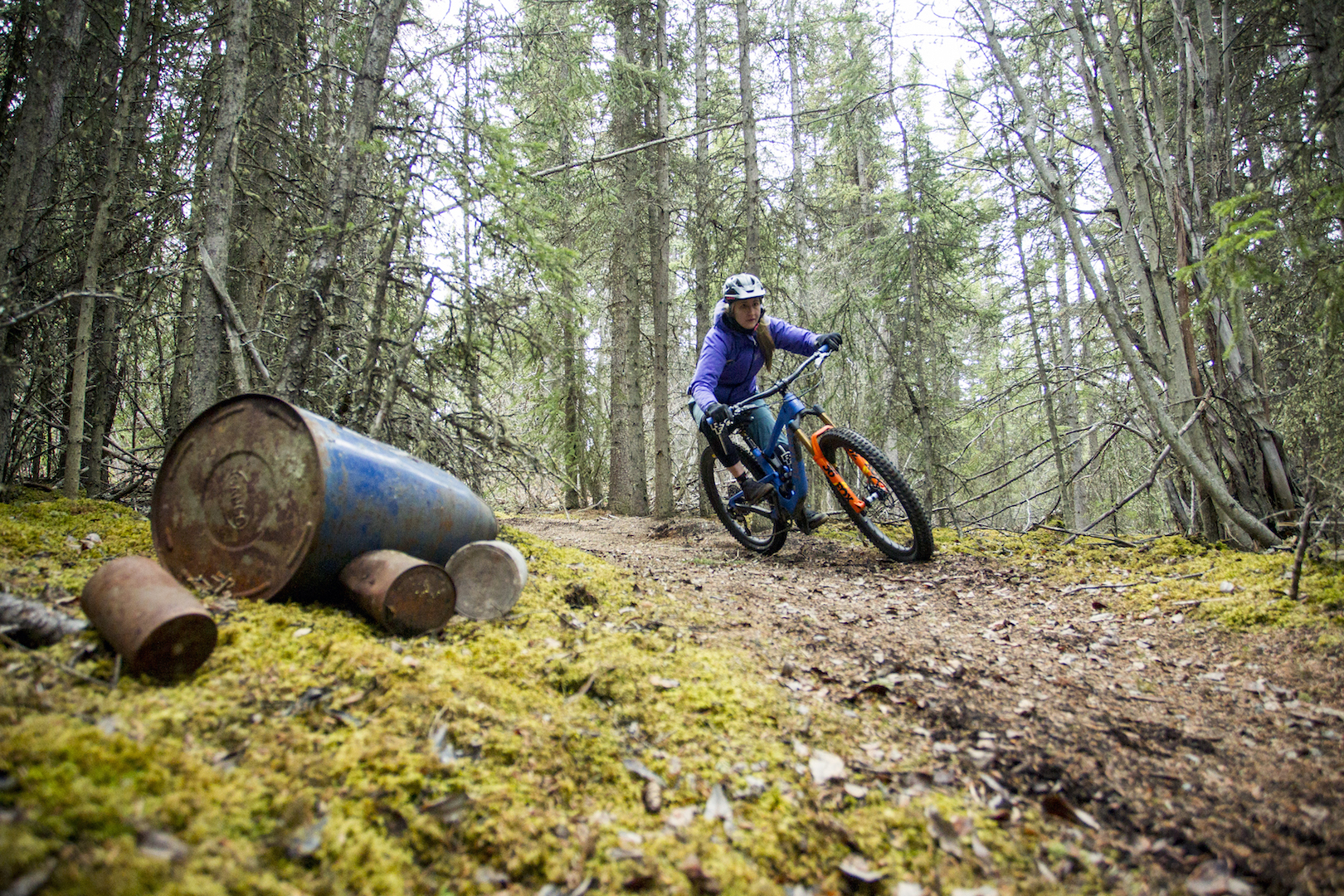 "Being in Carcross and riding the trails makes you feel hyper-aware. It's like the past and present are colliding," says Hailey. "You know what has gone into the trails, that life experiences have unfolded all over the mountain where the trails exist and that whole chapters of lives have unfolded in the town below."
Chatting with locals, we learned that the town's economy thrives on tourism and locally produced goods. From their brews to their beeswax candles infused with scents harvested from the countryside, seemingly all residents wholeheartedly embrace the Carcross way. The energy engulfing us was completely contagious; everyone who lives there is in love with it, and you can't help but feel connected through their passion. You'll quickly understand why each individual is a proud part of the community; all are eager to share insight about their chosen home. Sad to leave this Yukon treasure of a town, we headed north again — but not without stopping at the sand dunes located just outside of Carcross, an unexpected sight in the otherwise mountainous terrain.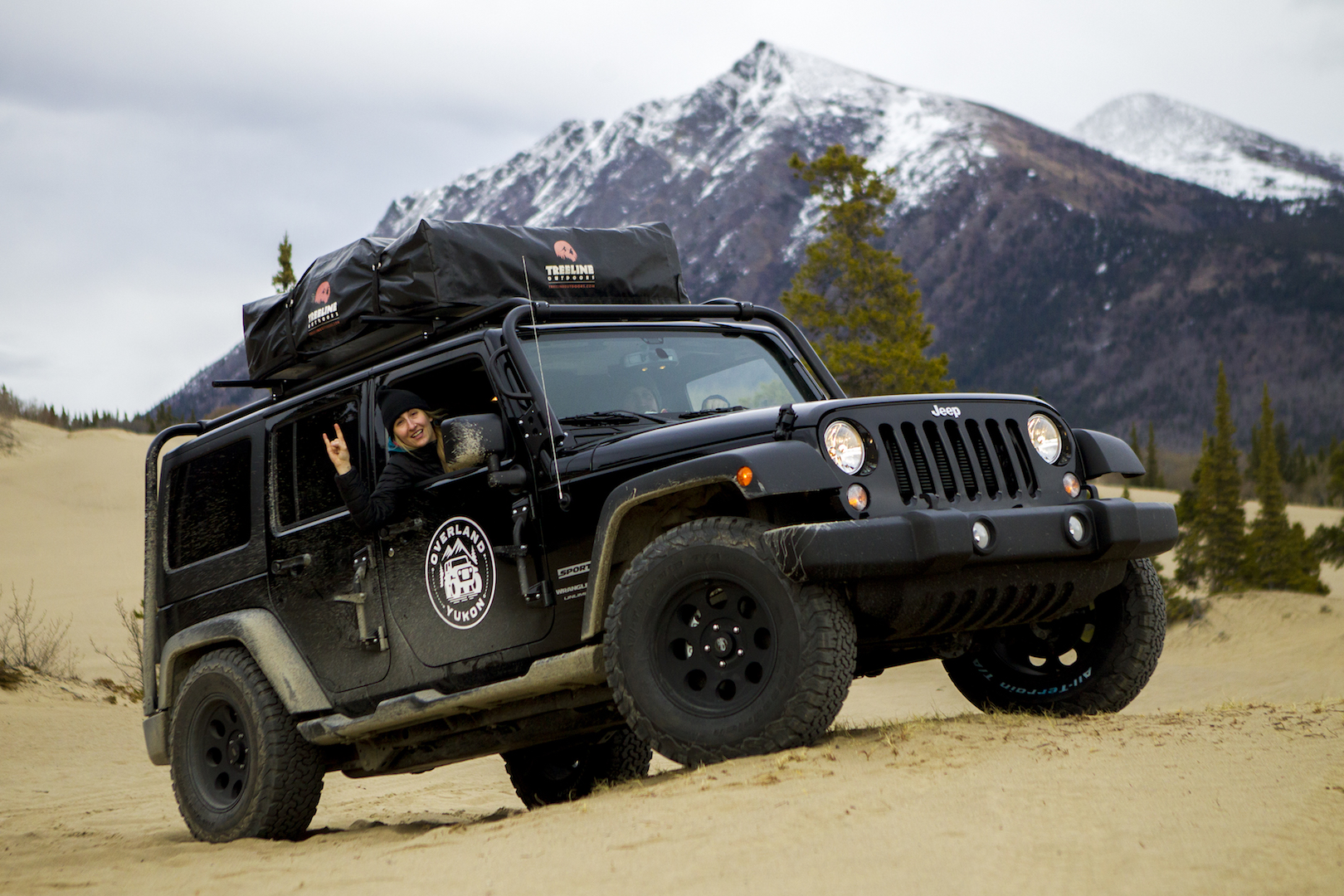 Riding Grey Mountain
Our pedals were set on finding a trail called Money Shot when some friendly locals pointed us toward one freshly built. Instead of questioning the status of the new trail, we only wondered why these strangers would share such great intel with us. (It's that whole Yukon-kindness thing again.) With over 500 kilometers (310 miles) of mapped trails in Whitehorse alone and a population not big enough to ride it out, they've adopted a "care and share" mentality instead of the "locals only" vibe. Our new pals had given us the gift of a cruisy blue-trail combination up to reach a steep double-black descent peppered with glacial rock rolls, spicy drops and flowy tree tunnels. As with any large trail network, we relied heavily on our good pal Trailforks for keeping our objective in sight, but we noticed that the new trail wasn't the only unmapped one we encountered; in fact, Grey Mountain was littered with secret stashes and new routes. Attempting to sample as many as possible after a full day, we barely scratched the surface — but the surface was decadent.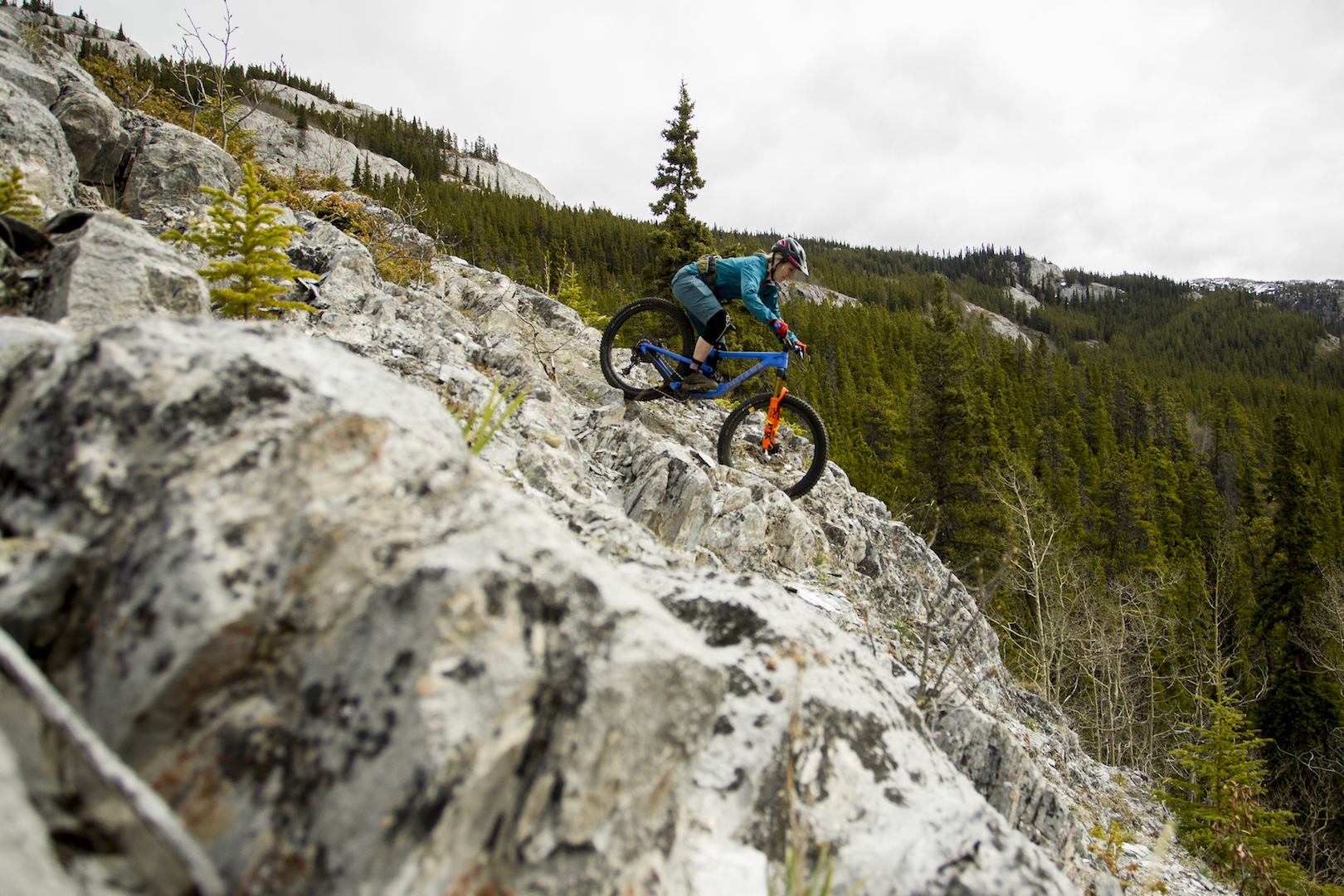 A few days into riding, we were getting a case of the ol' Jell-O legs. We deemed it celebration night and headed to Woodcutter's Blanket, a newish brewery, after eating at the acclaimed Miner's Daughter restaurant. Beer and biking: It's a match made in heaven anywhere, but especially here. Bike helmets lined the tables and attire ranged from Spandex to mud-coated kneepads; the scene looked like a social hall for relishing in bike endeavors. Lively locals opened the floodgates with beta and took us Whistler hooligans under their wings, offering places to stay and beer top-ups; the hospitality in this town would never cease to amaze me. I blame the tasty spruce tips infused in the local brew; it's collected locally and gives the beer an essence of freshness. Each gulp is just a little too smooth, but our celebratory train was conducted by Hailey and soon everyone was aboard — to close we go!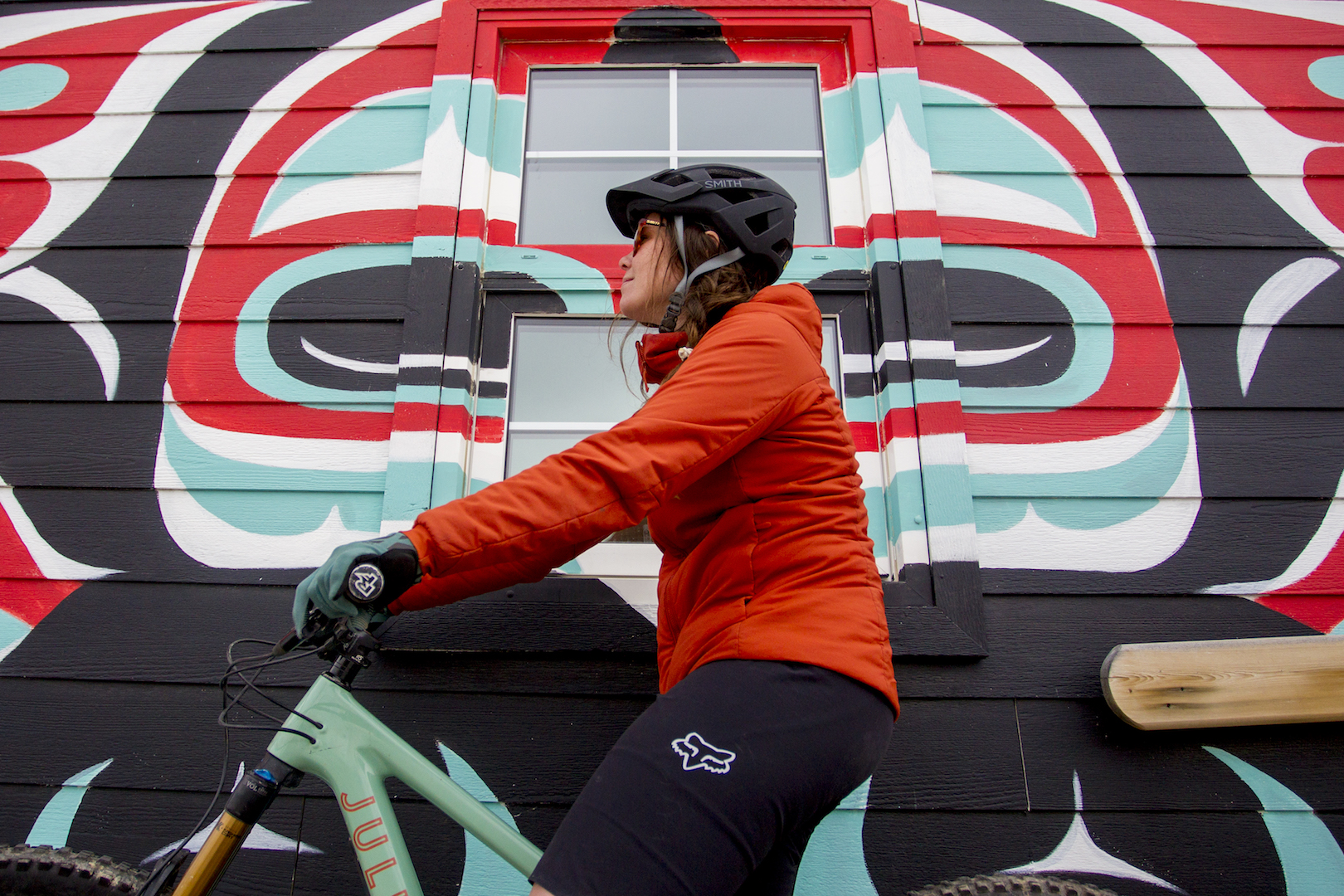 Trail shopping
Slow on the wake-up call, our legs begged for a motionless morning and our foggy brains barked for coffee. We took a drive. Aiming to scout the zones we hadn't yet tackled, we cruised up to Mount Sima, which is a ski hill in winter and bike park in summer. Turns out the first week of May is still a bit snowy in the north-facing alpine. South, on the other hand, was good to go. The potential was recognized, but not quite ripe; however, the urgency to revisit was instilled. 
Trying to get a full sampler of what was left in Whitehorse, we scouted the Wolf Creek and Pine Ridge zones south of town. As a bonus, we filled up our water bottles at the campsite and enjoyed the cruisy river paths. The trails here were mellow and a great hangover cure. According to a couple we spooked on the trail, wildlife is pretty active here; thank goodness we carried bear spray, just in case.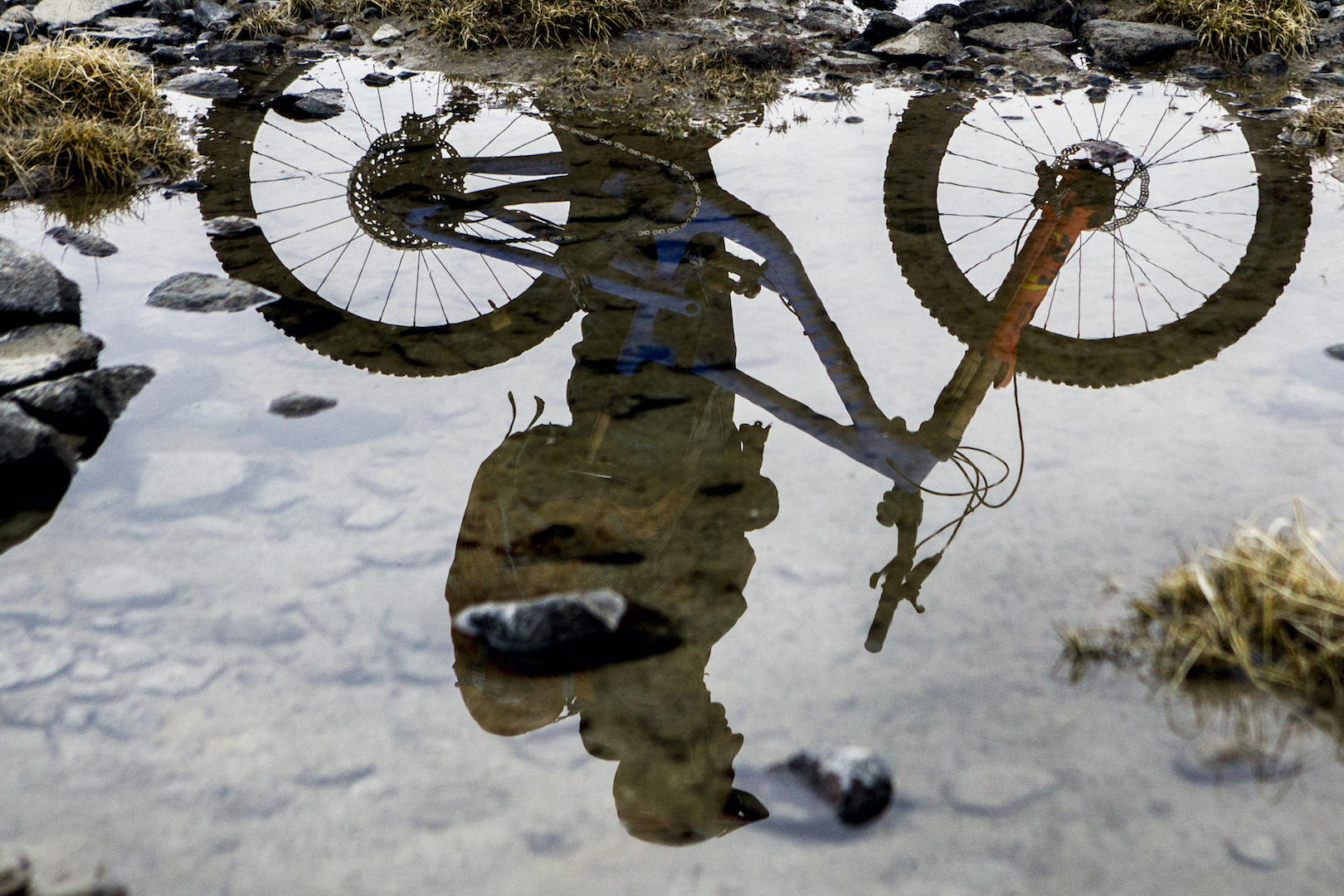 Mount McIntyre — Mount Mac, as the locals call it — is another Whitehorse-accessed cluster. The roster of 27 routes is a lie: The place is loaded with unmapped trails. It feeds in nicely to its neighboring network of Hillcrest, which sits lower in the valley. Spending our last few nights at the Yukon Pines Luxury Cabins, we were able to hop on the Hillcrest trails right from our front porch and work our way up Mount Mac with ease, then descend back home for lunch and repeat all afternoon. Most notable was Kid Vicious, a new nugget for the advanced rider. 
No longer sleeping in our beloved Overland, where our shoes were secure at the top of the ladder in pouches at night, we were kindly educated to keep our stinky footwear inside the cabins instead of airing them out on the front porch. Apparently, there are fox thieves that have a thing for shoes. This was a first for me. They're such curious and mischievous creatures that I'm still not sure if this was a joke or a real thing, but we followed the advice. I just can't picture a fox running with a shoe.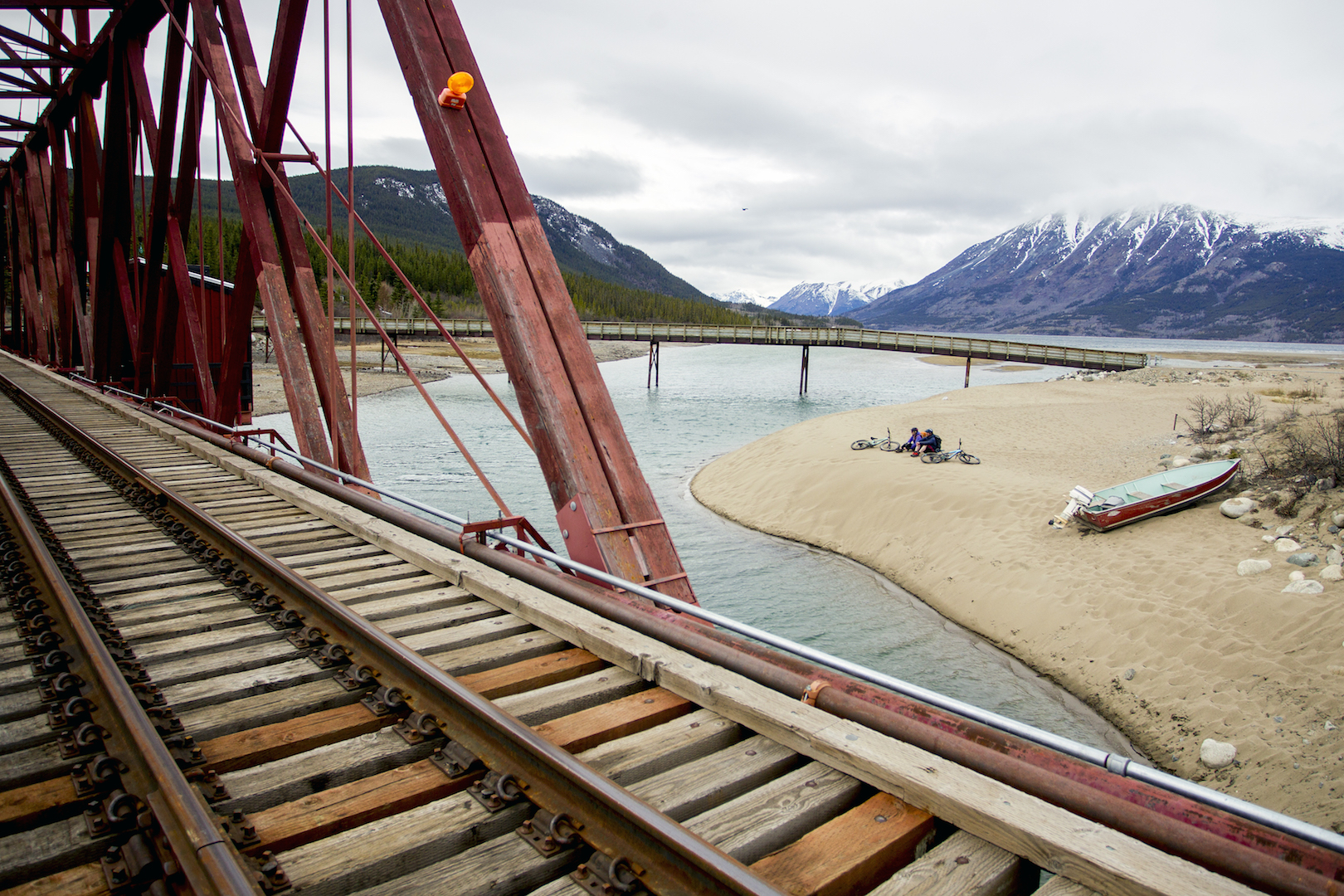 Pilot Mountain didn't get our love and attention, but not by choice — only due to time constraints. Situated near the hot springs, it would be the perfect ride-and-soak combo. Next time — with so many trails, it was slightly overwhelming to choose where to go each day. Experiencing culture and history via bike was our intention; otherwise, we would have felt lost and could have kept to the same zone all week without making a dent. Getting a little taste of the Yukon bike offerings left us hungry for more. Hailey confirms, "I love how wild and varied the mountain biking is. You can go from alpine to boreal forest and experience widely different terrain along the way."
In starting to conclude our weeklong adventure, we constructed a list of things to hit on round two, including Haines Junction, Pilot Mountain, Skagway and Mount Sima, with a tempting side trip to Dawson City. While we'd put plenty of miles on the trusty Jeep and covered some serious ground; there was no way to fit an entire territory loaded with trails into seven days. Feeling somewhat confused, we basked in what we'd seen and experienced, yet longed for more.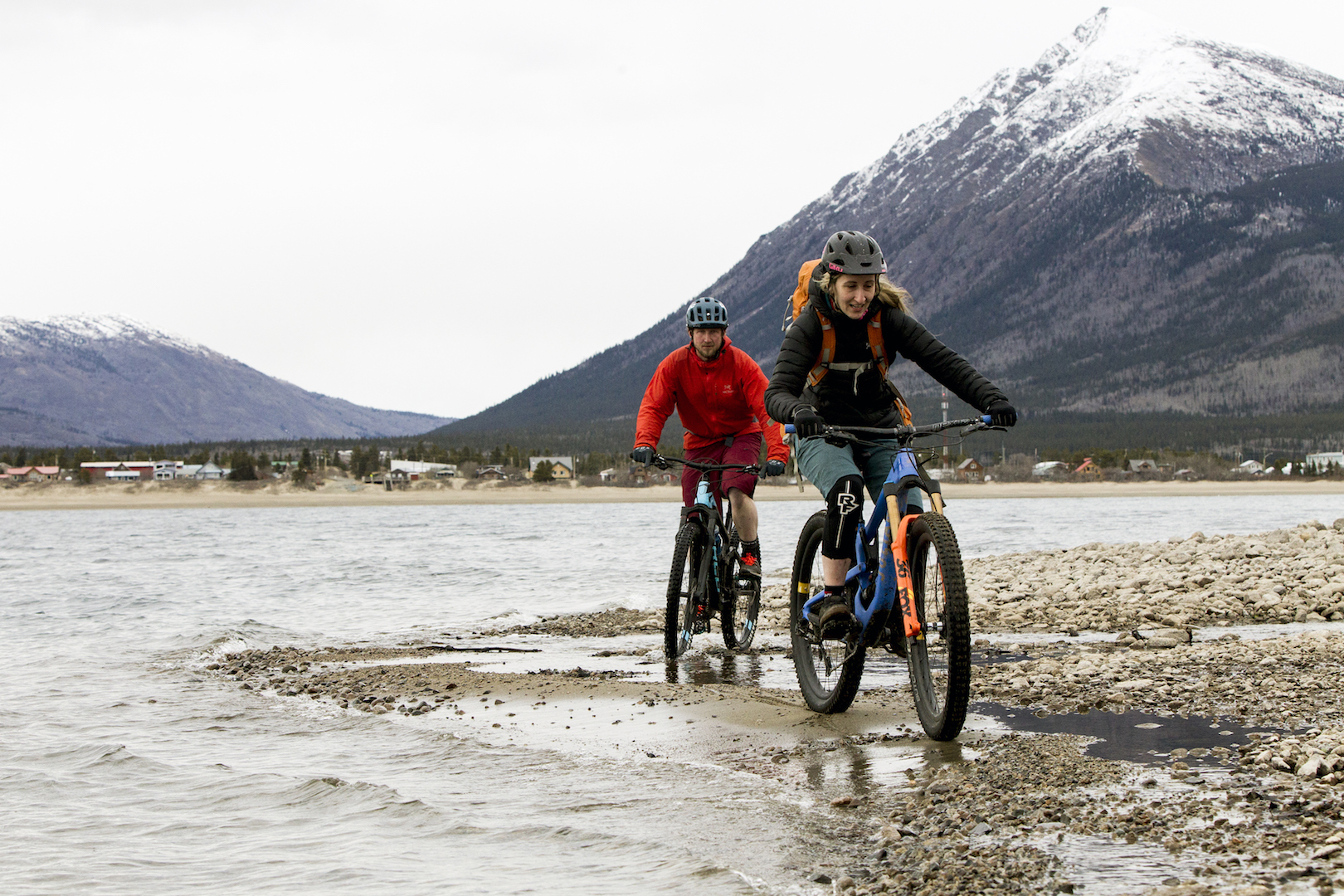 Bike bags checked, we boarded our flight home with one last taste of Yukon hospitality. Riding in the Yukon felt like being in the Wild West, but better, because it was farther north, less populated and not infiltrated with hipsters — yet. Everything I'd heard about the Yukon and then some had come to fruition. A place that previously had no context in my life aside from an urge to visit now owns a piece of my heart. The art of uncovering each trail, the jaw-dropping landscape, and the authentic relationships stole me. I've been to nooks and crannies across the globe, but I've never been to a location that compares in hospitality and variety like the Yukon. Certainly, I'll be back to try to collect the pieces of my heart I left behind, but I'll probably just leave a few more in the process.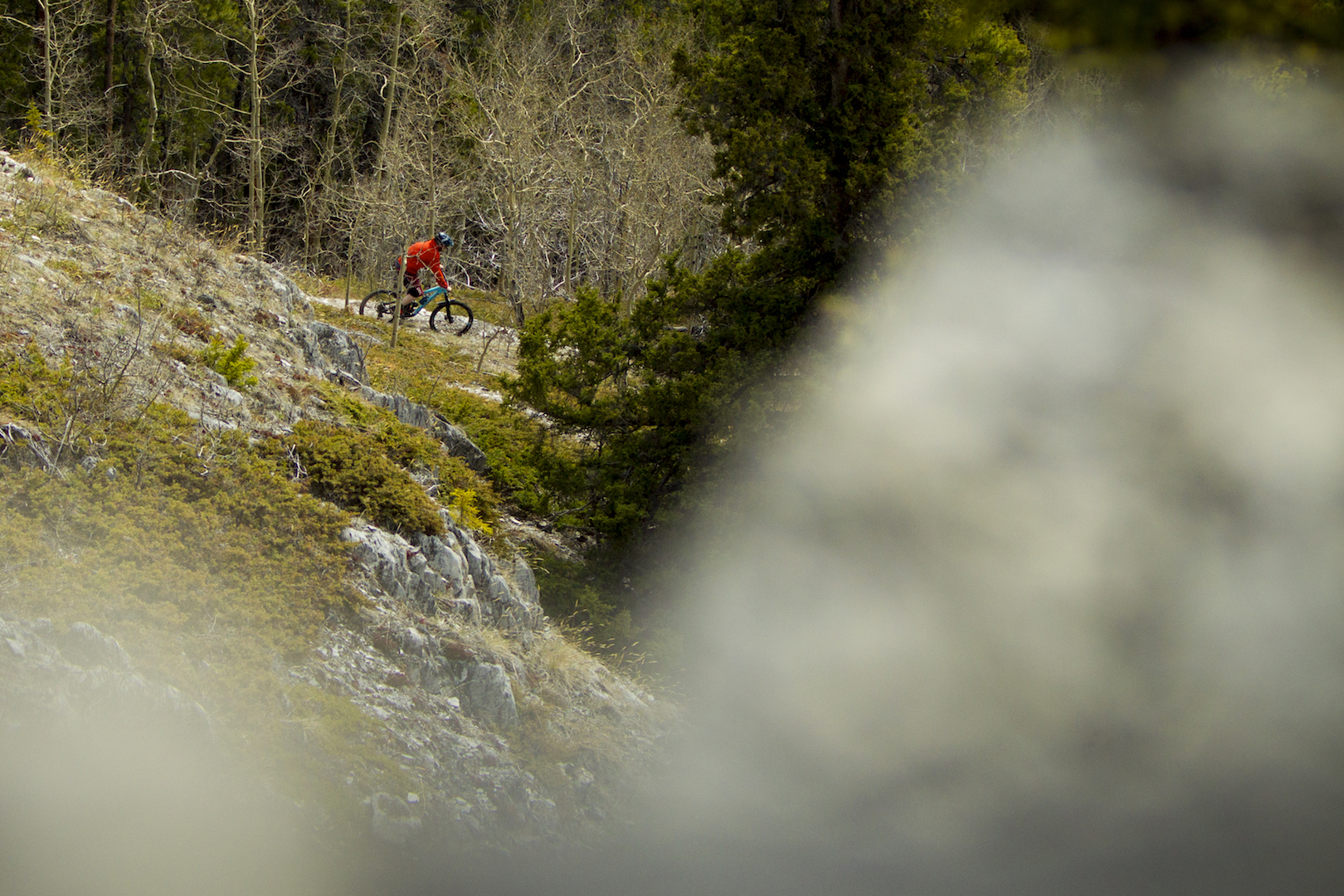 ---
Words and Photos by Abby Cooper
---
Editors note: Abby Cooper is a professional photographer and writer living in British Columbia. When she is not out on two wheels chasing mountain bike stories for Dirt Rag, she is busy carving big mountain turns on her snowboard as the editor for Snowboard Canada. We are excited to have Abby in our regular rotation of contributors and look forward to where she will take us in 2020.