Review: Sombrio Fender Hoodie
Originally posted on January 9, 2020 at 10:18 am
The colder days are here in western Pennsylvania. Although it may not be snowing today, it is cold and a bit rainy out. The trails are frozen in the early morning, so it's best to get out to ride before the afternoon sun raises temperatures enough to soften the dirt into mud.
We often ride in conditions like this here in Pittsburgh. Sombrio's Fender Hoodie is helpful for those types of days. It is a water repellent hoodie with Dura Tek fleece, which is 100% polyester. Polyester wicks moisture and dries quickly, and it also resists pilling and abrasion. The cons of polyester are it can retain odor, and breathability can vary depending on the weave of the fabric. #fabricgeek. The Fender hoodie had good breathability; combined with the moisture-wicking, I never experienced pools of sweat. After four weeks of substantial wear, it does not smell. I have yet to wash it (dirtbag confessions). The odor factor would be in comparison to my riding shoes being the smelliest, and in no way did the hoodie retain such stink.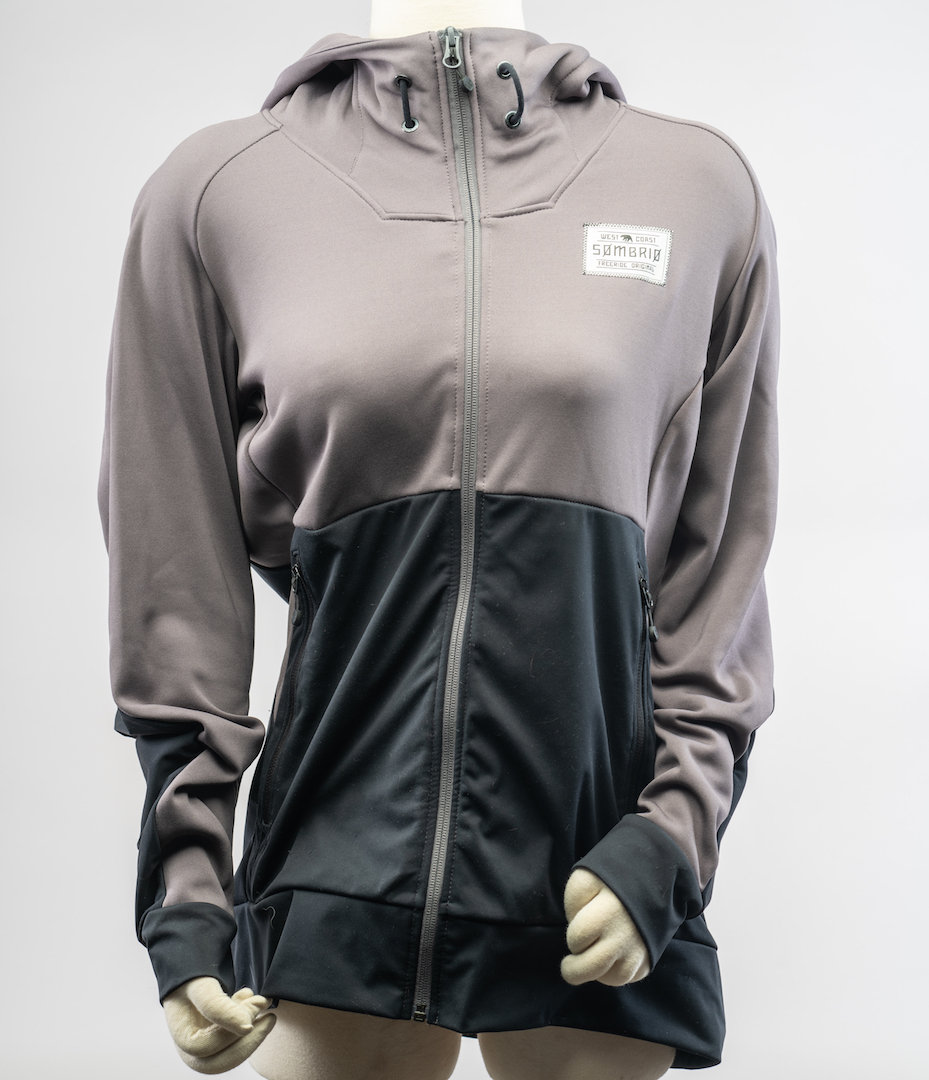 There are two zippered front hand pockets, and the hood is helmet-compatible with an internal drawcord.  The hood over the helmet is a nice touch to any riding layer and gets an extra point on my reviews as I use this feature consistently when riding.
The Fender cost is $120, but it looks like it is on sale right now. Go to sombriocartel.com to find the current price.