Drink Me: A Visit With Tröegs Independent Brewing
Originally posted on December 26, 2019 at 0:27 am
It was the summer of 2000, and I had yet to discover the magic of bicycles. It was the same summer that I met my friend Darren, who was an obsessed mountain biker. We worked together at a greenhouse and nursery, planting and mulching our way through the heat of the summer. On most days, Darren would commute in by bike and would often cut through the local singletrack on his way to and from work.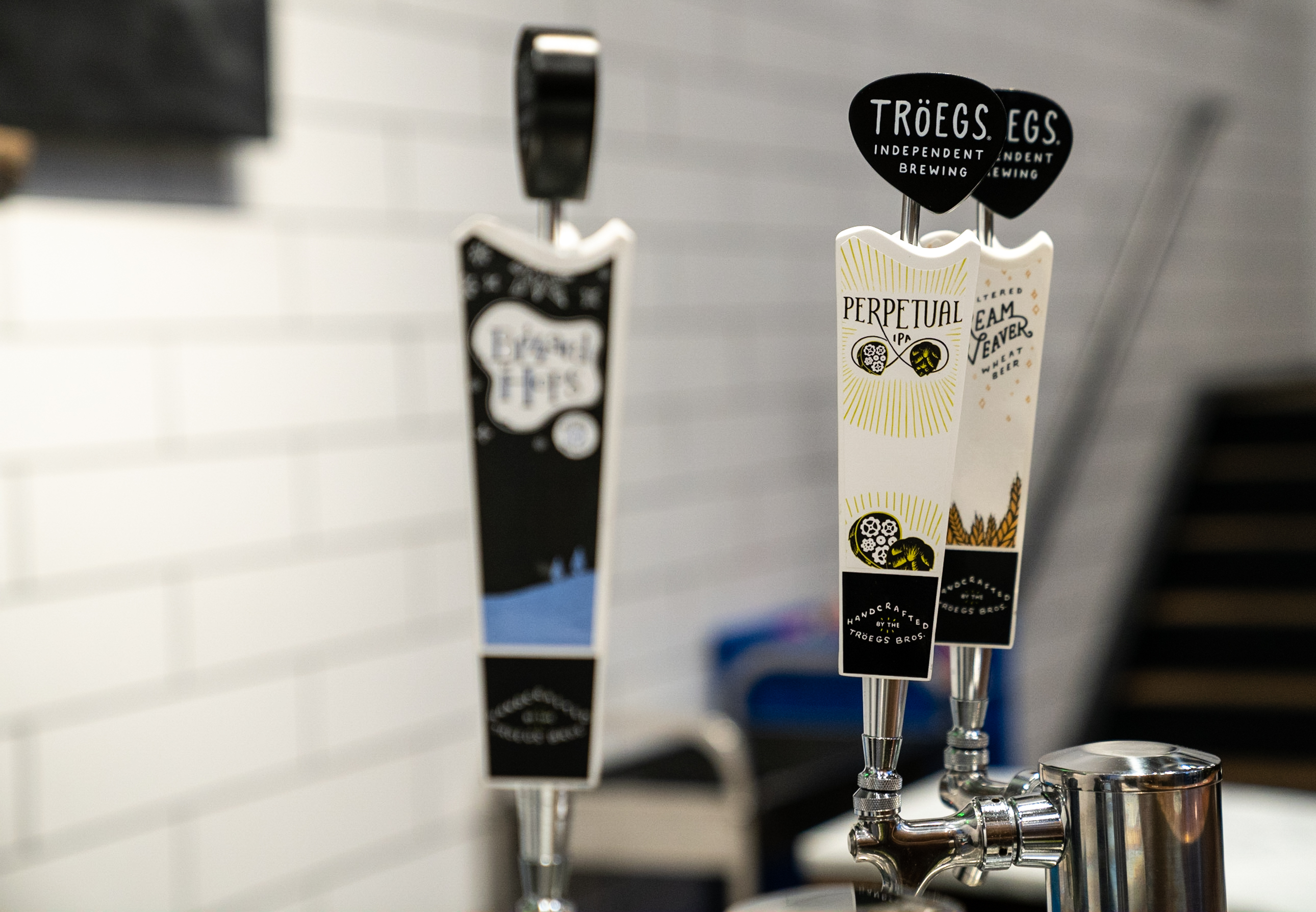 As we shuffled in, lunch boxes in hand, Darren would be glistening and gushing about how good the trails were that morning and about how he couldn't wait to get back on them once the workday was through. At the time, I understood the obsession; its just that mine was oriented around cement landscapes and 50mm urethane wheels.
At the end of a particularly long and grueling work week, Darren suggested that I meet him and some friends on a Sunday evening at Hartwood Acres for a concert. Hartwood Acres is a county park on the outskirts of Pittsburgh that happens to bump up smack dab to the backyard of Dirt Rag headquarters and houses some fine singletrack. I strolled through the summer Sunday grass to the sounds of live music as I spotted a pile of mountain bikes jumbled together on the lawn. As I made my acquaintance with the group, a guy with shoulder-length dark hair wearing a checkerboard jersey with flames and big block letters that read 'DIRT RAG,' offered me a beer.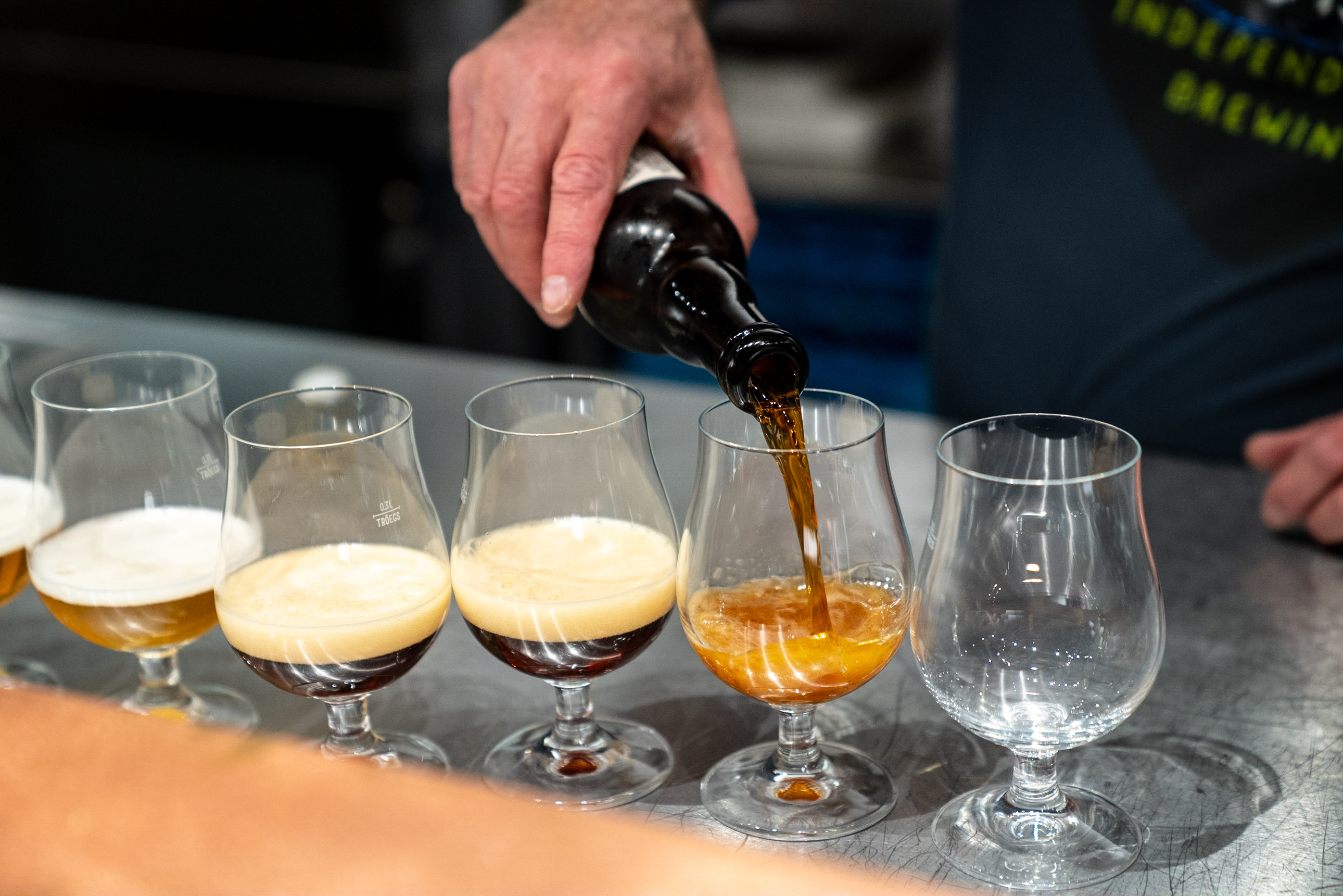 "Surething," I said, as he reached down into a backpack, bottles clanging against one another. "Here you go." He handed me a bottle sweating cold in the humid air, a red label adorned with a man's face with long white hair and a white beard, it read TRÖEGENATOR. I had never heard of it, but its robust boozy taste was agreeing quite nicely.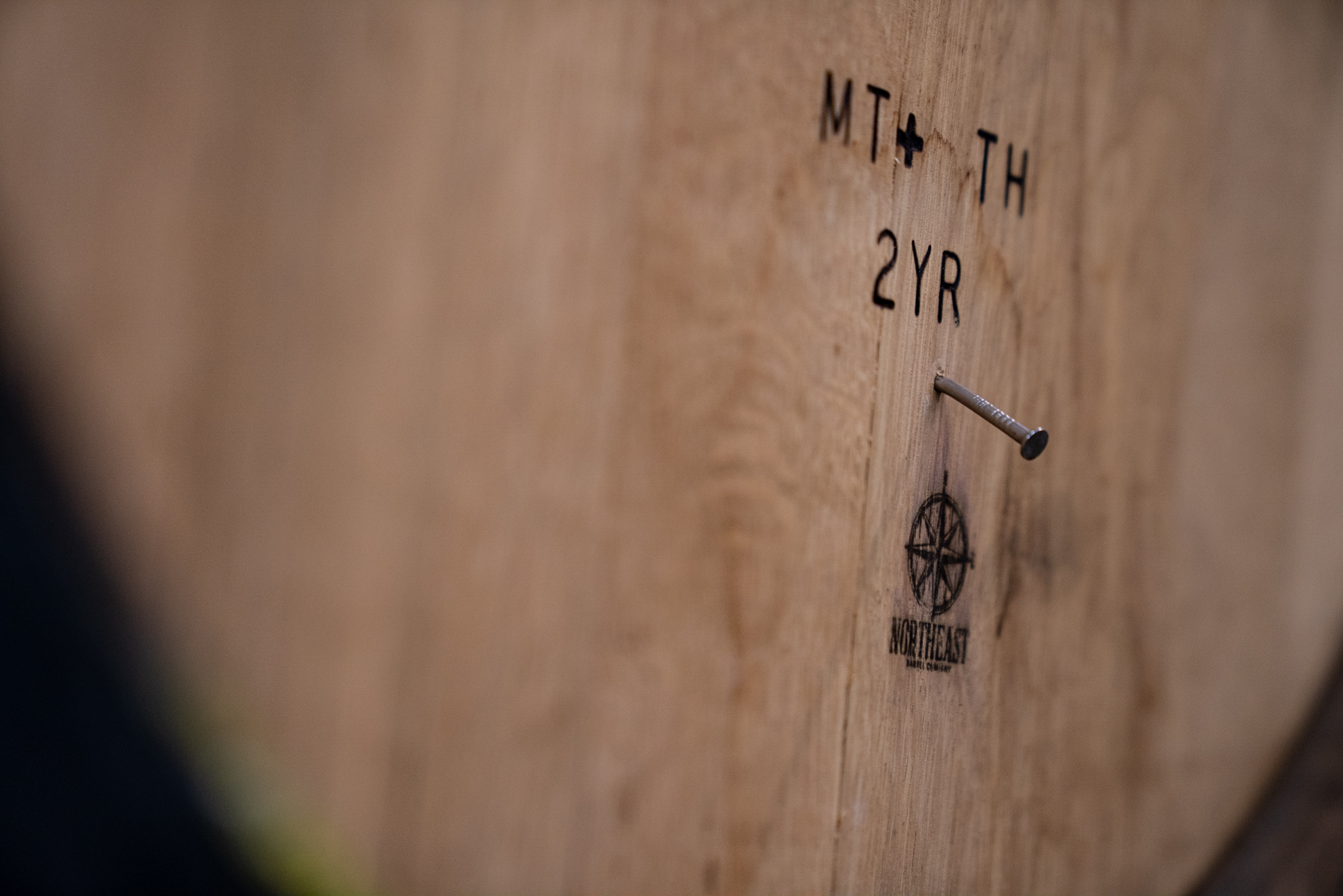 Over the next couple of years, I began my love affair with the bicycle, and in a way, I retraced my friend Darren's path only in reverse. Before joining us at the nursery, Darren had worked as a bicycle courier in Pittsburgh. Shortly after leaving the nursery, I too would try my luck at the courier game. It was at the home base for the courier company that I worked for, where I would become very familiar with Dirt Rag Magazine. Amongst the broken bike parts and van seats being used for couches, there were stacks of Dirt Rag back issues. As we waited for calls to get the day started, I would thumb through them. Reading the regulars, "Old Coot," "What's Up Wit Dat," and more, I learned about mountain biking's beginnings and stranger attributes. As I would reach the back of each issue, I would see the white-haired bearded man that I had met on the beer bottle years prior, TRÖEGENATOR.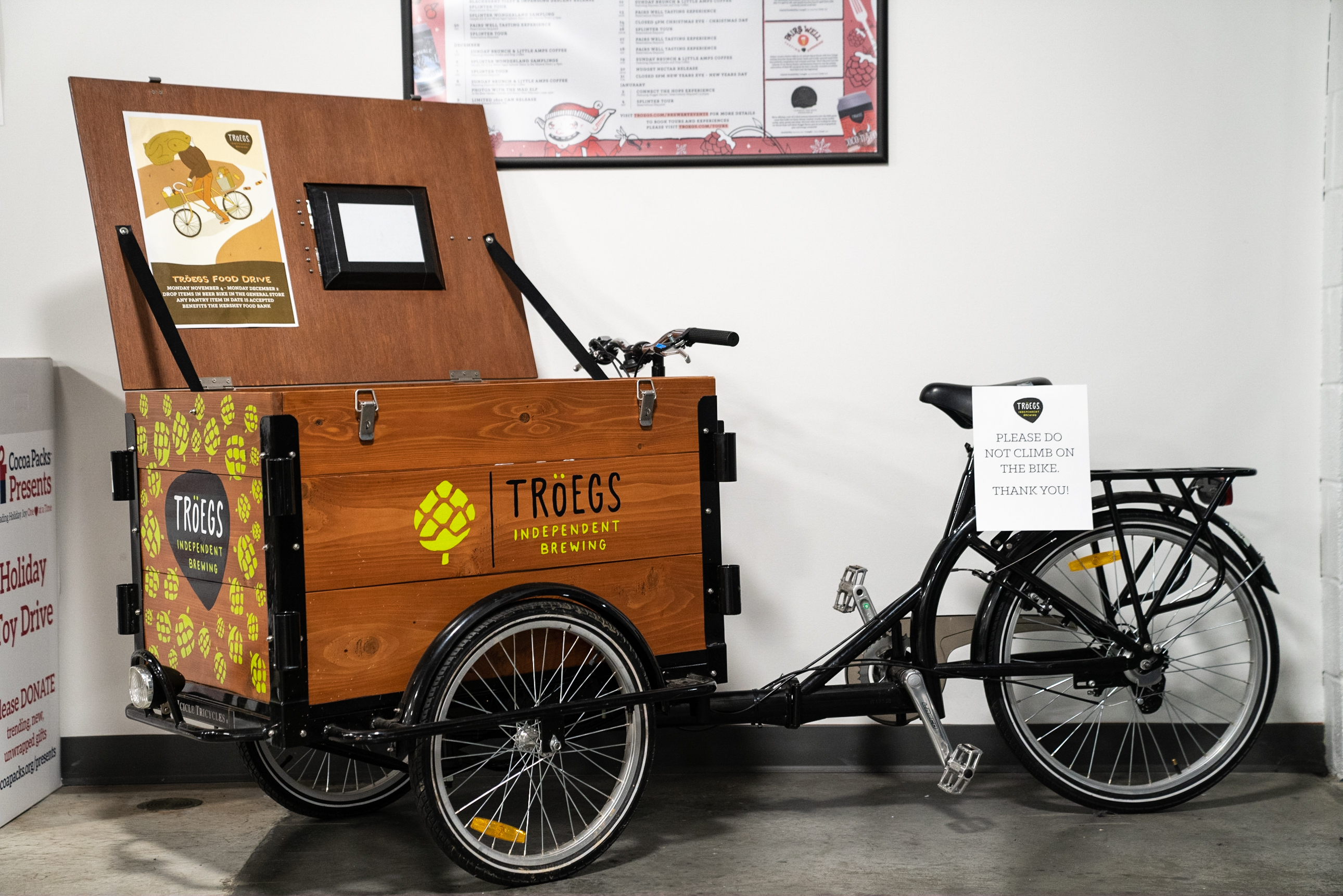 Since those formidable years, I have always associated Tröegs Brewing with Dirt Rag and decided it was time to pay the people at Tröegs a visit in Hershey, PA.
Tröegs resides in the heart of chocolate town, Hershey, PA. The building that houses the brewery and every other building in town seemed to be owned by the candy giants. The story of Tröegs, however, begins with the brothers Trogner in Colorado and Philadelphia respectfully. Both Chris and John became obsessed with the art of brewing beer and began honing their craft while in college. Brother John took a job with Oasis Brewpub in Boulder, CO and Chris would head to Europe to attend brewing school.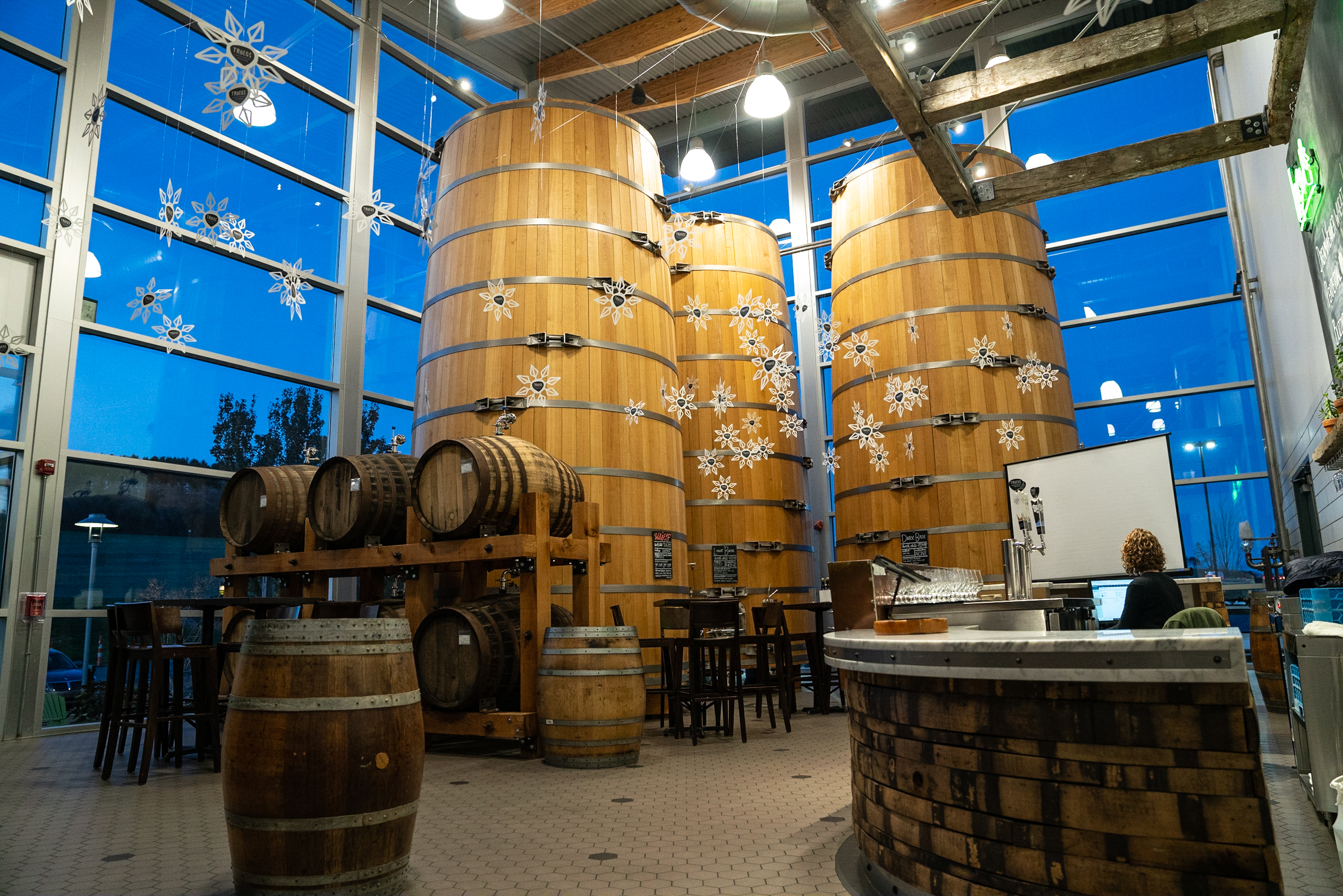 It wasn't too long before the brothers combined their knowledge and assembled a business plan and a beer menu and opened Tröegs Independent Brewing in South Harrisburg, PA. Through the late '90s and into the early 2000s, Tröegs made a name for themselves amongst the growing wave of second-generation craft beer makers. The popularity of the beers continued to rise, and in 2010 the business expanded to its new home in Hershey, PA. Tröegs now employs over 175 people and continue to push the creativity of the brewing process with their Scratch Series Beers. Hundreds, if not thousands of oak barrels, store specialty beers around the Tröegs Brewing complex.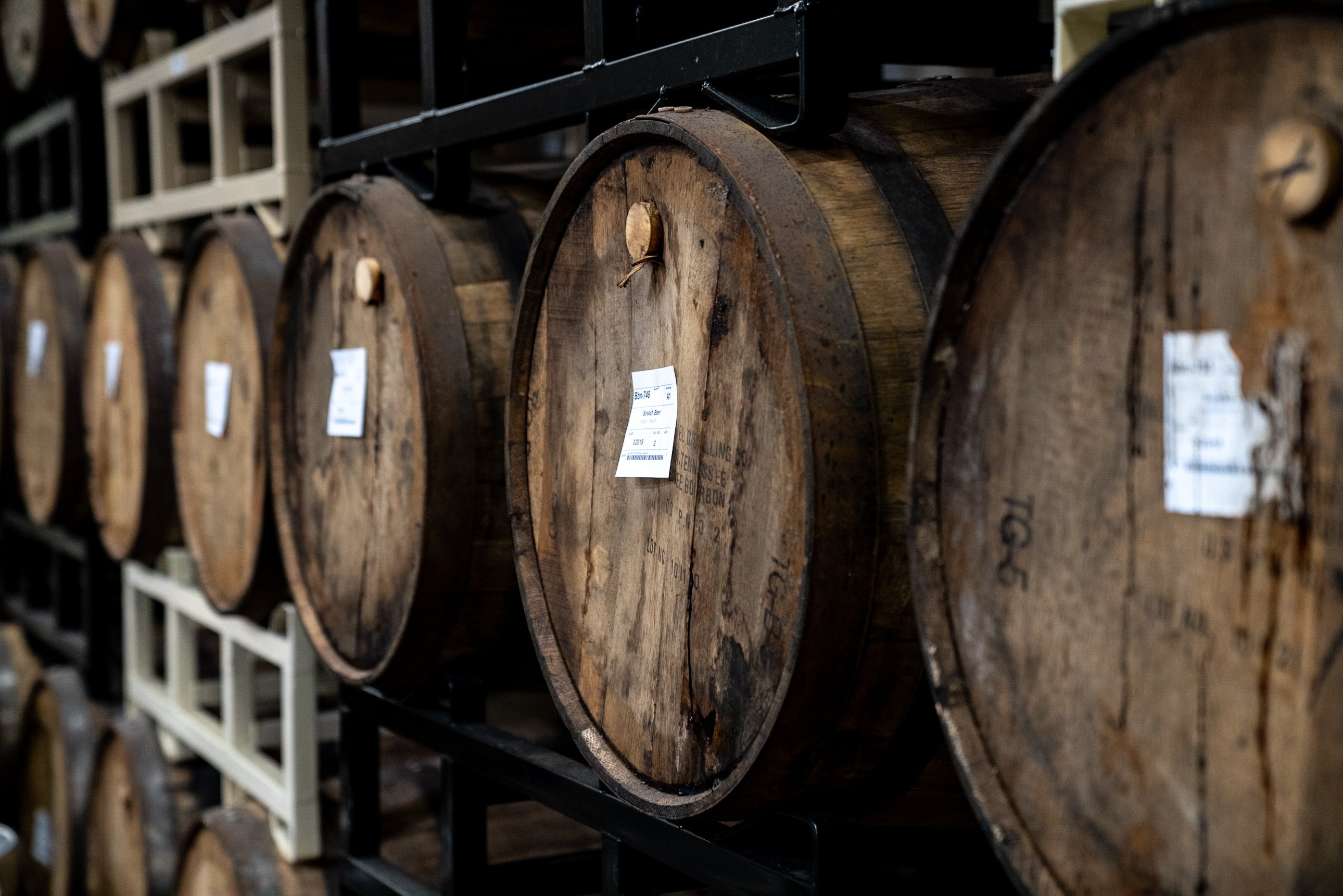 Just down the street from the brewery is the Hershey Medical Center trails put in by SAMBA. A healthy offering of singletrack within the city of Hershey, setting up the perfect opportunity for some post-ride beverages at Tröegs. Just a slight drive to the east of Hershey, you will find the trails of Mt. Gretna. Long-time Tröegs brewer and mountain biker Tim Mayhew offered to give us a tour of Mt. Gretna the day after our visit, but yours truly fell victim to some awful illness and was trapped in a hotel bed with a fever. Fear not I will return to Hershey for a makeup date with Tim and the trails.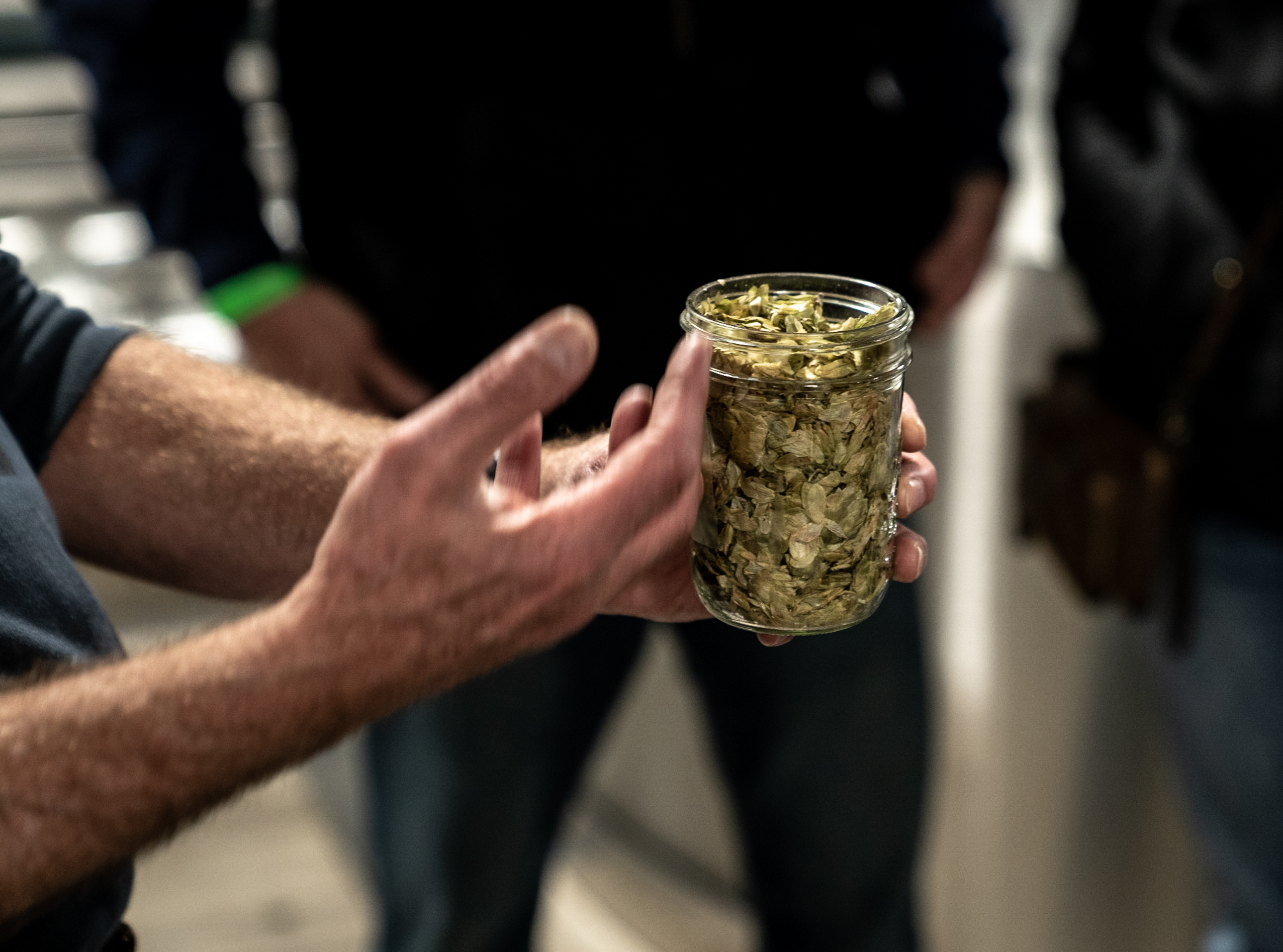 Besides being a brewer and a rider, Mayhew has attended our last 7 Dirt Fest PA events, and he has likely poured you a nice frosty Tröegs during one of the many happy hour events. Tröegs has not only shown support to Dirt Rag throughout the years but to the cycling community at large. Each summer Tröegs holds their own 'Bike and Beer' event celebrating life on two wheels in both Hershey and in their original home of Harrisburg.
If you are ever in Hershey, PA, and you find yourself desiring a well-made beer, swing through Tröegs, take the tour, taste some beers and talk with some great people.