Passing Through: Windham, New York
Originally posted on December 20, 2019 at 0:44 am
Settlers first moved into the northeastern reaches of New York's Catskill Mountains in the 1780s, and the town of Windham was formed along the banks of the Batavia Kill in 1798. Tanneries, sawmills and gristmills eventually sprouted along the watercourse. By 1851, the original expanse of Windham was divided to create six additional towns: Ashland, Halcott, Hunter, Jewett, Lexington and Prattsville. Windham's current population of 1,703 reads small on paper, but what the diminutive domicile lacks in bulk it makes up for in hospitality, amenities and outdoor recreation. 
RIDE
Windham's Elm Ridge Trail System offers a well-maintained trail network, much of it purpose-built singletrack. The Windham Area Recreation Foundation website (windhamarf.org) has a trail map PDF, and the MTB Project app covers the Elm Ridge trails. Navigation is additionally aided by on-trail signage and blazings.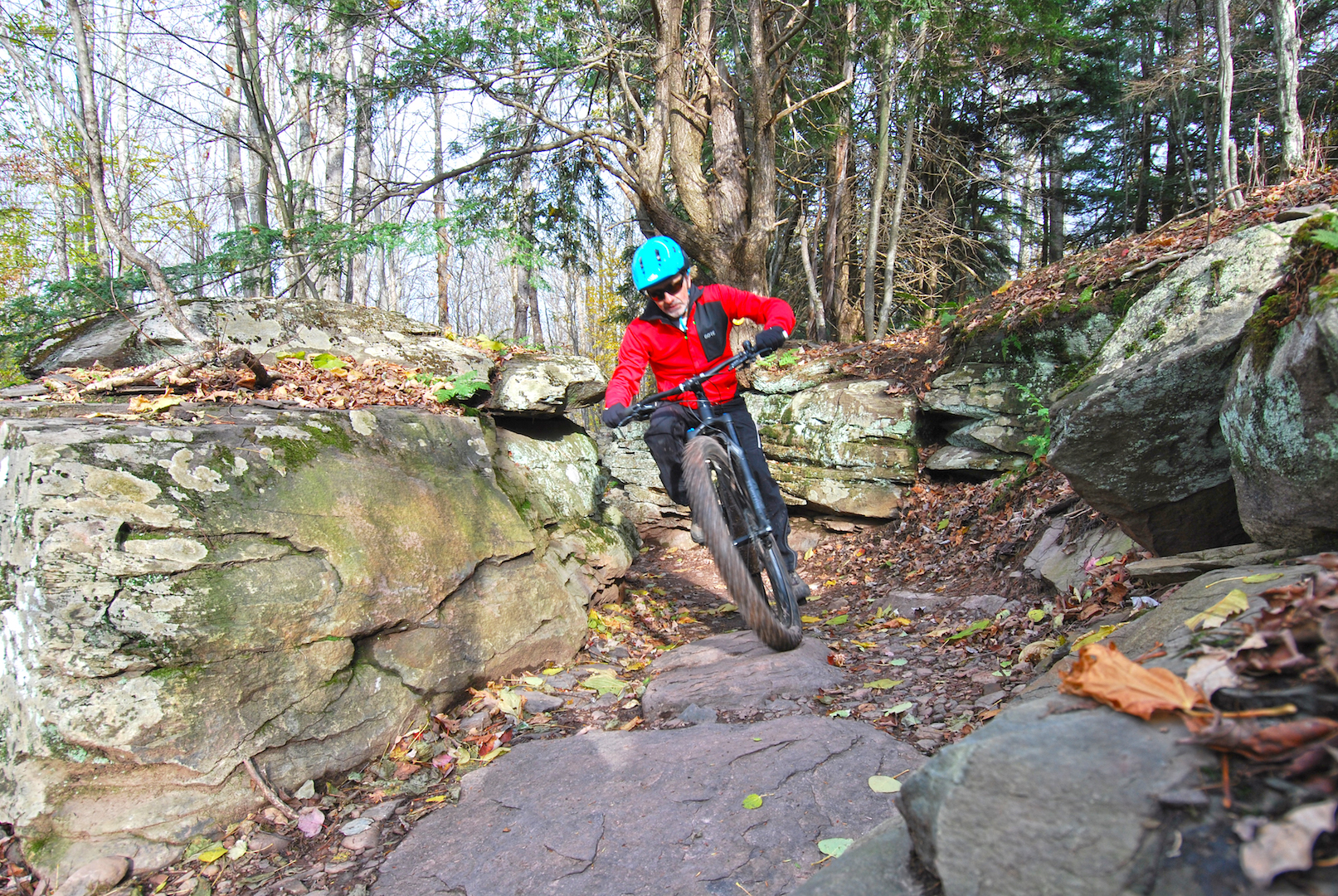 From downtown Windham, head east on State Route 23 (the main drag) for about 2.5 miles to the trailhead parking lot on the north side of the road. Hit the 2-mile Warm-Up Loop and then pedal across Route 23 to the Fun Loops that traverse the base of Elm Ridge. You can milk the Fun Loops and have a blast for an hour-plus.
For the full-meal deal, point your front wheel up Trail 6 to connect to Levitate Trail and tackle the 600-foot climb onto Elm Ridge. The ridge-top trail network features plenty of rocks and roots to keep you on your toes. For a change of pace, hit Berm-Out, a 2.5-mile downhill fling featuring berms, jumps and bridge features. Take the parallel Uphill Trail to regain the ridge. The abundance of interconnections makes it possible to bail out at any point — just take Run Noot to Levitate back down. Be sure to hit Goldmine on the way back to your car; it features flowy hardpack that winds through some magnificent rock passes.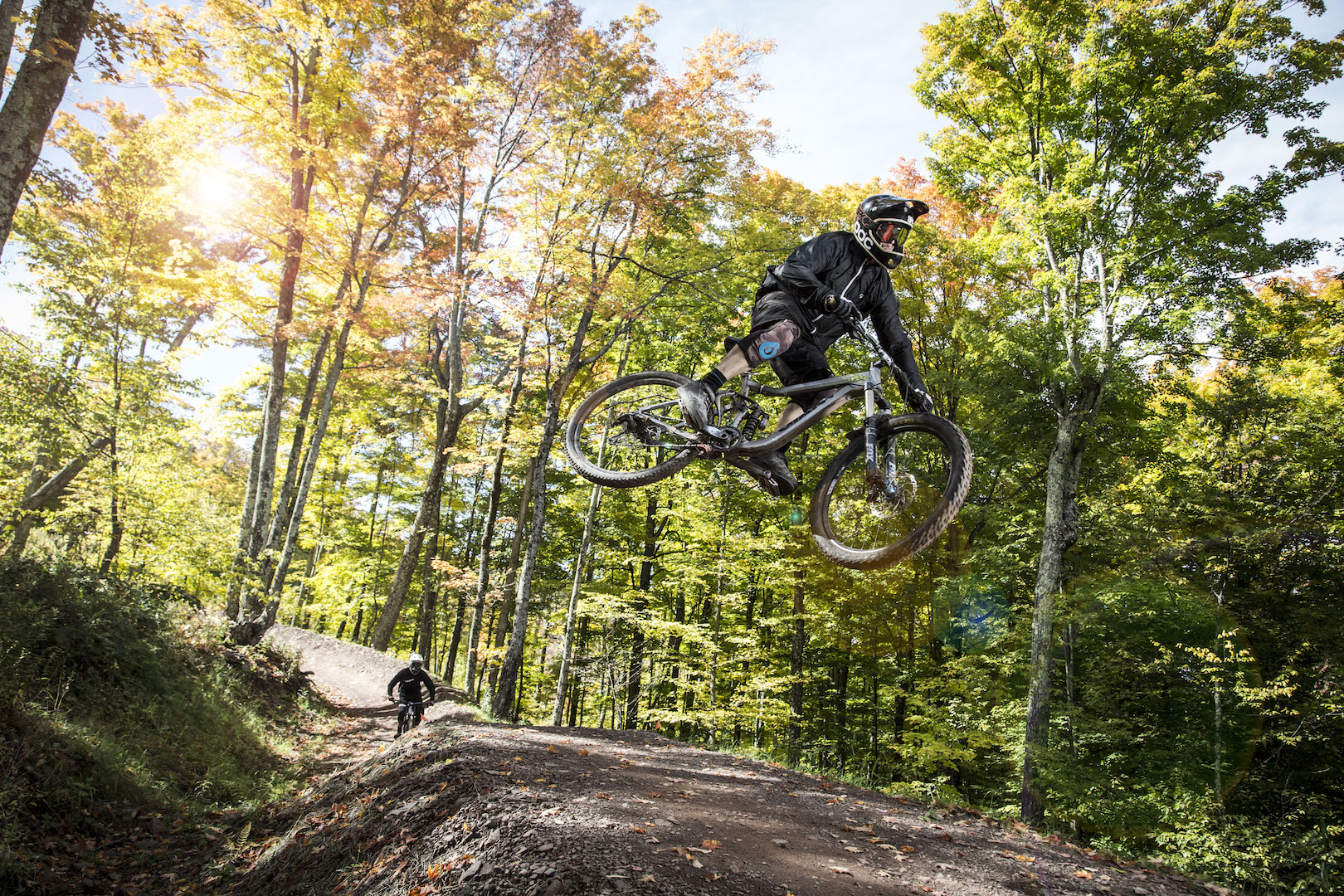 Full-face fanatics can find their favorite flavor on the lift-assisted trails at Windham Mountain Resort's pay-to-play bike park. The resort has hosted UCI World Cup events, and its pro downhill course is double-diamond difficult. The Citizens Downhill course is chock full of natural obstacles designed to challenge expert-level riders. Kaaterskill Cruise is a green singletrack that provides a cross-country experience. The Wilderness Roll is a jump trail featuring tabletops, rollers, switchbacks and serious berms. There's also the de rigueur skills park to hone your chops and keep the groms occupied.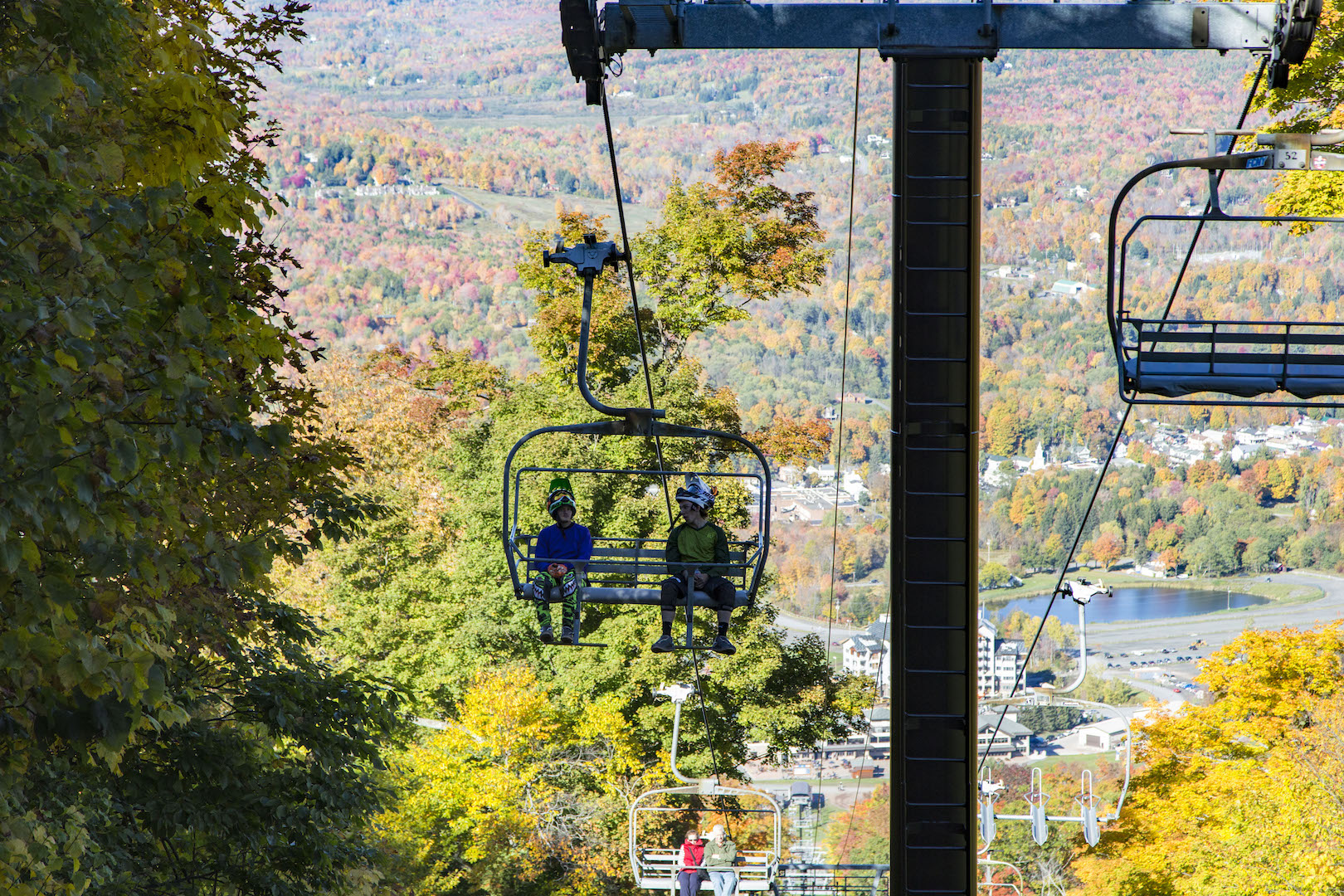 BIKE SHOP 
Windham Mountain Outfitters is the area's go-to bike shop for sales, service and rentals. The shop has saved my bacon more than once with mechanical service and inside information on the local scene. They're good people who are involved in the community. Look for the red-roofed building on the corner of State Route 296 and County Road 12. 
EAT AND DRINK 
Find caffeination salvation at Higher Grounds, located next door to Windham Mountain Outfitters. Todaro's Salumeria on Windham's main drag is an old-school Italian grocery and deli that's like stepping back in time: handmade sandwiches, fresh-baked goods, a million types of olives, basic provisions and a frosty San Pellegrino to quench your post-ride thirst. The Windham Local public house serves food sourced from area farms and slings a selection of locally made beers in addition to coffee and espresso beverages. You can also grab good grub at Windham Diner, or try Chicken Run family restaurant, where live music can be found most weekend nights. For a gastronomical night out, bop into Bistro Brie & Bordeaux for classic French bistro fare, or roll into Mill Rock, where they sling wood-fired pizza in addition to a full menu of upscale entrees. Pop a cork at Ze Windham Wine Bar or quaff a frothy beverage at the TapHouse and Grille.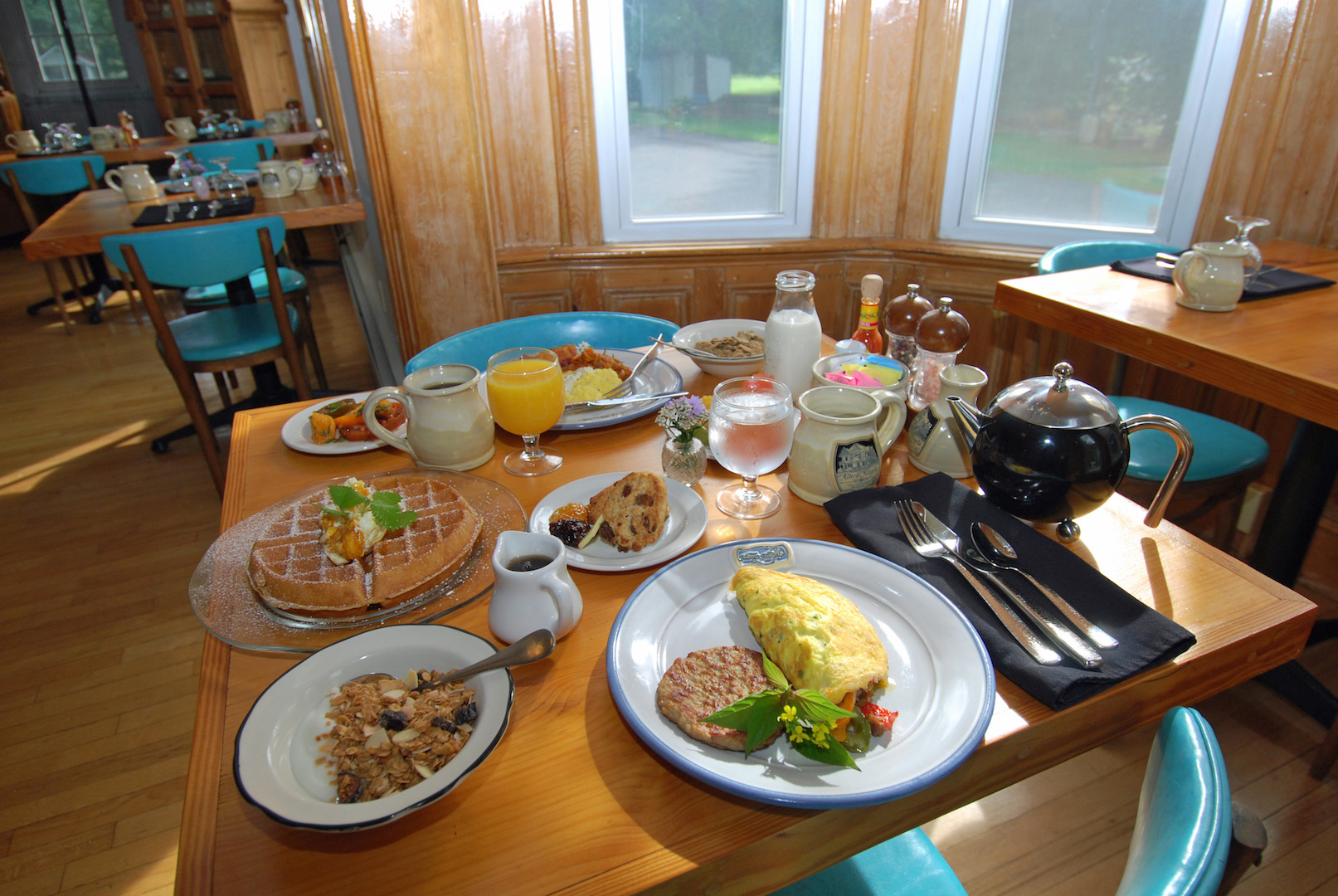 STAY
At the Albergo Allegria Inn bed-and-breakfast, the slogan says a mouthful: "Breakfast is our middle name." Rest assured that the staff will make your belly, and the rest of you, quite happy and comfy. The Scandinavian-flavored Eastwind Hotel & Bar offers unique A-frame glamping cabins in addition to stylish hotel rooms, a cocktail bar, and a sauna. Windham Mountain Resort rents condos if that's the way you like to roll. Check your favorite motel-shopping website for a plethora of other possibilities.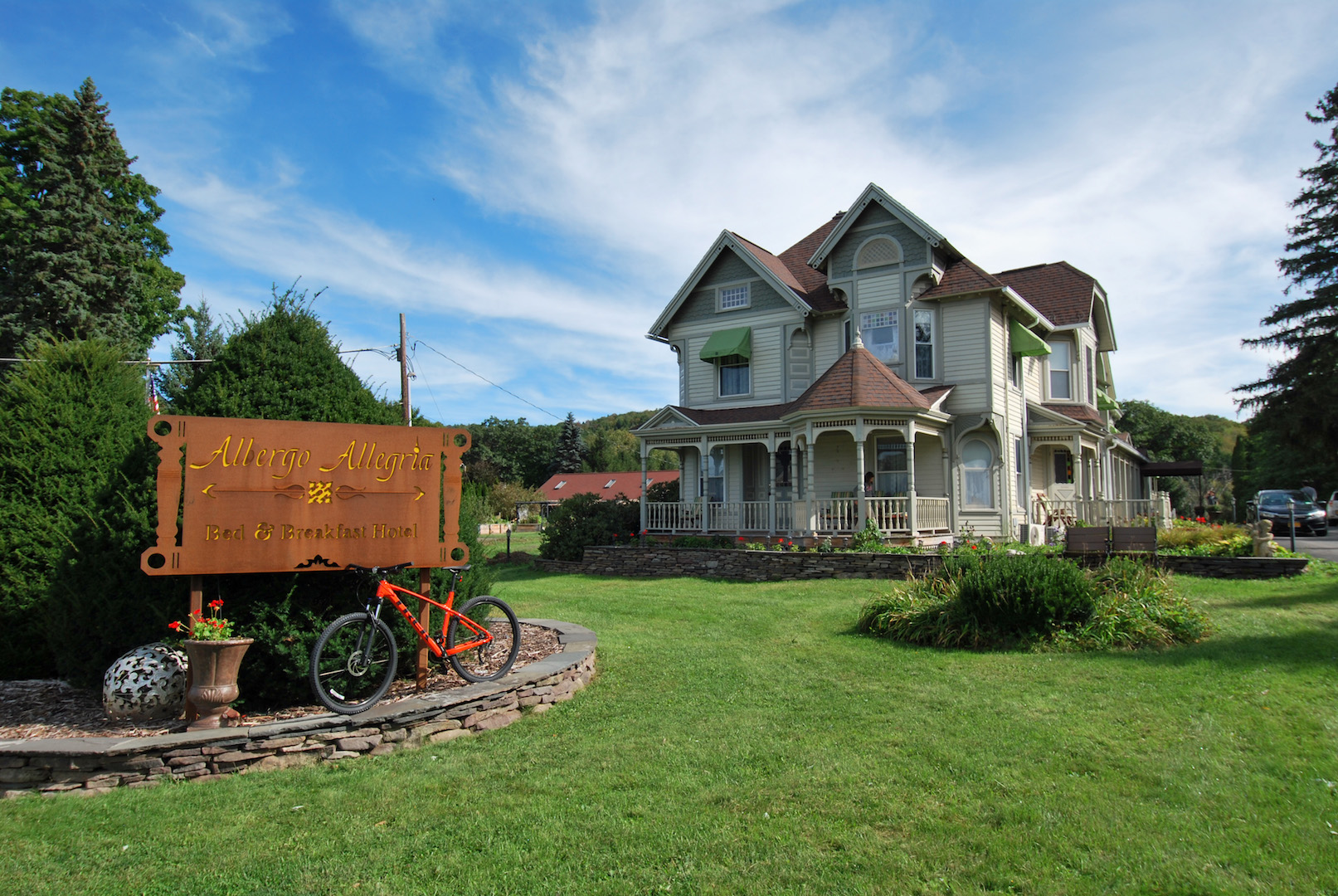 ---
---
Words by Karl Rosengarth, Photos by Kevin Kulesa and courtesy of Windham Mountian Resort and Eastwind Hotel and Bar