Jones Introduces the New Titanium Plus SWB Spaceframe, Diamond Frame and Truss Forks
Originally posted on December 17, 2019 at 10:00 am
Jones has made titanium versions of his Plus SWB Spaceframe and Diamond Frame as well as titanium Truss forks. Geometry on both frames will remain the same as their steel counterparts so if you have been waiting for that Spaceframe that will carry you through a post-apocalyptic landscape, fear not dear two-wheeled warriors your time has arrived.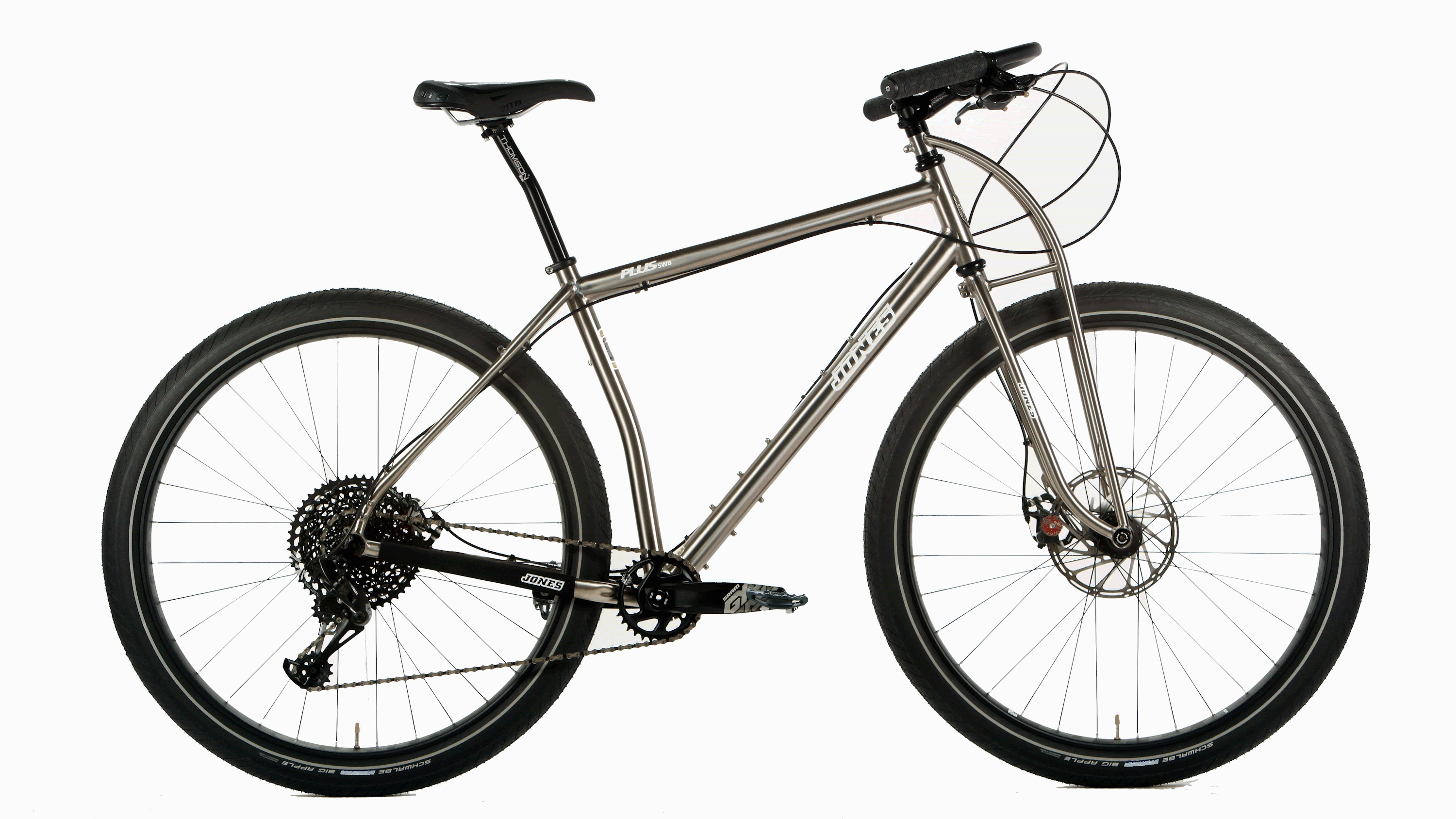 The Jones bike is a bike for riding fast, slow, the rough with the smooth; safely, aggressively, laid-back or raging; with a big load or stripped to the bare essentials; on road, dirt, mud, snow; in the mountains, on the flat lands, around town or across the county; around the world or your local loop; for getting rad or just getting away.
The Plus SWB frameset can be built into a bike that is great bike for dirt, road, mountains, gravel, city, touring, trekking, bikepacking, commuting, fitness and adventure!
Frame and fork are designed to work together – the much-celebrated Jones Geometry. It's a bike without mechanical suspension. It's a "rigid" bike that isn't. It is not designed to run with a suspension fork and it does not need one.
The eccentric bottom bracket (EBB) allows you to adjust chain tension for single speeds and gear hubs, or to change your bottom bracket height to suit your preference for differing terrain or wheel sizes.
The Diamond frame has more frame pack space and it weighs a little less than the Spaceframe version.
This frameset is all about function, be sure to check out all the intricate details over on Jones Bicycles!