Review: Canyon Neuron AL 7.0
Originally posted on December 16, 2019 at 0:09 am
Did you know you can place an order with Taco Bell using the restaurant chains' mobile app? Simply choose the items you desire via push-button selection, whether it's a Party Pack of tacos, or a six-pack of Burrito Supremes (hold the guac), select your local franchise, pay using the register built right into the app, and pick up your meal at a predetermined time. 
It is refreshing to not have any human interaction whatsoever. Mulling over the myriad carbohydrate, protein and vegetable combinations in the warmth and security of one's home, (with or without pants on) is preferable to the anxiety-inducing decision-making presented by standing gobsmacked in front of a multicolored array of knock-off Mexican menu options while a bored, judgy teenager behind the counter waits ever-so-patiently for you to make your selection. Oh no! Just walk in and grab all the crunchy Doritos™ flavor tacos your pancreas can handle without saying so much as a "howdy" to the counter jockey. No muss, no fuss.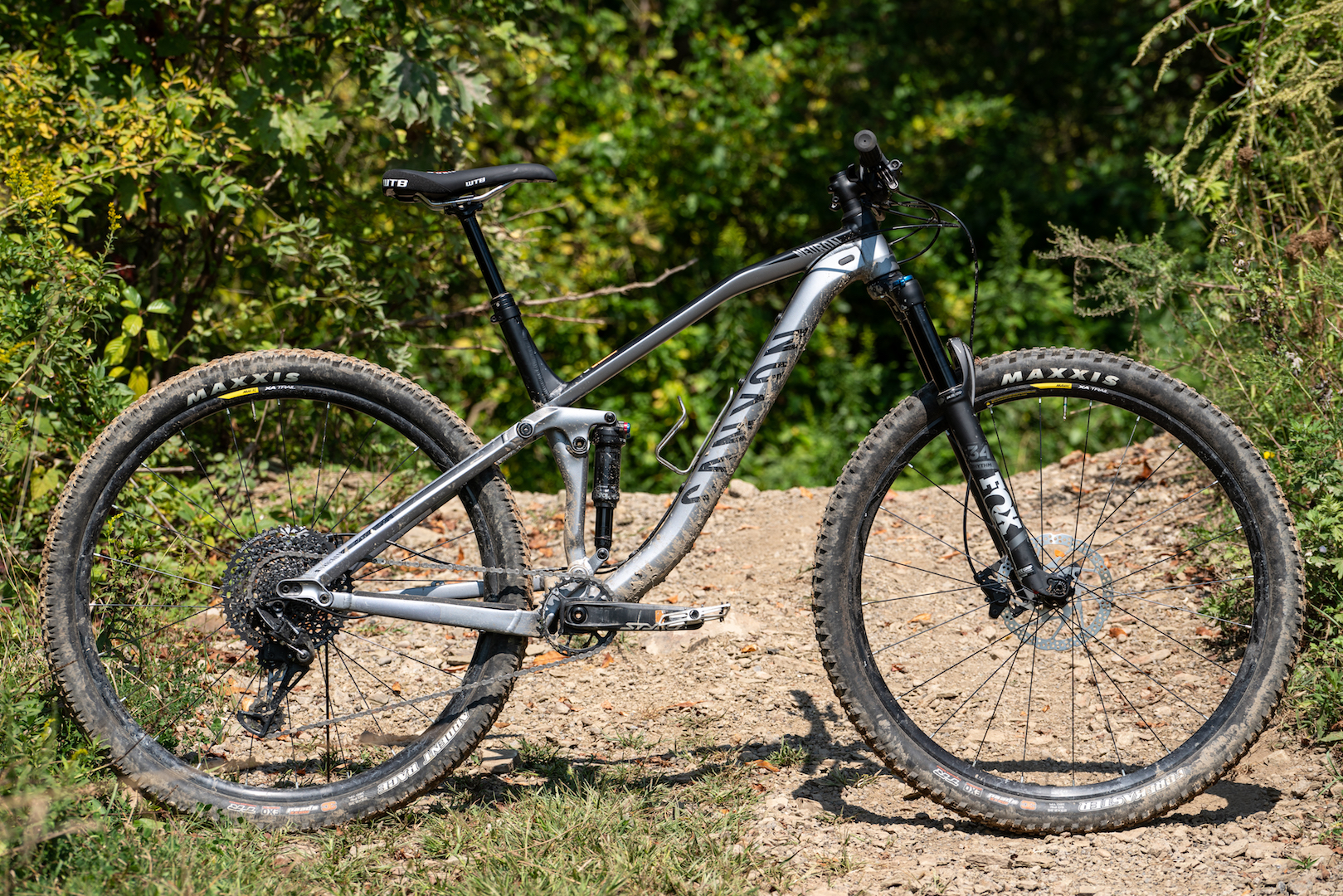 Lest you think this sort of expedited consumer interaction is relegated to the world of fast food, Canyon Bicycles's consumer-direct bicycle sales can have you out on the trail with just a few clicks of your mouse and a bit of currency exchange. 
Headquartered in Koblenz, Germany, with distribution in the U.S., Canyon Bicycles, and its award-winning corporate design, offer everything a modern rider could want, ready to order on its website. While the company doesn't yet have a mobile app for ordering (shame), the volume and variety of products on offer via the site is well thought-out and very well-appointed. 
The Bike
The Neuron AL 7.0 is Canyon's middle-of-the-road 130 mm trail bike, with a build spec that punches above its weight attached to an aluminum chassis. One of eight builds in the Neuron line, ranging from the upper-end Neuron CF 9.0 Unlimited at $7,000, to the more "budget-friendly" Neuron AL 6.0 starting at $1,999, the Neuron AL 7.0 has all the trappings of a modern trail bike at a somewhat reasonable price.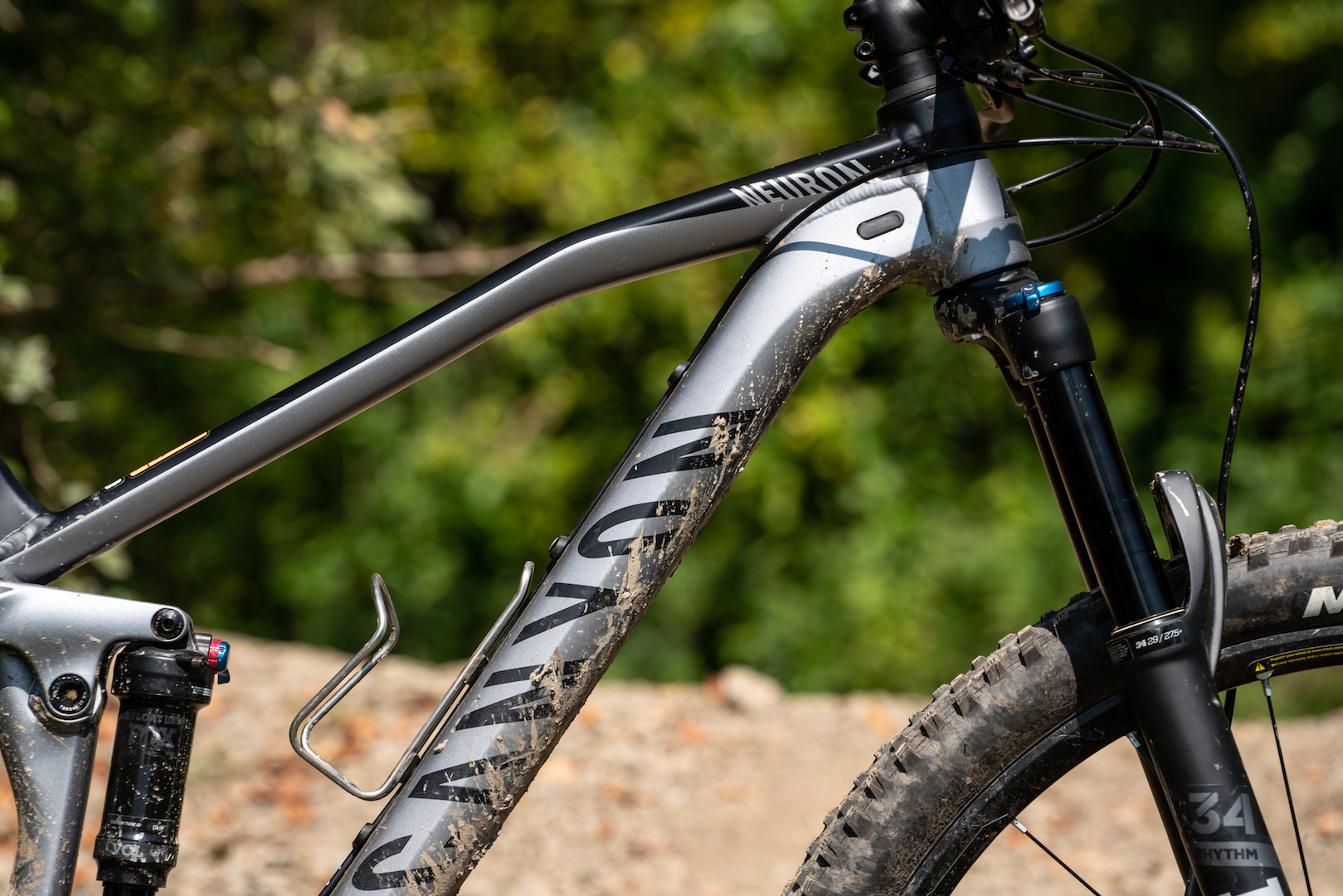 So what do you get for your hard-earned $2,500? Brace yourself for the parts list: a Fox Float 34 130 mm fork, Fox Float DPS shock, SRAM GX Eagle 12-speed drivetrain with Truvativ Stylo 6K DUB 30T crank, SRAM pressfit DUB BB, Mavic XA Aluminum 29 inch wheels (30 mm wide front, 25 mm wide rear), Maxxis Forekaster and Ardent Race tires (front and rear respectively), Iridium dropper post and Shimano MT400 brakes (which are a non-series, OEM item). All of this is mounted to the aluminum carcass of the Neuron AL 7.0, which has a four-bar linkage suspension design and a slack 67.5° headtube angle. The most remarkable and easily overlooked widget on this bike is the proprietary Quixel thru-axle lever, which is housed within the axle itself.
At a hair under 30 pounds, the Neuron AL 7.0 feels light enough to not have weight register as an impediment, and as a point of reference, is just 3 pounds heavier than the most expensive trim in the line, yet nearly $5,000 cheaper.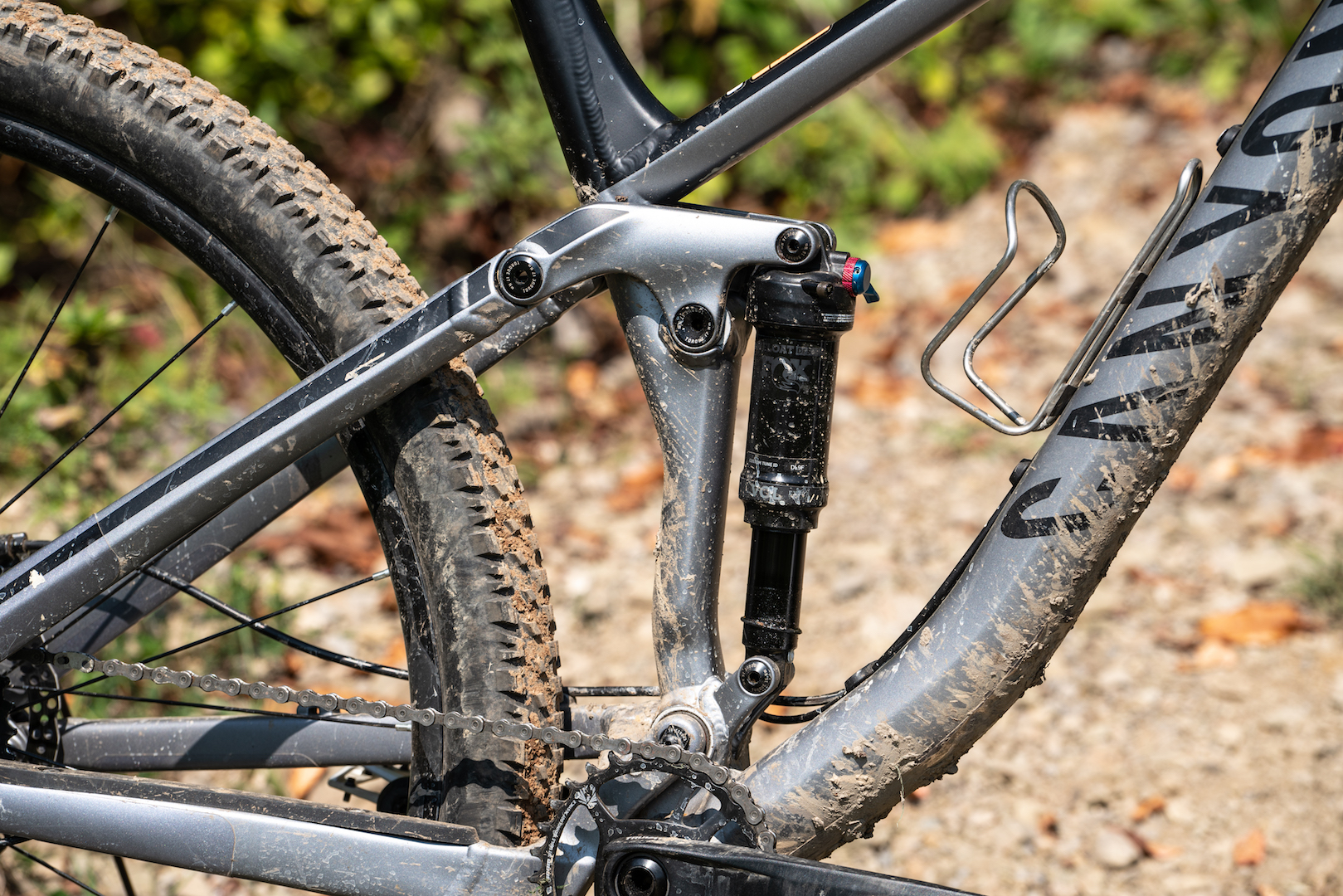 The overall shape and styling of the Neuron AL 7.0 reminds one of the Starship Enterprise, with its hull rising in an unbroken line from the rear dropout, cresting in a bold, obtuse-angled bridge. Before recognizing the familiar contours of the beloved Enterprise hidden within its DNA, I found the visual aesthetics of Neuron AL 7.0 a bit hard to penetrate, like Brutalist architecture, or the paintings of Gerhard Richter. Now, though, I can explore strange new worlds, seek out new life and new civilizations, and boldly go where no one has gone before aboard an interplanetary personal transport.
The Ride
Luck favors the bold aboard the Neuron AL 7.0, ascending and descending. For one who is normally content to sit and while away the time on any climb, easily enamored with the flora and fauna that is gliding (slowly) by, the AL 7.0 has a tendency to wander to and fro, which comes as little surprise given its slack front end. Similarly, technical transitions can be more challenging if one approaches the given lines with trepidation. The answer is, as mentioned previously, choosing to be bold, channeling one's inner Picard, and pushing the bike to do what it is good at.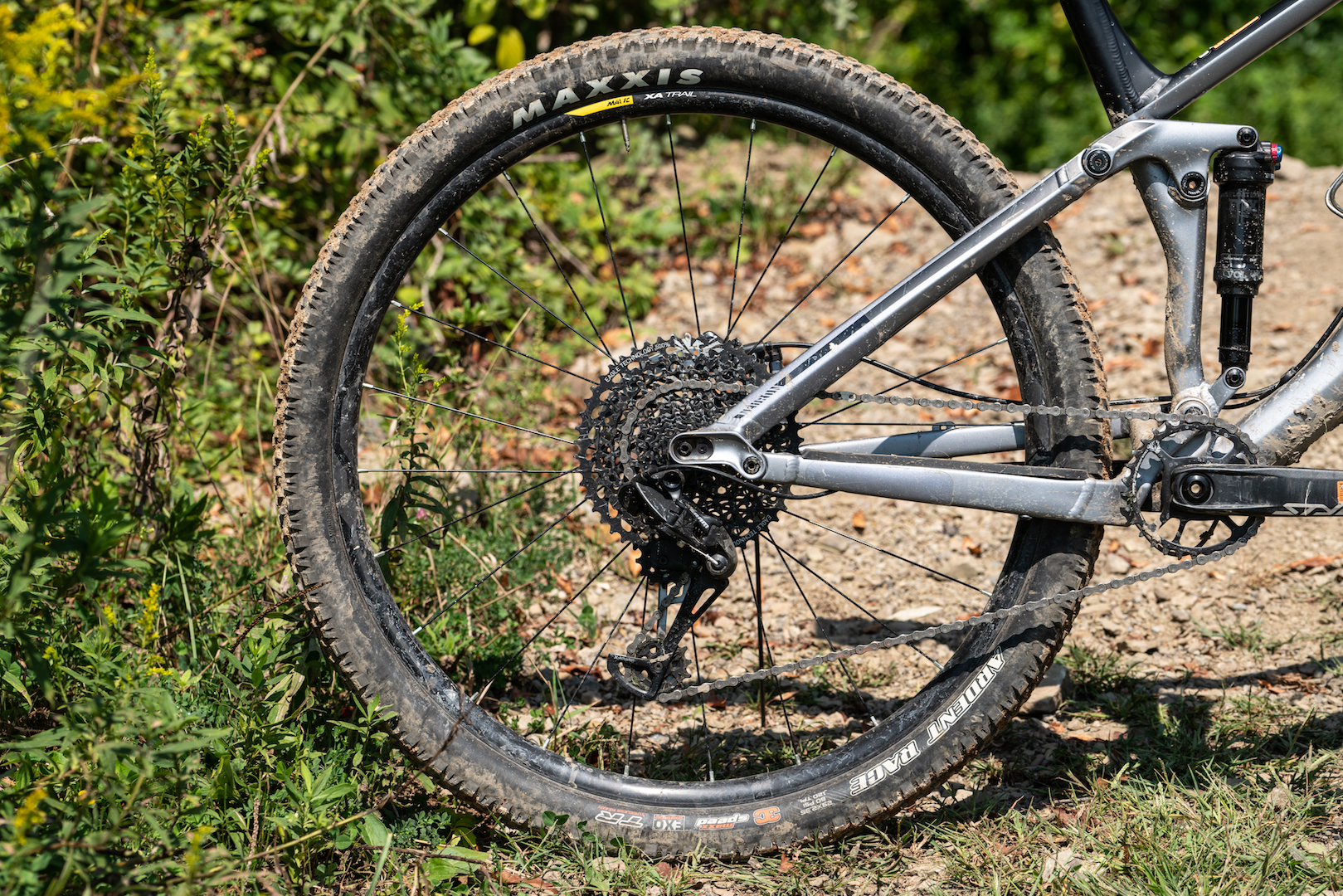 While climbing and pedaling, in general, is not an unpleasant experience, descending is where the Neuron AL 7.0 really comes into its own. Compressing the suspension into and out of corners, over obstacles and through the various chunky nonsense found littering the forested floors of our neck of the woods is just plain fun. The 67.5° head angle has a way of flattening out all but the steepest sections. The slightly asymmetrical 29-inch wheels/tires are robust and grabby enough to pound your way through [insert challenging trail descriptive here], yet roll well and maintain good speed through transitions. 
I did experience a bit of suspension bob when sitting and pedaling uphill with the suspension open and lost rear-wheel traction a few times while trying to stand and power through climbs. Neither of these things bothered me enough to consider what I might get at the scrap yard for the bike, and hardly ruined the ride(s). A quick flip of the switch on the front and rear suspension more or less remedy any problems therein, but in the rolling hills of western Pennsylvania, you often don't have time to make such adjustments before you're either descending or climbing again. So it goes.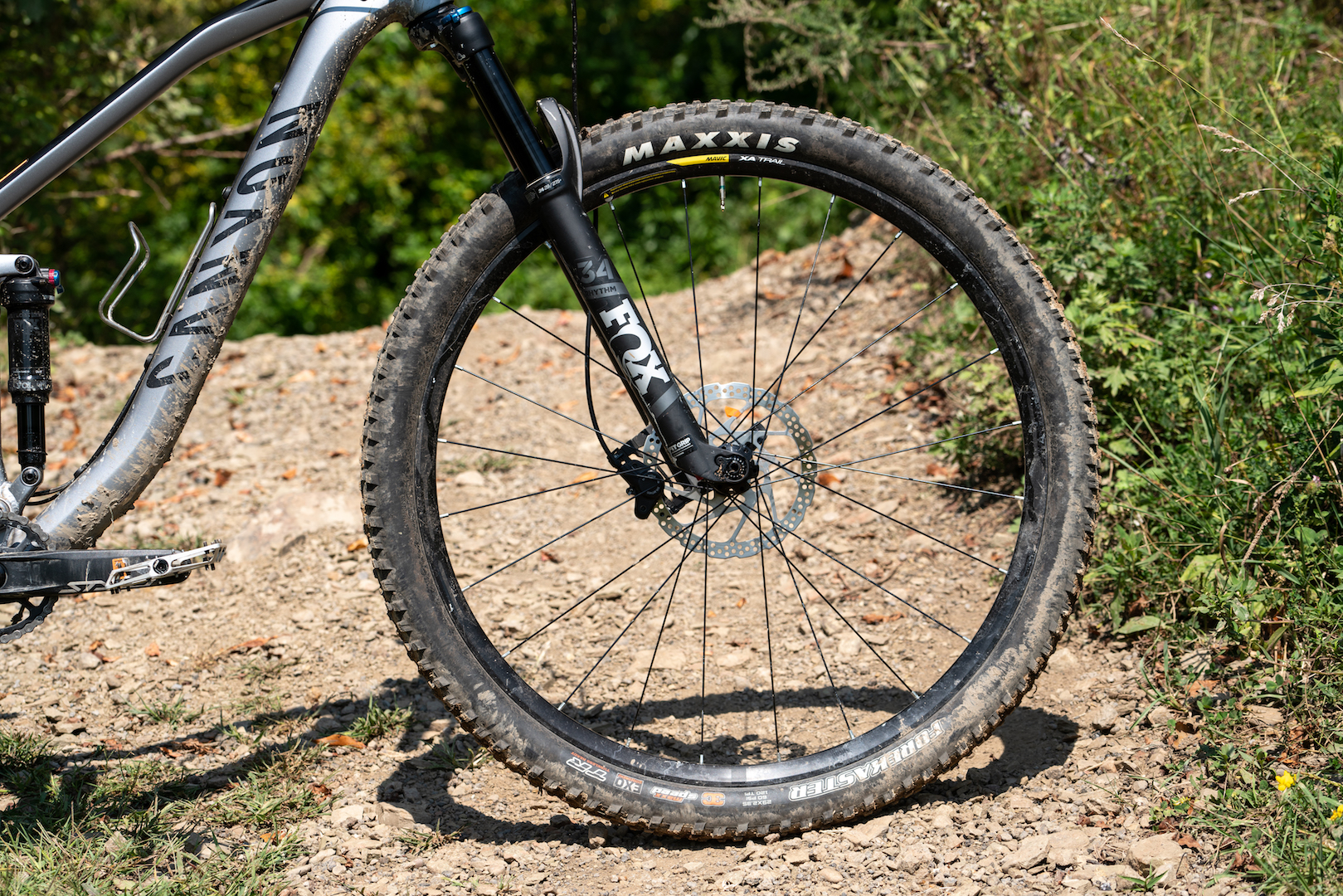 Conclusions
Much like the food at Taco Bell, I was all set to dislike the Canyon Neuron AL 7.0. From the company's consumer-direct business model to the modernist frame design, this wasn't a review bike (or a taco) I was going to enjoy. Until I did. 
Sure, Canyon is sidestepping bike shops, many of which are struggling small businesses, but consumers tend to like the low-stress ability to order shit online or from their phone. I have an Amazon Prime account, and while I feel somewhat dirty ordering products from that marketplace, I do enjoy the free shipping. I would still suggest that anyone who buys a Canyon, Neuron AL 7.0 or otherwise, take it to their local bike shop to make sure it's had a good once-over by a professional before taking to the trail.
What won me over, in the end, was the price. For less than $3,000 delivered to your door, you can have a great bike that bridges the gap between the starter model and taking out a second mortgage. Much like ordering up a Gordita Supreme, the initial outlay is repaid many times over.
Words by Stephen Haynes, Photography by Brett Rothmeyer
---
Canyon Neuron AL 7.0
Price: $2,499
Sizes: XS, S, M (tested), L, XL
Online: canyon.com 17.1"
Wheel size: 29×2.34
Head Tube: 67.5°
Weight: 29.5 lbs.
w/o pedals, specs based on size tested
---
Tester: Stephen Haynes
Height: 5'11"
Inseam: 30"
Weight:  210 lbs.
Bio: Dirt Rag's creative director Stephen Haynes may move slowly, but he gets a lot done. When he's not testing products, laying out pages or making illustrations for Dirt Rag, he's out plein air painting bucolic fields somewhere. He's also a father of two, a lover of comic books and consumer of vast amounts of black coffee. Check out more of Haynes' work at stephenhaynes.com or follow him on Instagram @stephen_haynes_art