Review: Saris MTR-1 Bike Rack
Originally posted on December 3, 2019 at 0:57 am
The MTR (Modular Tray Rack) 1-Bike Rack from Saris is a slightly different take on the traditional platform rack. While offering the same or similar benefits of its competitors, the MTR 1 is trying to differentiate itself with the addition of being able to nest the trays, by way of pivoting the trays themselves 90° when not in use, thus creating an in-line appearance from the hitch up.
There is a lot to like about the MTR 1. It's built from aluminum and steel by cyclists in Wisconsin, it'll fit 1 ¼ and 2-inch receivers, it has an integrated lock system, the arms that secure your ride can accept tires up to 5 inches wide and the whole thing is easy to use once set up for a particular bike. You can also purchase additional "add-on" racks (I'll get to these in a minute) to carry up to three bikes total.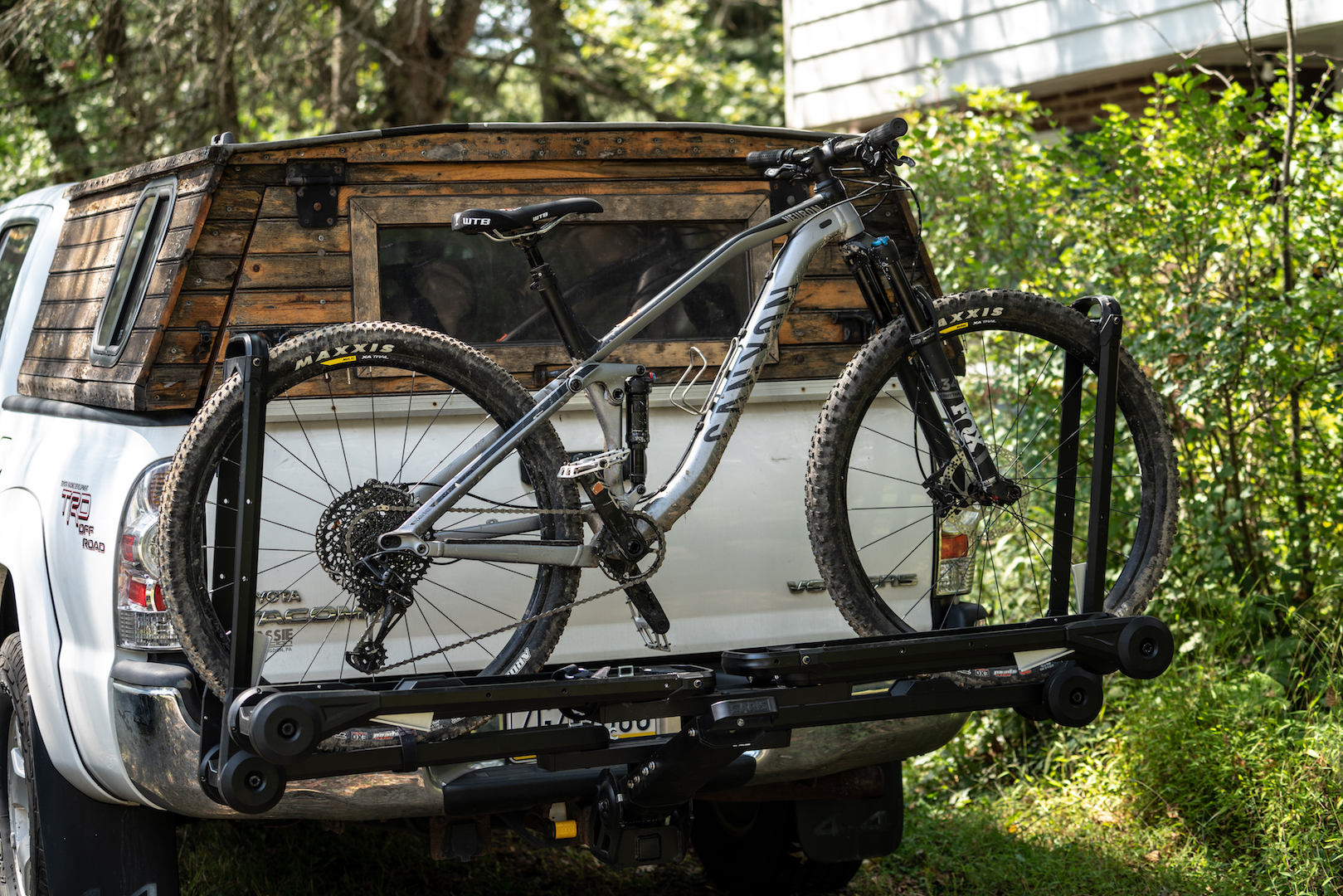 Contact points on the arms can be adjusted to fit most any size wheel by using a hex wrench cleverly housed in the base of the rack. Likewise, the wheel stop in the base of the tray can be adjusted to better fit your bike. The hitch itself is attached to the receiver by way of a bolt (included), which has a bottle opener on one end and can be locked with a provided lock on the other. 
While the MTR 1 does everything you'd like it to do with regards to it carrying bikes, it's not quite perfect. First, at 35 pounds, it's relatively heavy for a single bike rack. It's also relatively expensive at $500. The included hex wrench (mentioned above) is great, but the plastic widget that holds it to the rack has fallen off enough times for me to throw the wrench in the back of my truck. Also, having to manually adjust the height of the tire contacts to accept a different wheel size can be a last-minute speedbump when you're trying to get underway.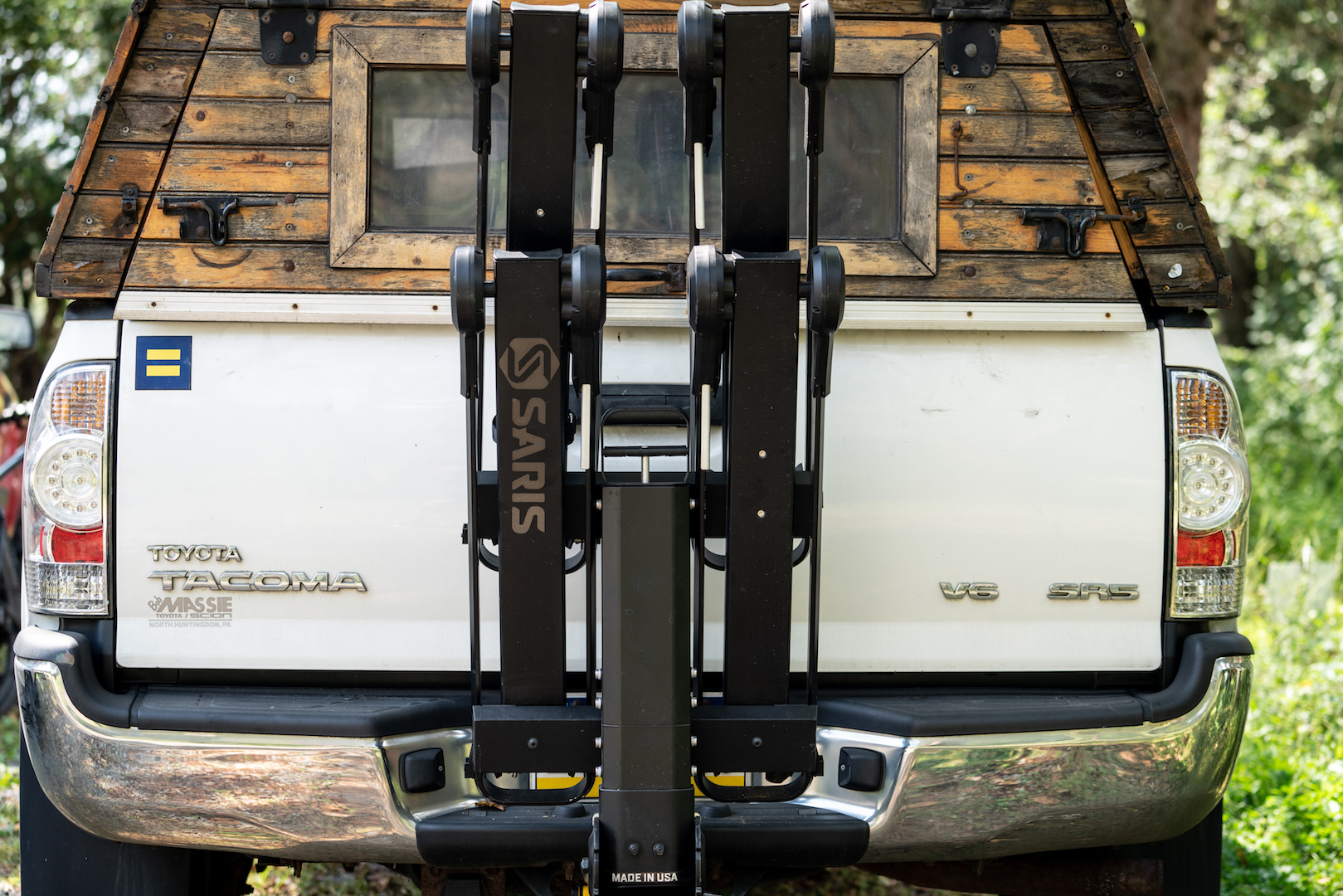 Still, the Saris MTR 1-Bike rack works well, and I feel like all of its component parts are robust enough to stand up to any wear and tear I, or the elements, might inflict on it. It also comes with a lifetime warranty against factory defects or breakage due to normal use (North America only). You can also purchase add-on trays (up to two additional) to carry up to three bikes total. 
MTR 1-Bike Add-On 
The Saris MTR 1-Bike Add-On is just what it says it is, an additional tray rack that you can attach to a preexisting MTR 1-Bike rack, so you can enjoy your rides with a friend. Or enemy, I suppose. If that's like, you're thing.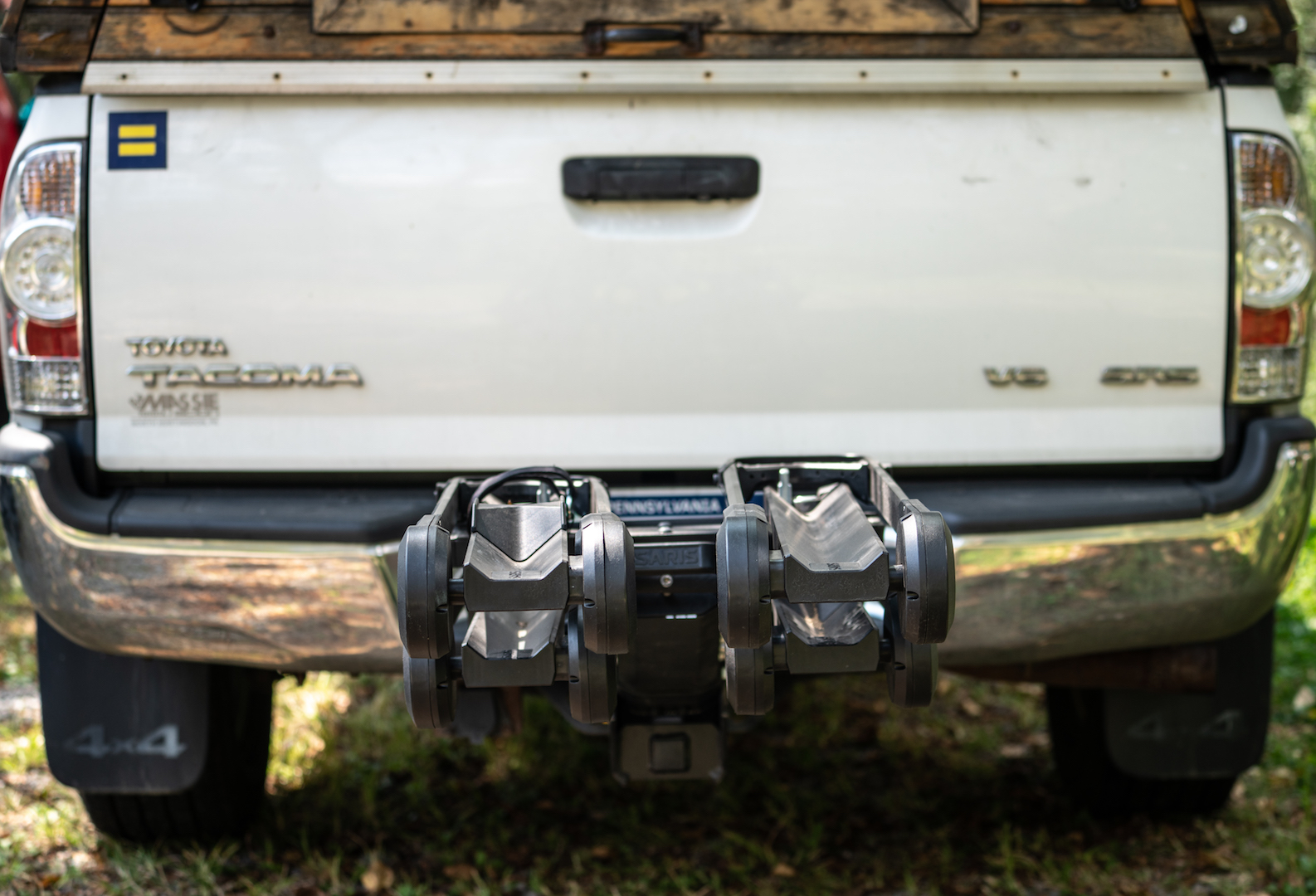 The Add-On comes with everything you need to glom it onto the existing rack, and while I was able to successfully install the thing, it wasn't without its hiccups. There are enough moving parts contained in the kit that you'll want to thoroughly read and understand the steps before jumping in like some intrepid product tester (ahem …).
Once installed, the MTR 1-Bike Add-On acts like it was there all along, giving a lift to any bike that needs it. It is, however, an addition 30 pounds. Added onto an already robust 35-pound single rack. Something to consider if you plan to install and remove the thing often.
One fascinating thing that occurs with two trays on the rack is they don't lie flat when in use, rather they cooperate at an angle, much like stadium seating, lending better clearance when backing up and also allowing for better negotiation with bar-end to saddle clearance.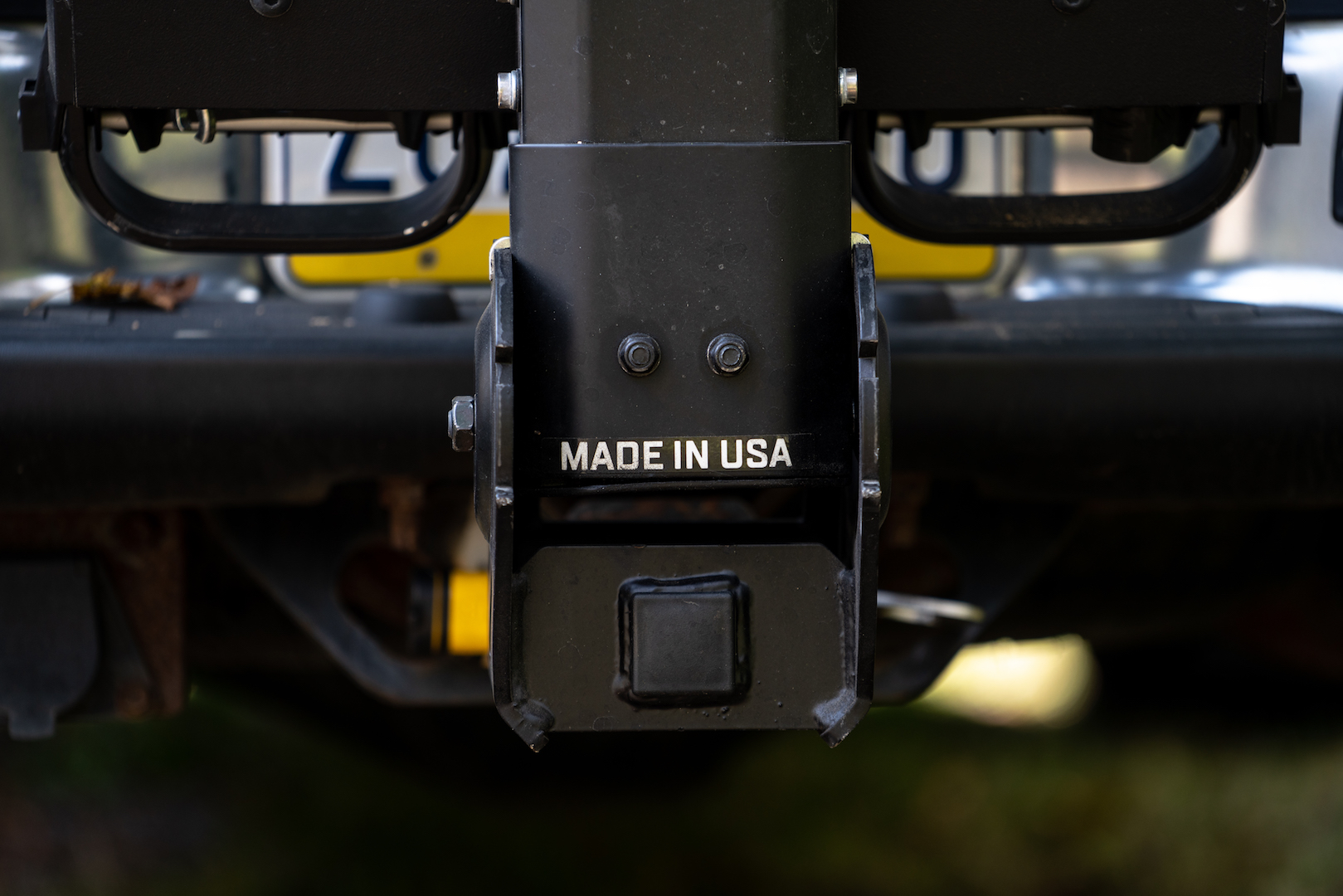 If you already have a Saris MTR 1-Bike or 2-Bike rack and are looking to add to the family, this is a relatively easy way to make the expansion happen. If you're in the market for a new rack and want to carry two bikes instead of one, Saris also offers the MTR in a 2-bike configuration, no extra assembly required. As with the rack itself, the Add-On comes with a lifetime warranty. 
---
Saris MTR-1 Bike Rack $499
MTR 1-Bike Add-On – $349
Online: saris.com
---
Words by Stephen Haynes
Photos by Brett Rothmeyer