Review: Big Agnes Camp Out
Originally posted on November 27, 2019 at 0:08 am by Stephen Haynes
Adventure comes in as many shapes and sizes as the intrepid folks who pursue them. While the resulting pursuits may differ in the extreme, the one constant is the need to sleep outside at some point. Big Agnes sent over a few choice items for us to put to use while endeavoring to find our own adventures. bigagnes.com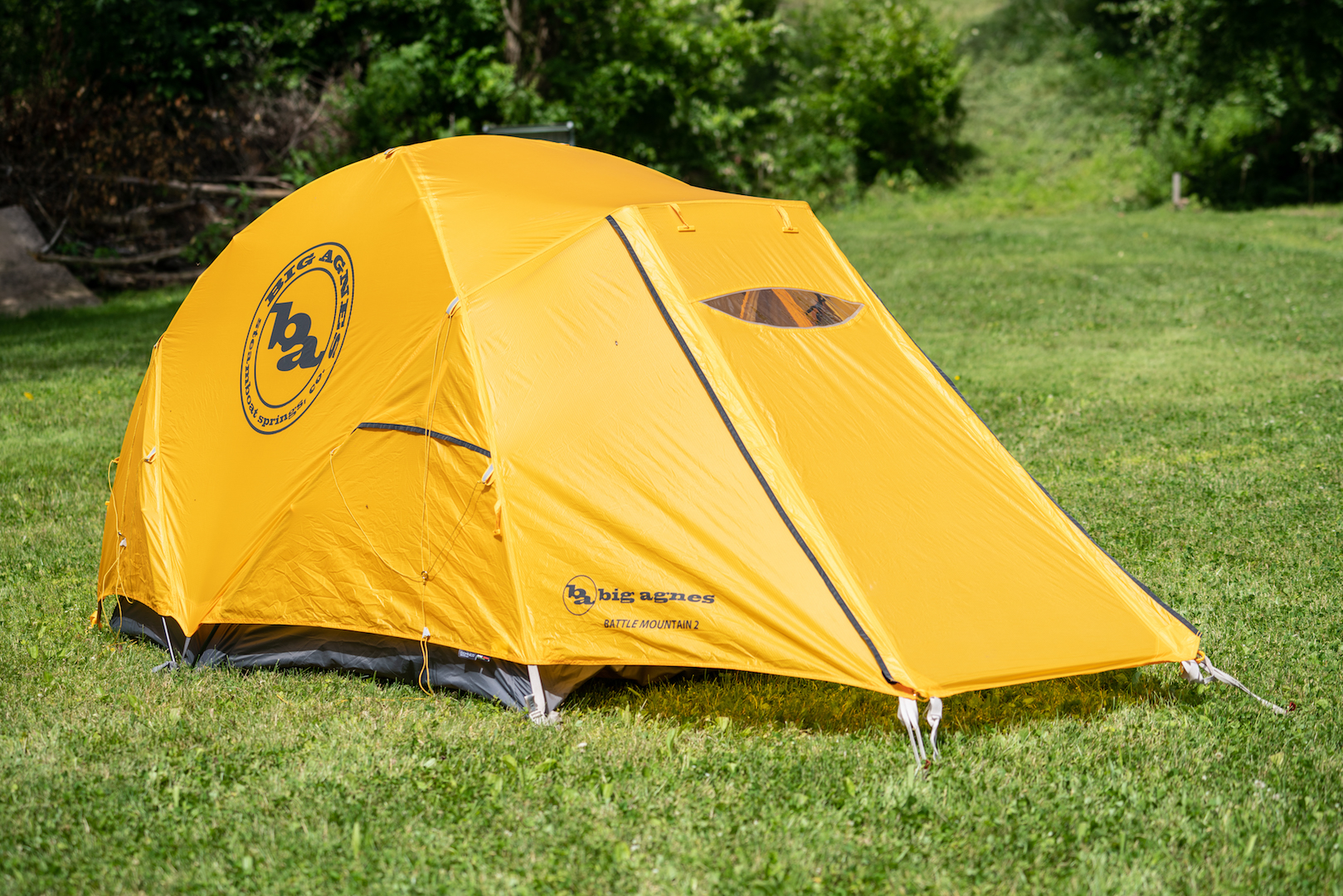 Battle Mountain 2 Person Tent – $700
The Battle Mountain 2-person tent was built for staying alive while clinging to the side of a windswept, snow-covered Himalayan landscape. This four-season tent was developed using input from Big Agnes ambassador Chhiring Dorje, a Sherpa who has summited Everest 16 times and even had a hand in suggesting the golden color of the Battle Mountain, which honors the golden skin of Miyo Losangma, the Tibetan Buddhism goddess of prosperity and good fortune.
Suffice it to say that, with input from an honest-to-goodness Sherpa and the blessings of a Tibetan Buddist deity, this structure will keep you sheltered in most occasions one may dream up. I can attest to its integrity to a few degrees below freezing.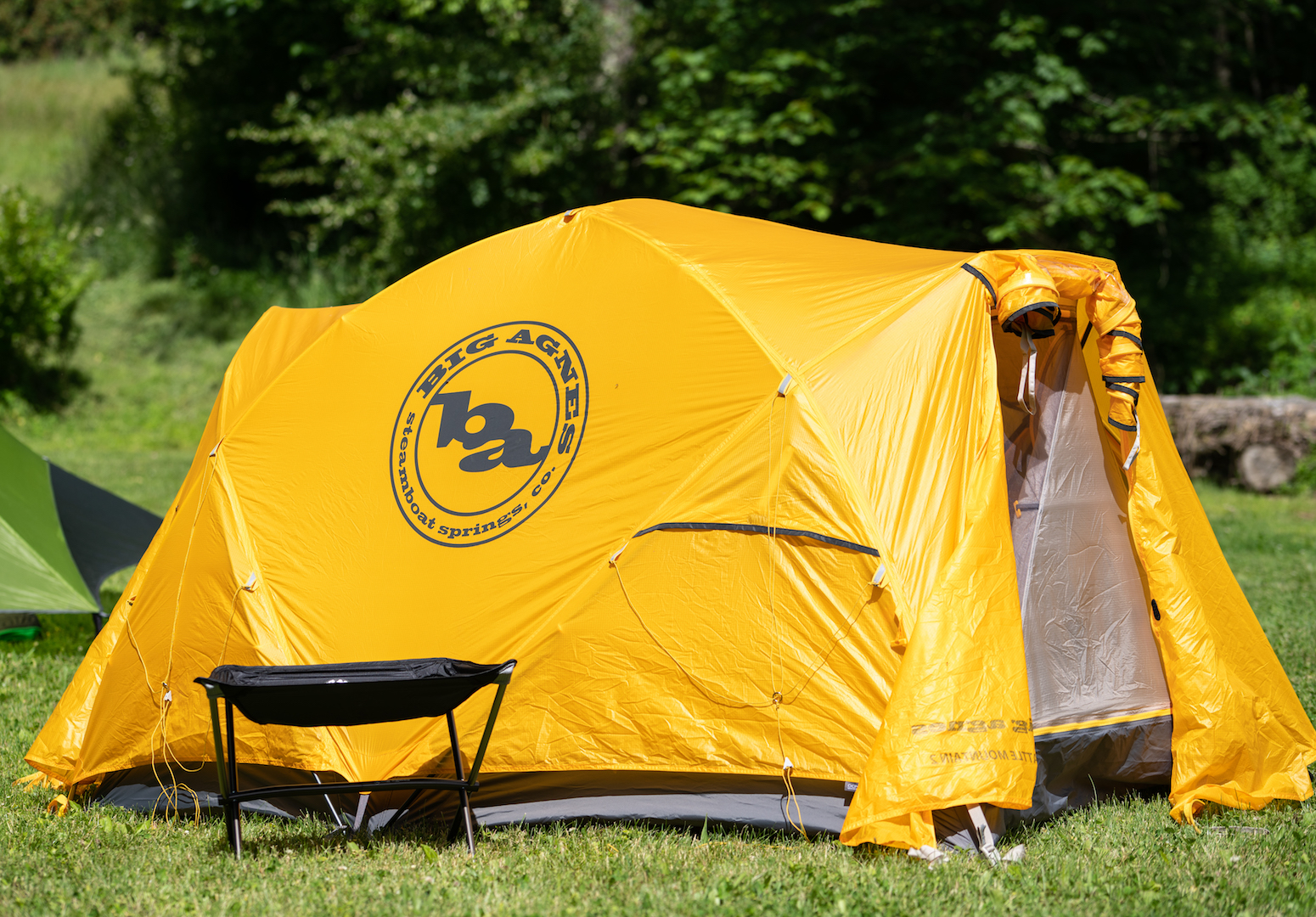 A shout out to the ridiculous amount of storage space packed into the Battle Mountain as well, from an overhead gear loft that can easily fit a helmet (or two) or any equivalent bulk, to pockets in each corner and running along the length of each side, one can have all of one's gadgets and gizmos unpacked and within easy reach. Oh, and fore and aft entry with a vestibule overhanging each for anything you want to keep out of the elements, but not in the tent with you. 6 lbs. 10 oz.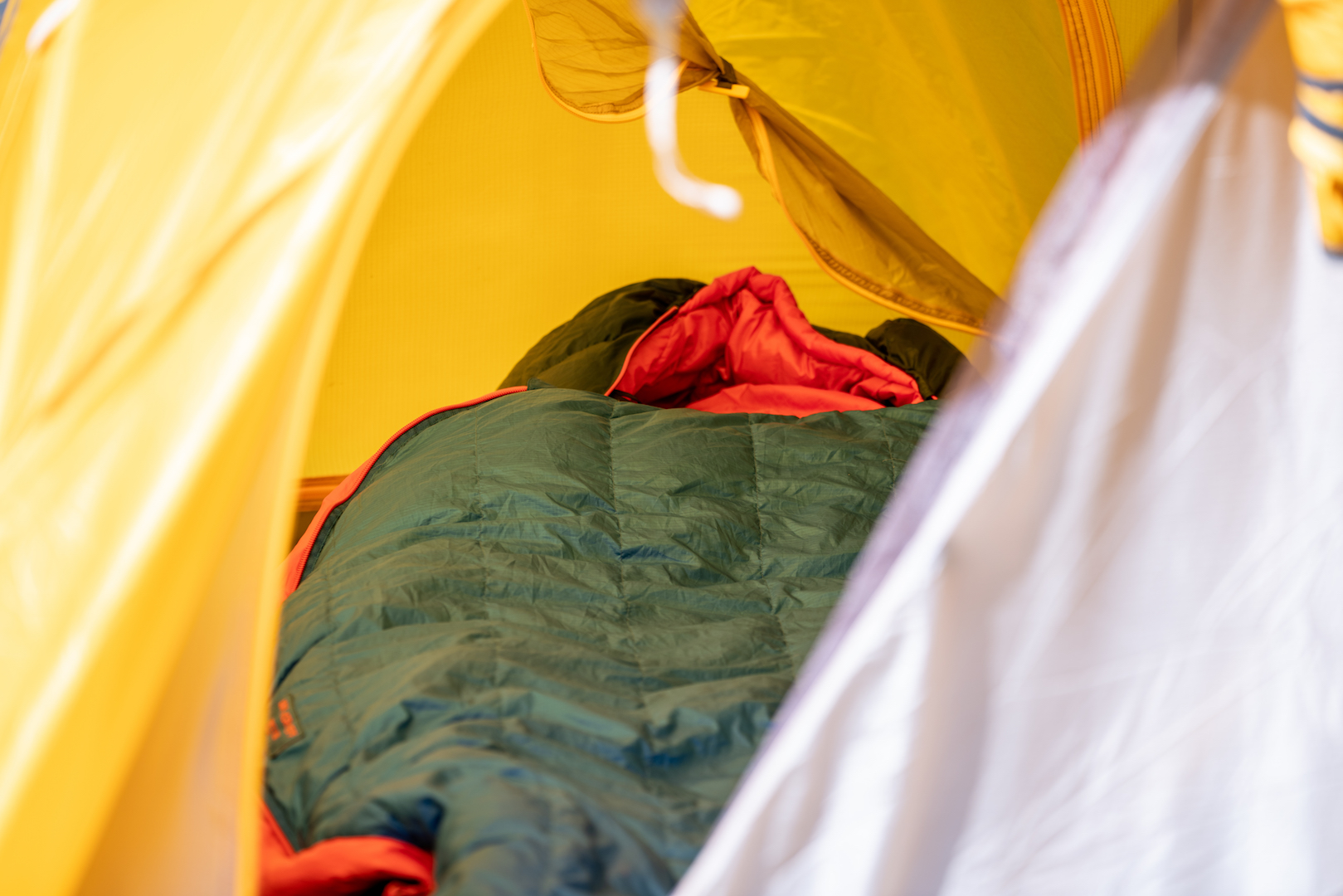 Anvil Horn 15 Bag – $270
The Anvil Horn 15 is without question the most comfortable and endearing sleeping bag I've ever had the pleasure to slip into. With its integrated sleep system keeping the AXL Air Pad and Sleeping Giant Pillow in place — more on those momentarily — you can roll around all you like and your cushion will stay put. Rated to 15 degrees, this water repellent down-filled bag is as warm as it is luxurious. One of the most impressive features on this bag is its oversized, anti-snag zipper, which prevents the closure from eating the rest of the bag. 2 lbs  8 oz.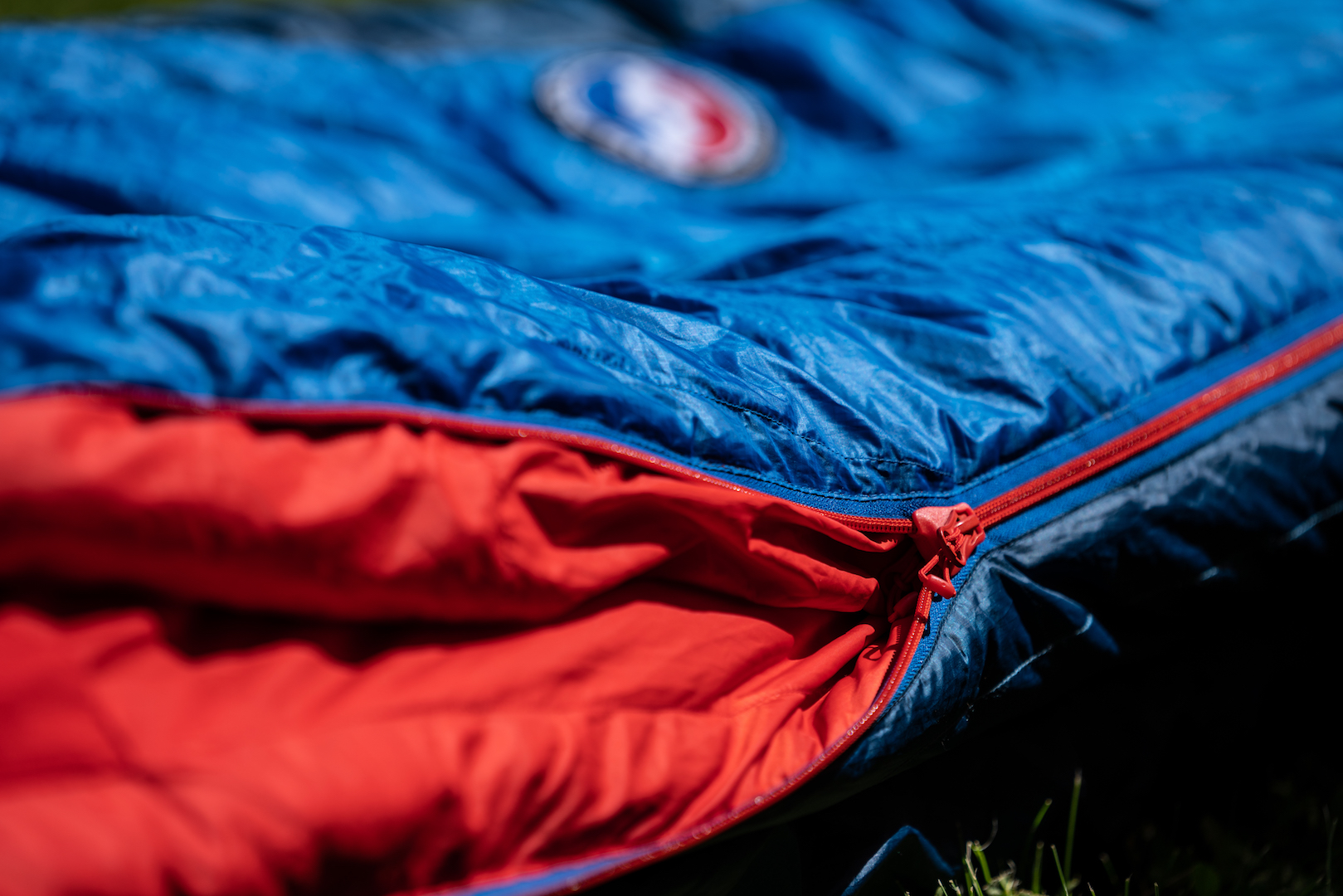 Insulated AXL Air Pad – $180
Constructed with the weight-conscious in mind, the three-season Insulated AXL Air pad is both svelte and comfortable. The Insulated AXL Air comes in one mummy and four rectangular sizes to suit most body types and packs down to roughly the size of a can of baked beans. The 20×72 inch rectangular pad we had in for testing fit snugly in the sling of the Anvil Horn 15 bag, staying put despite rolling over throughout the night. The one thing that bears mentioning here is the noise the pad emits when moving. It's akin to rolling over a paper bag full of dry leaves, and while not a deal killer, it certainly makes you self-conscious when sleeping with others. 12 oz.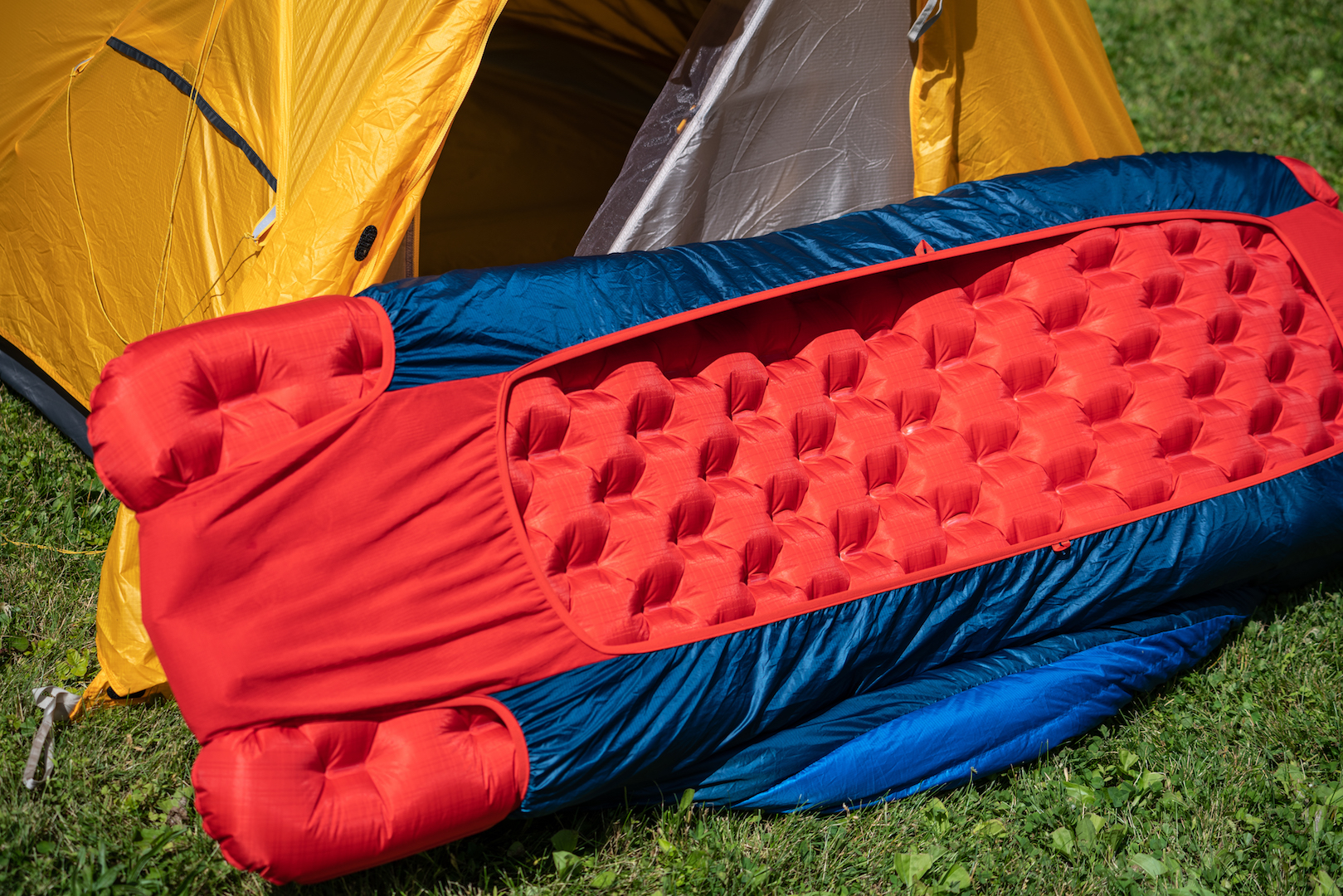 Sleeping Giant Pillow – $40
Have your cake and eat it too with the Sleeping Giant Pillow! This inflatable headrest is roughly half the size of a standard pillow and slips into a memory foam cover making it responsive to your needs. The whole operation fits into the pillow sling attached to the Anvil Horn 15 bag, so it stays right where you want it all night long. 7 oz.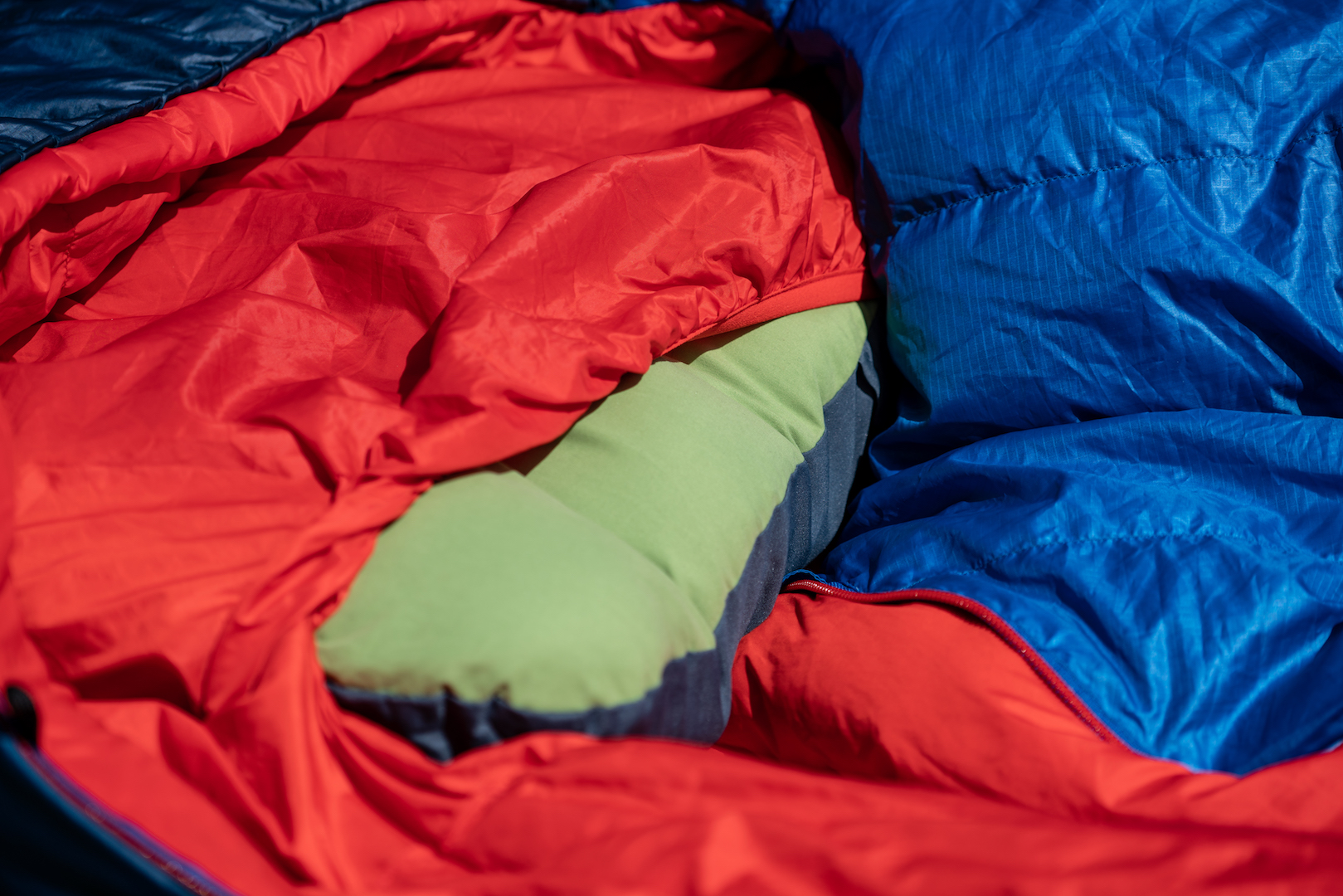 Skyline UL Stool – $80
If packing a full-sized camp chair sounds like too much work, the Skyline UL Stool may be the perfect solution. This one pound-ish rear-retainer is constructed of aircraft-grade aluminum legs and robust, waterproof coated nylon. It collapses down and fits into a pint-sized bag. This super cool stool is comfortable and serves one well, until one wants a seat back. 1 lb. 2 oz.