Review: Jamis Portal A1+
Originally posted on December 10, 2019 at 0:47 am by Stephen Haynes
The 2019 Jamis Portal A1+ is a 130 mm trail bike whose versatility is limited only by the rider's imagination. One part cross-country lover, two parts enduro thrillist, the Portal will take a rider wherever they wish to go without the slightest indication of a complaint. Built around the innovative 3VO suspension system designed by Chris Currie of Speedgoat and Stan's No Tubes fame, the Portal is as much a luxury item as it is an instrument of purpose.
THE BIKE
The 3VO suspension at the heart of the Portal is what sets this bike apart. The Chris Currie developed system needs little input from the user to act as it should. I'd be lying if I said I understood the way this, or any other suspension system, operates, but if I were to oversimplify, I'd suggest that this unique design keeps the rear axle and bottom bracket evenly spaced, and rising and falling in unison, regardless of impact. Also, some sort of wizardry instilled in the design knows the difference between pedaling force and slight chatter on the trail, making for efficient pedaling and a plush ride all at once.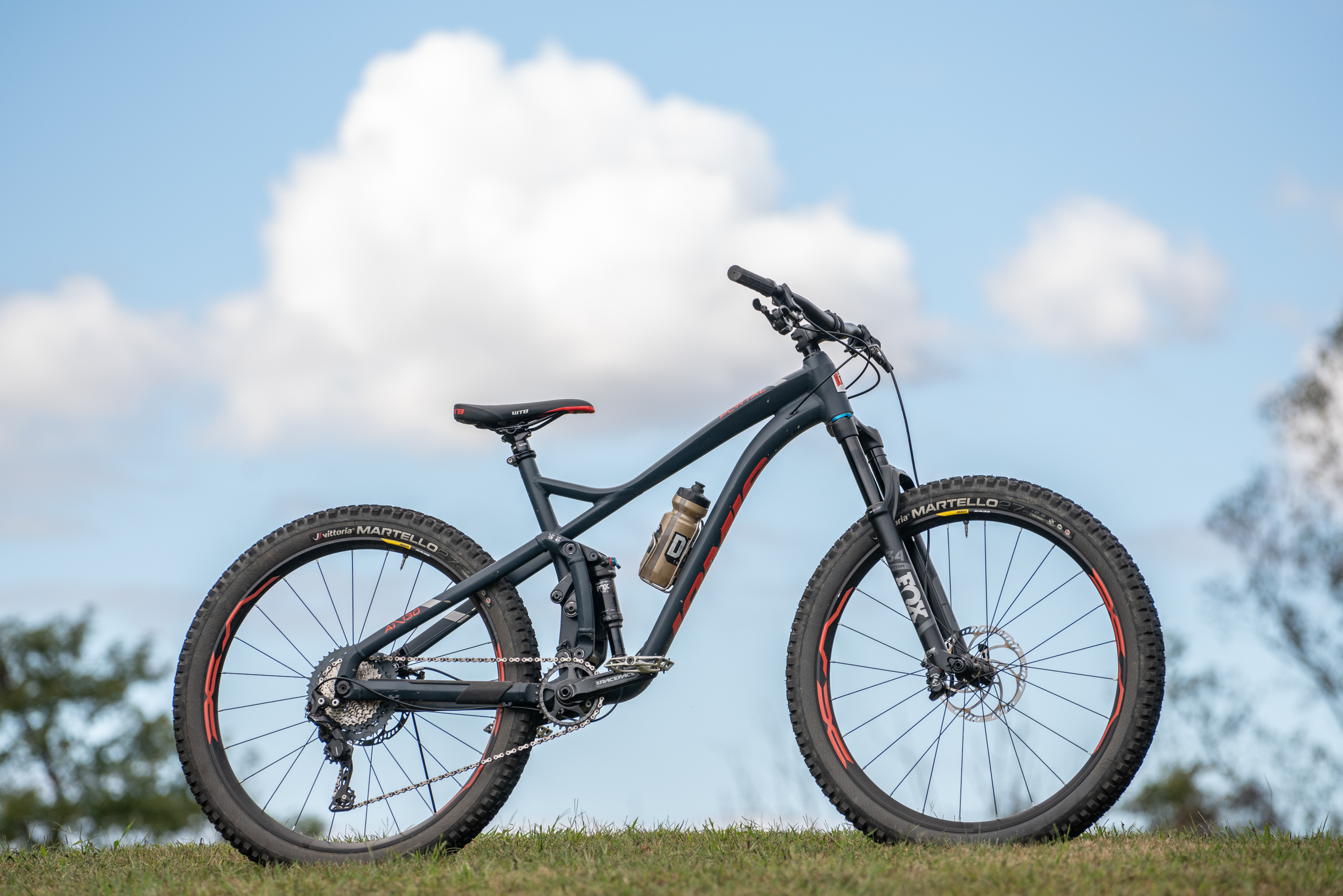 I asked Currie to explain the design as one would a fifth-grader (which may be giving myself too much credit actually) and this is what he had to say; "Suspension tends to be all about balancing forces. In a nutshell, the 3VO system lets you have the pedaling advantages of high anti-squat without losing sensitivity to small bumps or putting up with pedal kickback. It basically moves that pivot point that's 'virtual' on a multi-link bike (commonly referred to as the 'instant center') to an area behind the bottom bracket, closer to the rear axle. It's an alternative way to generate high anti-squat and decouple braking forces, while still letting the wheel react to even small impacts. That's probably what people notice the most, along with a nice mid-range for cornering and maneuverability. You want a hovercraft sometimes, but one that responds when you need it to pop off the ground or out of a corner."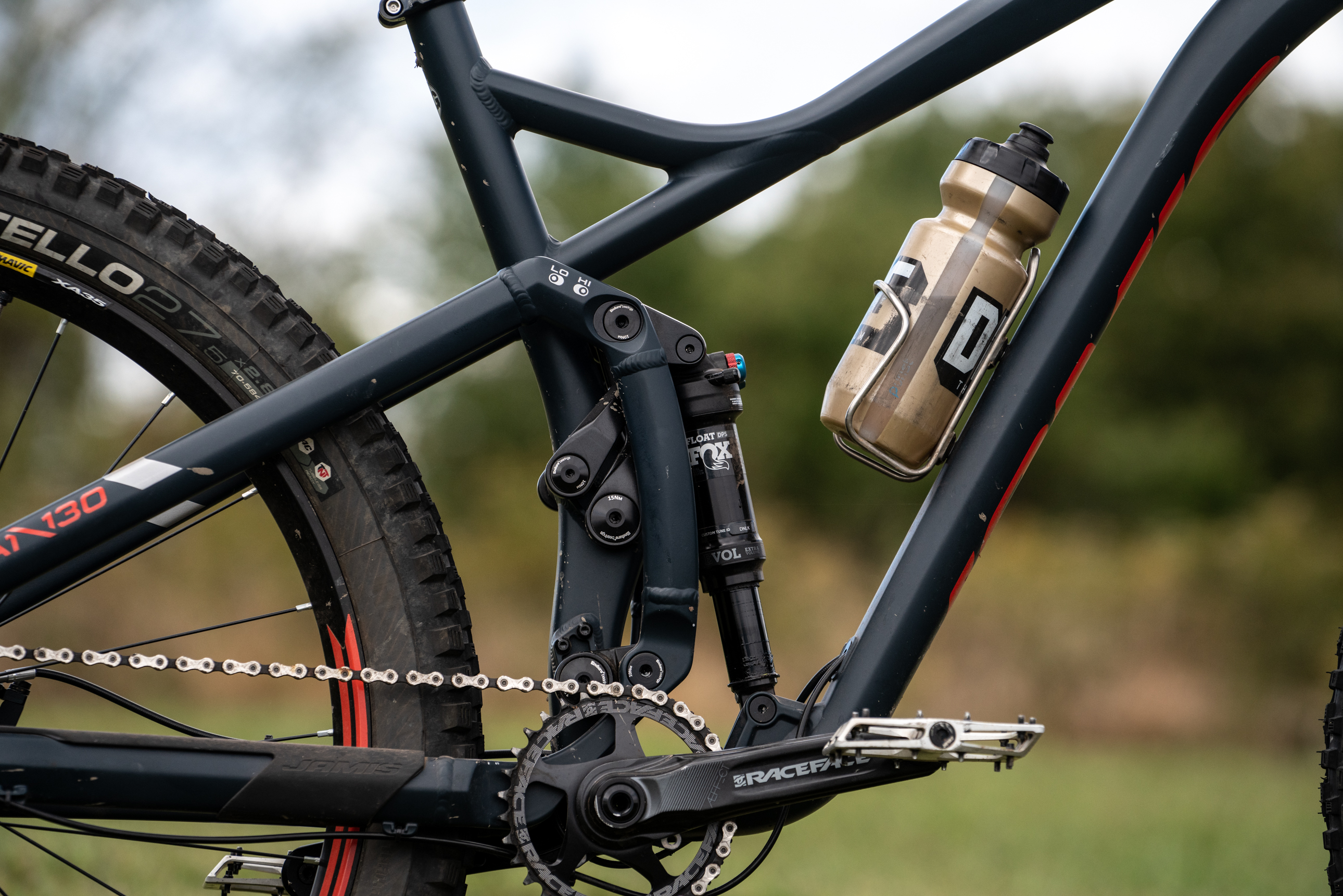 One must also mention that being spot-on with regards to air pressure need not concern the user. I inflated the chamber of the Fox Float DPS Performance Series EVOL shock to what seemed appropriate and then forgot about it. Granted, credit where credit is due to the fine folks at Fox, but I've done similar stumbling around with other bikes with very different results.
THE RIDE
The Portal A1+ dispatches steep and punchy or long and drawn out climbs with ease, thanks in no small part to the ever-present 3VO suspension design, keeping the whole rear triangle planted reliably on terra firma. The Mad Maxian 27.5×2.8 Vittoria Martello tires grab the terrain like a War Boy scrabbling over fallen victims. The 780 mm Race Face Aeffect handlebar is just on the right side of being too wide for our neck of the woods, but certainly helps in the leverage department.
The saying "to a hammer, everything looks like a nail" comes to mind when thinking about the Jamis Portal A1+. While this bastardized version of Abraham Maslow's quote is meant to illustrate instrument bias, one can see how this could be positive, if one's proclivity tended toward jibbing and jiving any given trail. This bike, more than most, not only makes one look for any and every opportunity to boost things, or rail turns, or (attempt to) wheelie, it does so while endowing the rider with the confidence required to seek out those shenanigans.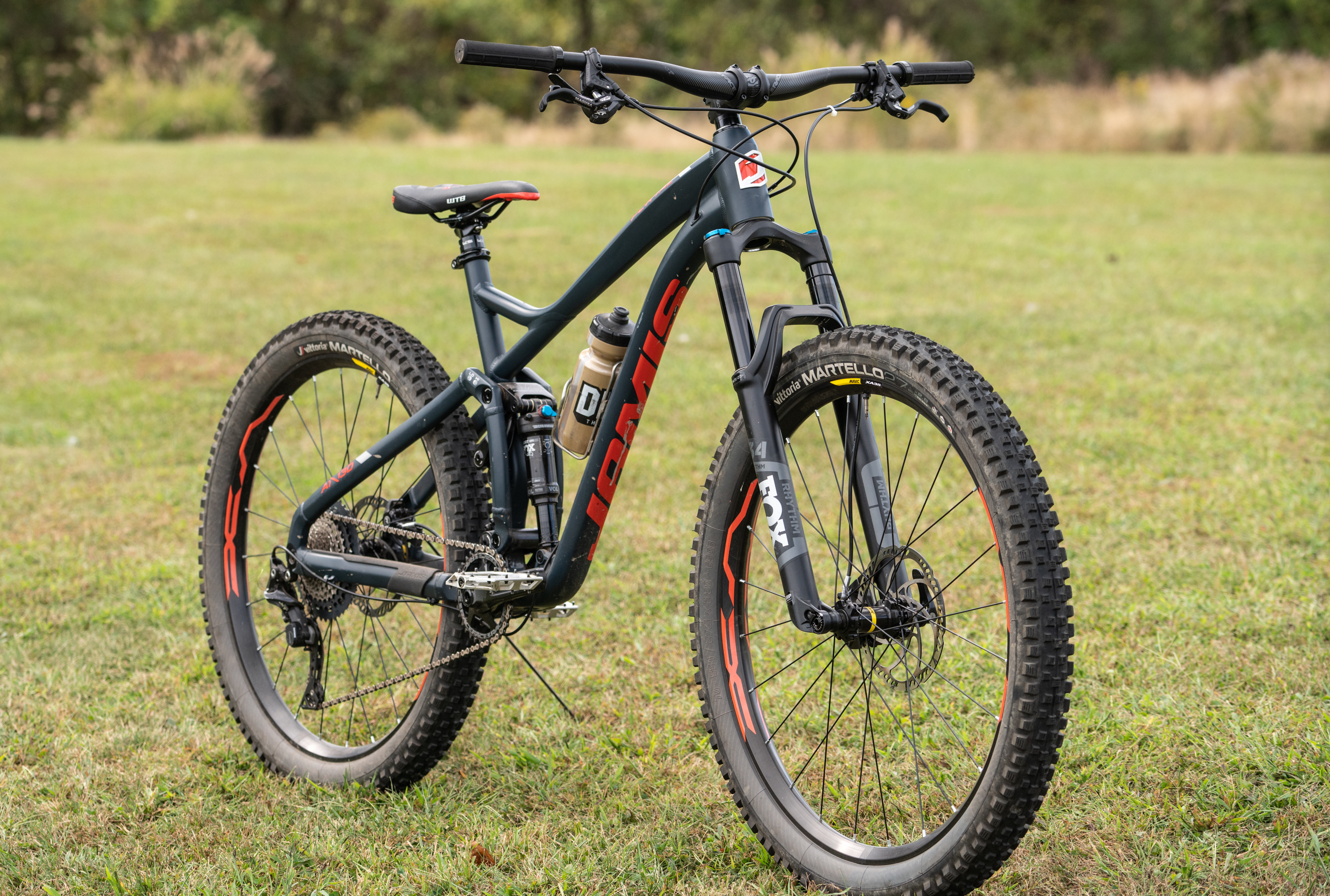 On flat or downward trending trail, the Portal A1+ is simply fun. The actuation of the KS E20i internal dropper worked flawlessly, as did the Fox Rhythm 34 Float fork (surprise!), adding up to, what? Just comfort and ease of use. Simple as that. When things work, one tends to forget about them.
Speaking of, the Magura Trail Sport, four-piston hydraulic brakes are delightful. Totally forgettable in the moment, but charm-workers nonetheless. Their engagement is smooth, direct and pulse-free. I have a tendency to over-brake, due to my impulse to not damage myself, but the Trail Sports never made me pay a penalty for braking hard, late, or feathering for any length of time.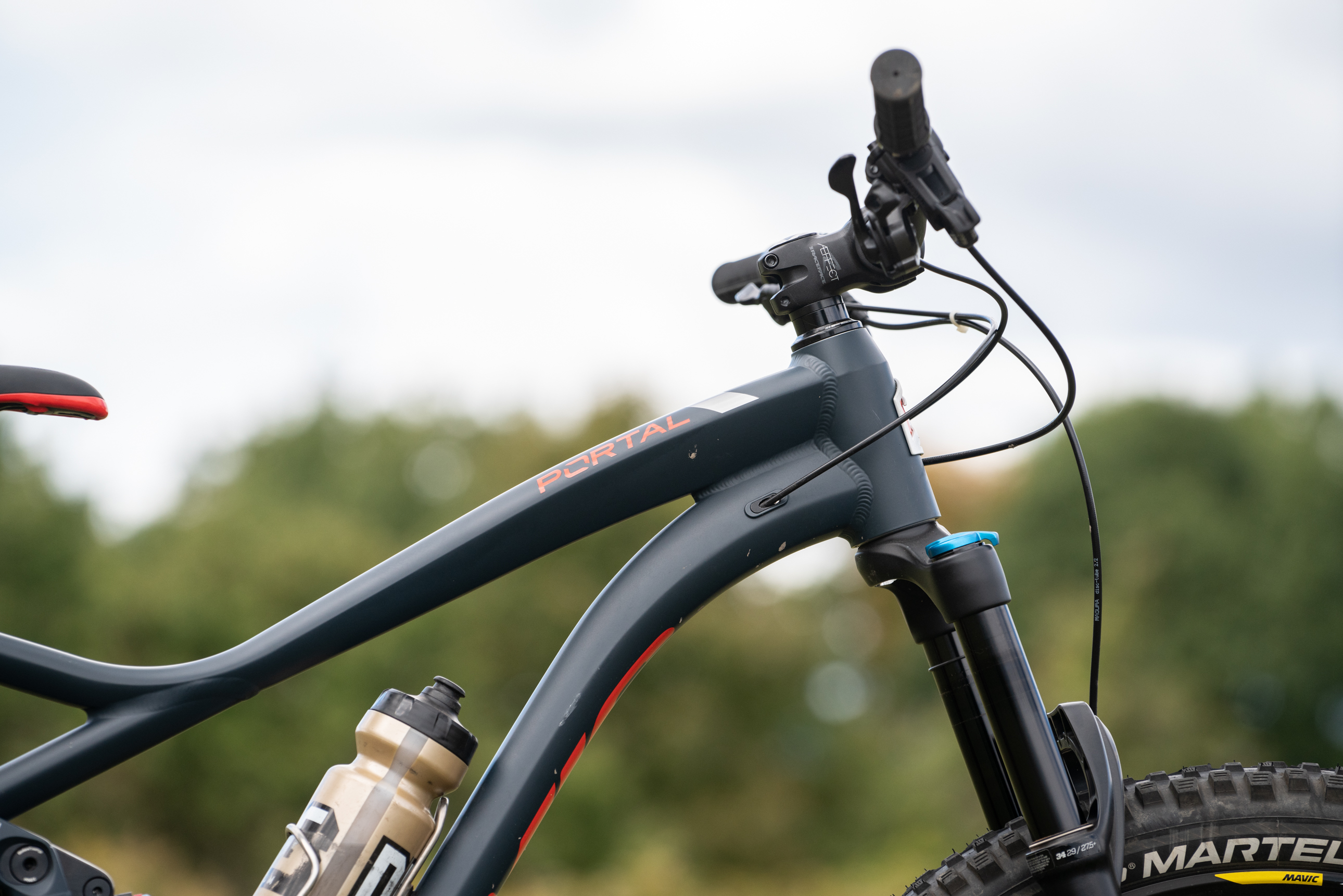 The comfort and balance of the Portal A1+ cannot be overstated. I'm a rider endowed with a strong sense of self-preservation, but the ride control and predictability of the suspension had me, more than once, throwing caution to the wind, realizing after the fact, just what a mess things could have been. But that's what good bikes do, isn't it? Instill confidence in the rider to make everything look doable? To make everything look like a nail to hammer?
FINAL THOUGHTS
At just under 35 lbs., it's not the lightest rig around, but the Jamis Portal A1+ has been a hell of a lot of fun to ride in all sorts of environments and conditions. In terms of ease of use and outstanding performance, I can't recommend this bike enough, and if the weight really is off-putting, rejoice in the new year as Jamis will have a carbon version ready in 2020.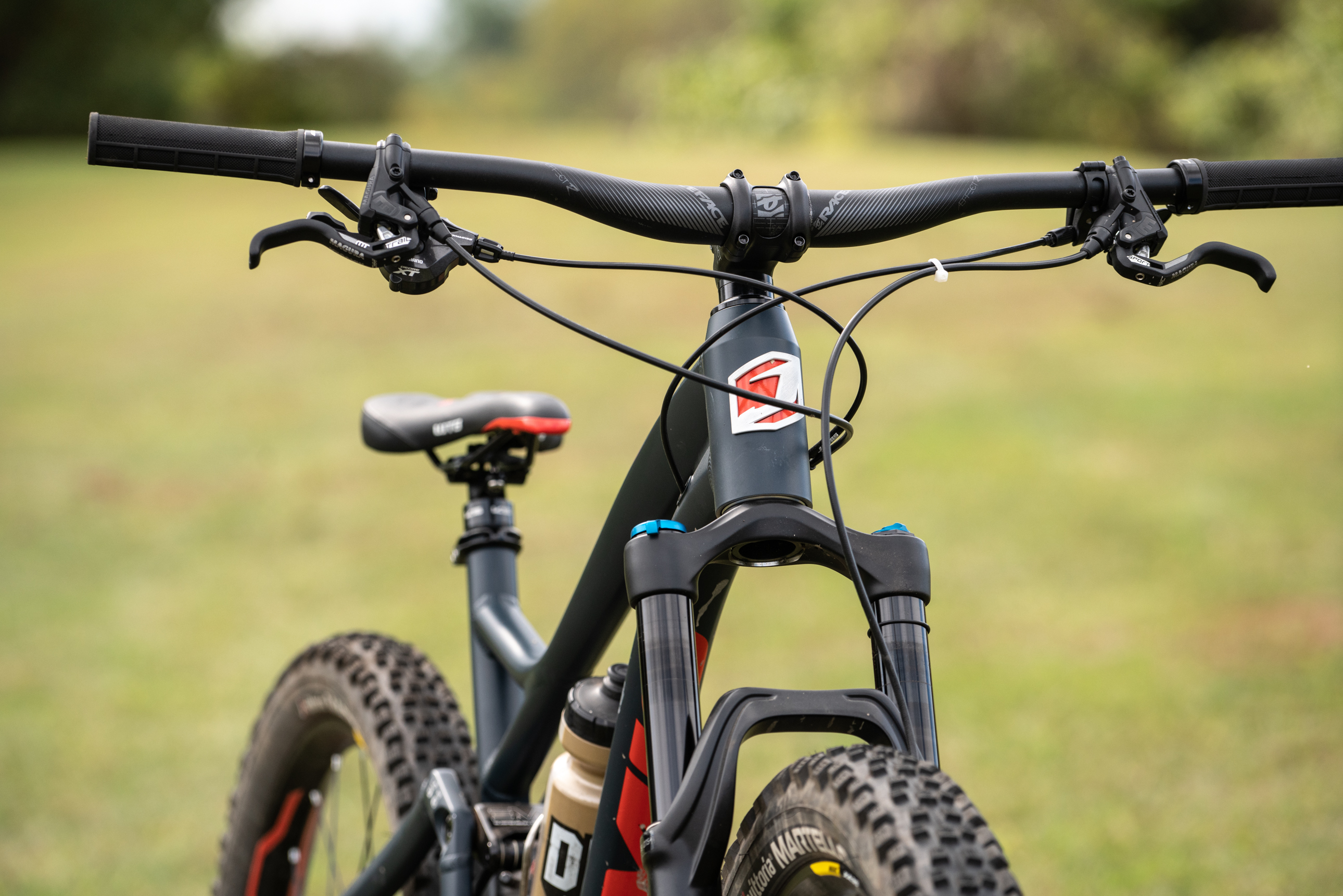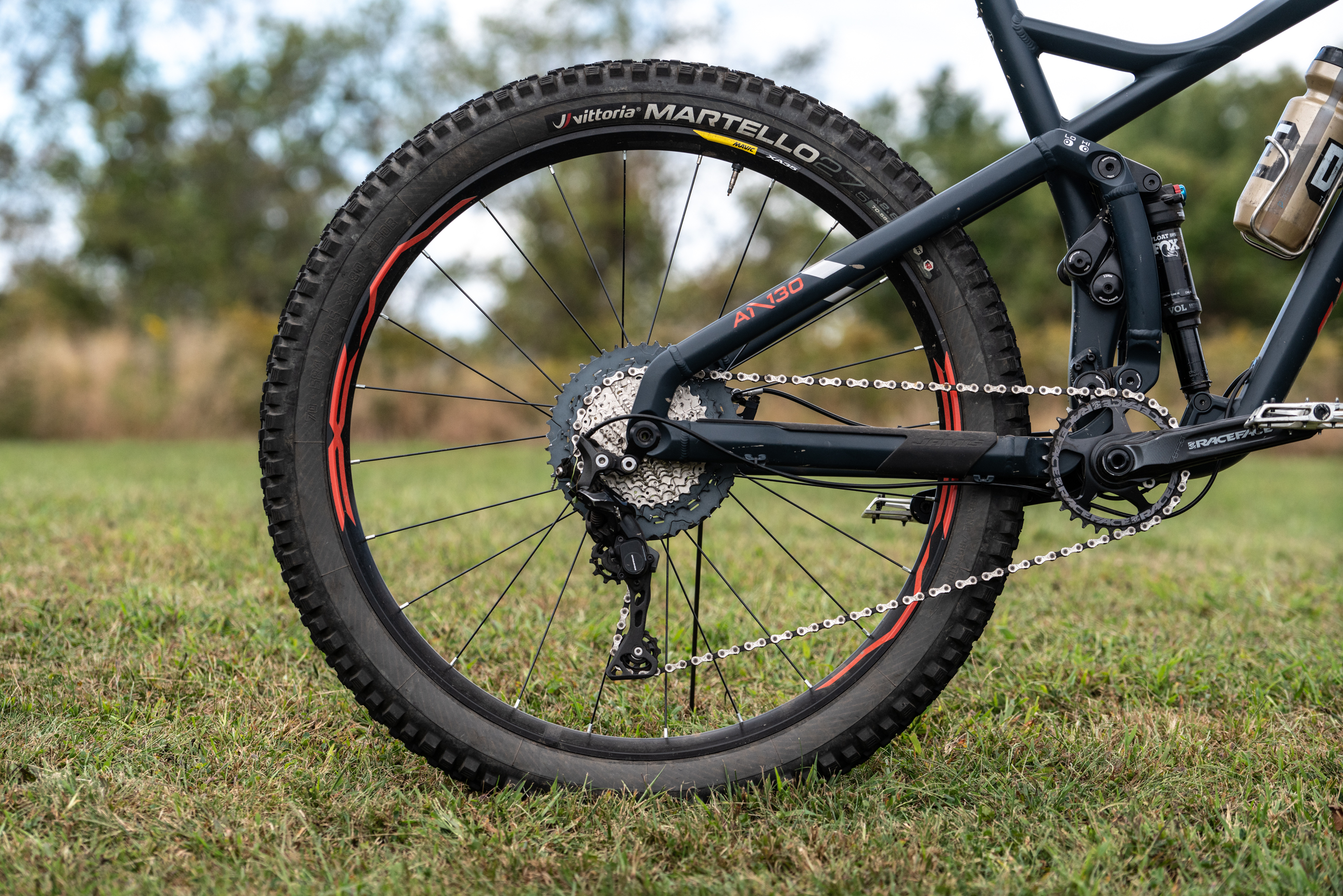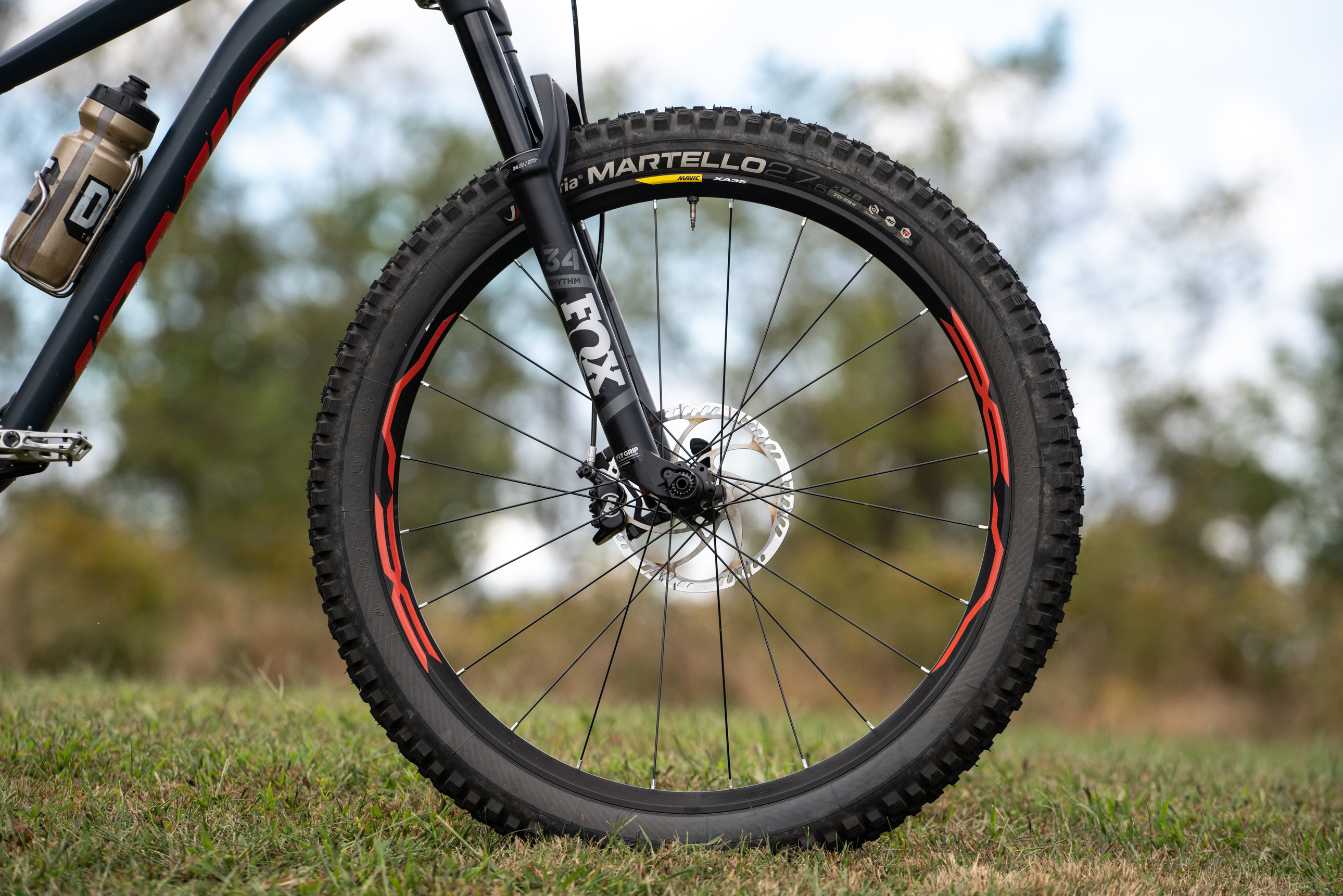 Words by Stephen Haynes | Photos by Brett Rothmeyer
---
Jamis Portal A1+
Suspension: 130 mm (R) | 130 mm (F)
Wheel Size: 27.5×2.8"
Head-tube Angle: LO 67.5°/ HI 68°
Price: $4,000
Sizes: S, M, L (tested), XL
Weight: 34.3 lbs. w/o pedals and size tested
Online:  jamisbikes.com
---
Tester: Stephen Haynes
Height: 5'11"
Inseam: 30"
Weight:  210 lbs.
Bio: Dirt Rag's creative director Stephen Haynes may move slowly, but he gets a lot done. When he's not testing products, laying out pages or making illustrations for Dirt Rag, he's out plein air painting bucolic fields somewhere. He's also a father of two, a lover of comic books and consumer of vast amounts of black coffee. Check out more of Haynes' work at stephenhaynes.com or follow him on Instagram @stephen_haynes_art