Review: Sombrio Chinook 2 Jacket
Originally posted on December 9, 2019 at 0:59 am
This lightweight Chinook 2 pullover windbreaker from Sombrio has a rear pocket that the jacket easily tucks into to transform it into a fanny pack. Weighing about as much as four slices of American cheese (talk about breaking wind, eh?), I've found this jacket to be a solid outer layer for chilly days that require just a little more than a riding jersey, or for light rain and fog. The hood is large enough to go over a helmet and has a toggle roll down to secure it out of the way when not in use.
The fit is standard and accurate to size, and the 92% nylon 8% spandex fabric is water repellent yet stretchy, allowing you to get rad on the bike. The style is simple, sleek, and works off the bike as well. The tested version is a women-specific cut, but Sombrio makes a men's version as well.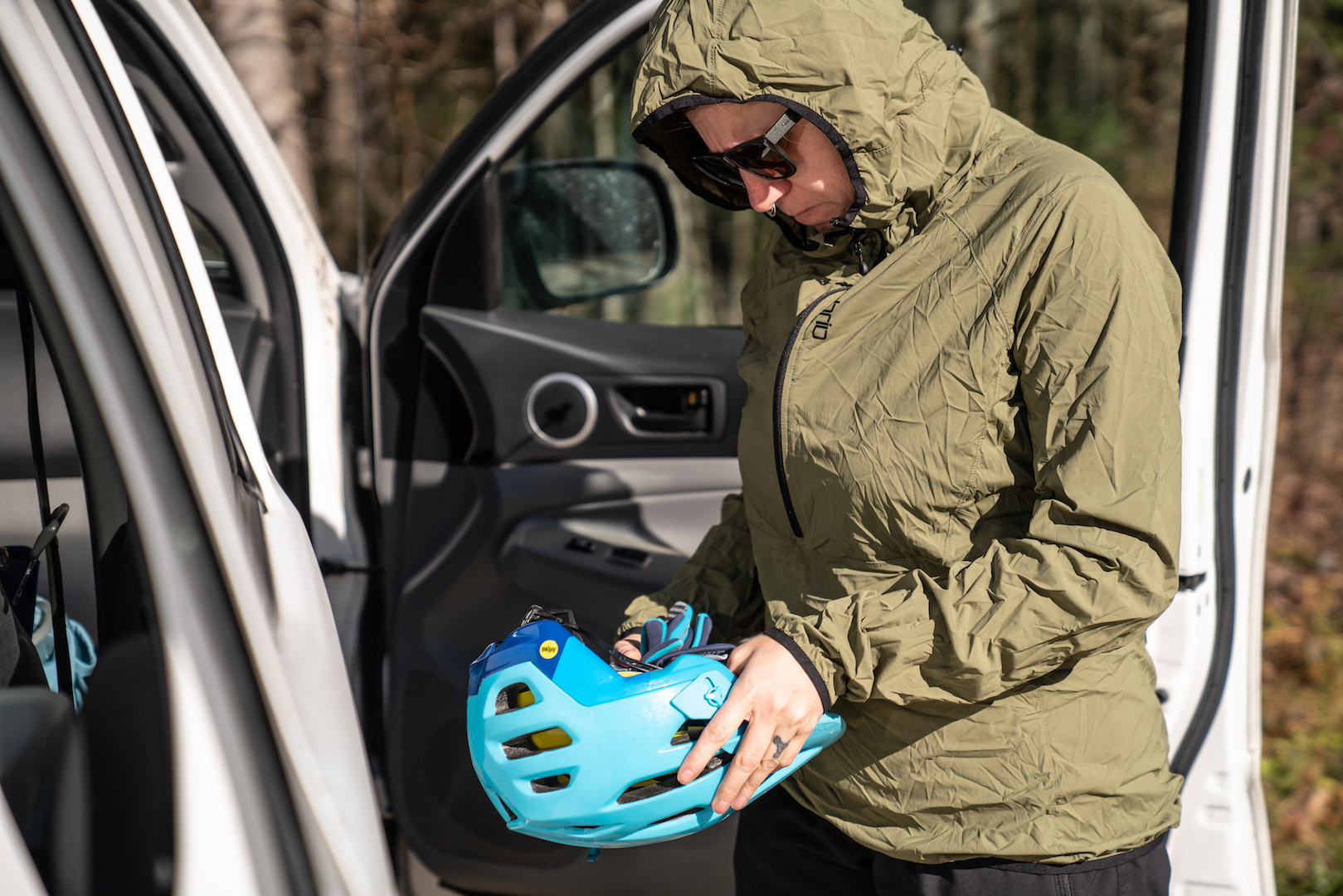 The Chinook 2 is an excellent addition to anyone's ride kit or hydration bag. It's small enough to cram into a jersey pocket or snap it on in fanny pack form as you leave the house. Sometimes I wear two fanny packs, one full of snacks and beverages, and one that transforms into a sweet jacket! Because I'm that cool.
If you're looking to break wind and want to look cool doing so, go check out the Chinook 2; you'll be relieved that you did. The Chinook 2 costs $120 and can be purchased on Sombrio's website.