The Walkers and Stalkers of Scotland's Munros
Originally posted on November 15, 2019 at 0:22 am by Pete Scullion
The United Kingdom's mountains lie mostly on its western flank and bear the marks of the Ice Age several thousand years past. Our tallest peaks are modest when compared to even our continental neighbors and certainly to the likes of the Himalayas, Atlas Mountains, Andes and Rockies. Altitude sickness is something you cannot experience here, with Ben Nevis, the pinnacle of peaks, reaching just a modest 4,411 feet above the sea.
Topographic prominence is key here, though. While many mountain ranges lie far from the sea, peaks like Ben Nevis are climbed almost from sea level. Being an island, and not a particularly large one, Coton in the Elms is our farthest inhabited point from the water. If a motorway stretched from there to the coast, you could get there in an hour.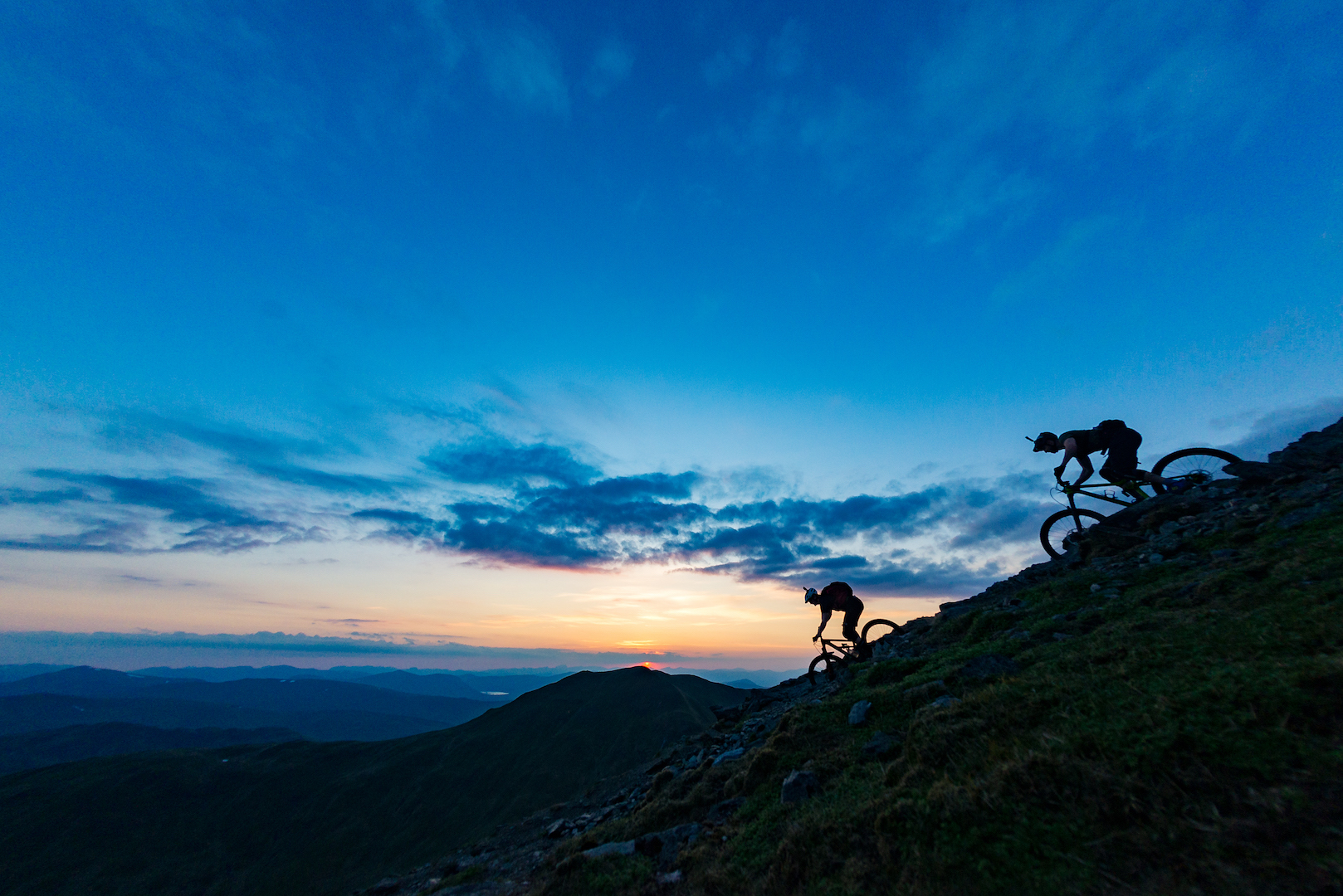 Scotland leads the charge when it comes to mountains, with 52 of our tallest peaks sitting within its borders. Scotland also has the most famous system of classification, which has, more recently, spawned a craze into which I have happily dived headfirst. That craze is known as Munro Bagging. 
Sir Hugh Munro was one of the founding members of the Scottish Mountaineering Club, and as a keen mountaineer, he took on the thankless task of cataloging every peak within Scotland that met a height of 3,000 feet or more. His Munro Tables were published in 1891 and contained far more mountains than most realized existed. 
Munro's cataloging of the highest Scottish peaks was greatly assisted by his study of Ordnance Survey maps. In Munro's day, the British institution was only a century and a half old. The Ordnance Survey had arisen from a realization that English forces had no means of tracking down the Scottish Jacobite rebels and bringing them to trial. The creation of these maps greatly assisted Sir Hugh in creating these tables.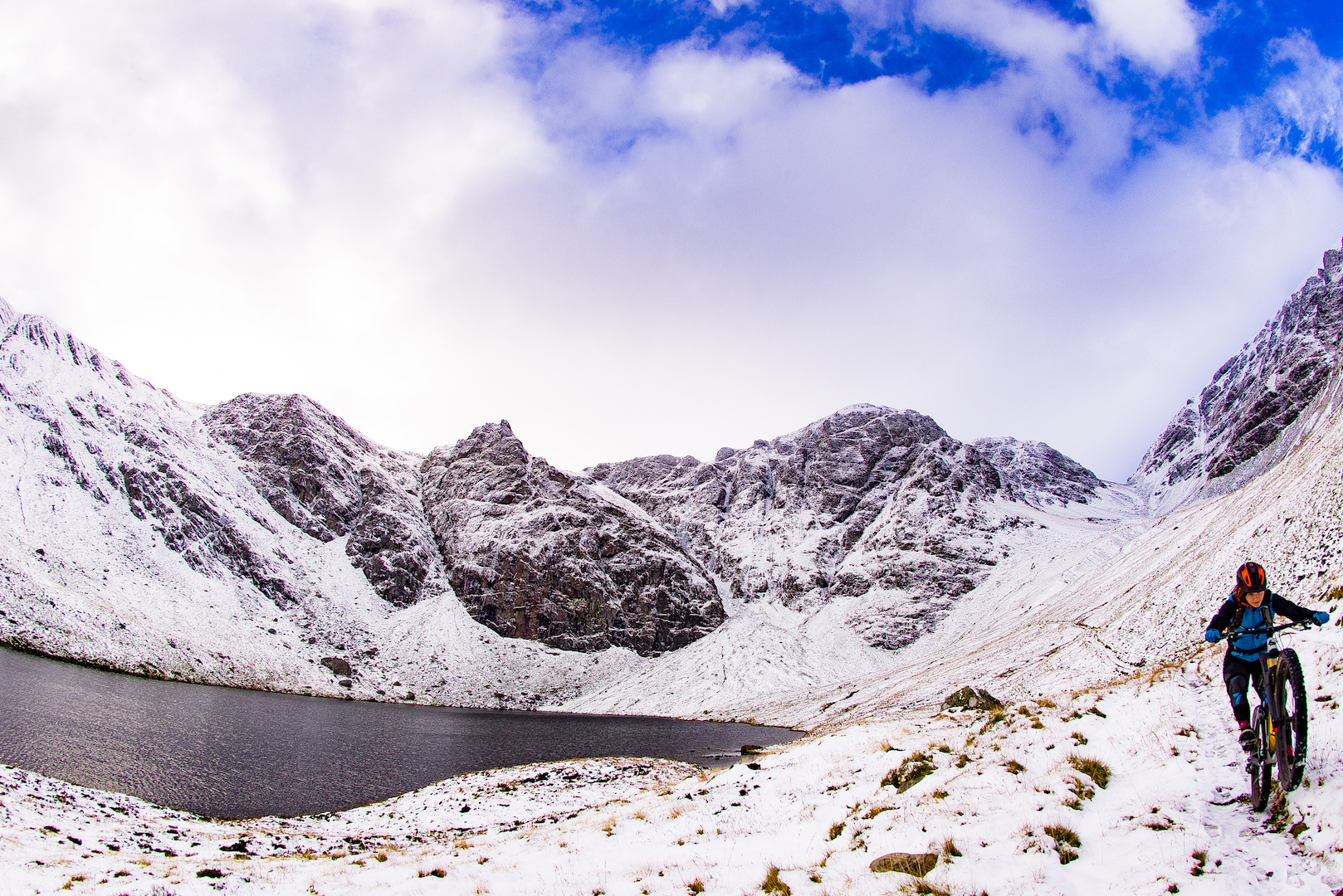 Munro was interested in listing only the peaks 3,000 feet high or taller, and any subsidiary peaks with not enough geographical isolation to count as a mountain in their own right. In all, Munro would list 282 Munros and 227 Munro Tops. 
Over 100 years later, Bristolian mountaineer John Rooke Corbett lent his name to the mountains under 3,000 feet but above 2,500 feet. There are 222 Corbetts in Scotland. 
Beyond that, Grahams are any mountain above 2,000 feet but less than 2,500 feet. Within these, there are numerous subdivisions that have few hard-and-fast rules about geographical separation; in some cases, "topographical interest" can lead the even-smaller Donalds to be classified as such, or not.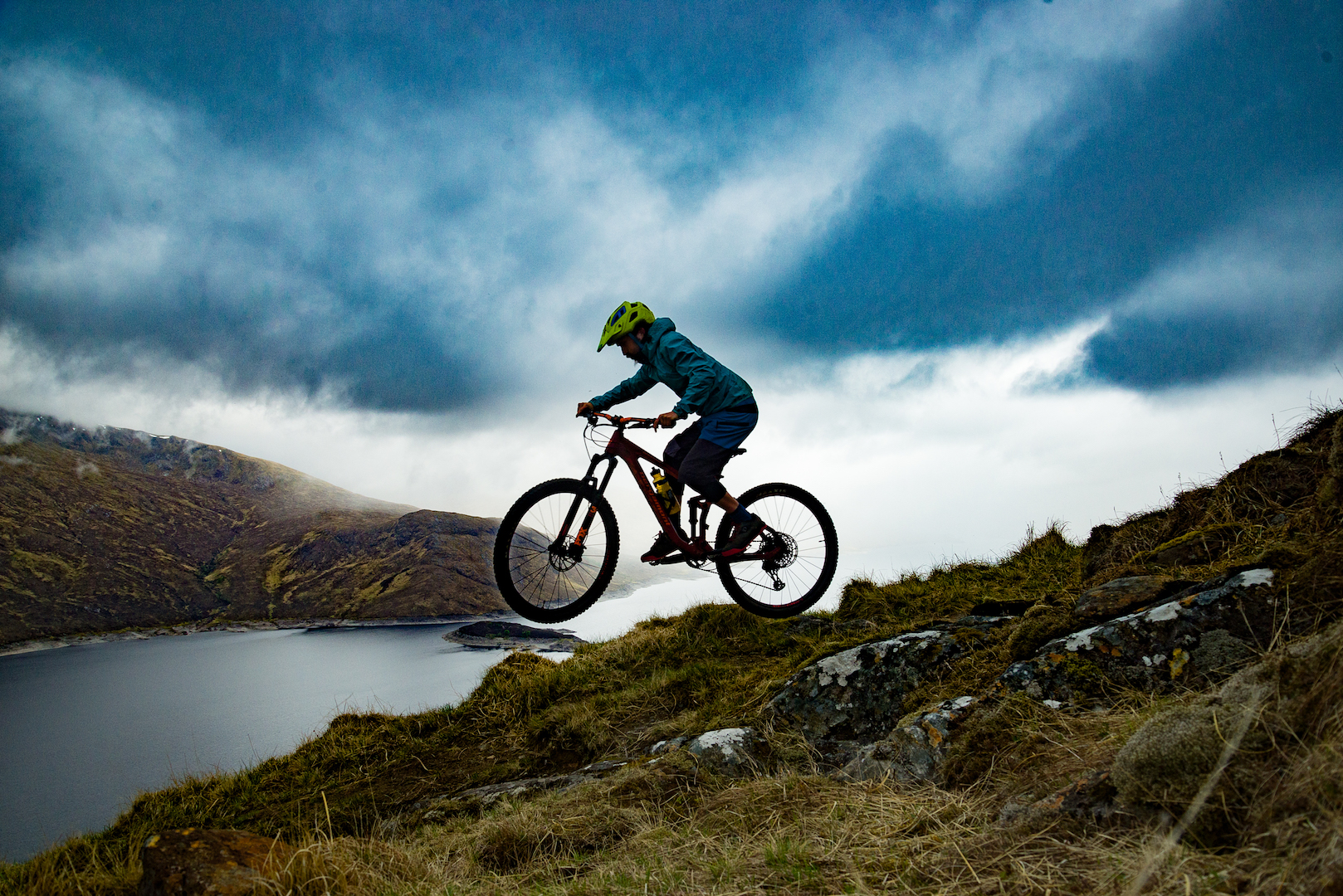 Only Munros have rules to determine what does and doesn't constitute a Munro or Munro Top, and as equipment to measure such things becomes more accurate, any mountain that sits on the cusp is to come under question. While there are now 282 confirmed Tops, there was recent discussion about adding a 283rd, and in the past, Munros have lost their status completely, failing to meet the 3,000-foot criterion.
By 2017, I had ridden a grand total of 10 Munros, despite having lived in Scotland for nine years, and fancied making that number 20. Cue a New Year's resolution. Sadly, I managed only four that year. Four in a year didn't seem like an awful lot to write home about. 
So, with 2018 on the way, I set myself another New Year's resolution to get my count of 14 to 25. Not a massive leap considering the plan for the previous year, but, for reasons I can't quite fathom, I found the energy of both years combined and attacked this new resolution with a vigor I hadn't experienced before.
In May alone, I hit my target of 25. I have added 16 to my count for this year. That's a minimum of 48,000 feet of mountains climbed since May, when I bagged my first three Munros of the year, if counting each of them conservatively at 3,000 feet exactly. The reality is far greater than that. In fact, 11 of those 16 were in May alone. A busy month indeed. Since then, the pace has slowed, but the itch to get out and get more added to the list has been dampened only by some classic Scottish autumn weather.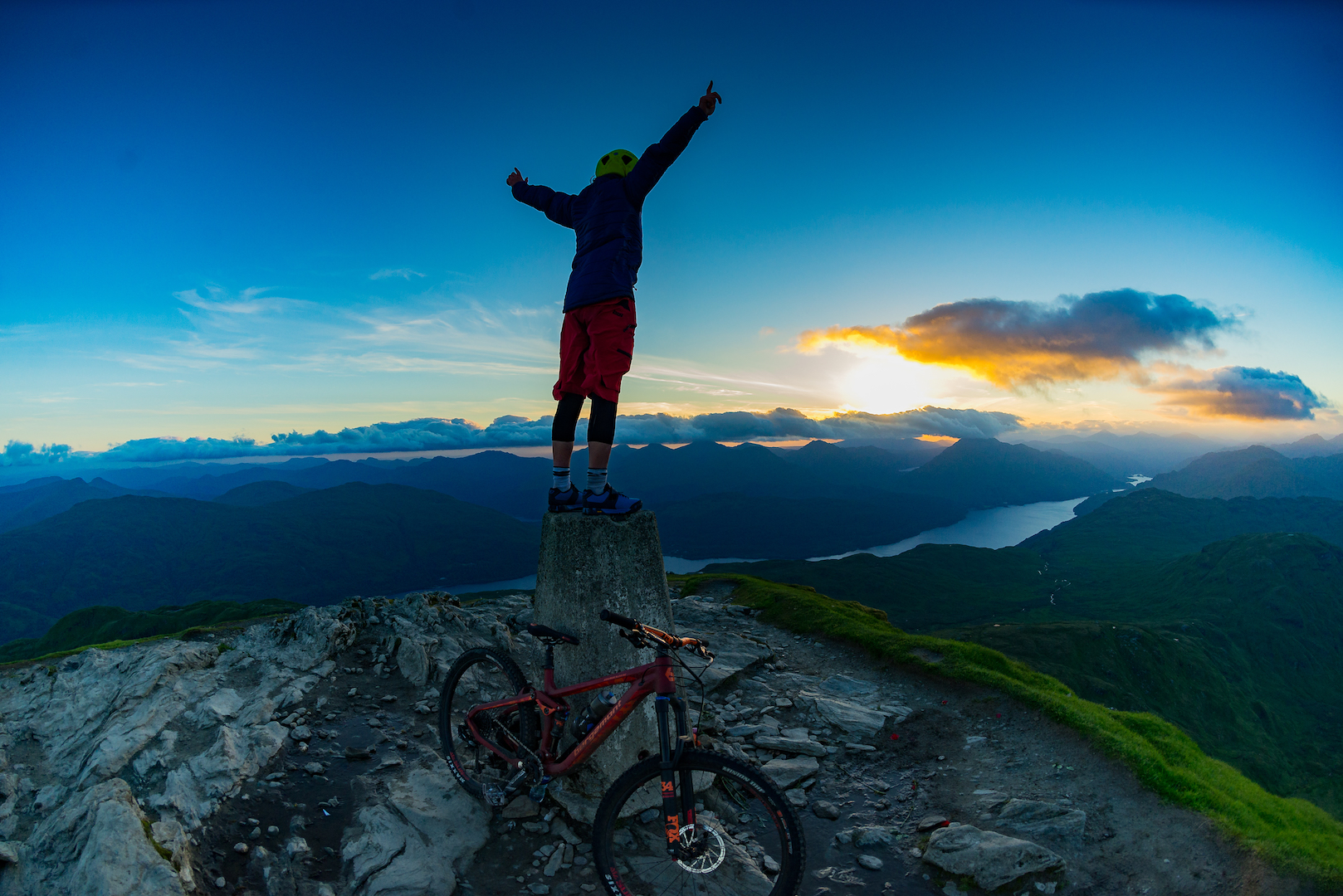 I have since realized, with plenty of the year left, that I may as well keep going. At this writing, my count sits at 30, and there are plans to bag anywhere from 33 to 35 by the time the week is out, despite the clutches of winter tightening. 
May indeed was a mad old month. Eleven Munros in a month is enough for anyone, but I did in fact bag eight of those in two days, back to back. 
After a roasting hot and hectic weekend covering the British National Downhill Series race at Fort William, and already having made a hundred-mile dent north toward some serious mountains, I promised myself some "me time" and set my sights on Glen Quoich and two sizeable solo missions.
I pulled up at the foot of Gleouraich (Scots Gaelic for "the bellowing"), got the usual pre-ride faff out of the way and set off to look for the stalker's path up the southern face. I'd foolishly decided not to bring a map, and, being 18 miles down a 22-mile singletrack road, I couldn't use the mapping app on my phone. 
I set off up the open hill to find what I could see was a stalker's path. It ran for about half a mile, zig-zagging sharply up the mountainside. I opted to traverse east to find the trail, which, after about an hour, I did. From then on, the going to the summit was swift despite being almost 3,300 feet high. My original plan was to summit Gleouraich, then bag its neighbor, Spidean Mialach, but a warm wind, low clouds and some mighty late-spring cornices pushed me to go back the way I came.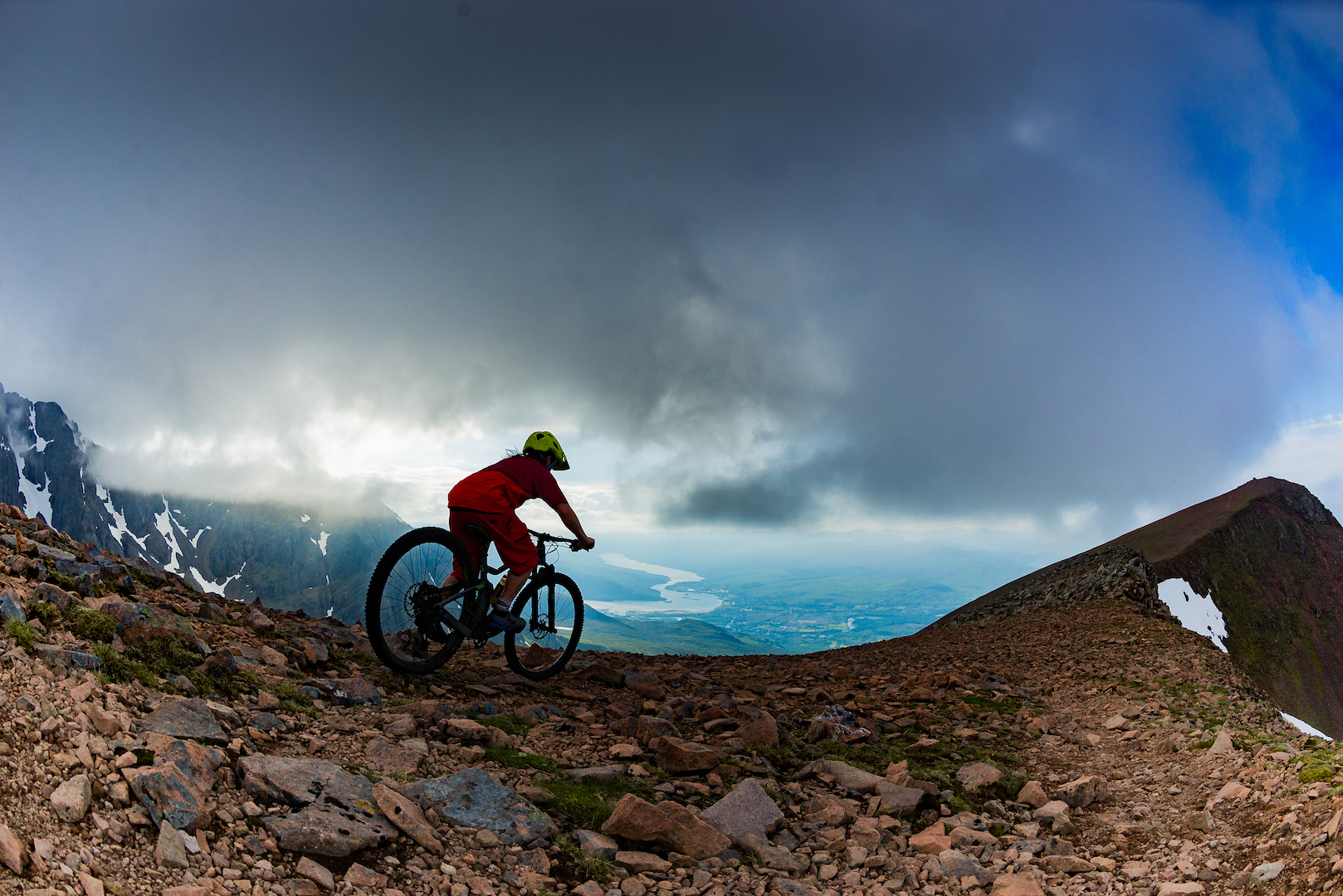 In this part of the world, we owe much of our access to the summits to stalkers. Paths built into otherwise impassable terrain find a golden ribbon of hand-cut perfection that winds its way along the contours to find the venison that still moves. Closer to summits or corrie walls, the paths fizzle out, but here, well above the 3,000-foot mark, igneous rock slabs are king, making the going fast.
Pointing the bike back down the hill is sublime. Far removed from the walker's paths, hammered by the elements and unpredictable every time you turn a wheel on them, this stalker's path has traction in abundance and switchbacks to keep you on your toes. 
This could well be the best descent in all of Scotland, but its isolation keeps it far from prying eyes. Eighteen miles down a 22-mile singletrack road makes it the needle in the haystack for many. 
What a way to return to the car. This narrow ribbon of hand-cut singletrack has no equal.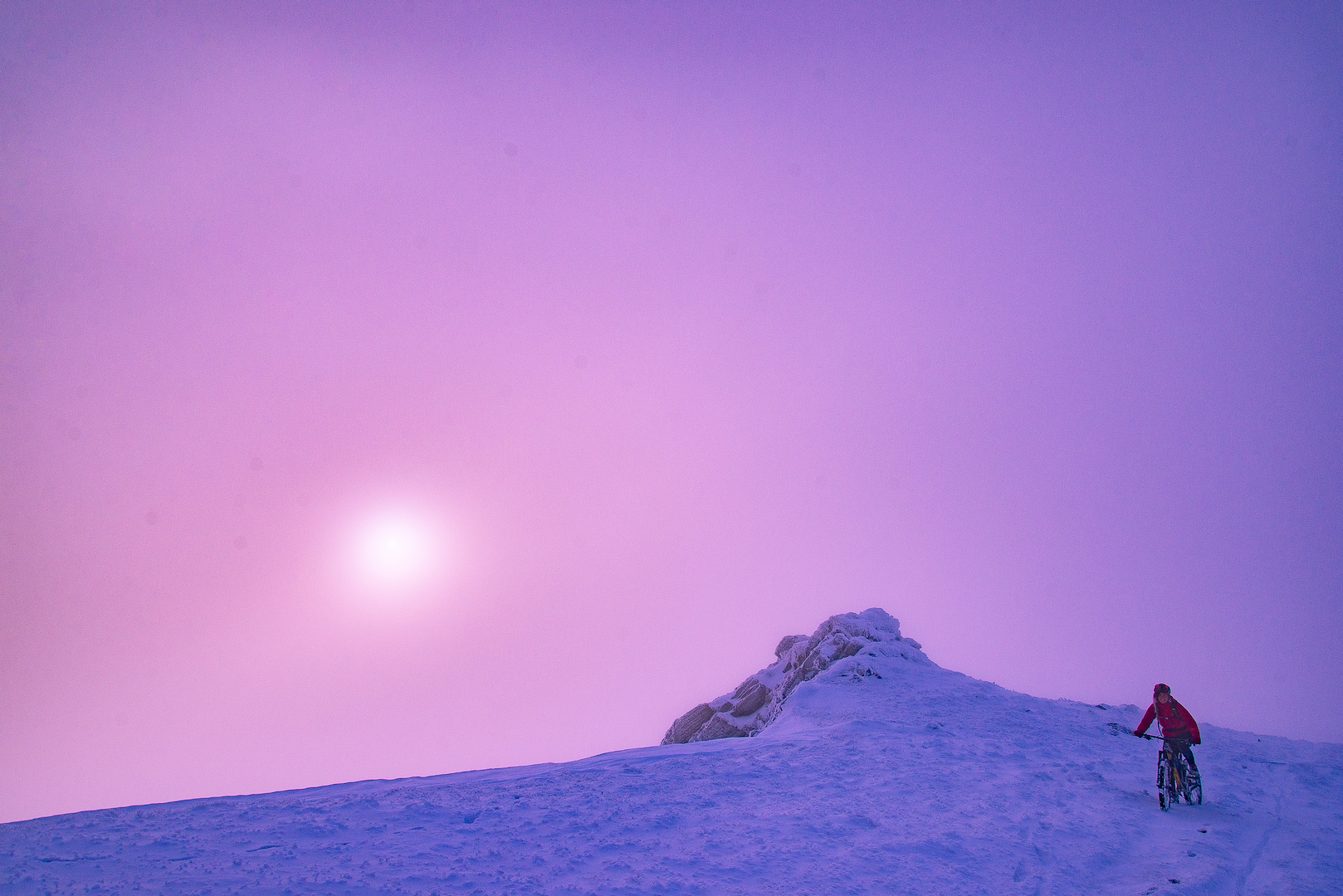 With three in the bag already in May, Gleouraich was my 18th Munro. I drove into Fort Augustus to load up on chips and supplies for getting another seven Munros under my belt the following day. I timed my run into town to coincide perfectly with some wind-turbine blades that were being transported by road. It took an hour longer to get my chips (British chips, which Americans call "fries").
Alas, I was in no hurry. I had only to park in the same place as that morning, fold the seats flat, set up the air mat and catch some shut-eye. That is where the rug came out from underneath me the following day. I had failed to pack said air mat, so was left to sleep across lumpy car seats, with the car alarm bursting into life every time I moved, only to be woken by the rising sun at 4 a.m.
The upside to this was that on a stroll at 5 a.m., I found two sets of red-deer antlers and likely had the most serene morning constitutional one could possibly imagine. One more upside was that, for once, I started early. I was up three hours ahead of schedule; how could I not be?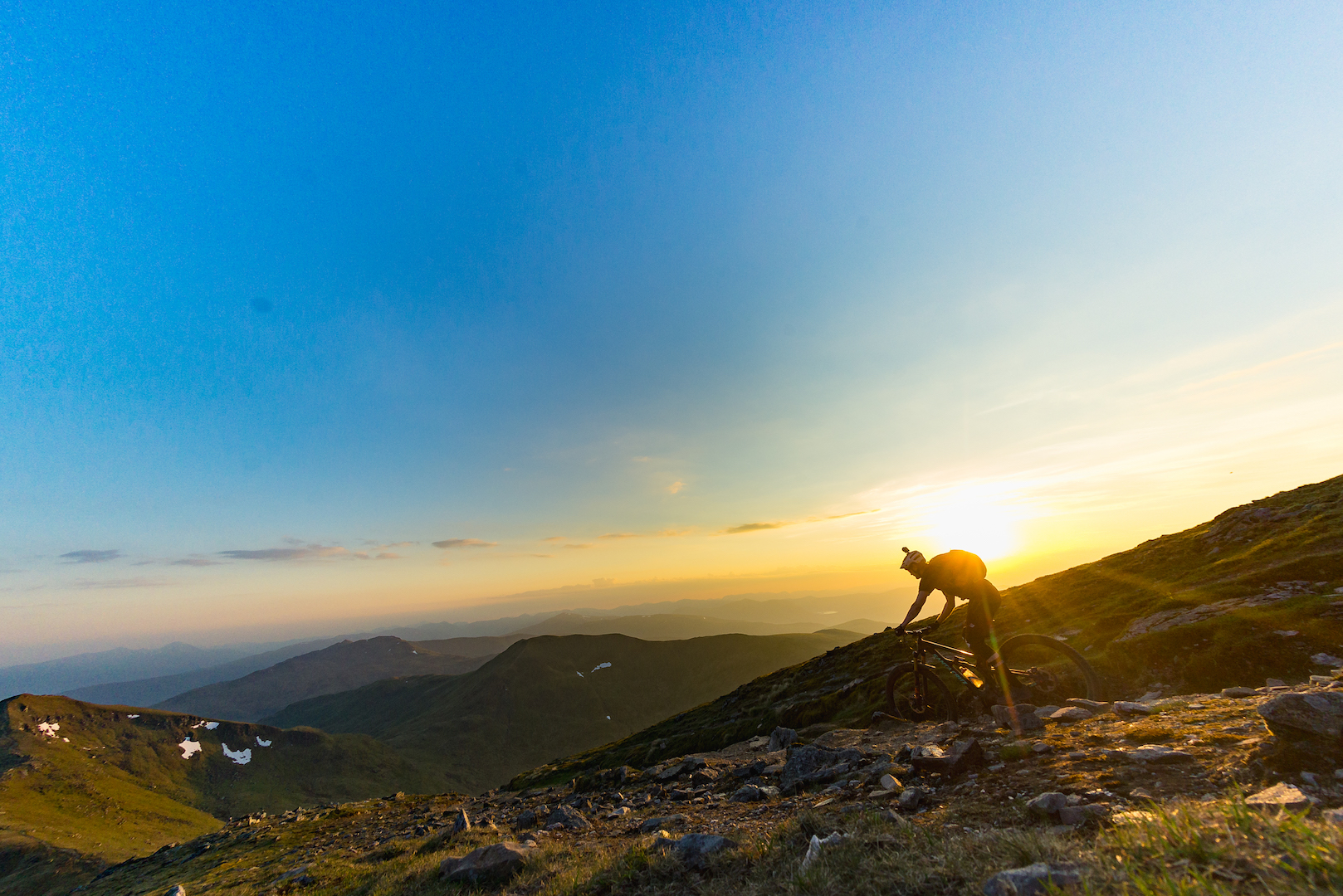 South Glen Shiel Ridge in its entirety was the order of business. Seven Munros, with a bailout option after No. 4 in the form of yet another stalker's path. Nine hours with only myself for company. A 25-foot vertical scramble after Munro No. 5. Munro No. 7 was unrideable in both directions and the run off the ridge to the valley below was torturously steep, wet and unpredictably slick. 
In hindsight, I should have started the ridge at its western end, taking in the worst of the climbs and the best of the descents, and missed the unrideable peak that just became a number to me. Would I do the ridge again? Probably not. It served a purpose and proved that after almost being blown off a mountain in a cloud of rain one day, you can easily be burned to a crisp the following, fully supporting the old saying, "If you don't like the weather in Scotland, just wait 10 minutes."
Perhaps I am being a little harsh, though. What I did enjoy was spectacular. Nothing beats being 3,000 feet or higher, with the sea in sight, and several hours of the same to come. After muscling the bike up and over sheer precipices, battling a hefty crosswind and even carrying down some descents, the bits that I could ride were unreal. Brakeless descents off enormous peaks, knowing nothing of the trail ahead, is exactly the kind of physically and mentally exhausting riding that South Glen Shiel Ridge offered and keeps me seeking out more.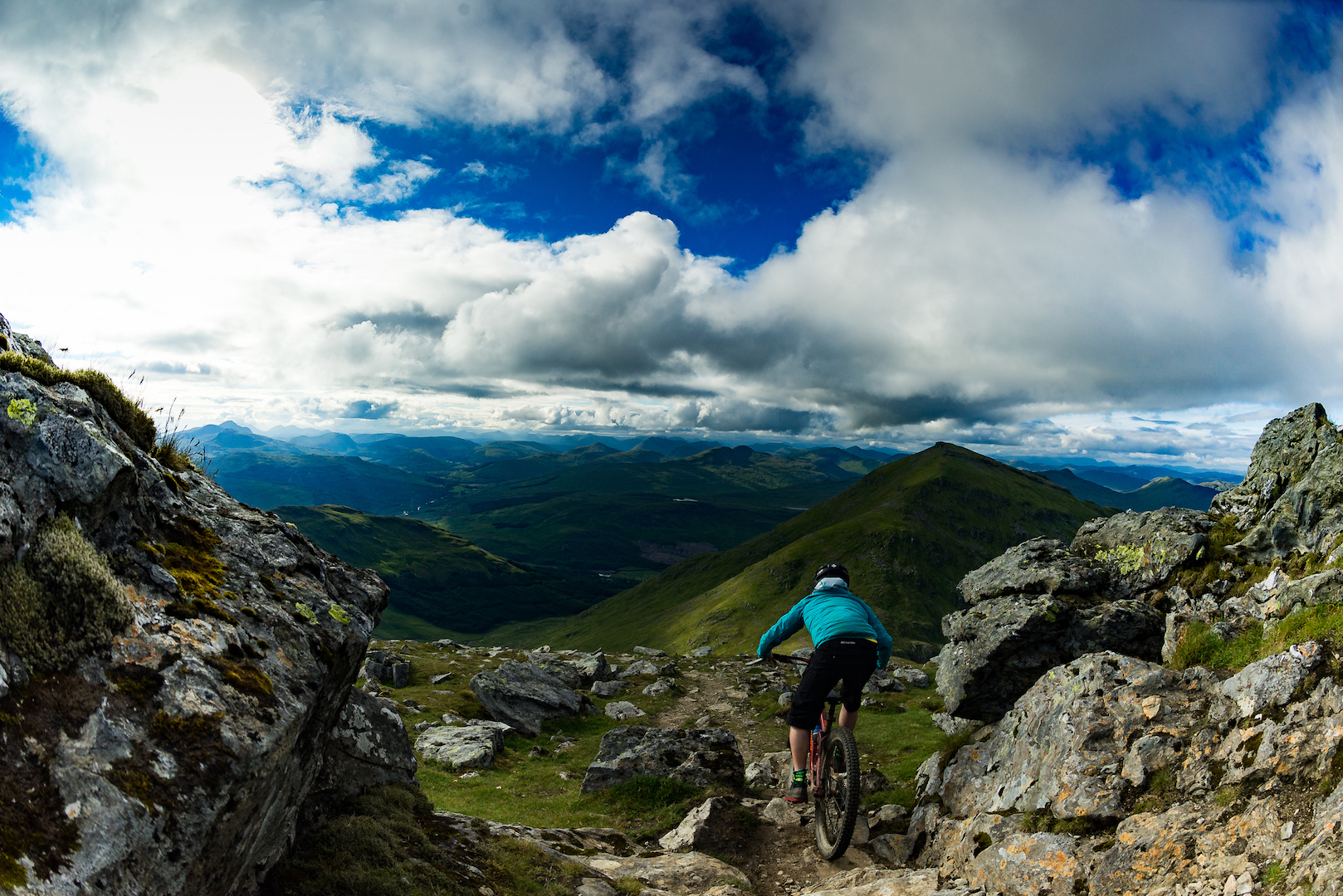 I would ride everything from choppy, grassy slopes almost too steep to enjoy to deep, rain-weathered ruts that demanded steering come from the rear axle and my hips rather than my bars. Vast, open hillsides with a meandering snake worn in by countless feet of trail that urge you ever faster. I might even do it again, but the other way around. I'd ride the best that Scotland's tallest peaks can offer and end in a real crescendo that was lacking in my original route choice.
I haven't learned anything from this. My 29th and 30th Munros were bagged out of necessity after climbing a high pass covered in impassible snow in the other direction. The seven-hour ridge walk in driving snow was the safest and most reasonable route off the hill. Makes sense, right?
For me, and I'm sure many reflect this thinking, the riding of large mountains gives me the mental and physical exhaustion that has become a dietary requirement rather than just a hobby or a serious pastime. I can usually go for three days without rinsing the tank before it affects my sleep.
Just as well there's 282 of them, I guess …