Philly Bike Expo: Moth Attack
Originally posted on November 5, 2019 at 22:51 pm
Megan Dean has been welding bike frames together for quite some time now. A transient of sorts Dean spent a good chunk of time cutting her teeth on the streets of Los Angeles as a bike messenger before starting a career as a frame builder. Her work speaks for itself, beautifully designed and finished bikes meant for going fast on a multitude of surfaces. Working under the name Moth Attack, Dean has carved out a reputation for building both road and cyclocross frames for customers.
With a recent move to Boulder, CO Dean has taken to the mountain bike and for this year's Grinduro event in Quincy, CA she built herself a fine hardtail to pilot over the trails and forest roads.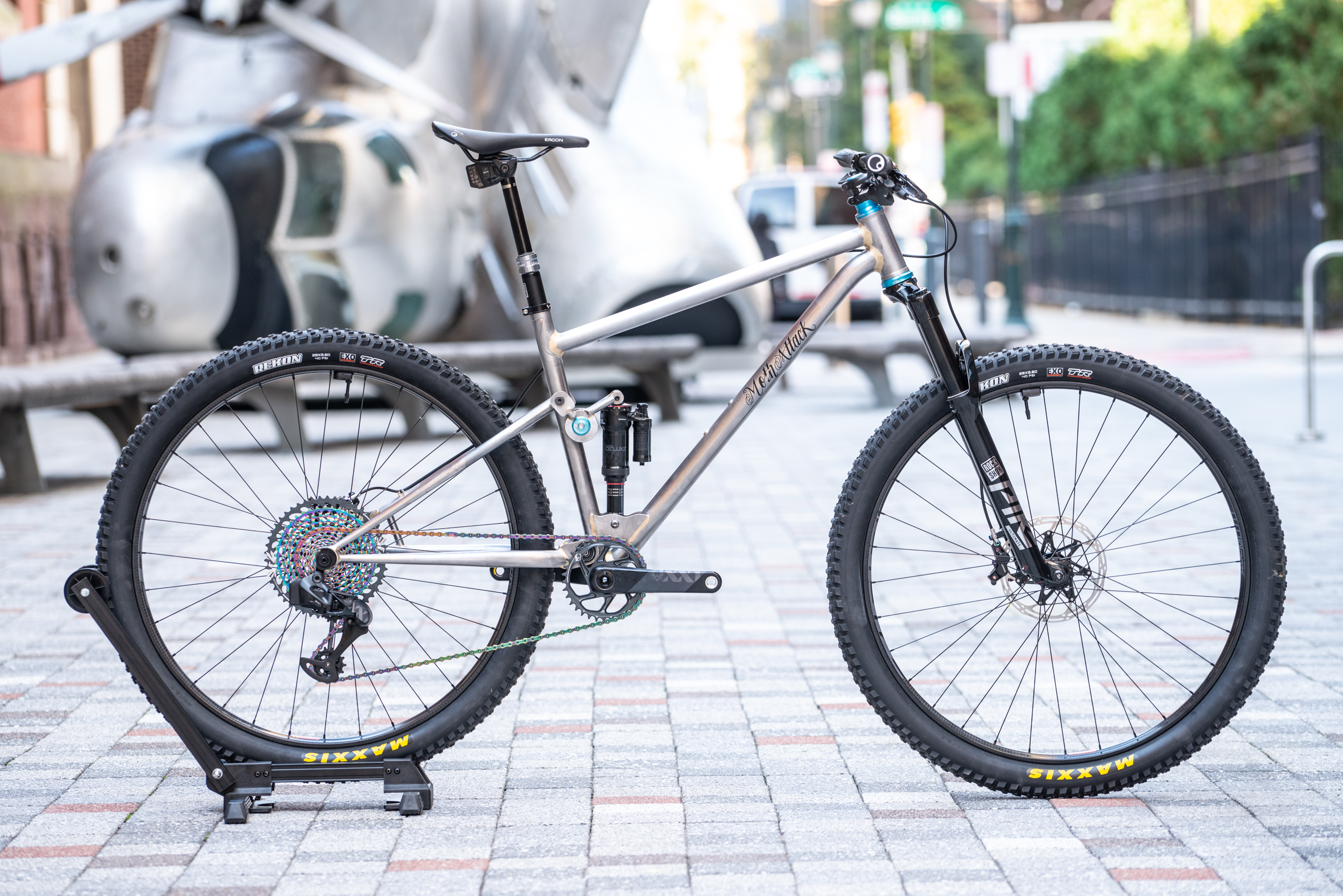 On a challenge of sorts, Megan Dean decided to build a dual suspension bike for this year's Philly Bike Expo. As we chatted, Dean remarked that she is getting more into mountain biking and had enjoyed riding trail bikes from a few of the bigger companies and thought that she could possibly create something herself. After referencing and reaching out to a few of her predecessors such as Rick Hunter, Megan fired up the torch and got to work.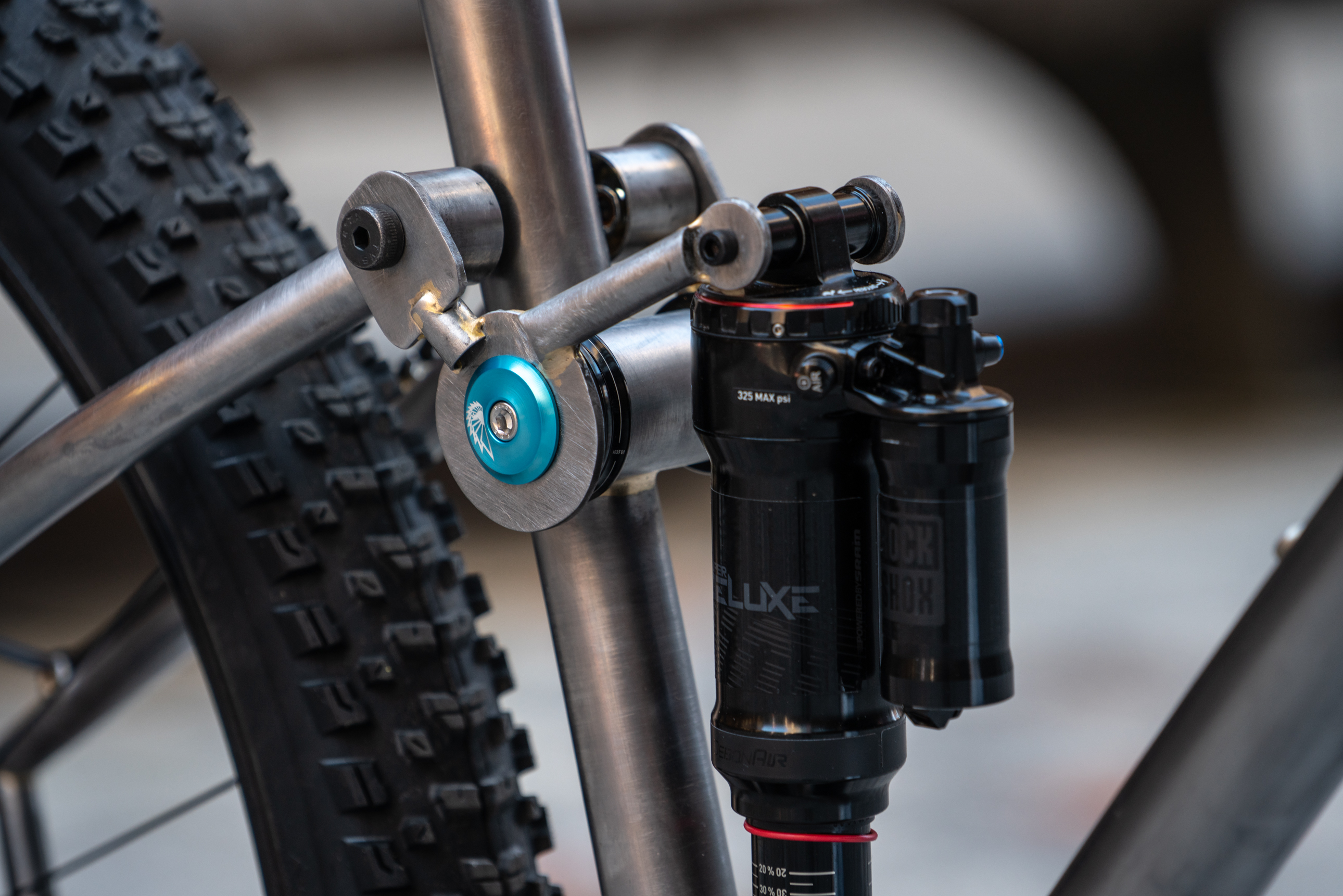 What Megan created was an eye-catching raw steel trail bike built with modern lines and full shredding capabilities. After studying a few different linkage designs, Dean went with a single pivot scheme incorporating Cane Creek headsets as the pivot bearings. With 120mm of rear travel and 130mm up front featuring SRAM's Deluxe rear shock and the Pike fork, this machine is ready for a full braap.
Finished with SRAM AXS wireless shifting and dropper post, Zipp carbon wheels and a Peacock Groove headset this is one lust-worthy bike.