Favorite MTB Accessory Series: Bina Bilenky of The Philly Bike Expo
Originally posted on October 30, 2019 at 4:20 am
Editors Note This the third installment of an ongoing series where we ask the mountain biking community what their go-to accessories are for tackling the trails, enhancing the ride, or saving the day. Check out the first installment here and the second installment here.
I had emailed Bina, asking her directly what her favorite bike accessory is. Her first response was a reflection of how I have always perceived her; she is kind and straight forward. She responded with, "You want an answer from me or someone else on our crew?". I emailed her back with, "You!"
Don't let Bina's genuine smile and kind demeanor fool you. She is the Owner and Event Director of The Philly Bike Expo, the largest east coast indoor consumer cycling event. I have have seen her in action, making this event happen several times. She knows how to direct people and how to execute one hell of an event. The Philly Bike Expo has grown exponentially over the past nine years and this year marks its tenth anniversary. This Philadelphia gathering has helped the bike community and industry grow on the east coast and will continue to do so.
She may be the daughter of bike legend, and OG of the industry, Stephen Bilenky, but she is on the path of creating her own OG status.
Philly Bike Expo is this weekend, and as usual Dirt Rag will be there. I'm proud to say we have been attending since year one! If you can make it, I highly recommend it. It is packed full of vendors, clinics, speakers, kids' activities, and much bicycle love.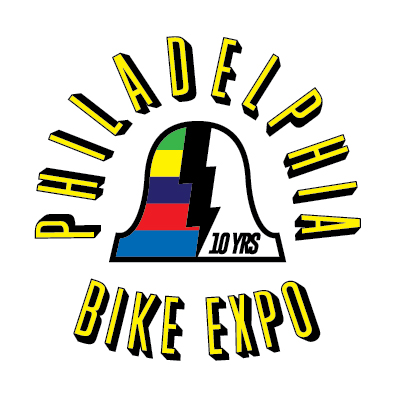 Anyway, I reached out to her a couple of weeks ago, hoping to catch a little bit of her time and was able to pry an answer out of her.
Bina:
I am super old school and don't readily jump on the new tech, but I absolutely love my Thomson dropper post. People had been telling me it was a game-changer, and it really is! I like to ride with a lower saddle height on my mountain bike when I'm descending or doing technical stuff. But if I ride low for the entire ride, I feel it in my knees. Definitely an improvement from changing my saddle height throughout the ride or just struggling on climbs. I kept it old school though by putting it on my 26″ EWR! 
Find out more about the Philly Bike Expo on their Facebook Page. If you want to stay up to date on our Accessories Series and everything else going on at Dirt Rag, be sure to sign up for our Newsletter.