Favorite MTB Accessory Series: All Mountain Bros Founders
Originally posted on October 22, 2019 at 0:39 am
Editors Note: This the second installment of an ongoing series where we find out from the mountain biking community what their go-to accessories are for tackling the trails, enhancing the ride and saving the day. Check out the first installment here.
Tracy Brown & Ikhide Ikhigbonoaremen are the Co-Founders of All Mountain Brothers, an initiative that spread diversity in the cycling community via online platforms, a global alliance where People of color can represent themselves in the ever-growing cycling community.
Here at Dirt Rag we are excited to support more people on bikes because bikes are fun. I asked Tracey and Ikhide this question separately and there answer was quite similar, read below to find out.
Dirt Rag: 
Tracy & Ikhide what is your favorite mountain biking accessory (or item you always take with you or has saved your arse a few times):
Tracy:
When I ride, I always bring my Genuine Innovations Tubeless tire plug kit.  It's a kit that comes with five rubber rope plugs, two Presta valve cores, a plugger tool, and a valve core removal tool. The most recent time this kit saved me, I had to huck off this big rock with a quick left turn into a descending rock garden. As soon as I landed and made that turn, I heard that loud puncture hissing, I quickly grabbed a strip and the plugger tool and closed it up saving me from a four-mile hike back to my truck. 
Editors Note: When Tracy is not growing diversity in cycling or riding bikes, he is an Ambassador for Specialized Bicycles.
Ikhide:
I like the Dynaplug air, a nifty plug kit that allows you to fill the tire with air and patch the hole all in one shot.  It works quickly, which saves time and gets you back on the trail.
I was on a ride and had just finished a long climb to the top, I threw on my knee pads and proceeded to drop in, only to make it about 20 feet before I heard that notorious hiss that comes from a puncture. I may or may not have cursed a bit, but I remembered that I packed my Dynaplug with me. I found the hole inserted the plug re-inflated and pulled out the shaft and wiggled the tire to get the sealant to coagulate and then I was on my merry way…! I will always have a plug kit in my pack. It saved me from a 6-mile walk back to the car.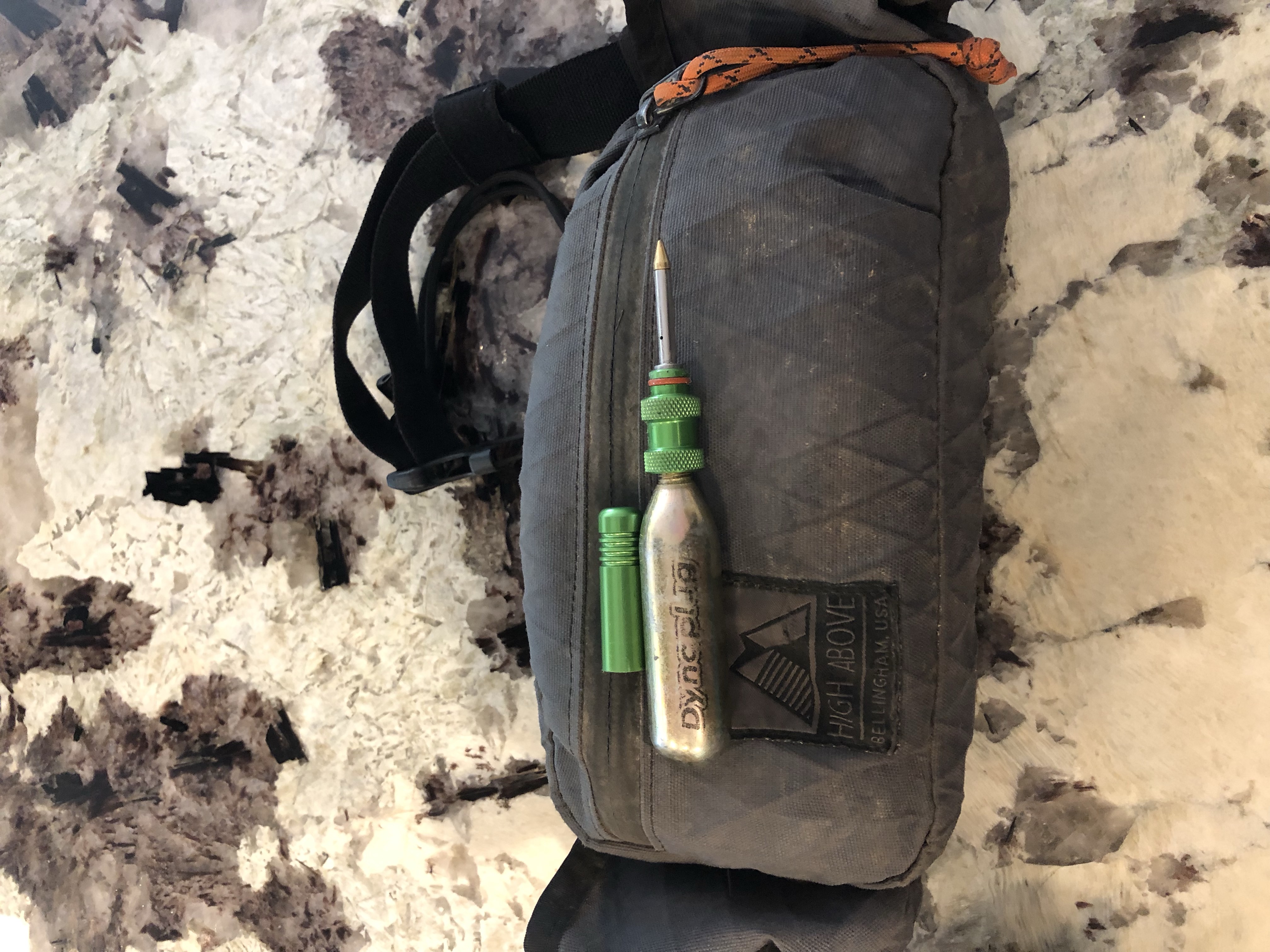 I have been riding mountain bikes for about 15 years I grew up on the east coast (Westchester County, New York) my love for biking and the outdoors brought me westward. I currently live in the foothills of Colorado, right outside of Denver. There are so many great places to ride close by, which keeps my riding well rounded, from trails to bike parks to dirt jumps to pump tracks, Colorado has a bit of everything. 
Cycling has brought so much positivity to my life. I hope to inspire people to get outside and enjoy the many facets the outdoors has to offer. 
Editors Note: When Ikhide is not growing diversity in cycling or riding bikes, he is an Ambassador for High Above and Chromag Bikes.
Find out more about the All Mountain Brothers on their Facebook Page. If you want to stay up to date on our Accessories Series and everything else going on at Dirt Rag, be sure to sign up for our Newsletter.