Getting Rad with Reading Radsport
Originally posted on October 7, 2019 at 0:07 am
by Riley Missel
Photos by Martin Vecchio
Nestled inside a cluster of lush trail systems and quaint stone farmhouses in eastern Pennsylvania is a small urban city obsessed with bikes. One weekend in August, the obsession is especially obvious: the Radsport Cycling Festival. A crowd of teenagers on BMX bikes pop wheelies to the delight of passersby, sinewy pro road racers power up a famed hill climb on the edge of town, and a peloton of toned, tanned legs rips around a downtown crit course surrounded by beer-sloshing spectators. People of all ages ride around a dirt loop in City Park, some of them on gorgeous Juliana setups, some on the fully rigid Walmart bikes they've stashed in the garage for decades.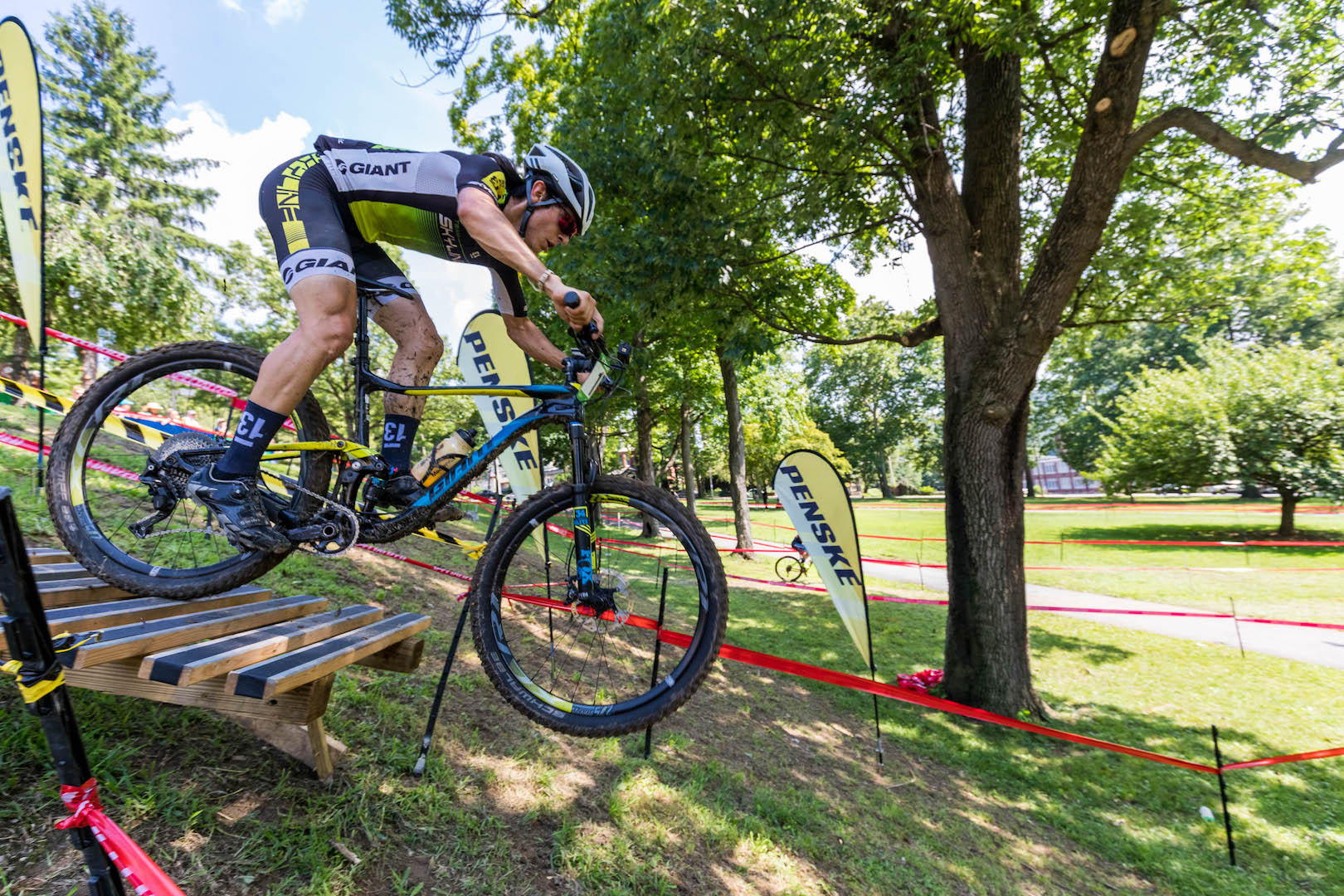 The trails surrounding downtown are bustling with new riders and experienced shredders, including a few adaptive mountain bike hand-cyclists. The rail-to-trail system connecting the scenes is full of families and couples headed for ice cream or to meet friends at the brewery. Wissinoming Creek Trail takes riders into West Reading, where Sweet Ride Ice Cream and Chatty Monks Brewing Company are right in town. There are lots of different connector trails in addition to the Schuylkill, too. People smile and wave as they cruise along in the setting sun. Welcome to Reading, Pennsylvania.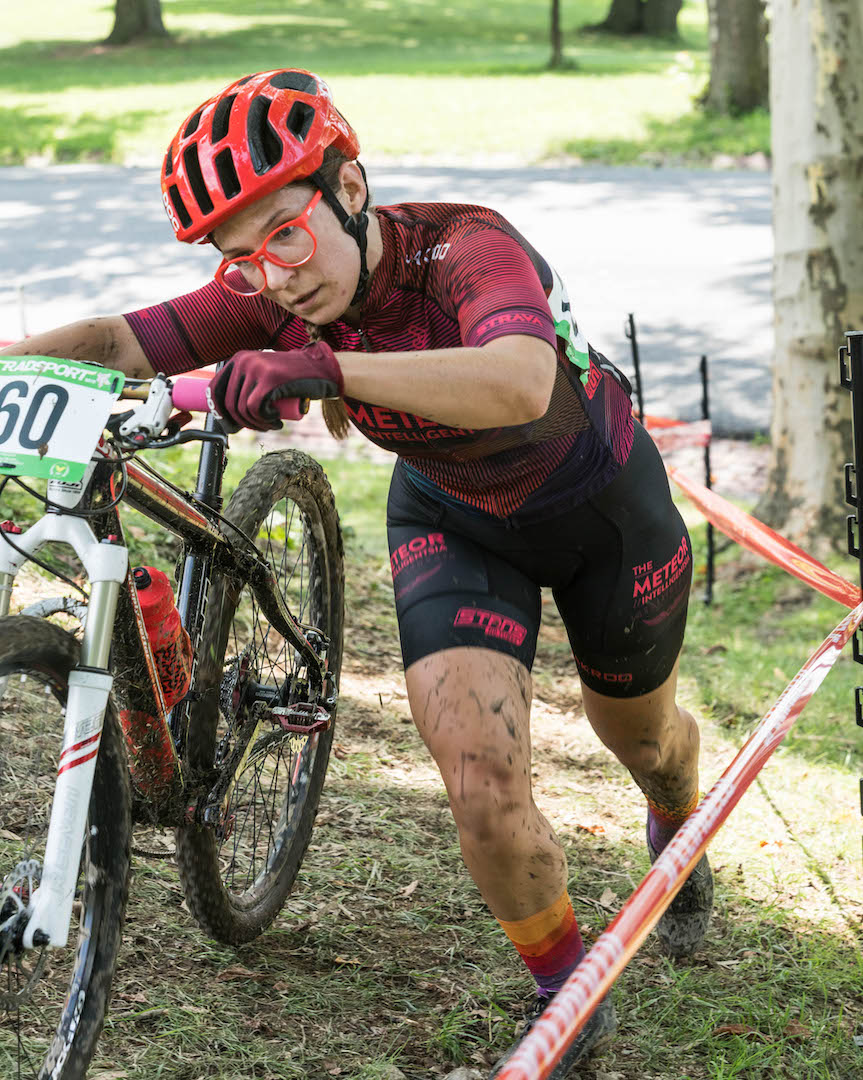 The city's cycling community is apparent the other 363 days of the year too: The greater Reading area was designated a bronze-level IMBA Ride Center in 2015, and local riders and associations have carried the label with enthusiasm and pride. Besides being a rad place to shred rowdy or tame trails and get a beer afterward, the community is making room for riders of all styles and experience levels, with programs and events especially for new riders, women, adaptive hand-cyclists and any inner-city kid who wants to have fun on a bike.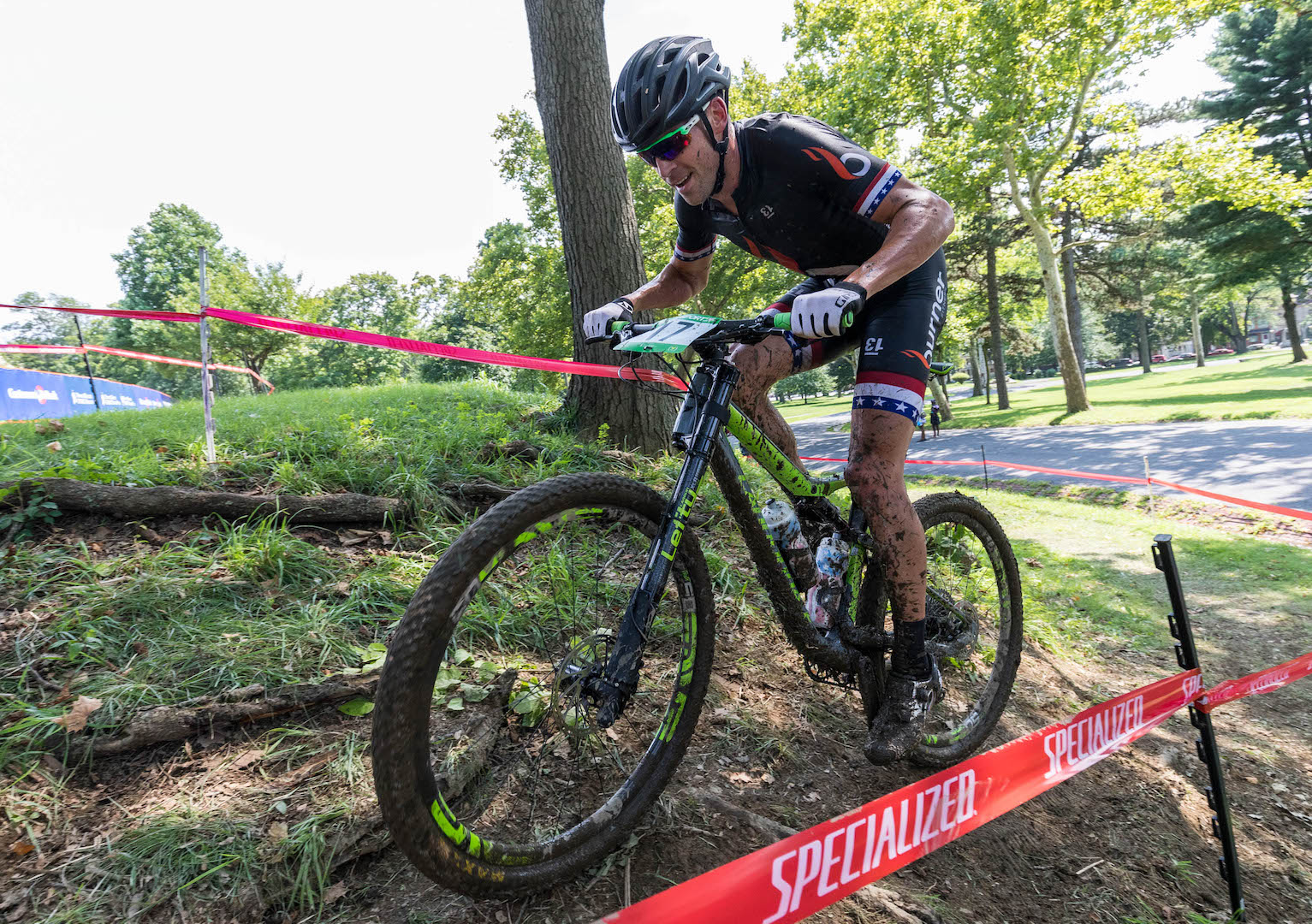 Mount Penn, the most technical trail system in the Reading area, is currently listed as the No. 1 riding area in the state of Pennsylvania by Trailforks, which also named Reading the best riding city in the state. The local trail administration, the Berks Area Mountain Biking Association (BAMBA), is behind a good bit of these high accolades. The seven-year-old organization is 200 members strong; it built and maintains the 180 miles of mountain bike trails that are spread between six different trail systems. 
According to founding director and public-relations director Fred Moreadith, the number of riders in the area has been growing rapidly since then. As stoke and enthusiasm have spread, people are taking advantage of these trails being so close by. "When you go to Mount Penn, it's hard to find a place to park because the cars are lining the street," he says. "When we started [BAMBA], we didn't even have parking at some trailheads, because we didn't have enough riders to need [it]."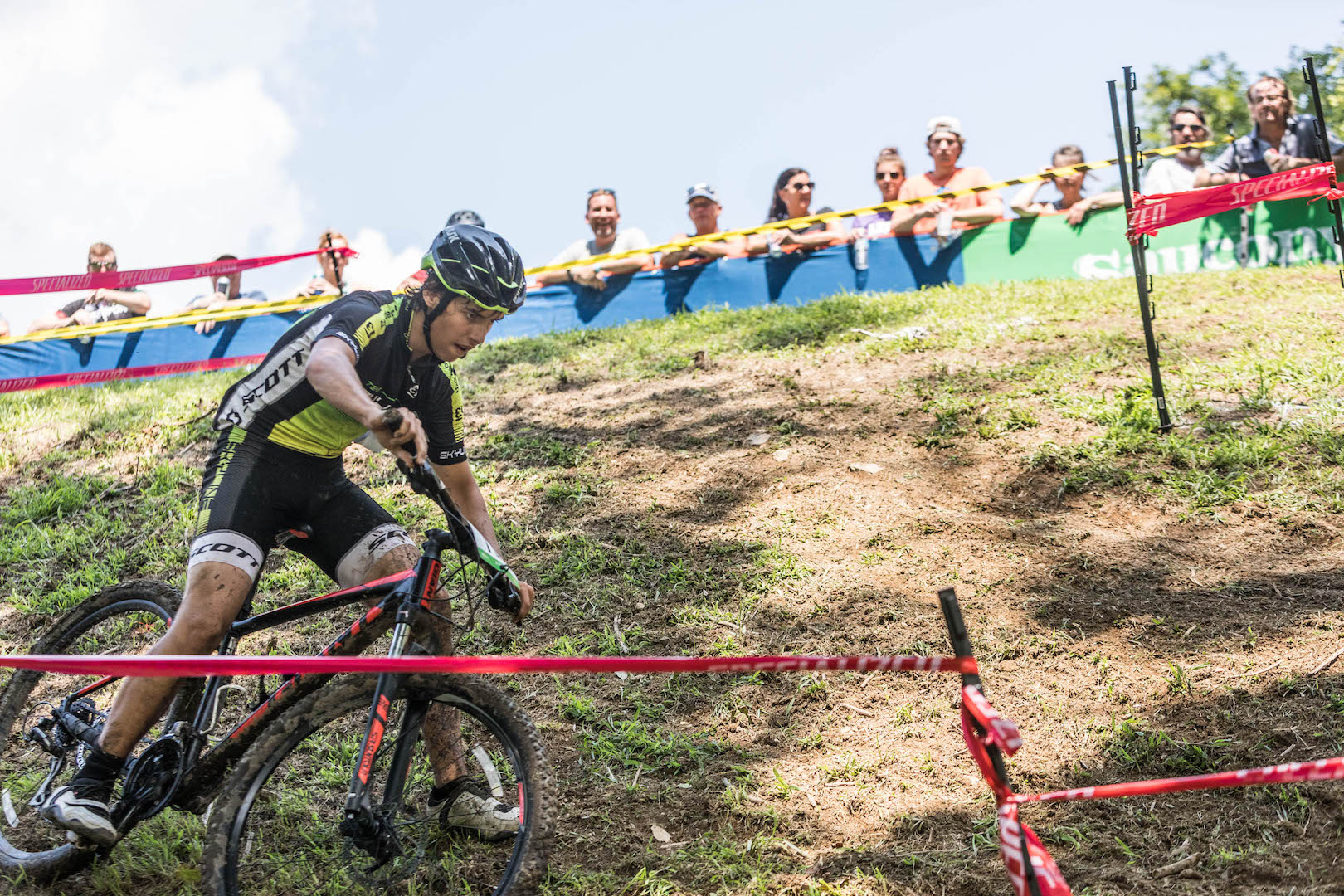 According to Moreadith and BAMBA research, Reading is the only urban ride center (meaning an area super close to all the people and amenities of big cities) of its size in the whole country. The six different trail systems are a five- to 30-minute drive from the bars and restaurants of the city center, and between them there are over 64 different trailheads where you can access singletrack or rail-to-trail riding. Five of the six trail systems are connected by the Schuylkill River Trail, a recreational, Strider-bike-friendly path over 60 miles long. According to BAMBA, the system's trailheads are within a two-and-a-half-hour drive for over 11 million people living in the sprawling Pennsylvania countryside, New York, Philadelphia and their suburbs. 
"That's unusual for mountain biking trails across the country," says Moreadith. "You usually have to drive or fly a great distance to get to some backcountry. People in New York or Philly can get there in a short drive. "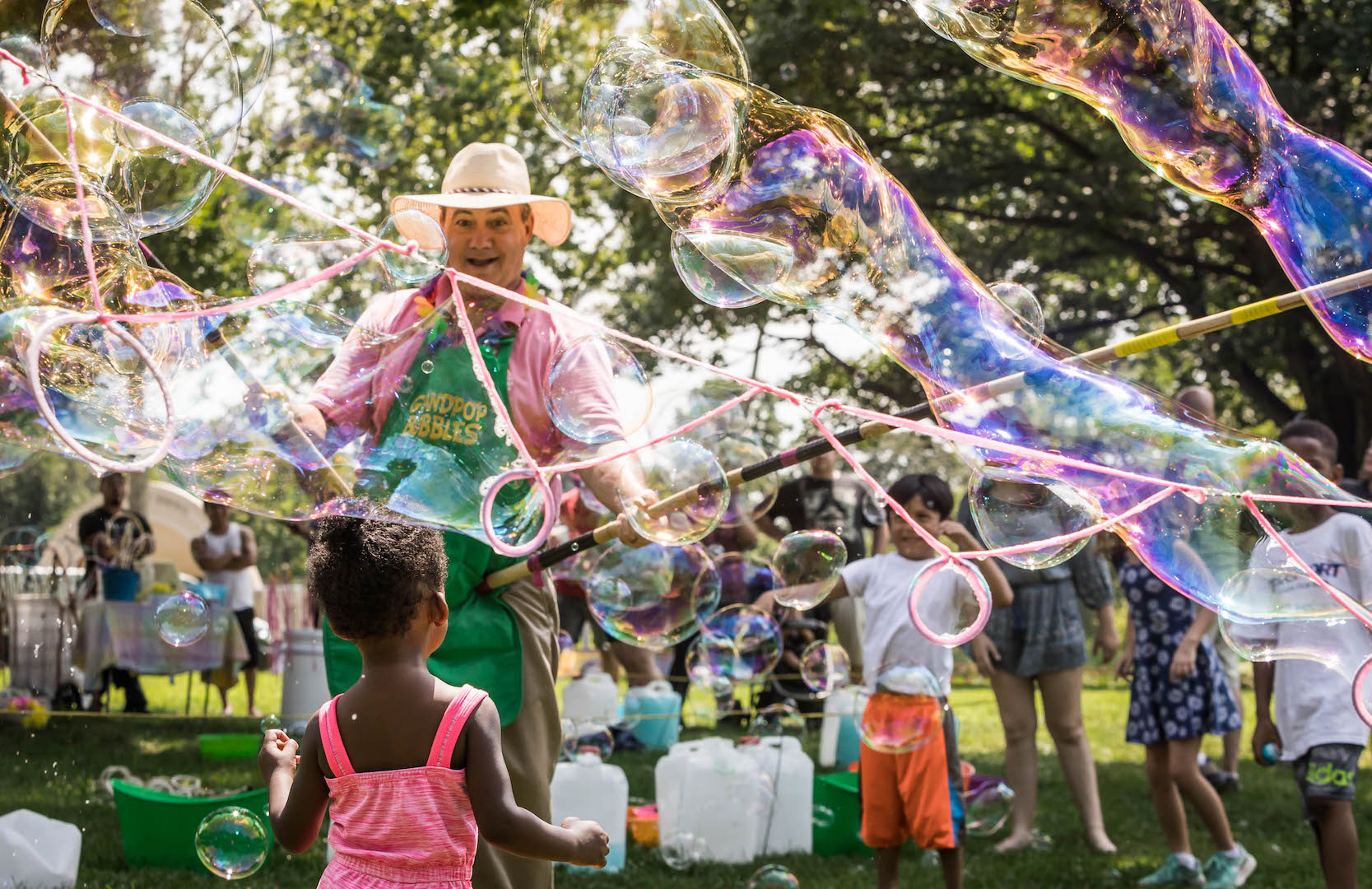 This makes Reading a really popular hub for cyclists of all styles, because of the gorgeous road riding in the surrounding area as well. In terms of building trails and designing community programs, BAMBA focuses primarily on promoting inclusivity and serving the many beginner-to-intermediate riders in the area. There are even adaptive-cycling events in the summer to get riders on bikes built for individual needs, and adaptive cyclists from all over the East Coast and Midwest come out to ride.
"In the past, some organizations have been more focused on promoting 'extreme' places to ride, where you can huck off 6-foot drops or fly down bermed-out trails," says Moreadith. "But that's not what mountain biking is in most communities."
Since 1999, the city had hosted the Reading 120, a UCI road race. In 2015, it became too expensive and complicated to orchestrate. But Reading was determined to hold a bike race, so community members contacted race promoters Kacey and Gabe Lloyd of Longtail Creative requesting that they organize a criterium. Thanks to huge community support and sponsorship, the inaugural Reading Radsport Festival, a two-day cycling experience hosted in downtown Reading, was planned in just seven weeks and held in August, 2017.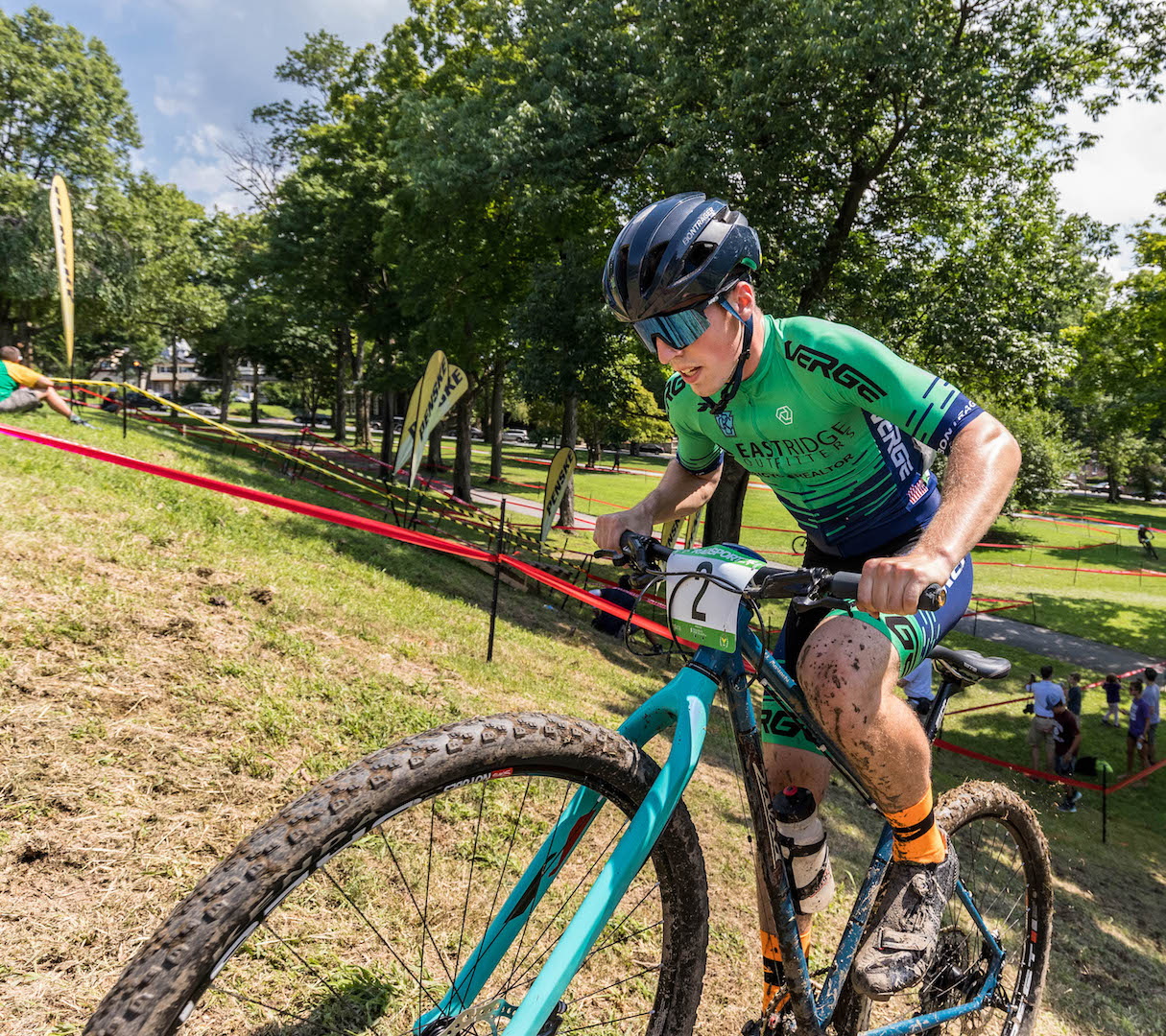 Benefitting the Reading Recreation Commission, the Radsport Festival serves multiple purposes for the city: It provides a free, professional sporting event for community members, many of whom can't afford to take the whole family to a concert at Santander Arena or to a Reading Royals hockey game. The event also raises awareness and funds for the charity that, among other things, feeds over 90,000 meals a year to underprivileged youth in the area. And it helps further BAMBA's mission of incorporating as many community members as possible into the cycling scene. In 2018, the event featured a twilight criterium, a hill climb, a cyclocross race, a wheelie competition and a short-track race.  
"That was only possible because we had really significant and fantastic community support," says Kacey. "We had commissioners pulling strings, special permits going through PennDOT way behind schedule. The whole community was on board and we had a lot of community leaders, including the police chiefs and the commissioner and major business owners in the area, who were supportive."
In order to incorporate the most spectators, organizers opted to hold a mountain bike race in the park on the taped-off cyclocross course rather than trying to get people to schlep out to the woods. By adding ramp and log-over obstacles for mountain bikes, they created a fun and accessible short-track loop.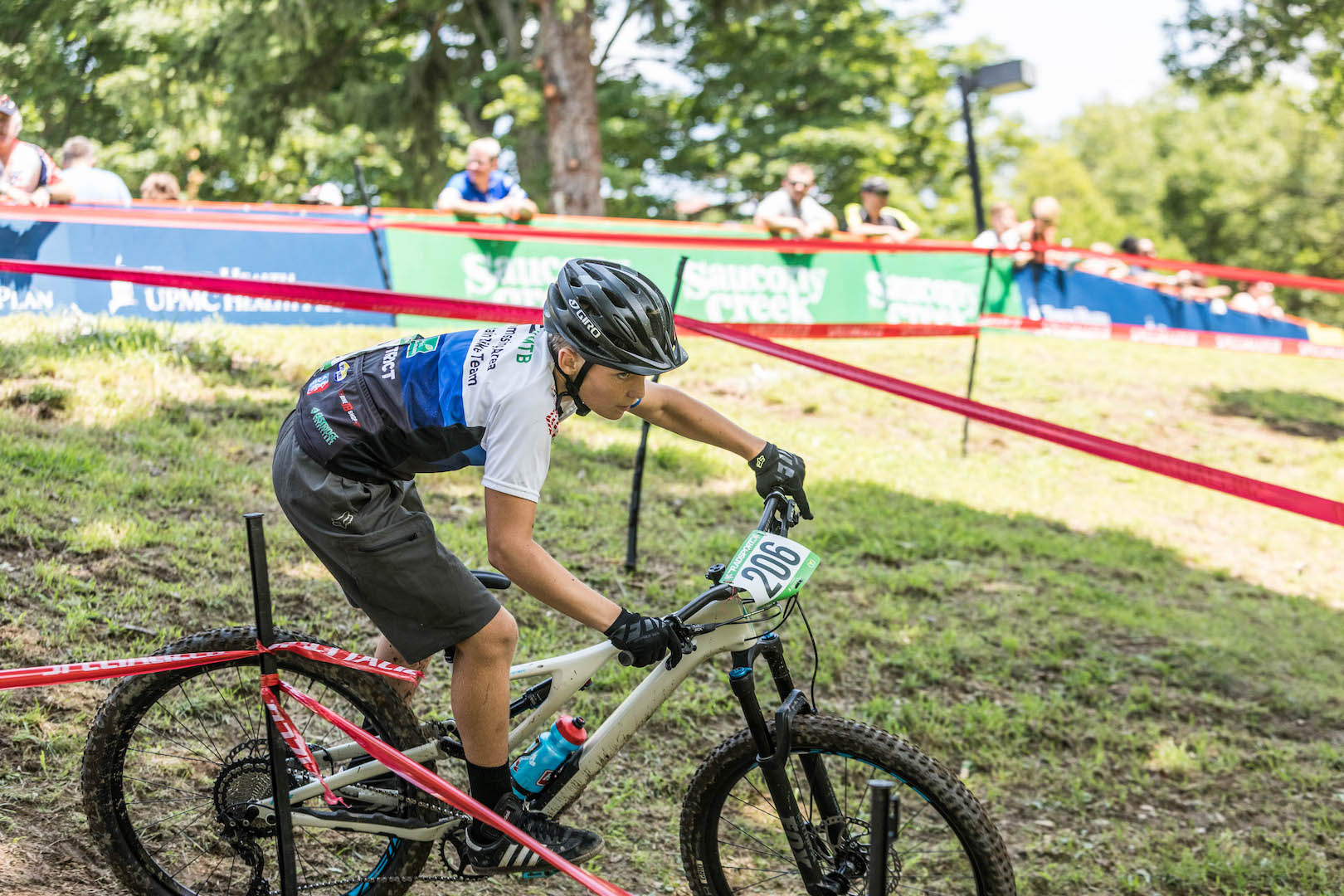 "It's designed [so that] any inner-city kid in Reading who has a bike can come out and enter the race," Kacey continues. "There's a ride-around for all [the obstacles] because we want this to allow true beginners to be able to go have at it and challenge themselves."
Perhaps the highlight of the spectator events at Radsport is the wheelie competition, which attracts a lot of the city kids who cruise around downtown on BMX bikes. One of the hashtags frequently used by young riders in the area is #WheelsUpGunsDown. 
"They spend their time doing wheelies and riding around instead of getting involved in things they shouldn't be," says Kasey. By incorporating these kids, teens and the local culture, Radsport gives them the incentive to hone that skill set and the opportunity to show it off. "We've seen them posting all year round with #TrainingForRadsport, which is really cool." 
In addition to the wheelie competitions and youth-specific mountain bike events hosted by BAMBA, many area kids are inspired by the Radsport dirt course. Last year, a woman whose business was an event sponsor brought her 9-year-old son out to watch the races. The next day, she called Kasey laughing because her son was riding around the backyard and falling all over himself: He had built a makeshift ramp and was practicing for the next year's Radsport. 
Reading, this semi-secret trail-system gem, is a vibrant place that will pleasantly surprise any cyclist who visits, and maybe even make them wish they called it home. At the very least, riders will likely be inspired to train for an upcoming Radsport, to hang with the locals in August.