Where do you want to ride in your one wild and precious life? – Sponsored
Originally posted on September 20, 2019 at 4:20 am
I bought my first mountain bike back in 2000. I was just starting college and wanted a bike I could get around town with, but also use to explore the dirt roads, arroyos, desert expanses and mountain trails of my new home in Santa Fe, New Mexico. I didn't really understand mountain biking as a sport, but definitely wanted something that felt as wild and spirited as I did at 17. It was just a step or two above entry-level, a fair bike for my budget, and it opened up my world to the giants and fairies who live in the tucked away roads of that ancient merchant town, the shapeshifters and La Llorona of the arroyos, the howls of coyotes as I sometimes stayed up all night riding around. That bike was my way to work and to school, to parties and to the vastness of my mind. As September rolls in and kids go back to school, with the same crispness in the air that piqued my curiosity so many years ago, I am again urged to take the long way home, to barely go home at all.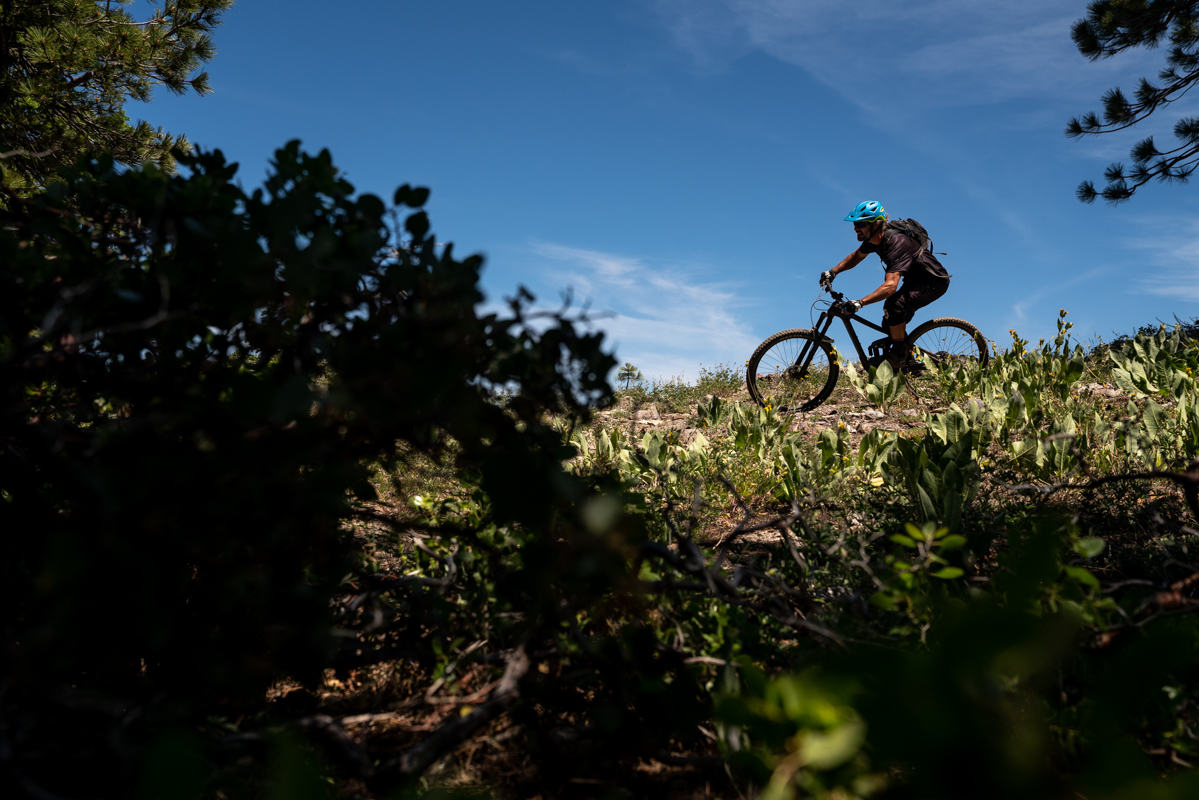 There are routes everywhere. Singletrack shortcuts through parks, worn down paths along the river, dirt roads that lead who-knows-where but are bound to get you somewhere. Now that the oppressive humidity of summer is waning, I reach for my bike as a more automatic option, give myself twice the time to get somewhere as it would normally take if I were trying to optimize my day. I practice my log piles on the way to the bar, and on my way home practice my bunny hops on the sidewalk curbs. I ride my mountain bike to yoga, then stop to enjoy the sunset along the river, practicing my wheel lifts in the grassy embankment. This is what September is all about. Isn't this what life is all about?
All it takes is a few extra minutes — truth be told, if I hustle it's faster to get most places by bike than by car from my house, but where's the fun in that? — some water and a lock. I've been reaching for the Abus Bordo Lite 6055. It's light enough that I don't notice it in my pocket or fanny pack, and it's folding design gets long enough to wrap around most awkwardly-shaped objects in the event that there isn't a bike rack nearby. It fits in pockets too narrow for my cell phone, but would have been perfect for the beeper I carried around back in 2000. Those were simpler times, back when locks could be picked with a chewed-on Bic pen. This Bordo Lite 6055, for being so light, has the same security you can expect from any Abus lock.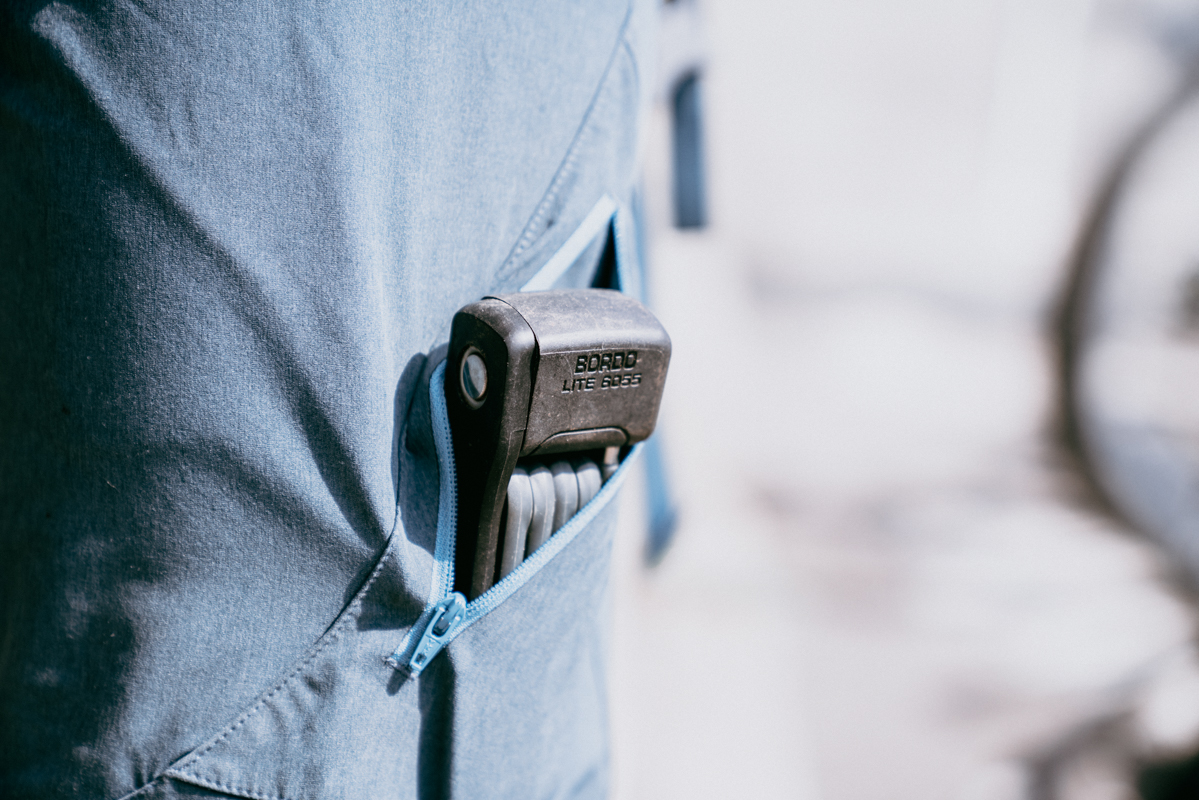 While working on the Cruise-Your-Own-Adventure story for this issue, I used this lock to secure my bike while I went kayaking, and later used it to lock our bikes to the car rack while The Intern and I grabbed some pizza, which saved a lot of time in not having to go back to our home base to drop off the bikes. More riding, more pizza, less logistics.
Unfolding to 60 cm, it's the lock I keep in my bag when I don't know where my day will take me. It's light enough to all but forget I have it, but boy do I appreciate when I reach for it and it's there. I don't have to think so much about finding that perfect spot, or whether or not my destination has designated bike parking. Just like me, it's grab-and-go.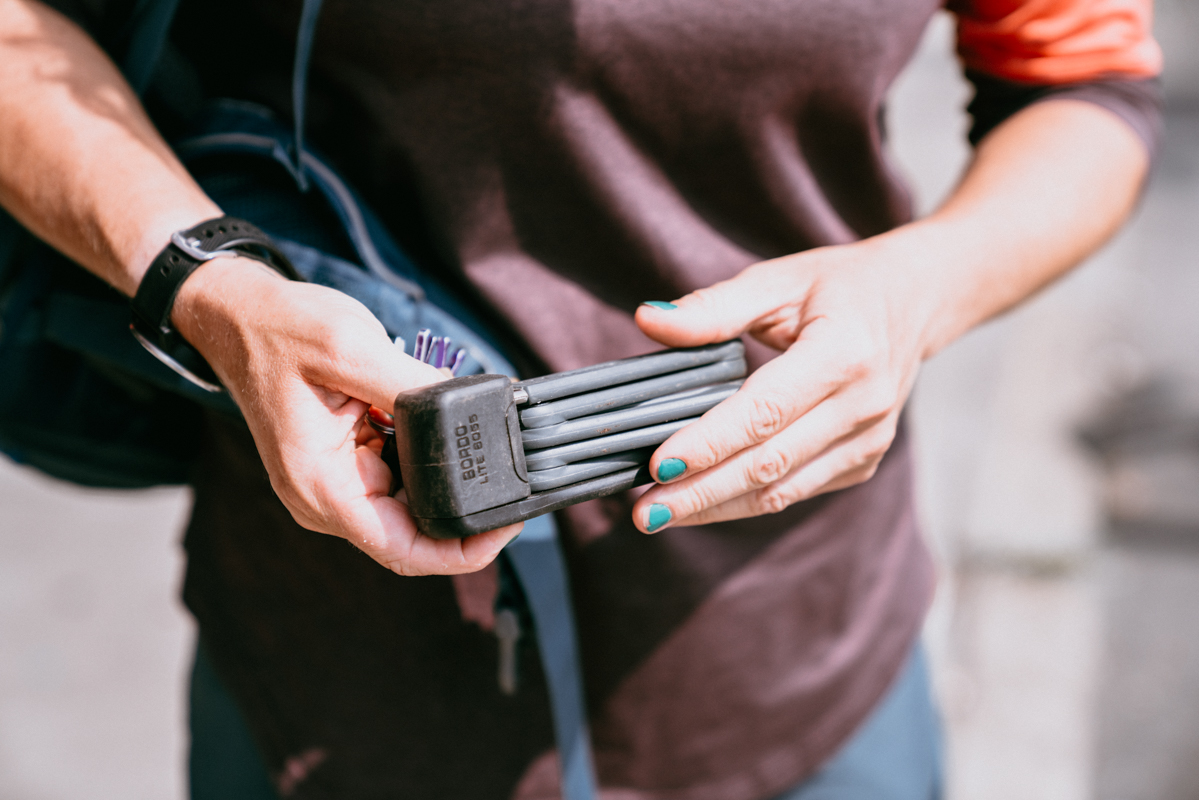 As the days start to slowly get shorter and we sit in our offices or classrooms, watching the leaves change and daydreaming about flannel shirts and night rides, think about this: where do you want to go, and how do you want to get there? Even in our scheduled and regimented lives full of obligations, we have the ability to choose our own adventures in even the smallest ways. Choose to ride, choose to explore, choose to turn off Instagram and spend those 15 minutes checking out a trail that looks like, just maybe, it could run alongside the road you would otherwise take. Those cute puppy photos will be encapsulated forever on the internet, but these precious autumn days are always short-lived.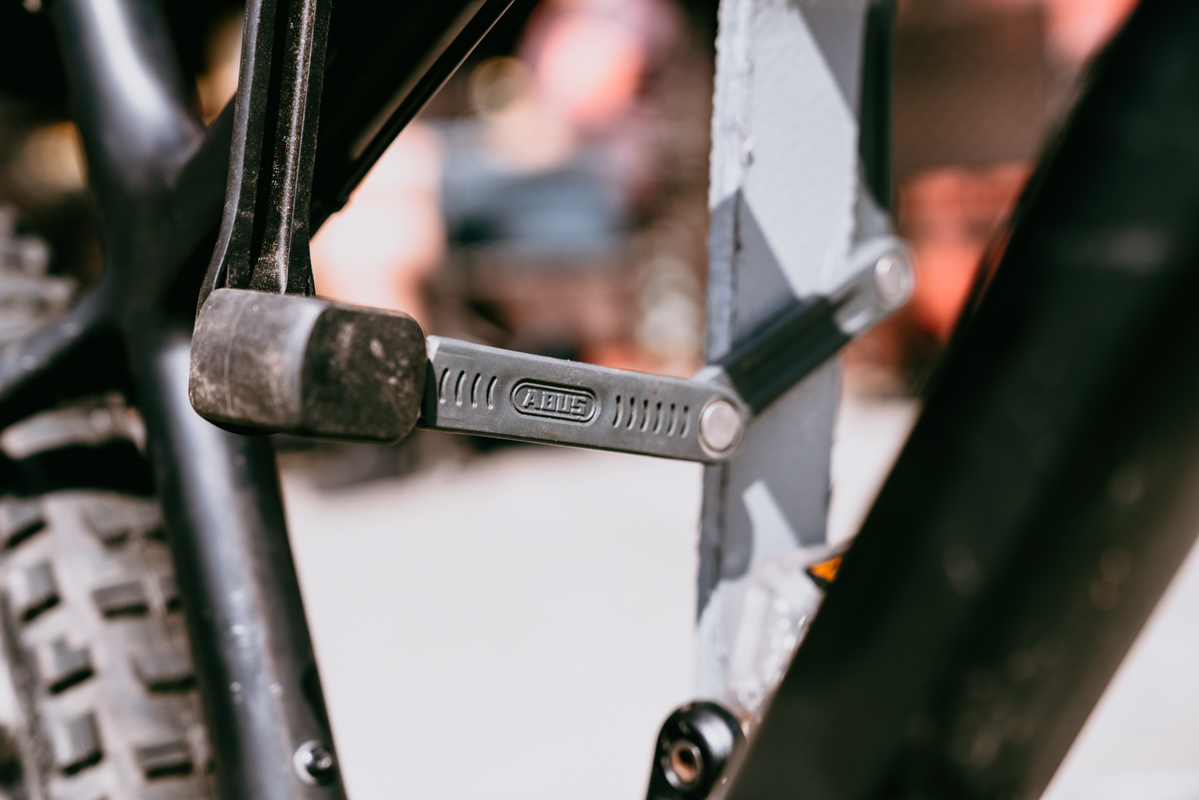 *The title of this story is adapted from the last two lines of the poem "The Summer Day," by Mary Oliver: "Tell me, what is it you plan to do / with your one wild and precious life?"
---
Note: Although this post is

sponsored

by ABUS, all opinions are our own, always.
Please consider supporting the folks that keep us in business: