Snowshoe World Cup Downhill Finals Ultra-mega Photo Gallery
Originally posted on September 8, 2019 at 10:13 am
There was speculation day long on how many people actually showed up for yesterday's Downhill Finals at Snowshoe mountain. As the riders began plummeting down the mountain at warp speed the cascade of cheers, horns, cowbells, and chainsaws sounded like a tsunami barreling through the woods. Based off of intense scientific research of maximum decibel levels it is safe to say that there were likely a million people in attendance, give or take 975,00 or so.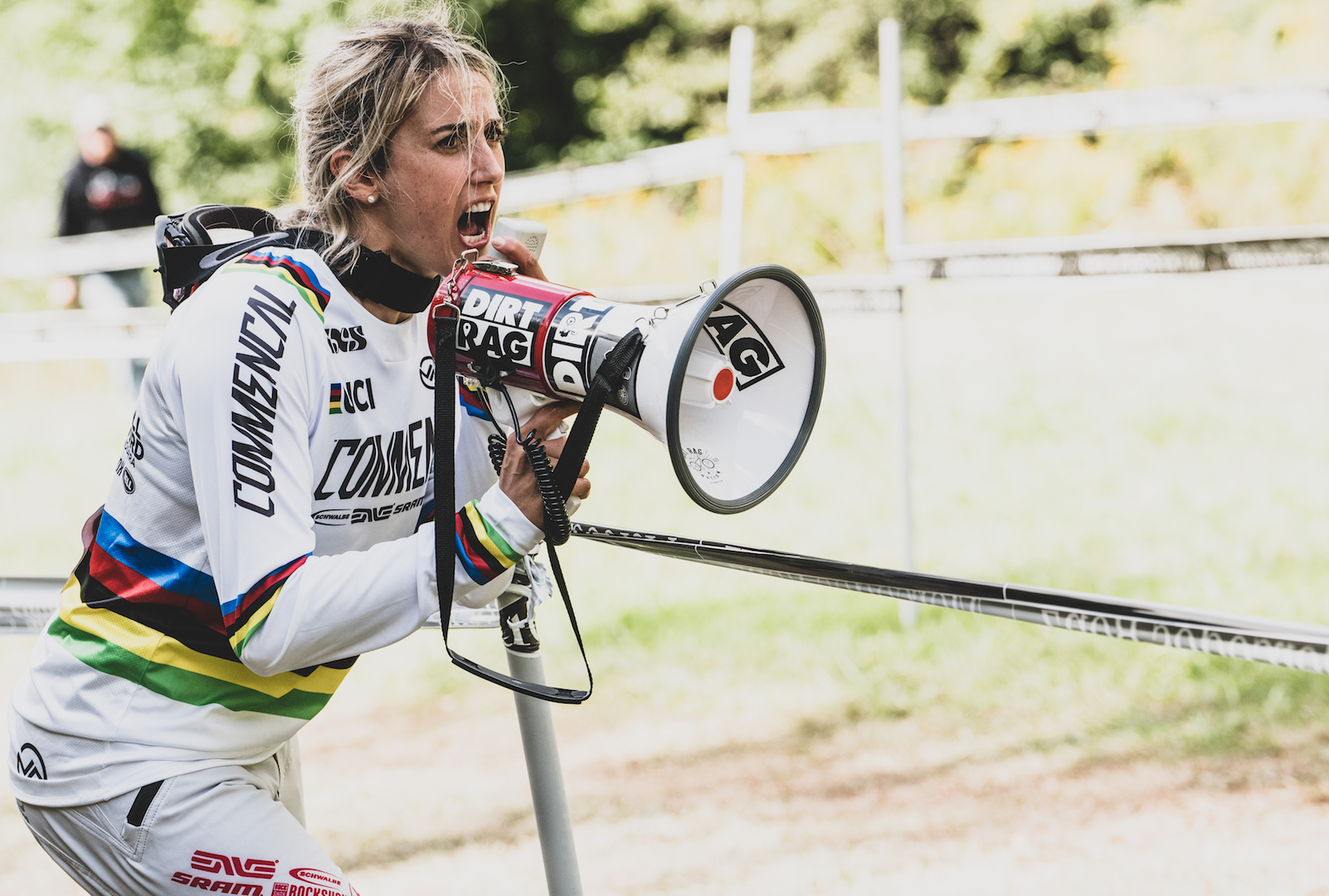 Fans waited to see their favorite riders and to find out who would take the overall series win. The French women once again proved that they are bringing the heat big time as the young Marine Cabirou scorched a winning lap and newly crowned World Champ Myriam Nicole followed just two-seconds behind to take second. As if Myriam wasn't one of our favorites to start the day she most certainly is after she stood along the course cheering on teammate Amaury Pierron with a bullhorn covered in Dirt Rag stickers. Tracy Hannah put down a solid run for Fifth place and it was enough to secure her the overall for this year's World Cup.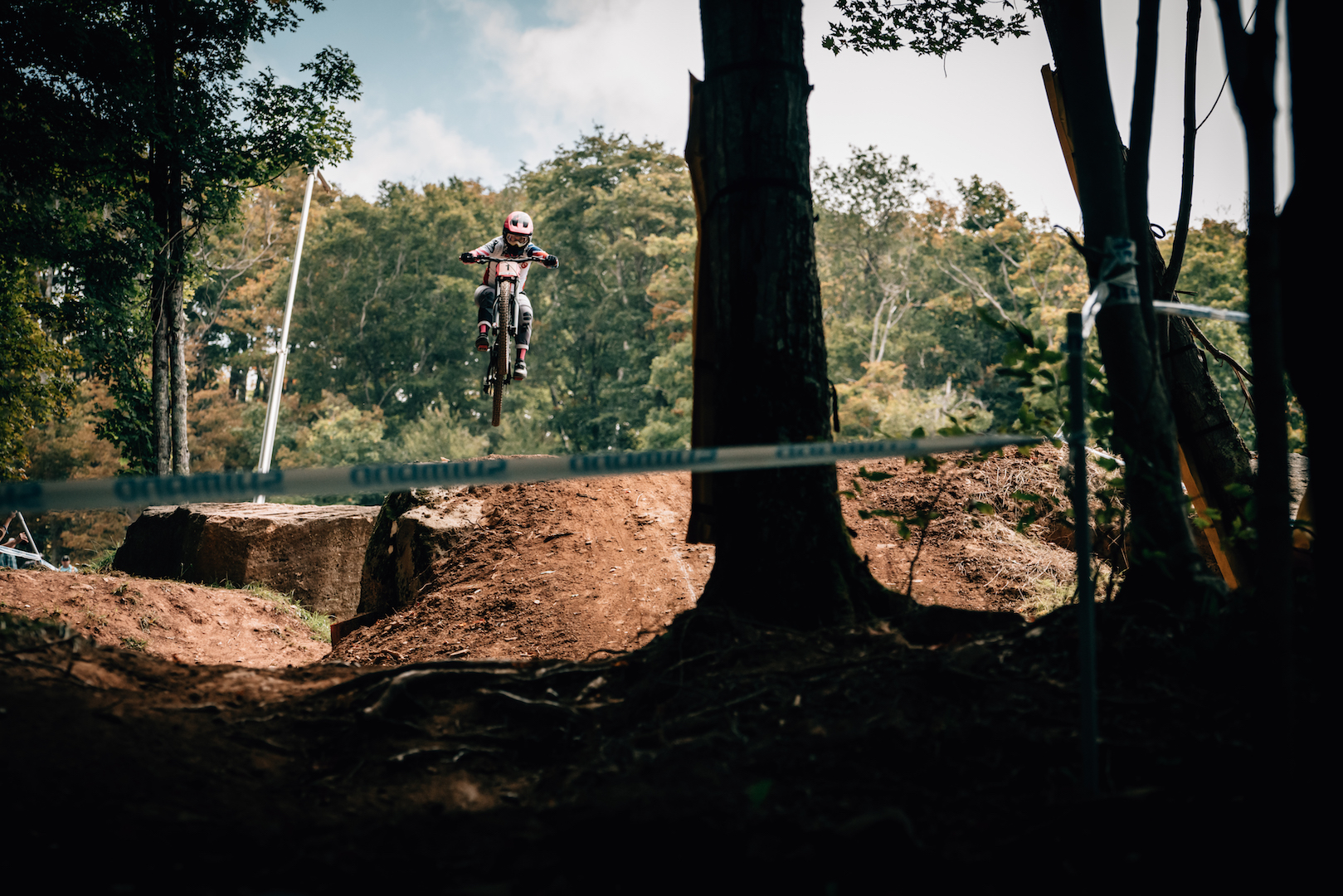 In the men's race Danny freakin' Hart does what he does best and kept fans on the edge of there seats/mossy rock. With Amaury Pierron needing to win the day in order to secure the overall victory, Hart had the Frenchmen sweating bullets in the hot seat. Hart was able to do what he came so close to doing all season long and took the win, upsetting Pierron and putting World Champ Loic Bruni into the overall lead by a mere 40 points. Bruni's fourth-place run was just enough today and the World Champ pulled the double for the season. Charlie Harrison gave the Americans something extra to cheer for with an amazing third-place finish.