Snowshoe World Cup: Short Track
Originally posted on September 7, 2019 at 9:48 am
Friday was an action-packed day on the mountain at Snowshoe. The early afternoon saw the Downhill qualifying runs and in the evening the stars of the World Cup XCO took to the slopes for the Short Track race. Twenty minutes of all-out racing to determine starting positions for Sunday's main event.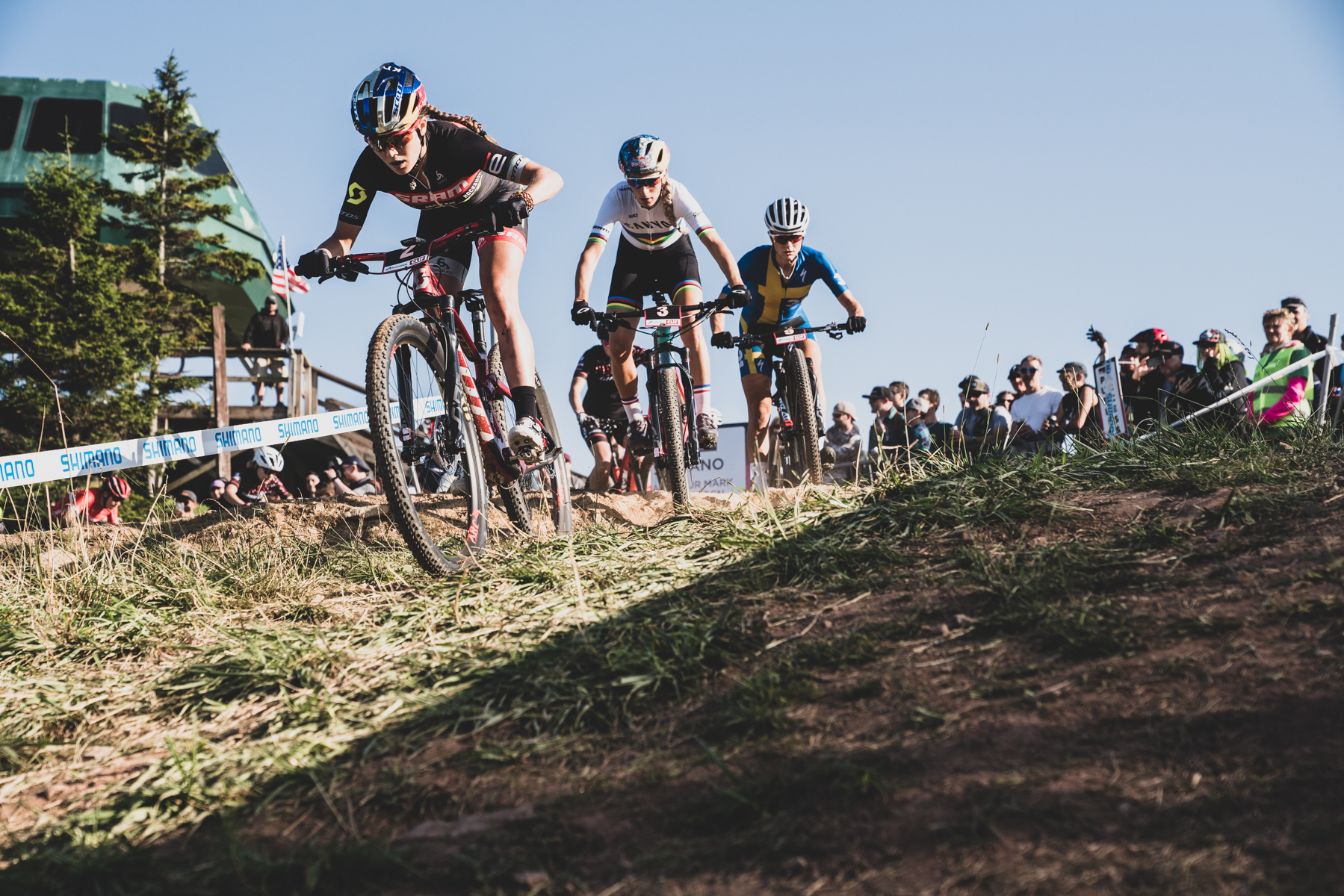 The women hit the course flying with Jolanda Neff putting down a blistering first lap that she would eventually pay for. Tucked behind Neff was American Kate Courtney who also took a couple of swings at the front keeping the pace high. In a long dusty line, the field kept the tempo at full tilt for three to four laps before the gaps began to form. Courtney in tandem with Swedish rider Jenny Risveds and current World Champion Pauline Ferrand-Prevot would power away from the rest of the field. In a last-lap move, Risveds was able to jump away from Courtney and Prevot and take the victory.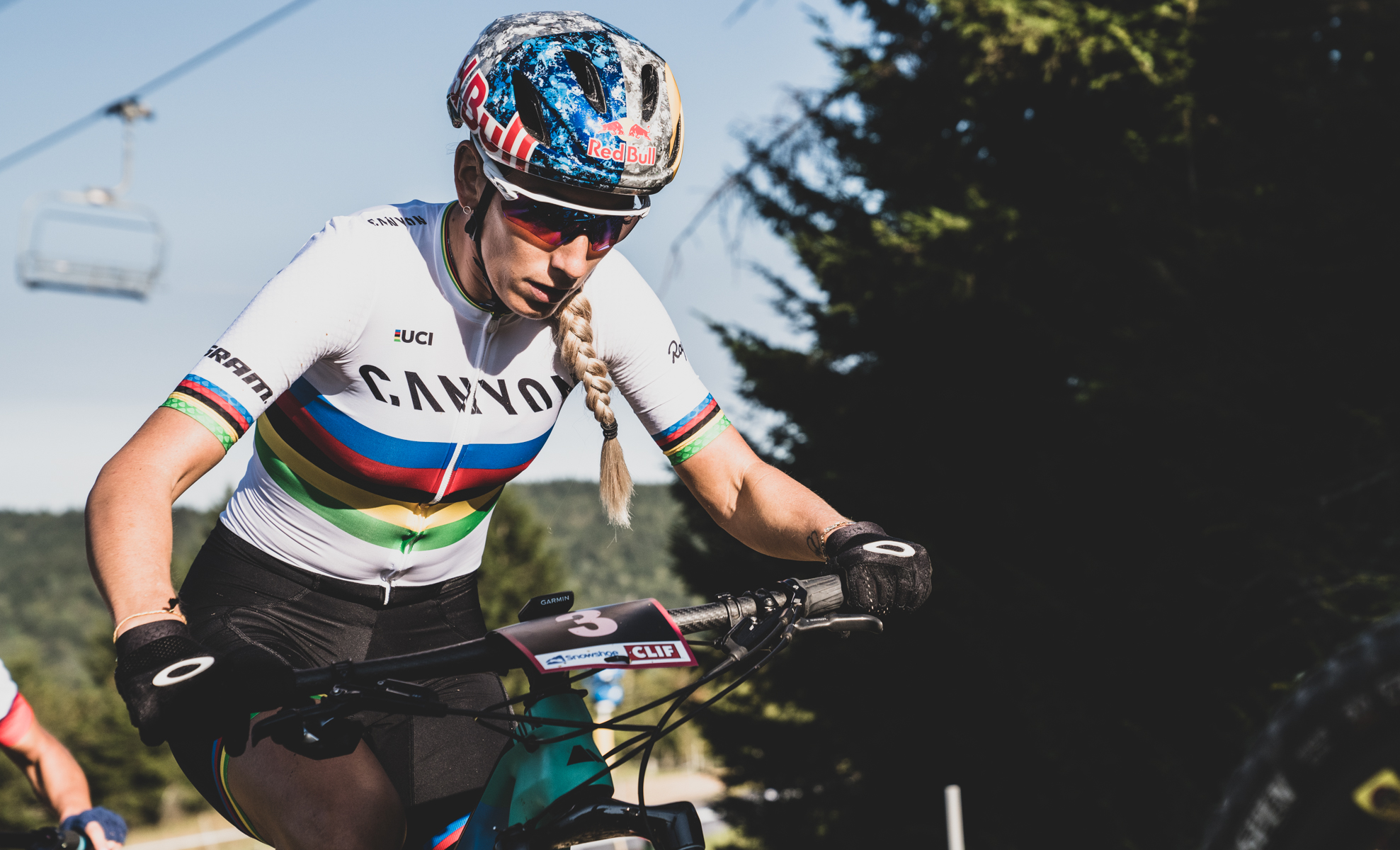 In the men's race, the crowd waited for the Nino show. With Mathieu Van Der Poel remaining in Europe to chase a road World Championship it would seem Nino will remain mostly unchecked this weekend. Henrique Avincini traded blows with Schurter at the front until a late-race crash resulted in him finishing 8th. On the final lap, Shurter turned on the afterburners and left the field to sort out the final two podium spots.