Donnelly Cycling X'plor MSO Tire
Originally posted on August 22, 2019 at 3:42 am
Donnelly Cycling
$72.00 per tire
What makes the ideal gravel tire? Is it size, tread pattern, or lack of rolling resistance. Likely for most of us, it's a combination of the three. When I started looking for the perfect mixed surface tire, the Donnelly X'Plor MSO caught my attention. When Donnelly emerged as Clement a few years back, their line up was cyclocross-specific. In the beginning, they offered one tire, the PDX, a mud specific tire for tackling muddy and atrocious course conditions.
The PDX tire was an almost immediate hit, offered in both clincher and tubular, and it was also a cheaper option than it's Euro competition. It wasn't long before the company formerly known as Clement began to expand its tread offerings. Two more cyclocross-specific tires were released to address the drier conditions of early-season races and eventually they started releasing tires intended for gravel riding.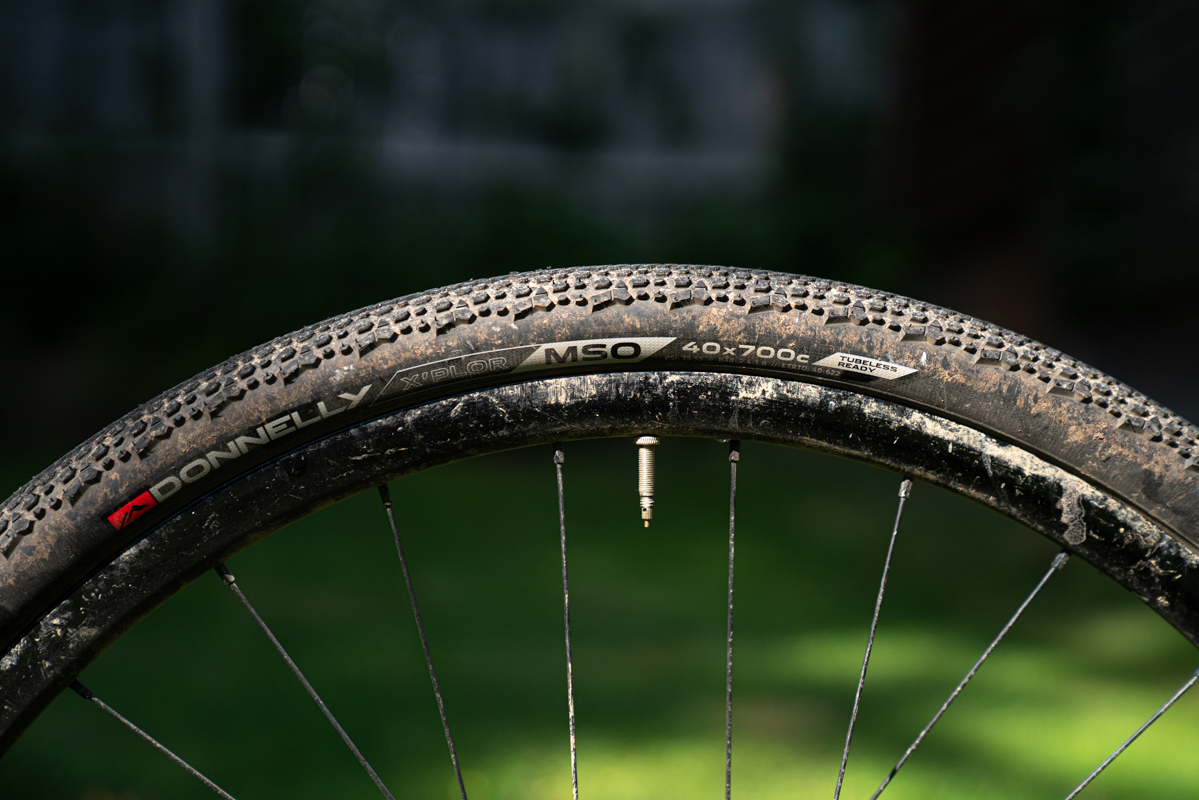 Fast forward a couple years and Clement, which is now known as Donnelly, have vastly expanded their tire menu. The X'Plor MSO seemed like the perfect balance of cornering grip and speed, and at 700×40, it looks prime to handle just about any surface. Looking at the design of the tire, the MSO has a classic chevron center pattern, with varying raised dots surrounding it and side lugs that are reminiscent of their flagship PDX tires. Having spent a fair amount of time on the PDX, I was happy to see similar side lugs on the MSO all be it a bit shorter. While the MSO is not intended for ripping high speed turns in the mud and grass, those side lugs provide extra confidence when navigating twisty single and double track dirt trails. The evenly raised center chevron tread allows the tires to roll smoothly over hardpack and tarmac, giving the ride an almost road tire like feel.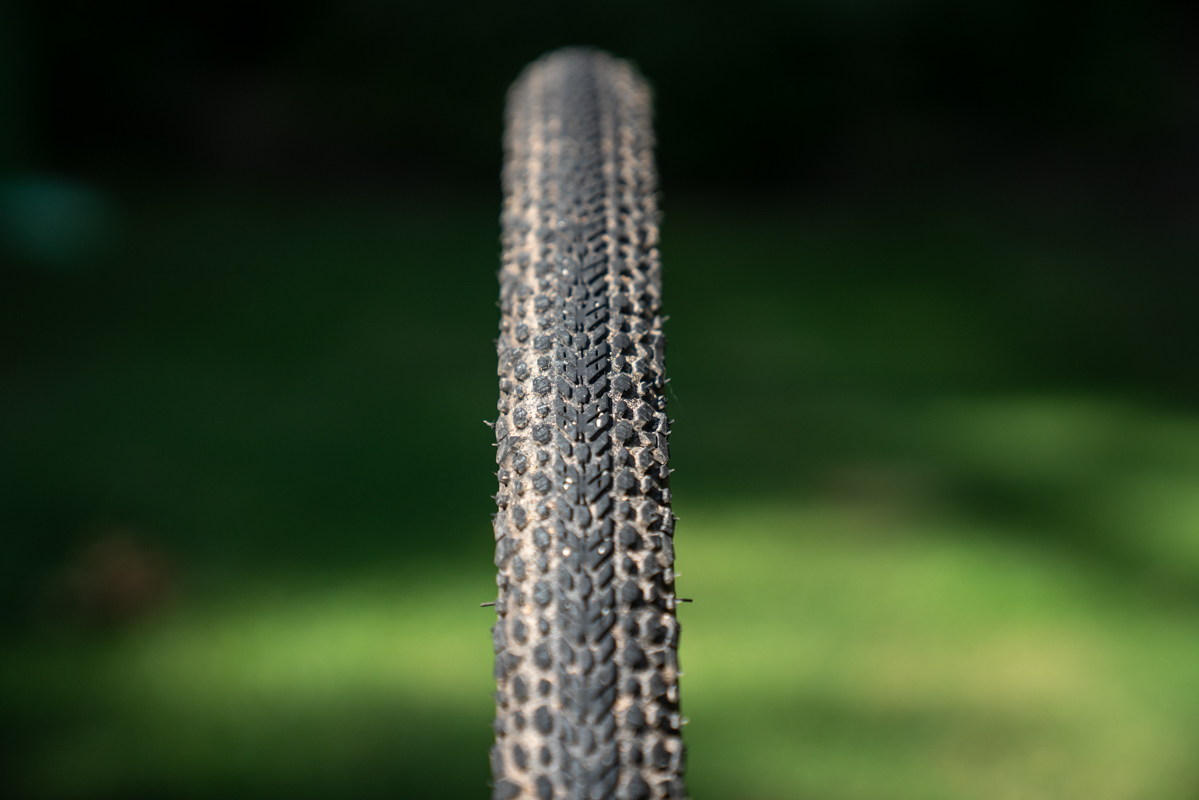 I chose the tubeless version of the MSO, allowing me to run nice and low pressure in the 40mm width tire without the fear of pinch flatting. Most days I would run somewhere between 35 and 40psi which went a long way to softening up any bumpy terrain. Tubeless set up on the MSO was also a breeze, a little bit of sealant by way of Café Latex and added a shake or two of their Vitamina CL into the mix just in case and the tires seated without issue with only the use of a floor pump. I never experienced any loss of air or sidewall seepage with this setup.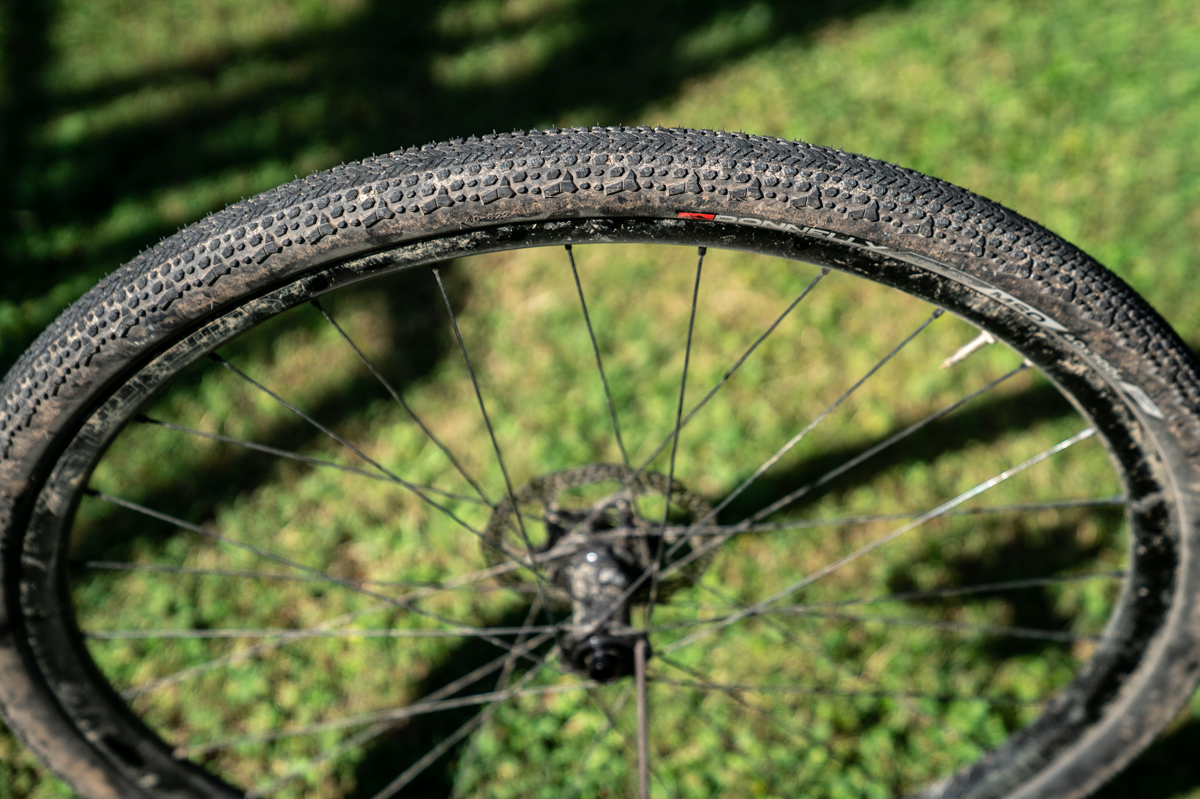 The MSO is an ideal tire for the riding available to me in and around the city of Pittsburgh. While there is a fair amount of gravel and trail to ride it often takes some road commuting to get to the good stuff. The MSO offers a stable balance of fast-rolling and grip where and when you need it. This tire would be the perfect choice for events like the D2R2 or Hilly Billy Roubaix where steep and technical descent require a fair amount of cornering traction. Whether you're out taking on epic gravel races, joining your local Randoneering club or looking for a tire to complement that light and nimble bikepacking set up, with a variety of widths the X'Plor MSO has got you covered.