In Print: Be Kind Rewind — 1990 Doug Bradbury Manitou
Originally posted on July 29, 2019 at 4:20 am by Martin Kozaczek
Editor's Note: This feature first appeared in issue 210 of our print edition of Dirt Rag Magazine. Like what you see? Subscribe today to catch issue 212, in production now and soon to set sail.
---
Be Kind Rewind
1990 Doug Bradbury Manitou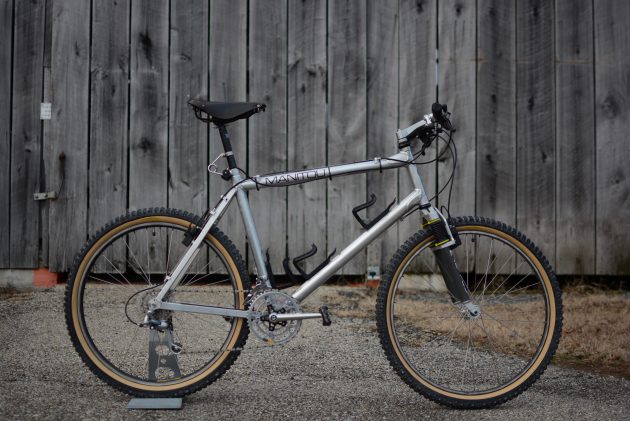 Mountain biking is a unique sport in several ways, different in its culture and evolution from many others. While its history is deeply rooted in the counterculture movement, today it feels much more commercial and disconnected from its origins. As an umbrella category, mountain biking seems to constantly reinvent itself and create this ceaseless churn of equipment. Much like a cyclist, an avid skier might have a quiver of skis for the various conditions and terrain. But while a pair of powder skis is not ideal for it, you can take them out to shred corduroy and still have an epic day. Conversely, I don't think many would have the same amount of fun slogging a DH sled up an XC course or taking that gravel bike down some gnarly singletrack. This diversity in bike types, suspension, wheel and hub standards, dropper posts and other "new" innovations feels like a distraction and isn't really that groundbreaking. So much of what is being marketed as new is often a refined or repackaged feature found on bikes dating back to the '80s and '90s.
Take this 1990 Manitou hardtail hand-made by Doug Bradbury in his small shop in Colorado Springs, Colorado. Bradbury was an early pioneer of mountain biking, leveraging his time as a motorcycle trials rider into designing rugged and capable off-road bikes. His early attempts were more or less large trials bikes, featuring steep head- and seat-tube angles and ultra-short 16.5-inch chainstays. He and Charlie Cunningham were early adopters of what we now call Boost, with 115 millimeter front and 145 millimeter rear hubs yielding stronger and stiffer wheels. This meant that he could get away with running 28-spoke front wheels while retaining the strength of a classic 32- or 36-hole wheel. This made for a stiffer platform and a lighter, easier-to-maneuver front end. His early bikes featured a fuselage concept with a custom fork, stem and wheels.
Given his motorcycle background, Bradbury was eager to adapt suspension to mountain bikes and started experimenting with some early concepts in the late '80s, ultimately leading to Juli Furtado famously winning the inaugural World Championships with one of his early prototypes. With the success of his suspension forks, Bradbury went on to create one of the more unique early rear-suspension designs, which went on to win the '93 World Cup DH at the hands of Jürgen Beneke. At the time it was made, the bike featured here represented the pinnacle of off-road technology, including a lightweight aluminum frame that back then was still considered exotic, front suspension, the first hydraulic rim brakes, Boost-like hubs, a remote-operated dropper post and 21 speeds.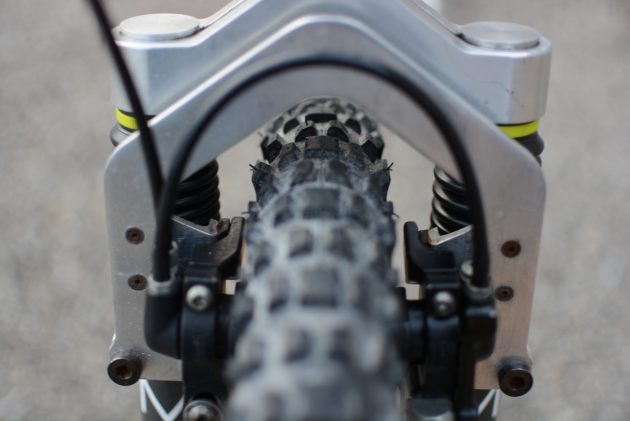 Even back then, a few innovations had already come and gone and were no longer considered cutting edge. Take Biopace chainrings, Shimano's short-lived attempt to "computer engineer" optimal power delivery. By 1990, Biopace was hardly a noticeable smear on the tie-dye shorts of the then-toddling mountain bike industry, and yet oval rings are now all the rage. My point here isn't to diminish today's engineers or designers; after all, there were good reasons why early suspension sucked and the precursor of the dropper post lacked the refinement to make it mainstream. However, aside from tubeless tires, it doesn't feel like there is any true innovation happening, but rather the application of modern materials and technology to perfect the ideas of yesteryear.
Personally, I wish today's manufacturers had the will or maybe flexibility to make bikes and components that do more than just support an Instagram fad or create a subtle variation to appeal to a fractional market. I wish they would create bikes and components that are not only meant to last, but deliver on the promise that cycling — specifically mountain biking — is a way to not only explore the outdoors, but also to discover something about ourselves other than how much you can spend on a bike. In my humble opinion, even a 30-year-old bike like this Manitou is more than enough to do that.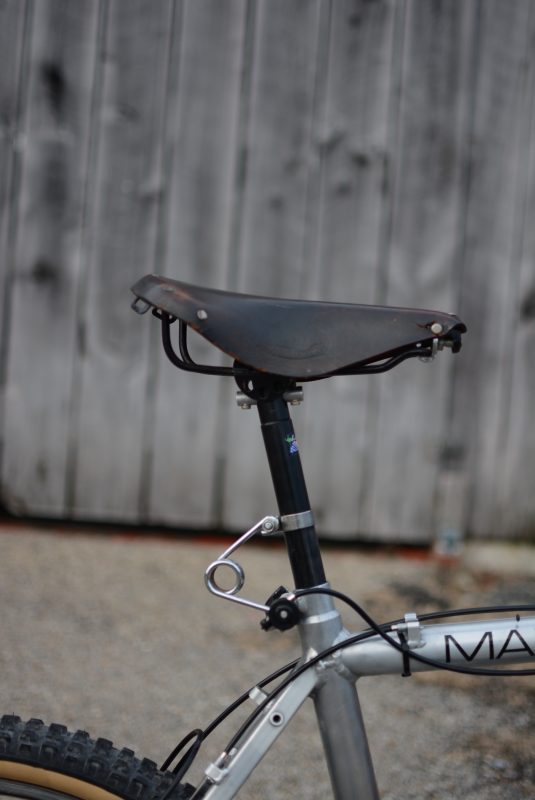 For me, the magic of these old bikes is that the men and women who pioneered the sport resorted to invention to enable them to get where they previously couldn't rather than to sell a few more kits. I hope that the future of mountain biking somehow finds its way back to this approach of form following function as opposed to inventing functions that necessitate new gear, which in the end are just minor variations on something that's been around for generations and is still as much fun today as it was 30-some years ago.
Extra …
Guys like Charlie Cunningham were experimenting with 1x and 2x drivetrain setups, even going so far as to customize off-the-shelf freewheels to incorporate 34- and even 36-tooth cogs, enabling a truly usable 2x drivetrain. This was back in 1983-84!