In Print: Fast and Loose — PUSH Industries
Originally posted on July 9, 2019 at 0:01 am
Editor's note: This story originally ran in issue 210 of Dirt Rag Magazine for our Fast and Loose segment. Like what you see? Subscribe today to catch issue 212 before it flies off the shelves.
---
By Zach White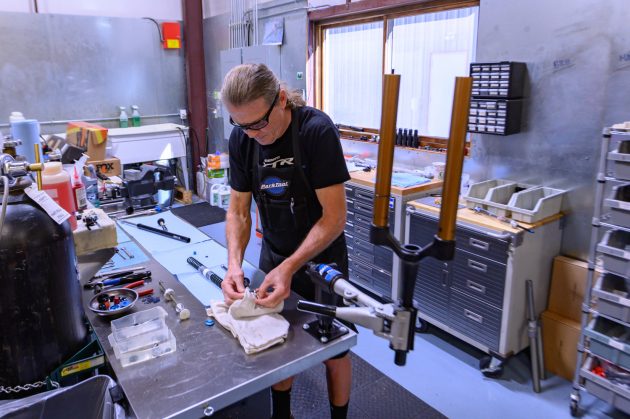 Tucked away in an unassuming, moderately industrial cul-de-sac in Loveland, Colorado, sits the purpose-built, 7,300-square-foot headquarters of PUSH Industries. Home to 15 employees (and looking to hire another dozen), it's the company's second home in Colorado after moving from the 800-square-foot original tuning facility in Irvine, California, in 2005. It sits decidedly close to some of the best mountain bike trails the state's eastern Front Range has to offer, allowing for proper lunch rides as well as an extended office in which to research and develop PUSH product. Founded in 2003 by Darren Murphy, his suspension tuning ideas for mountain bikes were the product of personal knowledge gained in the motorcycle, automotive and cycling industries. Though Murphy flew under the radar of most, it was his data-acquisition process that sparked curiosities on the racing circuit in the early 2000s: Imagine a bike adorned with wires and small electrical boxes being spotted by World Cup teams and racers in that era, and having them discover that the data being gathered was available to them. In many cases, the riders choosing to have Murphy tune their suspension were to remain anonymous in the name of sponsorship contracts, which leads one to wonder if Murphy should've named his company SHUSH. Regardless, one public name riding PUSH-tuned suspension most will recognize is 2009 World Downhill champion Steve Peat. Peaty, along with many of the other Syndicate riders, had been working with PUSH since a phone call Murphy received in 2005 from Santa Cruz owner Rob Roskopp, who was in need of a better shock for their V10 downhill bike. PUSH used a Fox DHX chassis to work with, but redesigned most of the internals to gain the tune and performance needed by the Syndicate.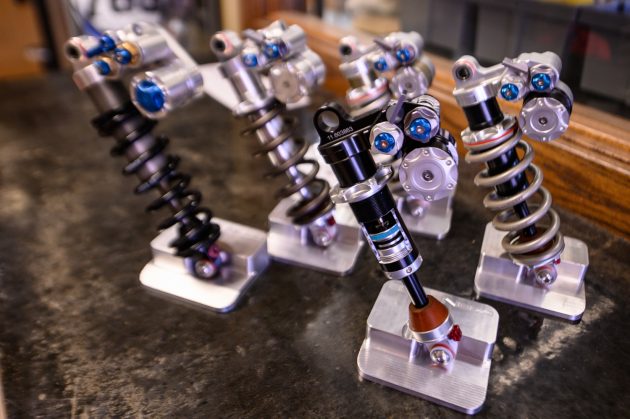 Fast-forward about a decade and PUSH Industries has replaced a successful tuning business with a rapidly growing suspension manufacturing and design business. Murphy jokingly states, "The key to PUSH was to never manufacture anything," as the custom parts he was designing and using in suspension tuning were initially outsourced to U.S. manufacturers. That all changed with the recession of 2009, and PUSH found themselves having such difficulty getting product delivered at a time when many of the CNC-based manufacturing businesses were going under that they used it as an opportunity to buy a CNC machine of their own. The first products made in-house were relatively simple things like seal housings and piston bolts that were used to tune Fox and RockShox suspension. As an example, one of PUSH's earliest tune offerings was on Fox Vanilla shocks, which Murphy stated made for a great chassis with no plastic parts, but he added eight to 10 custom PUSH parts to get the desired tune.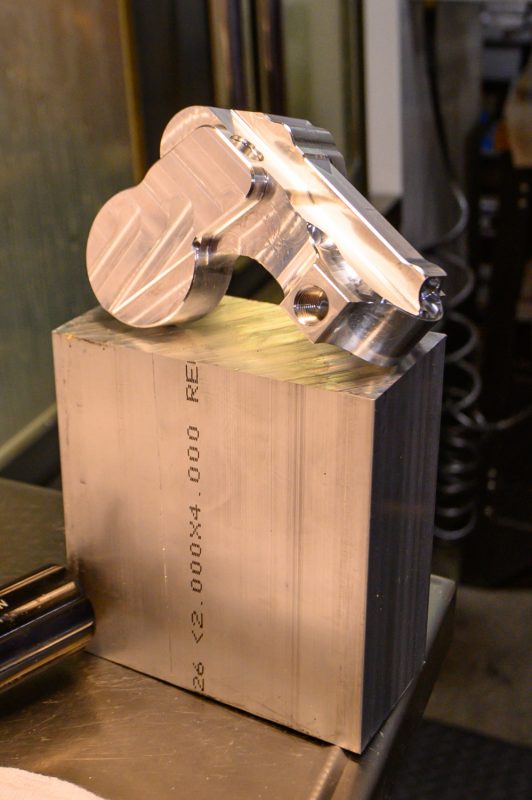 PUSH is now trying to keep up with demand for its ElevenSix shock, ACS-3 coil conversion fork kit and whatever technology is being tinkered with in the top-secret section of their facility. Five of their seven CNC machines run 24/7 to make 41 of the 124 pieces involved in the ElevenSix, not to mention the ACS-3 bits and pieces. After a visit to the factory, it didn't take long to realize that the parts being made, and the level of standard for outsourced parts, are testament that typical quality control was replaced a long time ago for something more akin to control freakishness. From workbenches that could pass white-glove inspection to the base knowledge all employees have of the product they're manufacturing, it'd be an easy argument against Murphy's happy-go-lucky claim to manufacturing with a story of someone wanting to sweat every single detail himself in the pursuit of offering the absolute best product available.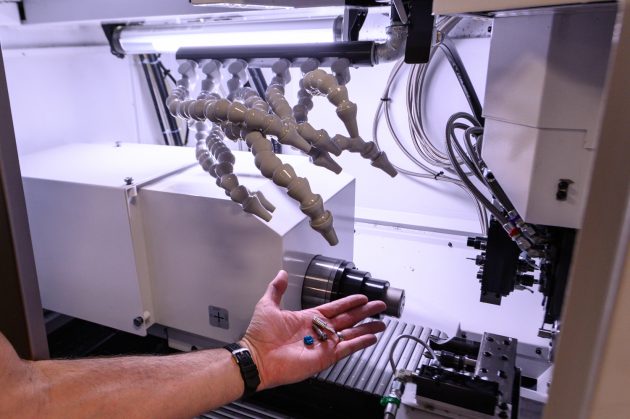 PUSH Industries tests their product across the U.S. in the field as well as in manufacturing facilities, so their feedback data ranges across different terrain and riding styles. Companies like Evil, Santa Cruz and Yeti offer their bikes spec'd with ElevenSix shocks and work closely with PUSH on compatibility and performance on each design. To check one out yourself, stop by your local bike shop or visit pushindustries.com.