In Print: Our Once and Future Sport
Originally posted on July 15, 2019 at 0:08 am
Editor's Note: This feature first appeared in issue 210 of our print edition of Dirt Rag Magazine. Like what you see? Subscribe today to catch issue 212, in production now and soon to set sail.
---
By Carolyne Whelan, illustrations by Stephen Haynes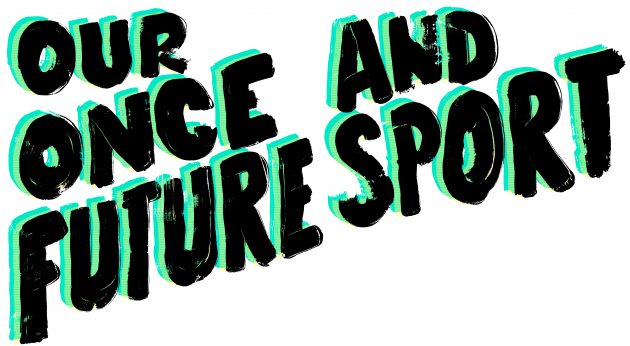 Anissa Lamare may be the only female downhill mountain biker in India. She certainly hasn't ever seen another woman at any of her races, and neither have any of her friends. When Lamare competed in her first race, back in 2013, she showed up to the course on a BMX. She finished, but afterward she knew two things: She was in love, and she needed a mountain bike. In 2015, she finally got a used hardtail that was much too big for her, and just last year she got a used full-suspension bike — a Nukeproof Mega. Most guys take for granted that they have a crew to ride with who has the same general identity as they do; even most (white) women in the United States have a handful of other women riders to roll with. Hell, there are organizations for less-represented riders, like Foxy Moxy for transgender riders and allies or Black Girls Do Bike for women of color who ride bikes of all disciplines, to build community and find support. As isolating as it can feel to be an overwhelming minority at a bike event, or the only woman in a group ride, it's hard to wrap my head around being not just the only woman who showed up on, say, Wednesday morning, but the only woman in my country, the only woman for hundreds of miles, who rides.
"When I go to races, I always hope to come across another female competitor. But that has not happened yet. That is still the dream," Lamare tells me over email. There's no women's category, because there are no other women, but it hasn't stopped her from competing. "Yes, in all of my races I have been competing in the men's category. [I] started off with the junior men and [am] now in the elite or full-suspension men's category. At first there was this high I felt being the only female competitor, but with time I crave to come across another girl." In addition to lacking camaraderie, it's been hard for her to know how she stacks up against other women. This is an ironic twist on the tired "for a girl" mentality. Lamare knows she is an elite rider, full stop, but is interested in how talented she really is, matched up against other elite women.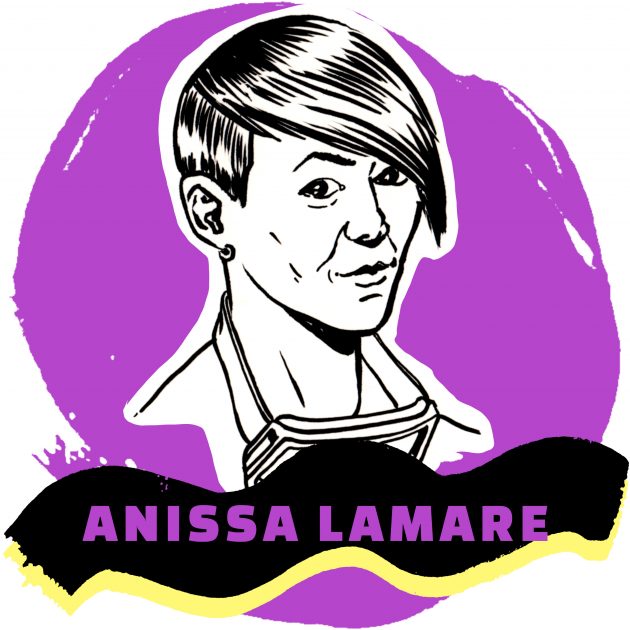 She has a lot of support from her friends and family, and her riding buddies span the country. The main barrier she faces in testing her skill among other women is financial. "I've been riding only in India, and hence with no women competitors I don't know where I stand in the sport," she says, noting that it's too expensive to leave India and try her hand at racing in a country that has pro, elite or even amateur women's fields. "I personally would like to see other women in the field. It would be the biggest achievement."
So many other people I interviewed for this story have talked about the importance of having a group of people with a shared identity who don't make them feel "othered." That sense of community and support is what has helped organizations and events like Ride Like a Girl, Liv Ladies AllRide, Sweet Skills and others become such hits. And yet here is a young woman with no peers in her nation. Lamare and her mountain bike buddies all started riding at the same time, so in that sense, they are all equals and very supportive of one another. Whatever societal differences may exist outside the wooded trail networks of India, once those wheels start moving, they move as one.
Over the past few years, there's been an outpouring of corporate support and visibility in the outdoor industry, including mountain biking, for more diversity in marketing and branding. Even just this week, I've seen a multitude of links on diversity and representation, and what we need to do to address it, shared by other biking publications. This feels like a marketing ploy to me, but there is something magical that happens when someone who looks like you is in an ad for something you want to do, but subconsciously feel like it is a party you weren't invited to attend. That acknowledgment is the invitation. It's why I follow so many Instagram accounts of women who ride way better than I do. Not that I don't know other women have more talent than I do (to be honest, many of them do), but seeing it in action triggers something in the dark corners of my brain, the part I don't want to admit is there, that feels comfort in knowing that someone who looks like me and has some of my shared life experiences can do something I want to do. It somehow validates my own ability and makes me feel confident enough to try it. Not sales numbers or buzzwords — this is the real reason why representation matters.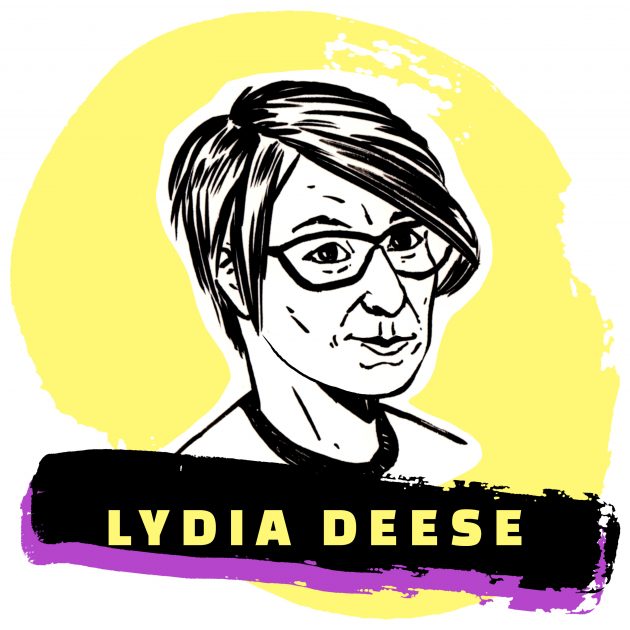 Foxy Moxy Cycling is a club and racing team for transgender and gender-nonconforming riders and allies across a number of disciplines, including mountain biking. While it's an international program, it still provides the sense of community and support for riders who might not feel as accepted as they are in their local scenes, or who want to show alliance.
"I cannot speak for others, but there are definitely difficulties for trans riders looking to find community," says Lydia Deese of Foxy Moxy. "One of the founding points of Foxy Moxy was to provide space for trans riders, as well as to make waves in the competitive cycling community by showing that there are lots of trans riders and allies out there."
Deese has raced mountain bikes in Idaho, Oregon and Washington. While there have been some cultural differences among the three locations, it has largely been inside the local communities and not among the riders.
"Mountain biking has been the most open and accepting and loving sport I have joined, while at the same time being cold and [standoffish]. And it really depends on what aspects of the MTB world we point to," says Deese. She also admits that in the Cat 3 field, most people are just happy to have more women to race, which might not be the case in a Cat 1 or elite race. But trans racers who are accepted on the lower, local levels play a part in disseminating information on trans rights at the higher racing level, and trans riders who can ride and hang with their cis-gendered buddies on the local trails and grab a snack afterwards under the camaraderie of shredding play a part in someone speaking up in the local bike shop when a fellow customer makes an off-handed remark about a person they saw buying coffee. Still, it's exhausting to always be a representative of one's gender (or racial) identity, and it's nice to just ride with people who get it off the bat.
I met Tenzin "Nam" Namdol this past summer when I rode the Vermont Cutest Capital route with WTF Bikexplorers. (WTF stands for Women, Trans and Femmes.) We rode the steep curves of the Green Mountains during the day, and at night we sat around the campfire talking about our shared and individual experiences as cyclists. Certainly not all, but many of the stories people told involved husbands and boyfriends, with a level of agency and firsthand pleasure taken out of the equation, always lining up their ability against their partners' or measuring their enjoyment not by the thrill of descending a steep drop but by the sustained bonding experiences with their significant others. That is, until WTF Bikexplorers. There was something definitively freeing for these riders about not being attached to another person, not being the only woman in the group, and the campfire conversations reflected that change of perspective.
"If you're comfortable, you're not going fast enough," Nam says. "I see a lot of parallels in what cycling does to our bodies and what cycling does to our souls and our spirits."
Nam is a bikepacker, and a lot of the thrill she gets on a bike comes from vast expanses of trail over a long period of time rather than the short bursts of a downhill or pump track. The beauty of cycling and being outdoors isn't always the whir of trees vibrating past, but the nature creeping along with you on the doubletrack that is such a constant, you feel the boundary between human and the outdoors disintegrating with each pedal stroke. "Be a part of a river, a part of a mountain, for a little while. Connect with people in a way you can't over a cup of coffee or over Netflix like you do in civilized society. I bask in that potential a lot because it is what I wish for everyone, including men." She spends a lot of time in the saddle, many hours thinking about the poetry and politics of body and bicycle, and works to have open conversations with fellow riders about our relationships to both. "It's disrespectful to not grow, to not let the sport grow," she says. "I mean, aren't you bored watching the same stuff by the same people?" I nod excitedly, though we are talking on the phone: I am. Which is why I am so excited about this future we are entering, the potentials of both sport and player, where that invitation is finally making it into almost everyone's mailbox.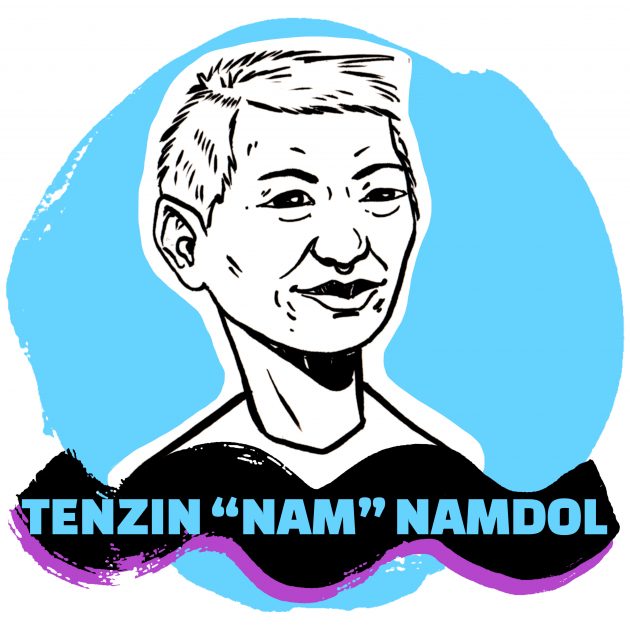 And while all this attention to diversity is helpful to show the world that mountain biking is a sport for anyone willing to put themselves out there and get muddy, dusty and occasionally bloody, it has also created the impression that it's only recently that a broader spectrum of people has come to shred. In order for people like Dani Johnson, Missy Giove, Michelle Dumaresq and Elliot Jackson to become elite riders, though, there was a lot of sweat equity involved. And for every face that graces the pages of an REI catalog or whizzes past in a SRAM ad, there are thousands of others out there who are riding like most of the rest of us: with a variety of skill, fear and time. It's the face of the industry that is changing, but loads of people have been riding, or wanting to ride, for years.
The psychology of mountain biking can be complicated. When I was first learning to ride trails, over a decade ago, I had a panic attack crossing a creek with my boyfriend, who was cheering me on to "just ride it," because of something the creek reminded me about. That doesn't happen anymore, just like it doesn't happen when I hike or participate in other sports. But leveled against the slick rocks and bobbing logs of the creek bed was the history of being told I could not do something, of believing I could not do something, of being told and believing I was making a fool of myself for even trying. I thought it was my own broken brain, but so many others I reached out to could relate to that connection of history and present, whether or not it was obvious in the moment of trying to tackle a new obstacle. With deeper histories of disenfranchisement come thicker layers of that pattern. For some people, those layers are magnified when riding with strangers, or with people who don't share the same basic life experiences.
But regardless of shared or disparate identities, the overarching trumpet call I've heard is that we all just want to ride. So many mountain bikers, myself included, are the kind of people who just do the sport we want to do, who want to have fun doing the thing that drives us. It's the fantastic emblem of our sport. While there may be cultural or existential divisions, at least for a few hours on the trail there is blissful camaraderie and unification.
"There are a lot of different people out there doing this sport," says Nam, "and not as representatives of their people, but out of joy and love."
So if the present day of mountain biking is the acknowledgment that lots of kinds of people love to ride a bunch of different kinds of trails, what does this mean for the future? How do we support each other and find support for ourselves without politicizing or complicating what should be a simple joy? While I want to pretend that none of this matters and we should all just ride together and not think so hard about it, the success of camps centered around the unification of a group of people is undeniable. Everyone, of course, learns differently. But women-only group rides and clinics have been imperative to the skill elevation of many women and girls I spoke with.
Last month, I rode the more technical trails of the Belmont in Philadelphia with Meghan Dinneen, coach for the W.B. Saul High School chapter of the Bicycle Coalition of Greater Philadelphia Youth Cycling (BCYC) mountain bike team. Dinneen and I have a history together; we rode the Great Divide Mountain Bike Route in 2016 along with BCYC's program manager, Taylor Kuyk-White. There was a large log along our frozen trail in the Belmont that freaked me out, which was frustrating because I knew I could ride it, I knew my bike could handle it, but it just looked so big and awkward. Dinneen took me to a log of a similar size, in a wider part of the trail. We rode up to it, and she said, "Let's say hi. You don't have to ride over it. But let's say hi and see how it feels to be near it." Cheesy, but it worked. The log wasn't intimidating when I didn't have the pressure of riding over it — no "just ride it" in my ears — and I was able to roll it just fine. The first log no longer seemed intimidating either, as they were the same size, just at different parts of the trail we were riding. Like breaking a horse, I've been told.
It was a frigid day when I tried to get together with the Saul BCYC team, and school had been canceled, so only one student met up with me in addition to Dinneen and the other coach, Brett Houser. Gael, a 10th grader at Saul, won an award for perfect attendance, making it to every practice. This is a big feat, considering students have to finish up at school and hop on a bus with all their riding clothes and gear to make it to the meeting spot where their bikes are stored. The bikes were donated by Fuji, with a few others thrown into the mix by generous donations from people in the community. The Fuji bikes are all hardtails, but there's also a Salsa full-suspension in the fleet as well as some other high-end bikes. The program lends the mountain bikers a bike for the season, which cuts away at huge barriers to access since riders don't need the finances to purchase and maintain a bike or live somewhere with enough extra space to store one safely. The kids ride, train and learn together, and, unlike NICA, the mountain bike team isn't competitive. (The road and cyclocross teams are race teams.) Healthy competition and learning to win and lose with grace are important skills to learn at a young age. But it's also important to build healthy habits and nurture interests with a group of peers that isn't based on trying to win, but on trying in general. The riders at Saul BCYC aren't separated by race or gender, but they are all high schoolers, most of whom had never seriously ridden a bike before this program, and by nature of attending Saul they all have a uniqueness about them off the bat: Saul is a magnet school of agricultural sciences, located in one of the biggest cities in America (second largest on the East Coast, after New York). Students, who apply to come here, have not only the opportunity to learn mountain biking, but also the training and access to tools to learn about trail building, park beautification, sustainability and wildlife.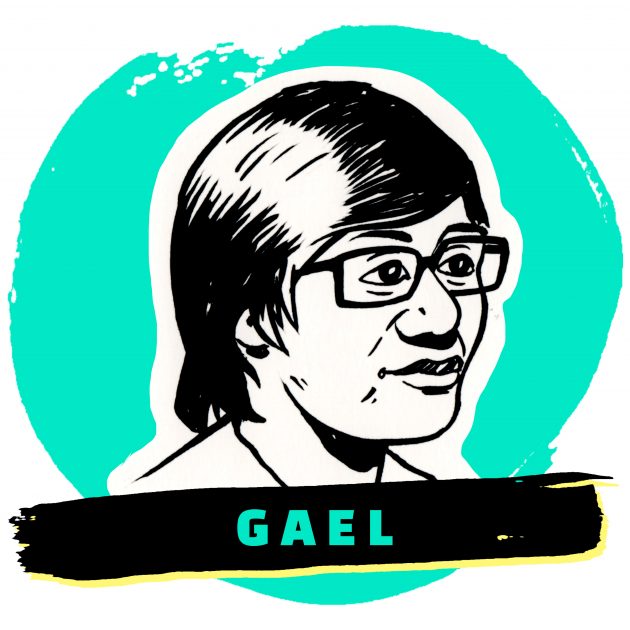 "In the old days of this program, before Taylor [Kuyk-White], I saw that some of the successful individuals of this program — and if this sounds harsh, I don't mean it to — they put a lot of their self-worth into bikes," says Houser. "One of the best things about this program is that it creates the availability of the bikes but it actually doesn't …" Houser turns to Gael. "Your success, your bragging rights to do so well with [cycling], doesn't get held over the other youth in a way I used to see. Whatever small changes have been made over the past few years, that's a great outcome. They came together over bikes, but there's so much more. When I see you shying away from wanting to brag, I think, 'That's how all the kids are now, and it's so awesome.'"
Gael has three friends on his team, but most of his other friends aren't athletic types. He considers himself an outdoors person. "I just like to go outside and explore the trails and see what I can find, like the plants or animals or whatever … I don't think I would have gotten into mountain biking, though, if it weren't for this program." In the case of BCYC, mountain biking is elevated not by an external identification, but by an internal one based on passions less common with the riders' other peers, giving kids the opportunity for a shared experience they otherwise might not have exposure to.
If Whitney Houston was right about anything, it's that children are our future. But we are also our future. And the future is now. And what's past is prologue. You get the drift. Anissa Lamare may have some time before she can either convince other women to race her or finish journalism school to make enough money to travel and buy a new bike, but in the meantime she is pedaling forward, rubber side down. I'm stoked that more people feel invited to get rad, and community support is in place for people to learn in settings that are most conducive to trying new things. Whether it's rolling a log that seems intimidating or, like Gael, crossing a creek that has a bunch of slick rocks, I'm so excited about this bright new era for this activity I love, with people putting themselves out there without external or internal judgment. Then, with obstacles conquered, skills affirmed and validity in the cycling community made concrete, we can shred with our local, non-separated group rides, like wild animals raised in captivity and finally released.