Rebecca Rusch Completes Arkansas High Country Route
Originally posted on May 20, 2019 at 17:20 pm
From Red Bull Media
Photos by Corey Rich
May 16, 2019 (LITTLE ROCK, Ark.) – World-class endurance athlete Rebecca Rusch has just completed the outer loop of the Arkansas High Country Trail, a new 1041-mile bike trail across the state. Rusch is the first cyclist to ever ride the entire trail straight-through, doing so in a time of 8 days, 3 hours and 33 minutes.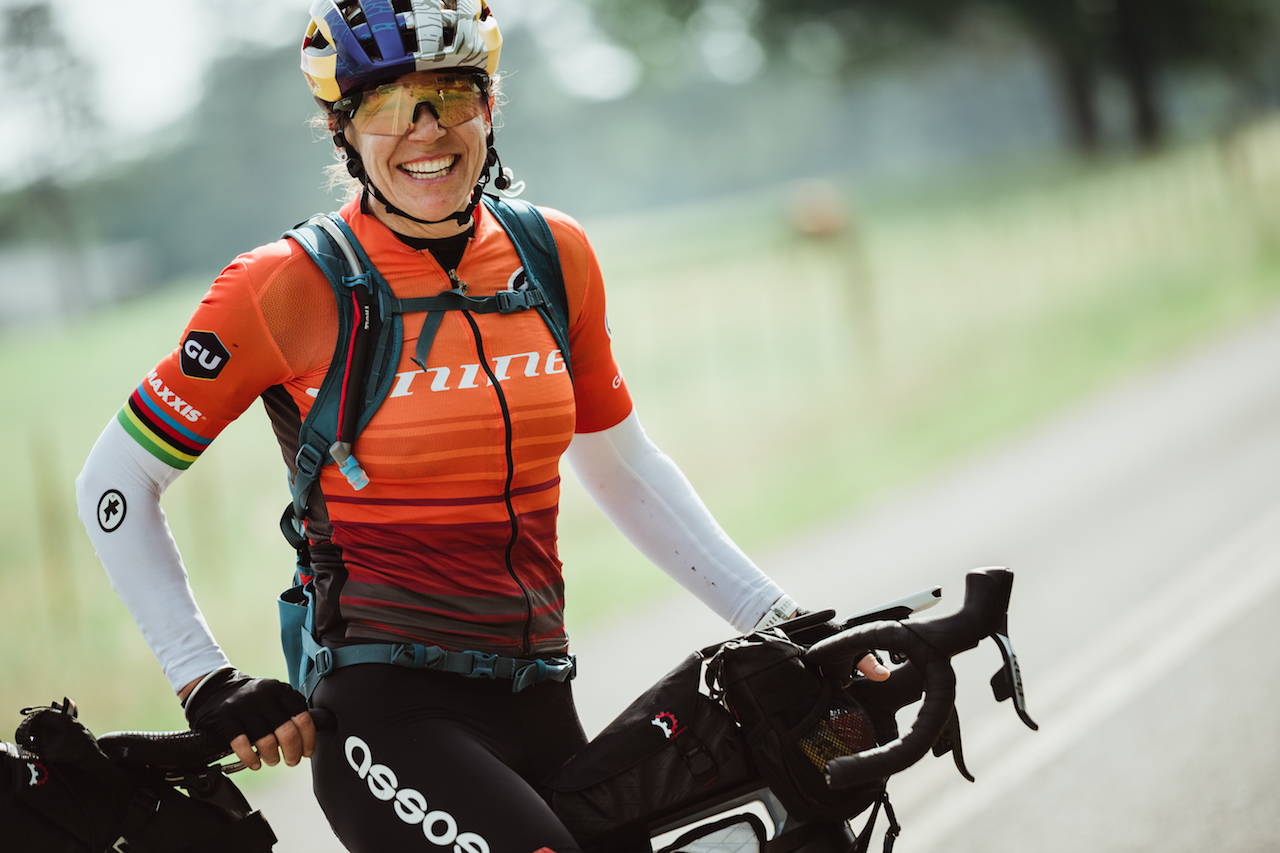 Rusch departed the morning of Tuesday, May 7 from Little Rock to begin the route. During her journey, the seven-time world champion overcame unforgiving terrain and days of heavy rain, but was also treated to the natural splendor unique to Arkansas and the newly constructed trail.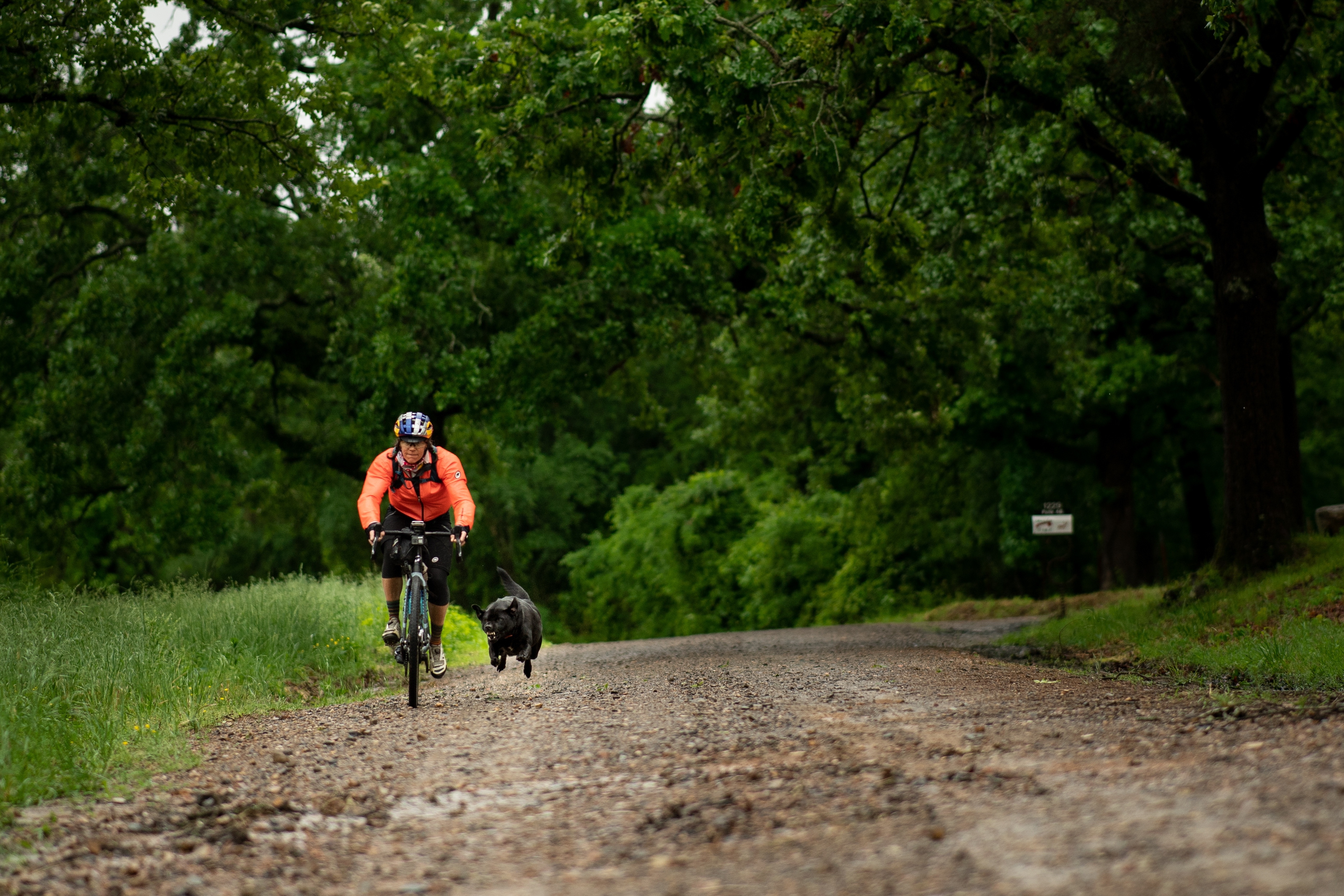 "I was surprised by the diversity of the terrain," said Rusch at an event following the conclusion of the ride in Little Rock. "It was the longest ride of my career, but I was not bored at all. It was so beautiful with so much to look at. The trail they built here is world class. I'm the first to complete the trail, but definitely not the last. Arkansas better get ready for some cycling."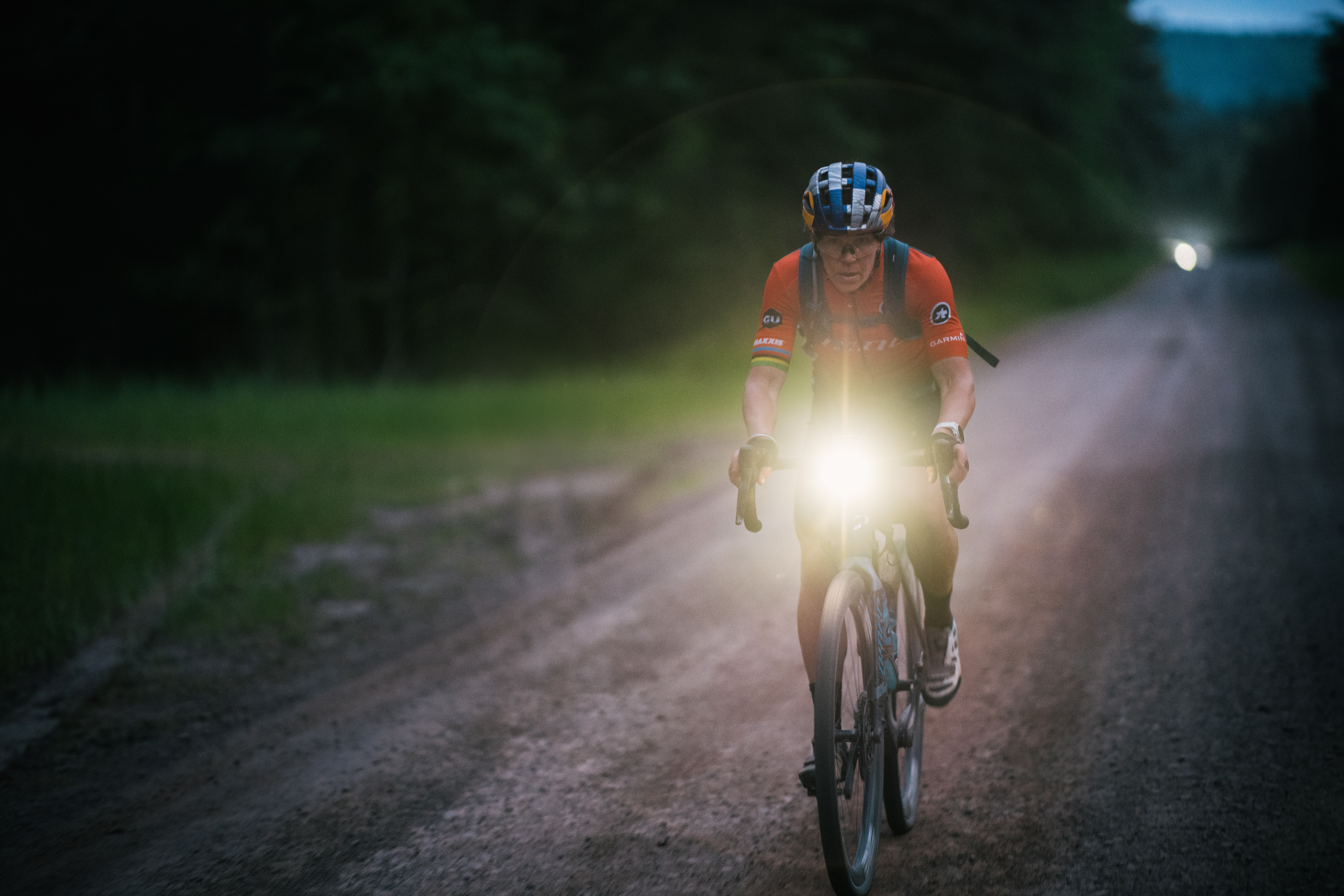 The pace-setting ride highlights the rapidly growing trail network in Arkansas, one of the most-prolific arrangements of cycling trails in the world, which showcases the commitment by the state of Arkansas to provide athletic opportunities in public lands.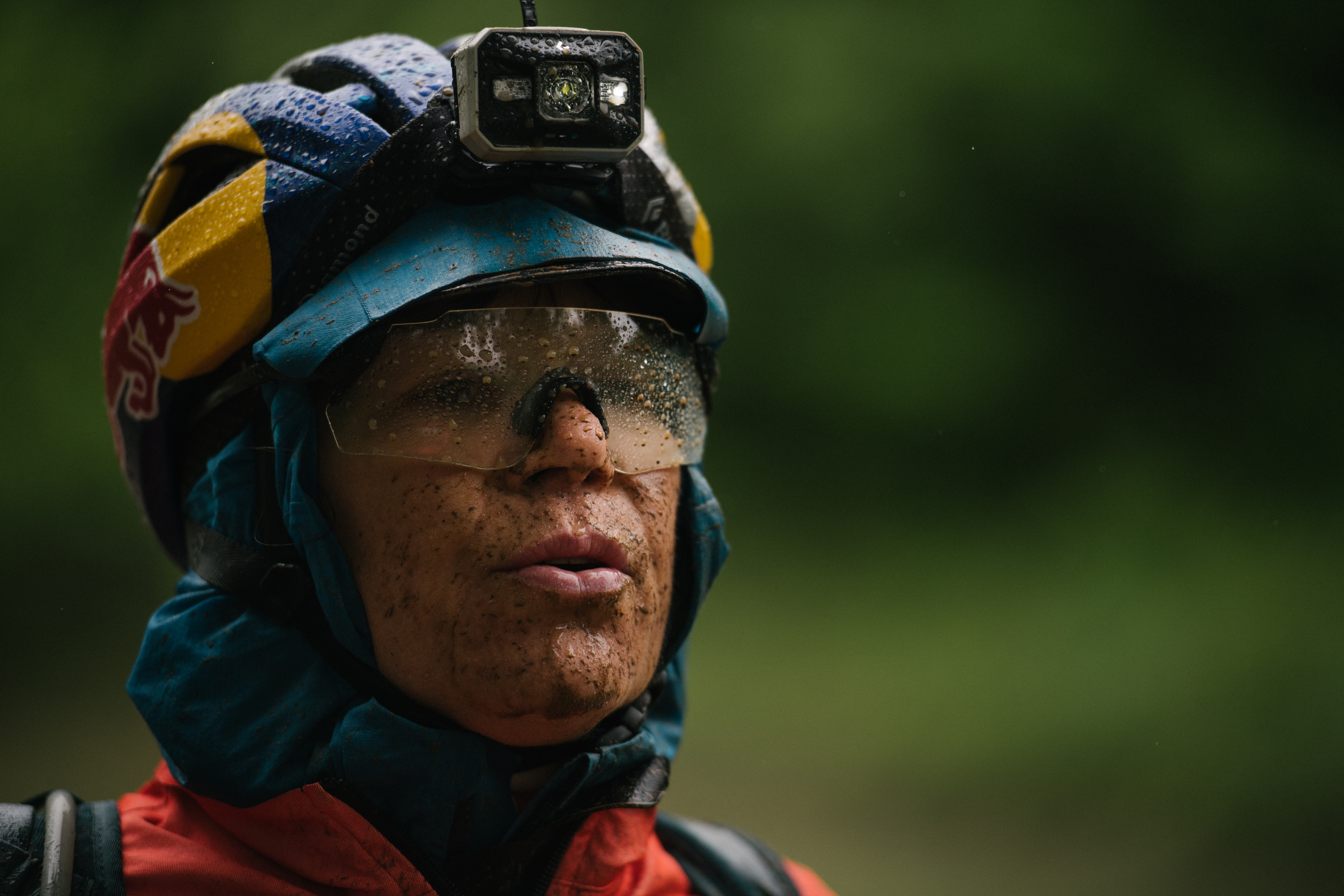 Rusch has also used the trail ride as an opportunity to raise awareness for her new foundation, Be Good, which aims to create opportunities for personal discovery, outdoor exploration and access to public lands through cycling and other outdoor endeavors.
Over the course of the ride, Rusch spent more than 107 hours on her bike and climbed more than 84,373 feet of elevation over nine days – nearly three times the height of Mount Everest. Rusch is also estimated to have burned more than 37,000 calories during the journey.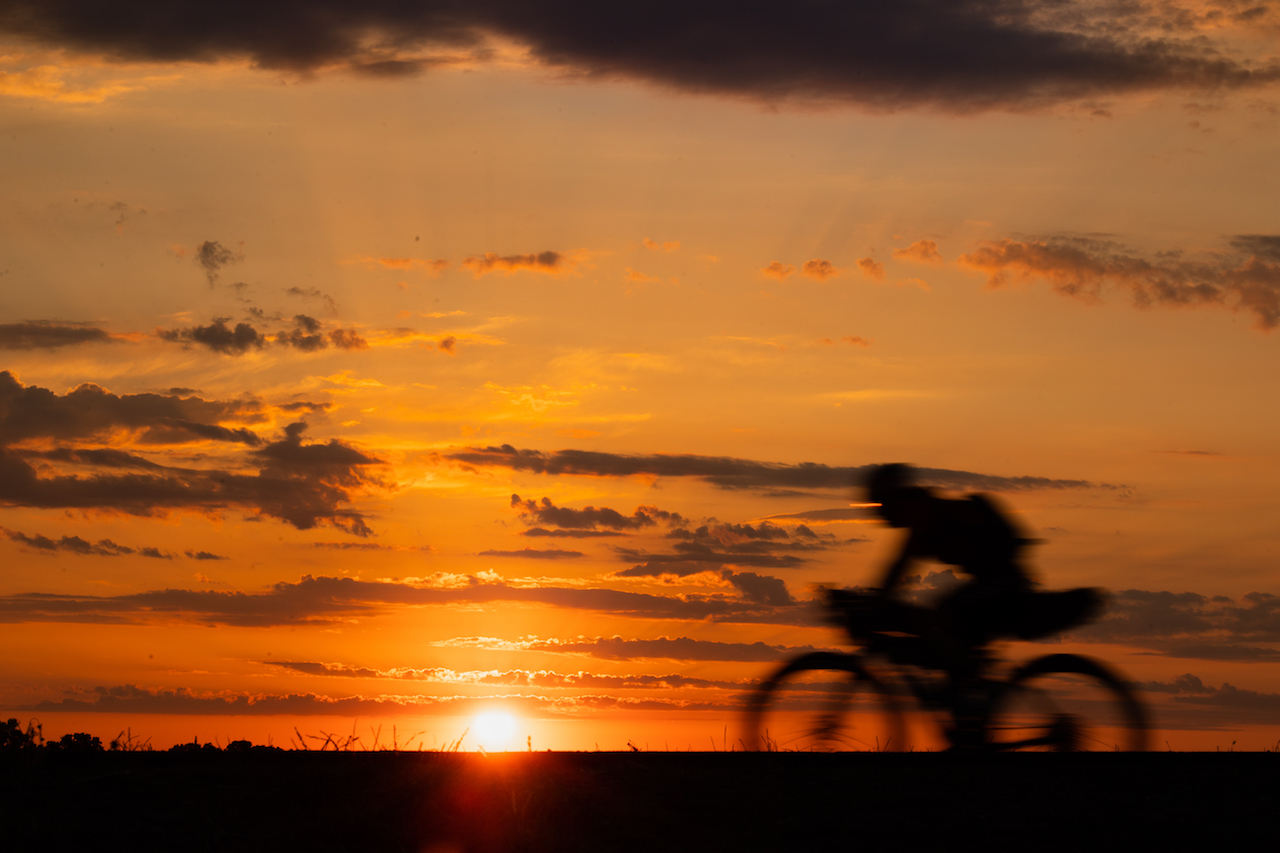 "I think that's part of that attitude adjustment and my body just got use to what I was asking it to do every day," said Rusch of settling into the tempo and demands of the ride. "It got into the rhythm of Arkansas and I'm not saying it wasn't hard, but It felt pretty good. I was happy.
"The only gear choice difference I would make is a little smaller gears and thicker sidewalls for the tires, but otherwise no mechanical [changes]," added Rusch.  "But I did take the time to get two full-on bike tunes. Took two hours to go through the whole bike, everything and that's worth it because if your tool – that's the mode of transport – if that doesn't work, it doesn't matter how determined I am."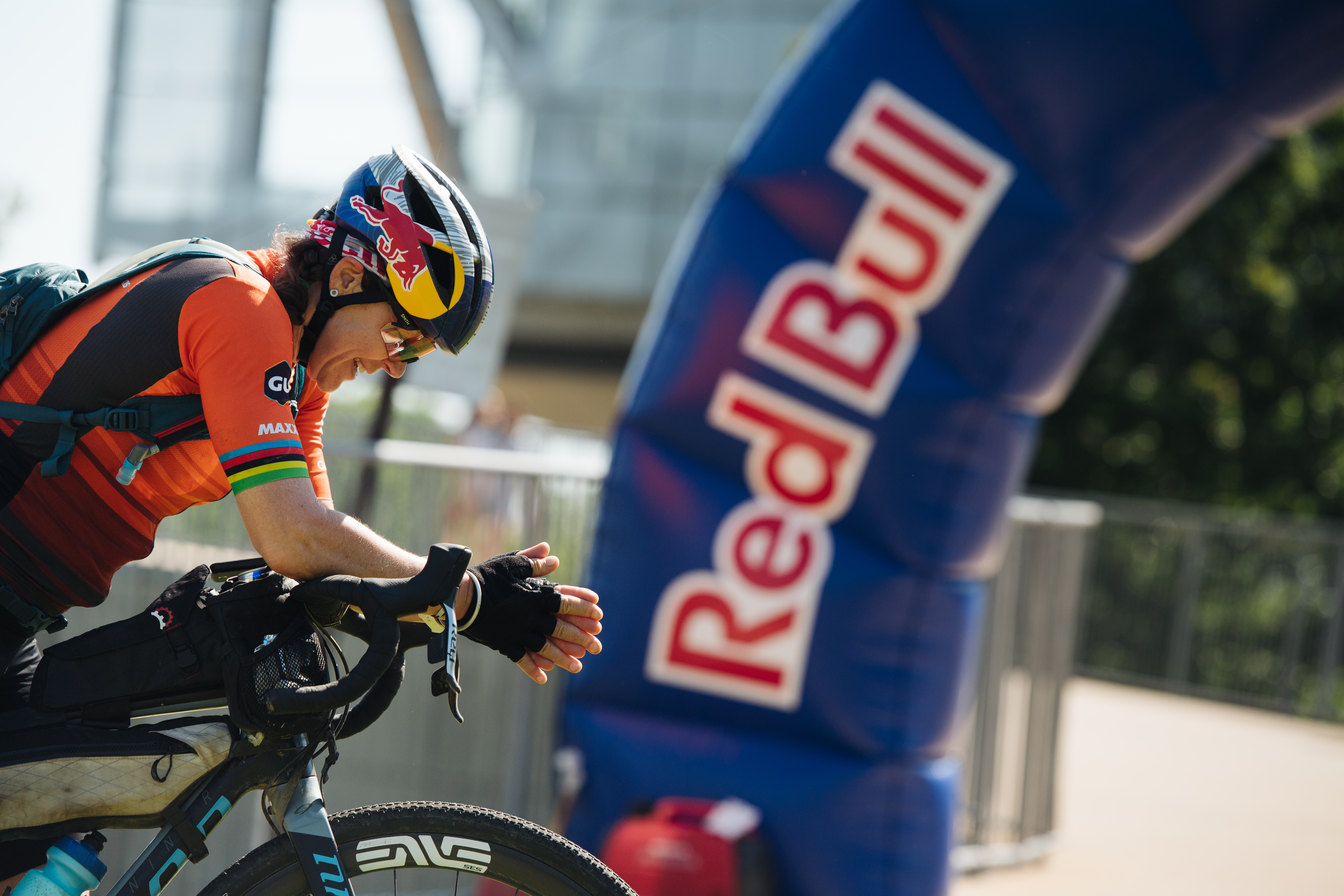 With this amazing accomplishment under her belt, she next hosts Rusch Academy in early June, a four-day ride in the mountains of Rusch's home state of Idaho, in addition to competing in the Dirty Kanza XL in Kansas at the end of May.