Rebecca Rusch rides new Arkansas High Country Route
Originally posted on May 7, 2019 at 0:01 am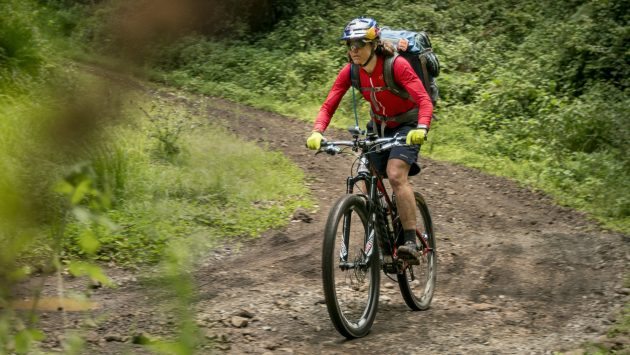 Seven-time world champion mountain biker, filmmaker, Emmy winner, author, activist, charity organizer, adventure athlete, and personal hero Rebecca Rusch sets out today to complete the Arkansas High Country Ride. Her goal is to ride 100-150 miles each day to get to the Bentonville Film Festival. Other superfans may remember Rusch's film Blood Road, which debuted at the 2017 BFF and won first place Best of the Fest. This ride will be a homecoming of sorts as the route goes right by the film festival roughly halfway through the ride.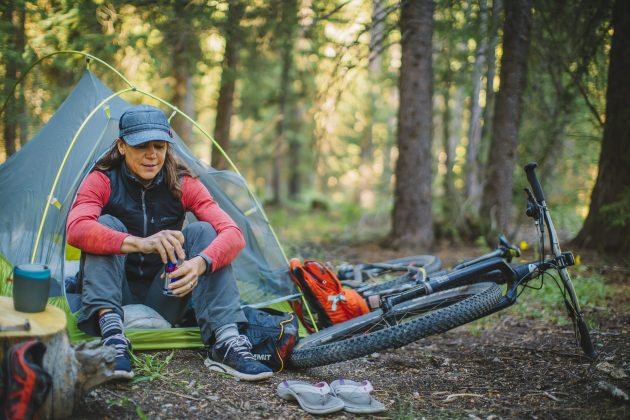 "Discovering Arkansas is going to be amazing," Rusch says. It happened from a grant with the Arkansas Parks and Recreation Department and Adventure Cycling, and a passionate cyclist and school teacher who came up with a route. "This route brings together adventure and community and supporting public lands. It hits my desire to do something fun, go exploring to and promote the film and public lands."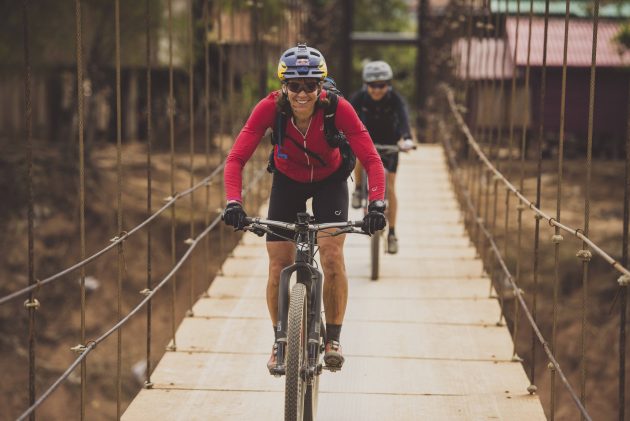 Rebecca Rusch may be the busiest person I know. Between making films, working on her charity Be Good, racing, touring, and being an active public figure, it seemed absolutely ridiculous that she had time to also train and plan to ride roughly 1200 miles over 10 days. In truth, it's serving a double purpose: By riding the Arkansas High Country Route, she will also be training for the Dirty Kanza, which takes place just a few weeks later. Plus these long miles will offer some precious alone time without having to constantly be responding to emails or planning an event. Even harder than the long miles, though, seemed the constant footage being taken by photographer Corey Rich, as well as a number of people she's invited to join her on the ride, which seems like it would cut into that mental downtime. But according to Rusch, she will have tons of alone time. With 12-14 hours a day on her bike, she says, no one will hang out for that long. A little bit of diversion for an hour or so here and there will be a nice way to cut up the ride, and Rich is such a professional that she hardly notices his lens.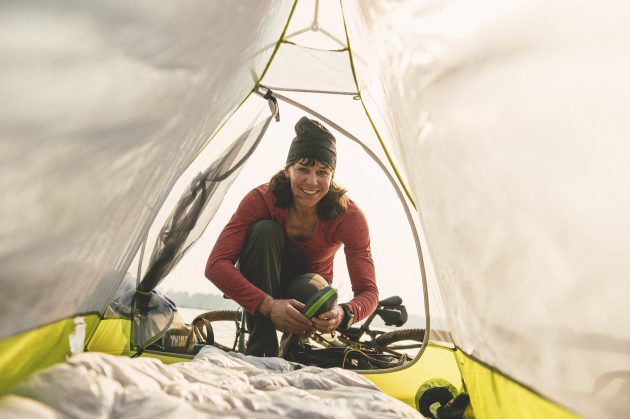 As we spoke, Rusch mentioned she was still pouring over maps, figuring out where to sleep during the long stretches where there aren't any shelters, as she isn't bringing camping gear. "People think that pro athletes don't do it the same [as other bikepackers] or do it better, but we don't. We are still scrambling at the last minute in our hotel rooms, figuring out where to go and remembering what we forgot to pack." Rebecca Rusch can pretend to be a real person like me, but I have a hard time believing her.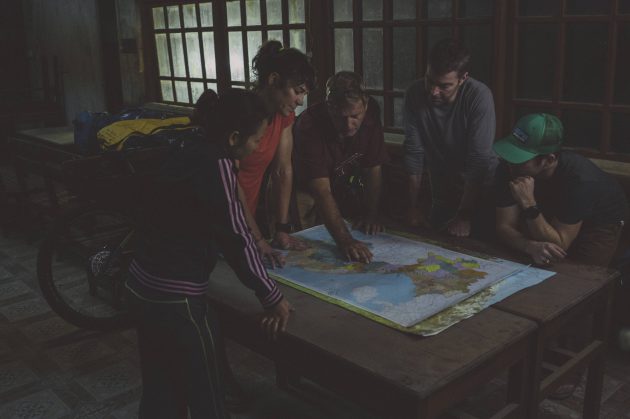 One thing she does have in common with most of us is hometrail pride. When asked about her favorite routes and trails, the entire state of her beloved Idaho got a shoutout. "I want to document and help put together routes in my home state [Idaho], exactly like Arkansas is doing with this [Arkansas High Country Ride]. Racing is fun but there's a huge pocket of riders who just want to go exploring." By creating a gravel route around her state, people will get to see what she sees. Isn't that true love? But just because gravel is more accessible, doesn't mean she's giving up on singletrack riding that launched her into icon status. "Ideally id like to put together some mountain bike routes," Rusch goes on, "but gravel is really easy and accessible and easy to map out." In the meantime, the Fire and Smoke race route comes highly recommended.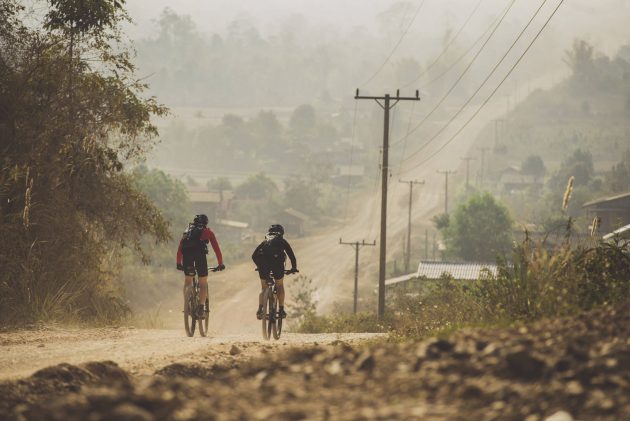 The Arkansas High Country Ride checks a lot of boxes for Rusch, who's been getting more excited about expedition riding. To follow along her ride, keep an eye on our Instagram account and check back here for updates.