Rapha Explore Shoe
Originally posted on March 21, 2019 at 8:26 am
Rapha has just released its Explore Shoe. If you are looking to have the fanciest pair of slippers on your next gravel epic, all day multi-terrain death march or just for showing off at the café, look no further. Priced at $295 the new Explore Shoe is on par with other brands top XC models.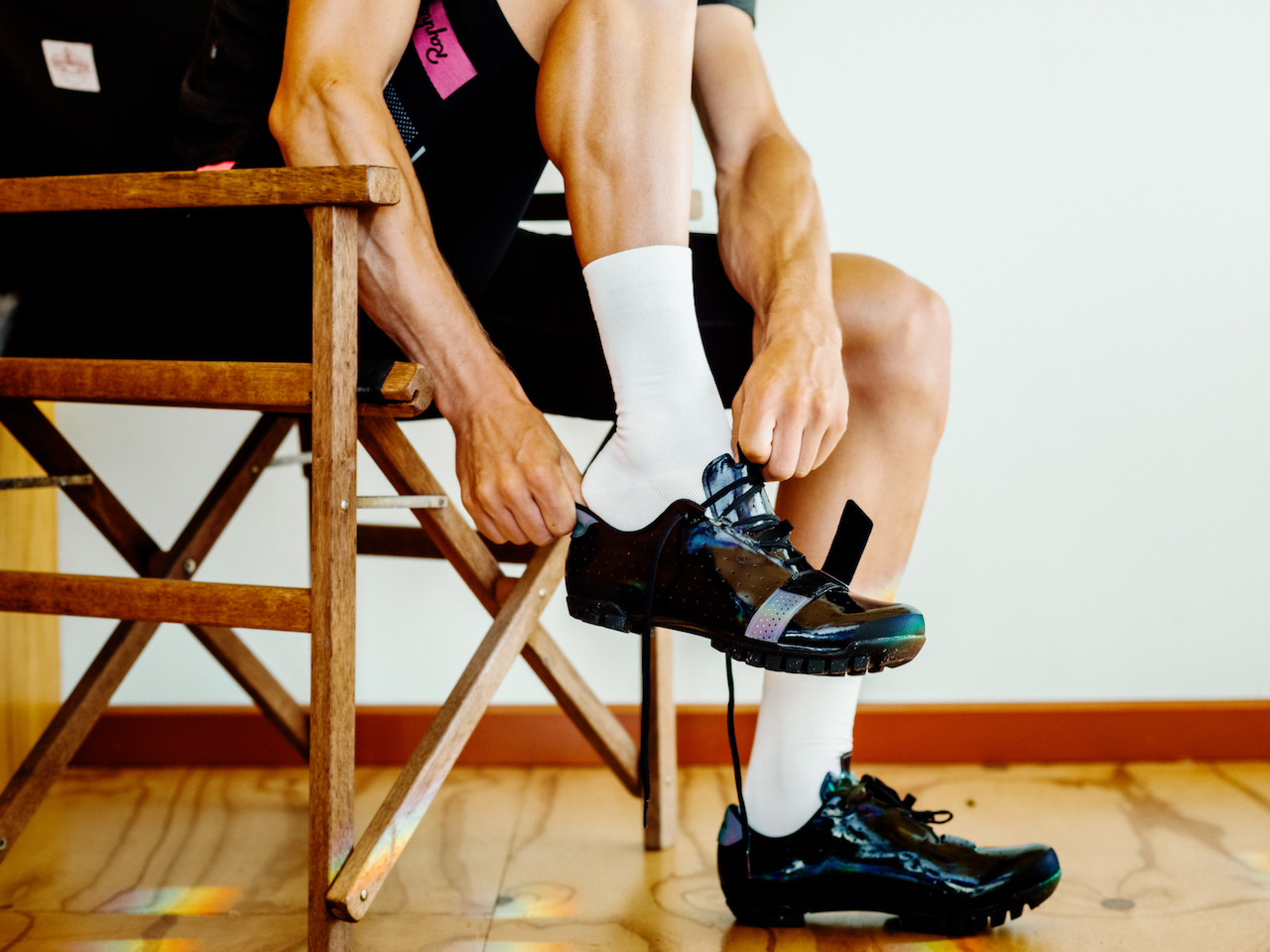 Rapha has spent the better part of two years developing and testing the design. Given to Pro riders for feedback after several thousand miles of pedaling the new Explore shoe was designed around comfort as much as it was performance.
The Explore shoe has a shortened carbon plate of approximately 3⁄4 of the sole length secured in a rubber outsole for walkable comfort and efficient power transfer. They also incorporate adjustable arch supports and the last is shaped to provide ample toe box volume for tremendous comfort even after hours in the saddle. The Explore shoe will be available in four different colorways starting today. Head to Rapha for more details.