Off the Trail: 2018 Cyclocross National Championship
Originally posted on December 21, 2018 at 4:20 am
Allow me to begin with saying that yes, cyclocross is not mountain biking and I won't in any way try to convince you otherwise. Look I get it, a bunch of fitness obsessed spandex clad gladiators trying to best each other in a muddy field is not your idea of a good time. There's no schralping, no whips, I mean for all that is good in the world, there is not a berm to be found anywhere within a two-mile radius.
However in 2013 when the World Championship was held in Louisville, KY we went (you can see more of that here.) and let me tell you it was one hell of a bicycle party. There were Belgians and bourbon, and everyone was happy, and there was bourbon, did I mention that already? At any rate, in the wake of what was likely the most significant sporting event to be witnessed by the eyes of mere mortals, the return of a major cycling event to the city of Louisville was too tempting to pass up.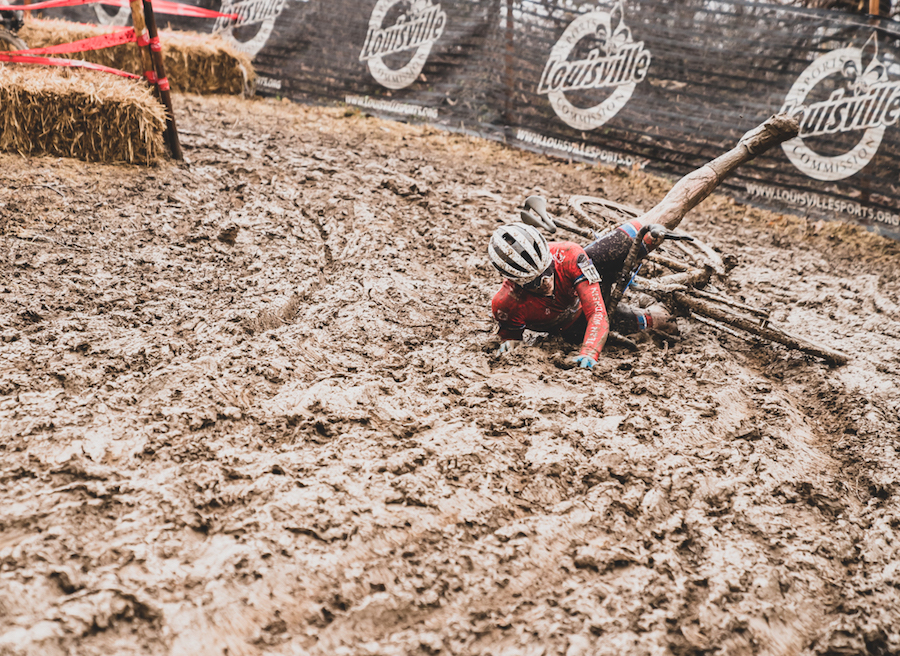 This past weekend at Joe Creason Park, the whole of the cyclocross community returned to Kentucky to compete, spectate, and party their way through the US National Championship of Cyclocross. From age grouped amateurs to the main event on Sunday featuring the country's best riders facing off for what is the biggest race of the year.
As the weekend events kicked off, there were a lot of questions to be answered. For instance, was Katie Compton healthy? Was Stephen Hyde healed from season riddled with injuries? Would Ellen Noble's season of World Cup mountain bike racing take her to the next level? Last but certainly not least, was there still room for fun in the arena of cyclocross? On Saturday, Sarah Sturm from the Ten Speed Hero squad answered with a proverbial yes, as she smashed her way through the mud to win the women's Single Speed National Championship. Dressed in what appeared to be a neon swimsuit and leather studded bikini top, Sturm later mentioned that a contingent of the racers had formed 'G.L.O.S.S.' short for the Glamorous Ladies Of Single Speed.
Next up were the mono cogged men and there were shenanigans galore, a man dressed as Colonel Sanders slid around the course all in white, there were cheeseball hand ups, bourbon, and more bourbon. The single speed race, however, is the mullet event of the weekend, business up front, the party in the back. While costume glad fun at all cost participants was getting pulled by officials one after another, the front of the race was most undoubtedly serious business. Molly Cameron and Jake Wells wasted no time getting to the rematch from Friday's 40-44 race, while veteran Justin Robinson yo-yo'd in the terrible course conditions. A slip or two would eventually cost Cameron the race and Jake Wells was able to defend his Single Speed National Championship from the year before.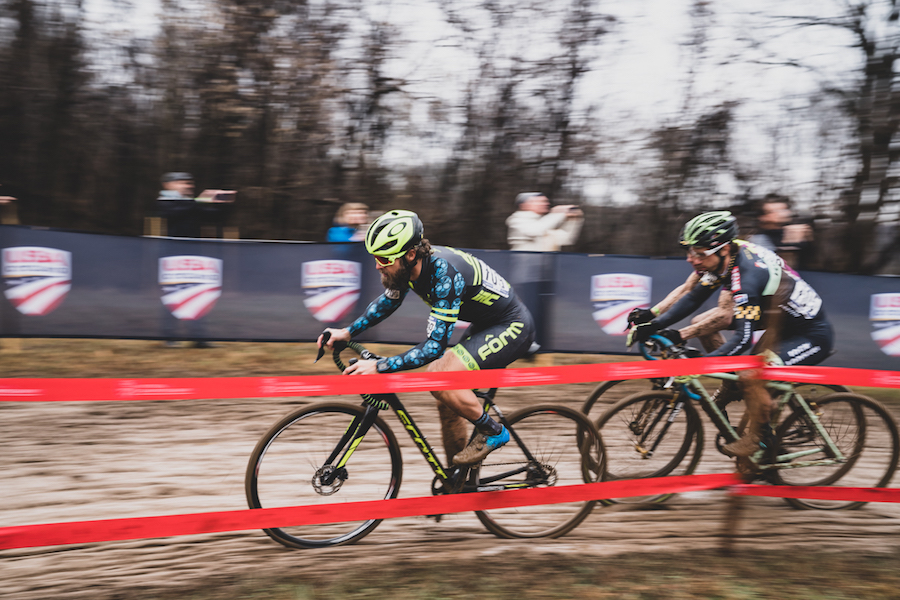 Sunday brought the big players out for the elite National Championship. While there was speculation about Katie Compton's physical condition, she wasted no time in putting any doubts to rest. Ellen Noble jumped out early, but Compton would not be denied her 15th National Championship in a row. Fifteen in a row!
In the men's race, Stephen Hyde and teammate Curtis White went out and conducted a good old fashion street brawl. Picture if you will Rocky v. Drago, Daniel Son v. Johhny, Jason v. Freddie, I'm not kidding it was that brutal! Each rider took turns teeing off on the other, blow after blow until eventual White wobbled just a fraction to let Hyde slip away to his third National title.
Victories and defeats aside the whole weekend was a fantastic time. The mud was of epic proportion, and if we know anything at Dirt Rag it's how to have a good time in the mud! (Don't forget to register for this year's Dirt Fest!) shameless plug indeed.