Ruffwear new and updated 2018 dog winter apparel and gear
Originally posted on October 23, 2018 at 0:01 am
Our dogs are more than our best friend— they are our riding and adventure partners throughout the seasons, including winter. Ruffwear has been designing adventure dog apparel and dog gear since 1994. Check out some of Ruffwear's new and updated gear and apparel for the upcoming winter season.
The Vert Jacket is a new product and has a fleece lining with a nylon shell that is windproof, waterproof and breathable. There is an oversized storm collar that folds up for some additional coverage or, I assume, to be cool like the Fonz.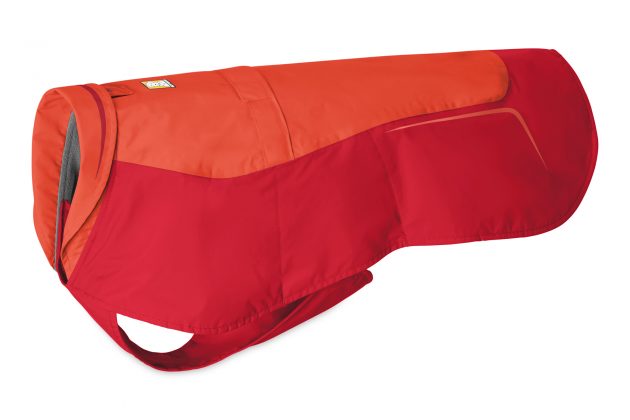 Ruffwears Quinzee Jacket is a weather-resistant jacket that features 250g recycled polyester insulation. It is packable and packs down to an integrated stuff sack.
The Powderhound Jacket is a weather-resistant and insulated jacket. It features a recycled polyester insulated upper panel and a fleece lined lower panel. This jacket has the unique feature of being a sleeved style for some added warmth and serious style points.
If your dog is better behaved than mine, the Omnijore Joring System might be a fun way for you and your buddy to become a powerhouse team. This system starts with a hip belt with removable leg loops that have a water bottle holster, a couple of pockets and a leash attachment release for quick disconnect. Then there is the towline with Ruffwear's Wavelength webbing that absorbs shock, and a swivel clip. The last piece is the dog harness, which has a four-point adjustment system and some reflective accents.
Do you go adventuring with your dog (or cat!)? Please send us pictures to highlight in Dirt Rag Magazine's Riders Eye section. Email them to [email protected]
Check out more Ruffwear products here.
---
Disclosure: When you purchase a product or service from a link in our stories, we earn an affiliate commission that helps pay for our work and support Dirt Rag content creation