Some more cool stuff from Interbike! Pt. 2 – Wahoo Fitness, G-Form, and Osprey
Originally posted on September 24, 2018 at 0:06 am
Wahoo Fitness has a new product called the Kickr Headwind, which gives you a headwind (duh) while riding your bike. You can either use this to keep you cool while riding indoors on those rainy, wintry days, or charge through 30mph winds in penance for whatever terrible thing you've done (like choose to ride indoors). We will be reviewing the Kickr and the Kickr Snap in the (cold, rainy) months to come, so keep a look-out.
G-Form has polished up their pad designs. Their knee pads have vents in the pads for breathability, higher rising fabric on thighs and a grip on the bottom to prevent slippage, and more padding in general including wrap-around coverage. Their DH stuff—knee pads, elbow pads, body armor— passes motorcycle safety tests. They also have new gloves to add protection to our tiniest bones. All around, looks like great improvements that took a lot of feedback to heart.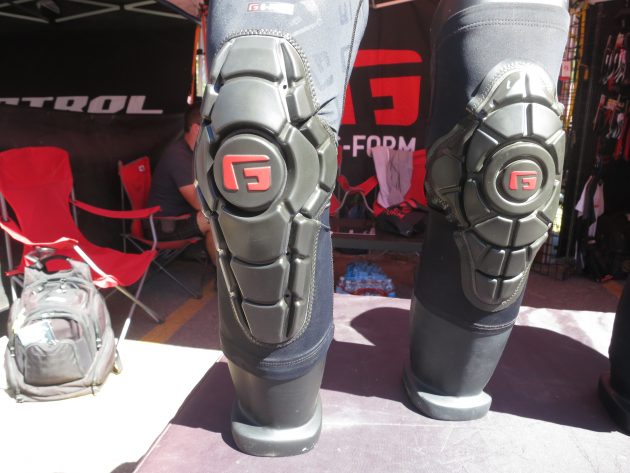 Elete is a surprisingly tasty electrolyte add-in. It has no sugars or sweeteners, so it can be added to your water bottle or bladder without any bacteria forming. The electrolytes are harvested from the Great Salt Lake and go through a 2-year solar evaporation process where the salts and phosphorates fall to the bottom as the water evaporates, leaving a perfect magnesium blend. It comes in a flavorless (but tasty) original flavor, as well as a mildly flavored option that has citric acid.
Osprey has impressive new lines as well. The Raptor line comes in up to 14L holding capacity, with a 2.5 liter water reservoir. Their shoulder straps have a new wing shape to help stabilize packs while taking pressure off the shoulders, and the bottom of the straps have been rerouted to allow for more functionality of the hip strap pockets. There is a compartment to hold a full-face helmet. The new lumbar packs, which hold 1.5L water in their reservoirs, are also really cool. The stability wings wrap up, rather than across or down, so that they sit comfortably while in the riding position. This should take some pressure off the lumbar while also creating increased stability. The Seral/Savu models carry water bottles rather than a bladder, but the design seems really innovative. The pack sits close to the body, so there aren't empty pockets flapping around when the pack is on the body but not carrying bottles. To carry bottles, pockets pop out by moving the modular padding, so the bottles can sit in their places without digging into the back. This, in theory, keeps the pack stable on the back without causing discomfort.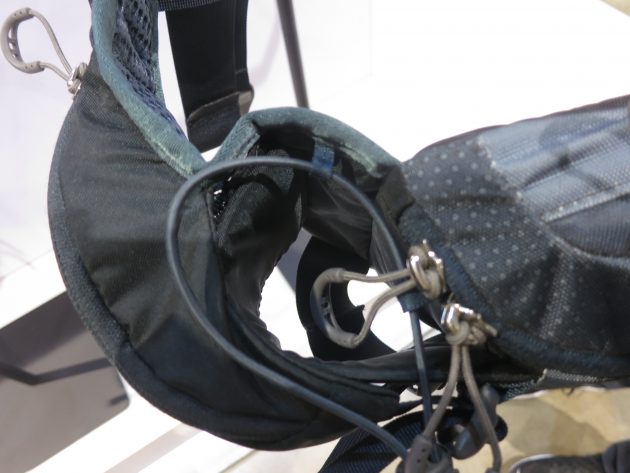 ---
Disclosure: When you purchase a product or service from a link in our stories, we earn an affiliate commission that helps pay for our work and support Dirt Rag content creation