Review: Flylow Spring MTB Gear
Originally posted on August 7, 2018 at 0:01 am
Testers: Scott Williams and Jess Nelson
Flylow Gear
flylowgear.com
The millennial tuxedo. Athleisure. A decision to seek attire that can keep up with the on-the-go active lifestyle. Whatever you call it, casual athletic wear is here to stay and more companies such as Flylow are looking to jump on board.
Since the company's initial debut in 2005, Flylow has gained a reputation for producing quality gear within the ski world. Company co-founder Greg Steen designs all the sizing and cuts for both the men's and women's line utilizing staff, friends, and family to really dial in the fit.
Flylow's original mission was to create better garments for their own use and that mindset still continues to this day: If the Flylow community wouldn't wear it, it's not going to make the product catalog.
With the company looking to break into offering apparel for the warmer seasons on the mountain, they've produced an impressive array of men's and women's mountain bike apparel for the company's Spring 2018 collection.
Men's Nash Shirt – $55
Women's Jessi Shirt – $55
Both the Nash and Jessi shirts are constructed from a heathered polyester spandex blend and offer a UPF of 50 which means that approximately 98% of UV radiation is blocked by the garment. Both shirts fit true to size but the Nash has a slightly more relaxed cut compared to some of the more semi-form fitting poly-blend shirts I've worn so if you like your shirts more form-fitting, you could probably size down. As for the Jessi, the women's shirt is a semi-form fitting cut.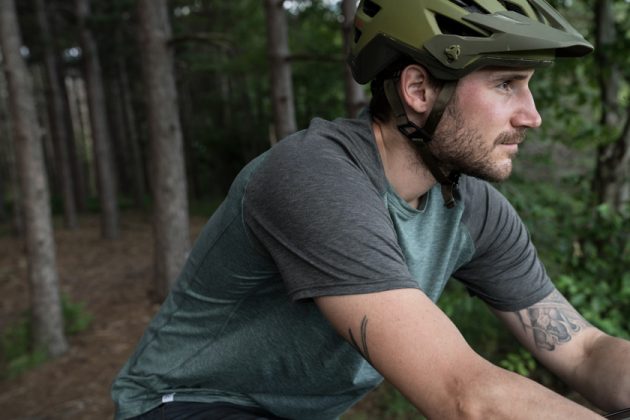 As both Jess (wearing the Jessi) and I have learned, not all poly-blend shirts are created equal. After experiencing a 2-hour ride in the sweltering heat and going through multiple bottles of water, both Flylow shirts were still dry and able to be comfortably worn on the way home from the trails. Baffled, I quickly contacted Flylow to see how that was even possible. The company mentioned that it utilizes a slightly looser weave allowing additional stretch and breathability. The company also mentioned the sanded finish gives the shirt a cotton feel which prevents the shirt from having an abrasive feel, even during the ride.
Men's MacReady Short – $65
The MacReady shorts are up for anything and comfy enough to be worn every day. The cotton-spandex blend and oxford weave provides comfort whether you're riding bikes, hiking, climbing or simply drinking Moscow-mules at your relatives' country club.
The fit is true to size with a 9.5" inseam. The stretchy fabric will allow ample movement. Not necessarily my go-to riding shorts, but if you're looking for a pair of summer shorts that are equally as comfortable as your riding shorts – these will fill that gap nicely.
Women's Carter Short – $90
The Carter short is constructed of a poly-spandex blend with 12.5" inseam and velcro cinches on the inside to fine-tune the fit. They pair equally well with a chamois or are more than happy to stand as their own.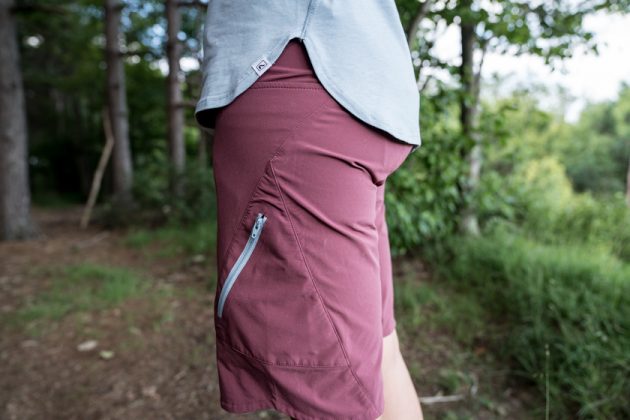 The fit is true to size but depending on the length of your legs you may run into some issues with the longer inseam for shorter riders. The Carter shorts are on the thicker side of the spectrum, which is great for durability on long days at the bike park, but it would be nice if there were some ventilation to help keep things cooler.