Sea Otter 2018: Osprey adds new hip packs to the lineup for next spring
Originally posted on April 19, 2018 at 18:39 pm
Osprey has been getting the question for the past couple of years, "When are you coming out with a hip pack?" Well, folks, the time has come. Okay, so they won't be out for another year, but while at the Sea Otter Classic today, Osprey showed us some super secret (or not so secret) stuff that will be launching next spring.
In addition to redesigning its entire pack line for a better fit, Osprey also will be adding two models of hip packs to the mix.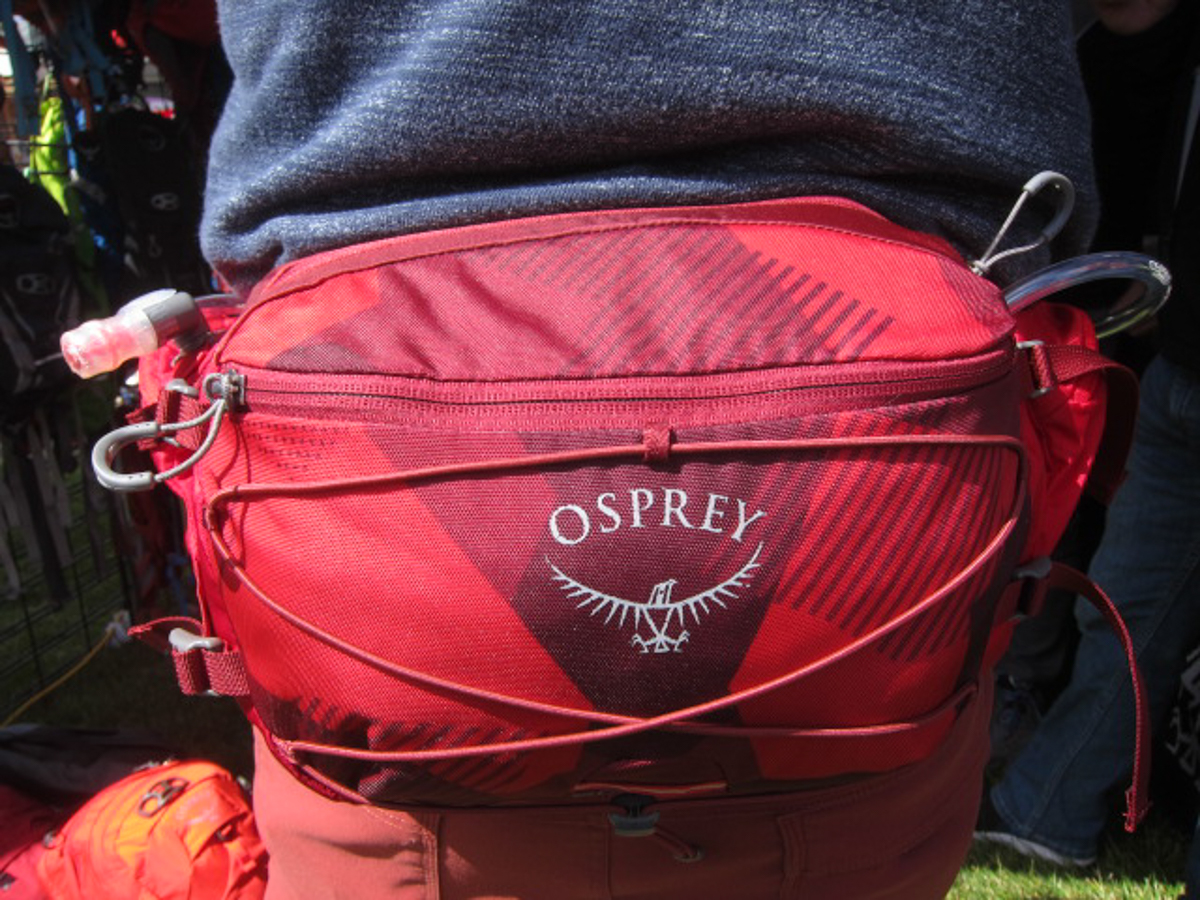 The Seral is the larger of the two and includes a 1.5 liter extra wide reservoir to spread the water weight around the body. The bladder is designed specifically to be able to round with the back and hips to provide a comfortable and secure fit. The hose is managed via a moveable magnet on the side of the pack rather than the front.
The pack features two small side stash pockets just like those on packs like the Raptor, as well as a small outer pocket and bungee on the back of the pack.
The Seral will retail for $85 and will also be available in a women's fit.
The Savu is a smaller pack that doesn't come with a reservoir; instead, two water bottle (or beer can) holders on each side of a main pocket. It also features the side stash pockets and rear bungee.
A cool thing I noticed about this pack is that the bottle holders are somewhat stiff so that it's easy to get a bottle in and out one-handed while riding, like a bottle cage. But they also fold in and integrate well with the rest of the pack so if you aren't using them, you can tuck them in and it doesn't look or feel like they are even there.
The Savu will retail for $55 and will also be available in a women's version.
I did mention updates to existing models… Those will be rolling out next year but one of the main changes is on the straps. A wider strap at the shoulders will offer better support and more comfort for all-day rides.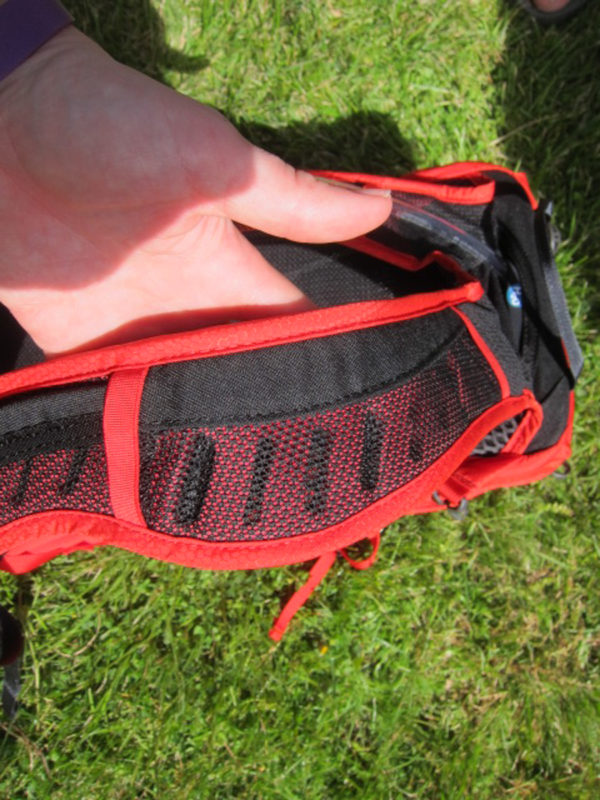 It'll be a while until we can get some of this new stuff in for testing but stay tuned when we do… These hip packs look pretty nice and we're excited to see what other improvements have been made to the rest of the line.