Frostbike '18: All-City debuts Gorilla Monsoon "monster cross" bike
Originally posted on February 18, 2018 at 9:37 am
At this year's Frostbike, an event held by Quality Bicycle Products to familiarize and showcase retailers and media with new products, All-City launched a monster cross style bike dubbed the Gorilla Monsoon.
All-City is mainly known for cross and urban bikes, though the brand has dabbled in the mountain category a little in the past and recently launched a 27plus hardtail, the Electric Queen. The Gorilla Monsoon pairs the brand's cross background with mountain bike capabilities and mixes in just a tad of touring influence.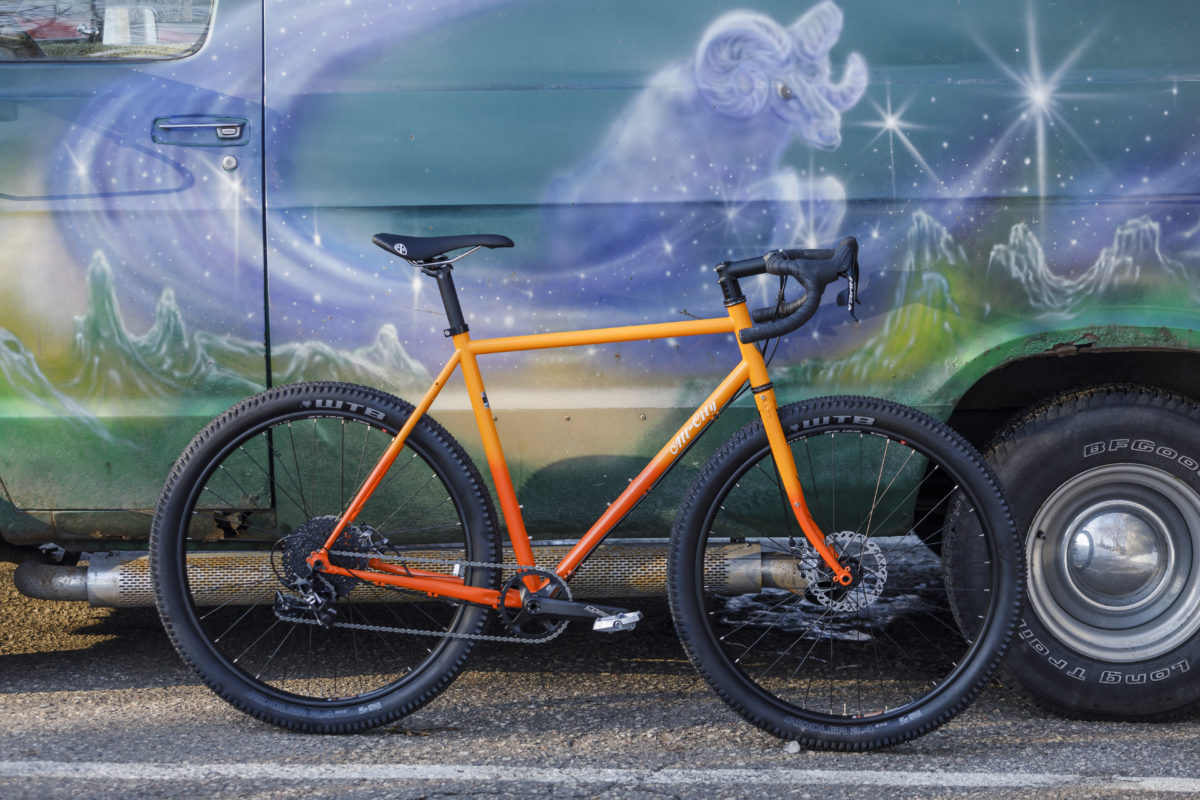 The Gorilla, as we'll call it, sports cross bike geometry that is tweaked to optimize long days in the saddle. It also features three water bottle mounts on the frame, as well as rack and fender mounts and provisions for a front derailleur if you want to turn it into a dirt touring bike. The steel thru-axle frame will fit a 27.5 x 2.4 inch tire, or a 700 x 42 (it comes stock with the former). It has stealth dropper post routing too, though it doesn't come stock with one. The frame comes with a matching steel fork.
The complete build comes equipped with a 1×11 SRAM Apex drivetrain (36t up front with 11-36 in the rear), Hayes CX Expert mechanical disc brakes, WTB rims and tires and the Salsa Cowchipper flared adventure drop bar.
All-City describes this bike as a "do it all dirt solution" for touring, connecting gravel with singletrack or just going out and having fun without wanting to be limited by your bike. Call it a monster cross bike or a drop-bar MTB, the Gorilla Monsoon seems like a versatile and fun ride, with a head-turning paint job to boot.
More info can be found on the All-City website.