Mountain Bike Trailer Park: Racing Sucks
Originally posted on February 2, 2018 at 1:44 am
Mountain Bike Trailer Park is a regular column written by Uncle Dan that appears monthly on the Dirt Rag Interwebs. He dabbles in a variety of topics including racing, training, trails he loves and not taking himself too seriously, all with a big dash of humor. If you missed his previous columns, check them out here. He also writes a personal blog, which can be found here. 
Racing sucks. I know. I hear it all the time from my friends who don't race. That's WHY they don't race. Because it sucks.
I couldn't agree more. In fact, that was the only thought in my head Friday morning, when Chuck, Paul, and I met up for our ride down to Georgia for the Snake Creek Gap Time Trial. We loaded up in the car, and headed out for a road trip. Just three friends, on the road, on a day when we were supposed to be working. Awful!
While we drove, we talked about bikes, and wives, and kids, and beards, and the funny names on the sides of passing RVs ("The Intruder," really?). We talked about our new team – Trailer Park Racing and we texted with our teammates Joe, James, and Steve, who were also on the road to the race. We named our car "team Commando" while Steve's car was "team Tighty Whitey." It was horrible.
On the road, we ate disgusting food, in the name of carb loading. Do you know how long it's been since I ate at Arby's? But, because we had a big race the next day, carbs and calories were on the table. Yuck.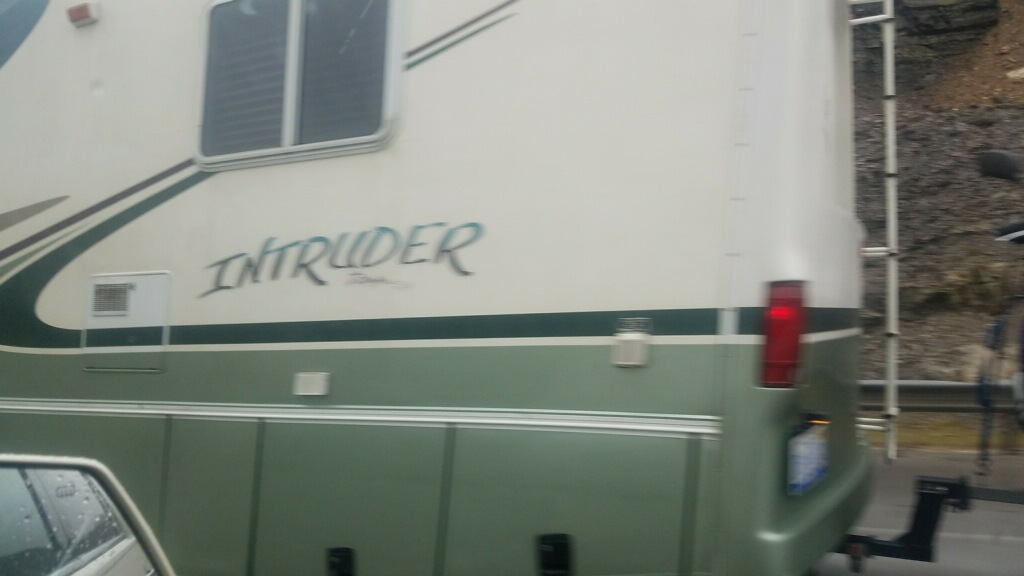 And, when we arrived, we picked up our registration kits, which included our race plates and swag like custom socks, posters, and food samples. I hated to take them. Then, we headed over to a local brewery to drink some beer. It was the worst.
After beers, we met up with another group of racers from Ohio on the Knobby Side Down team. They're our frenemies. We alternated between roasting each other and buying each other beers over steak dinners. I was so uncomfortable.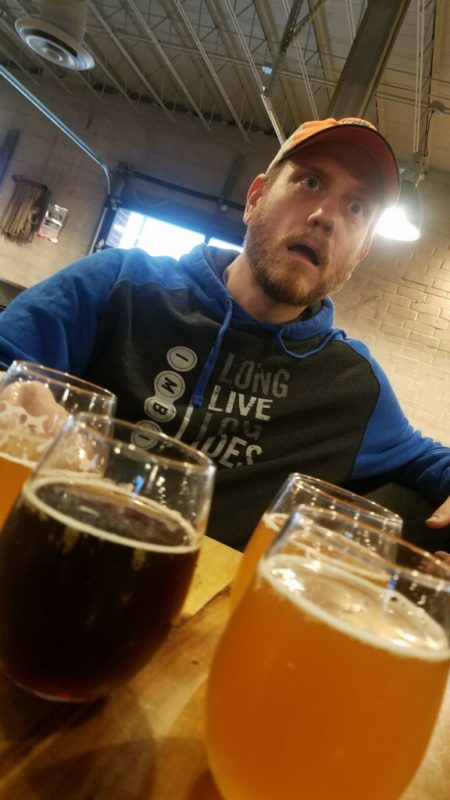 After dinner, team Commando headed down to our hotel pool. We had a couple more beers and practiced synchronized swimming, while wearing our bike shorts (we didn't pack swimsuits). The whole time, I was wishing I was at home watching Netflix.
Race morning was a scramble to find all of our kit for a day in the saddle. Then, back in Chuck's wagon for a trip to the shuttle stop. On the bus ride out, we talked to people from all over the eastern US. I sat next to a guy from Nashville, who told me all about his local trails. He was all friendly and stuff. It was rough.
Then, it was time to start the race. That's when things got really sucky. I mean, I had to ride my bike all day! On new trails too! Man, what a bummer. It was almost 10 degrees warmer in Georgia than back in Ohio, and the trails were actually rideable. I'd much rather have been at home, in the grip of the freeze-thaw cycle, riding on my trainer in the basement. What was I doing here, outdoors?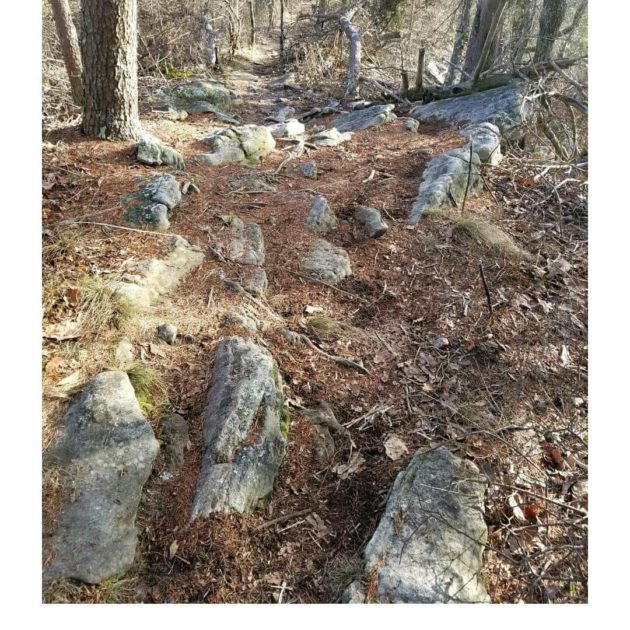 The trails were part of the epic Pinhoti trail system, and they went from flowy, to chunky, to rocky, with some screaming downhills thrown in. Plus, the couple of stocked aid stations, with food and friendly volunteers really put a damper on the situation. As the race wore on, and I started getting tired, I found my friend Corianne. We finished the race together, talking and riding. Blech.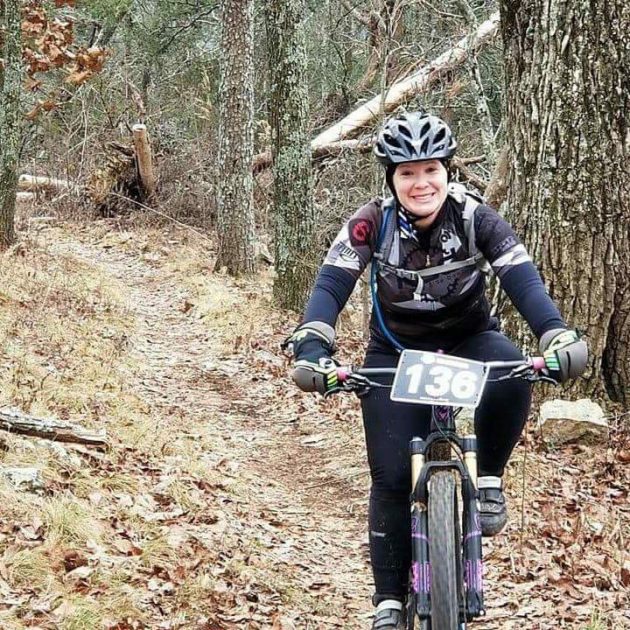 At the finish line, I had to suffer cheering friends, who insisted that I drink a cold beer and eat some hot chili. Gross.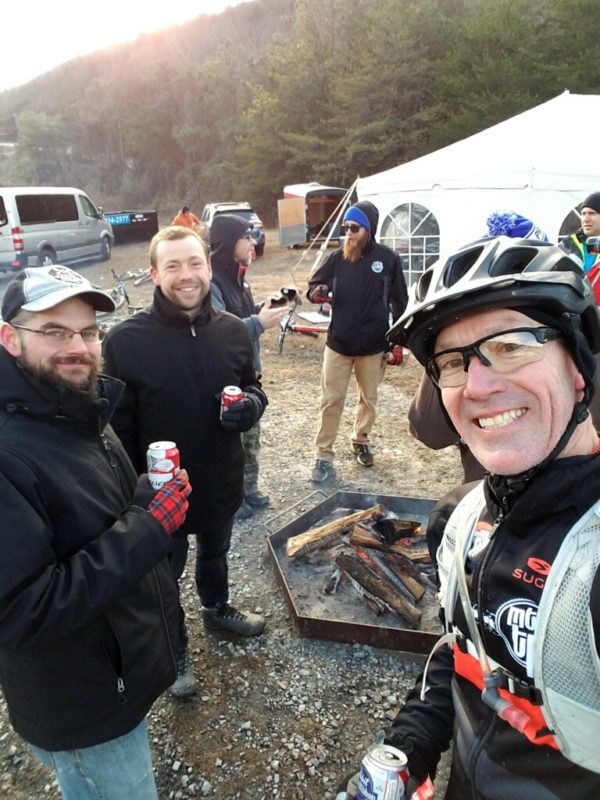 Afterwards, we all met up back at the brewery for beers, pizza, and live music. We told stories, celebrated successes, commiserated in failures, and compared beards.
Then, back at the hotel, we fell into the sleep of the dead.
The next day, Chuck, Paul, and I enjoyed the hotel's breakfast before packing up and heading out. On the ride home, we talked about the race, the trails, and what we'd do differently in a few weeks for the second race of the series. It was excruciating and I couldn't wait to get home and do laundry.
So yeah. Racing sucks. Don't do it. Plus, my chamois still smells like hotel pool water.