Review: Women's Club Ride Tour Pants
Originally posted on January 10, 2018 at 1:13 am
Club Ride Apparel specializes in bike-centric, functional clothing that is also fashionable and comfortable for everyday living. As the brand's website pronounces, "Life doesn't stop after your ride, and neither should your clothes."
While a change of clothes after a wet, muddy, sweaty mountain bike ride is more than welcome, there are plenty of instances when riding bikes is much less separate from the rest of life than a dedicated trip to the woods. Ride to the party, to work, to the coffee shop or local bar to meet up with some friends or to the grocery store, and most of us don't want to deal with bringing a change of clothes or let the entire world know that we just rode our bikes.
Club Ride does a nice job of integrating cycling-specific features in "normal-looking" garments that serve a purpose that reaches far beyond the bike. Recently I've been rocking the Tour Pants, which look like normal pants but include a number of features that make them comfortable and functional on a bike as well.
The 95% Nylon/5% Spandex blend offers stretch for freedom of movement during athletic pursuits, as well as moisture-wicking, quick-drying and water-resistance properties. The cut features an extra high back to provide sufficient coverage while cycling and prevent them from riding down. The pants have front and rear pockets similar to normal jeans, as well as a side leg pocket that doesn't cause discomfort or interfere with riding. Other ride-oriented features include a gusseted crotch and reflective accents.
Club Ride offers two different "styles" of fit for all its clothing: Comfort and Sport. Comfort Fit features extra technical features and a more relaxed, loose fit, while Sport Fit is a little tighter and more styled for post-ride pursuits while maintaining great functionality while on the bike. The Tour Pants fit the Sport category and are generally meant to be fairly form-fitting, so keep that in mind when sizing.
Overall, I found that these pants (as well as a few other Club Ride bottoms that I've worn lately) run a little large on the waist. For reference, I'm a 27-inch waist and 33-inch hip. According to Club Ride's size chart, I am solidly a small based on my waist measurement and an extra small based on my hips. I originally asked for a small, but it turns out that the extra small fit way better and wasn't at all too tight at the waist despite the size chart hinting otherwise. Just keep this in mind when purchasing, but don't let it discourage you from purchasing, because these pants are awesome.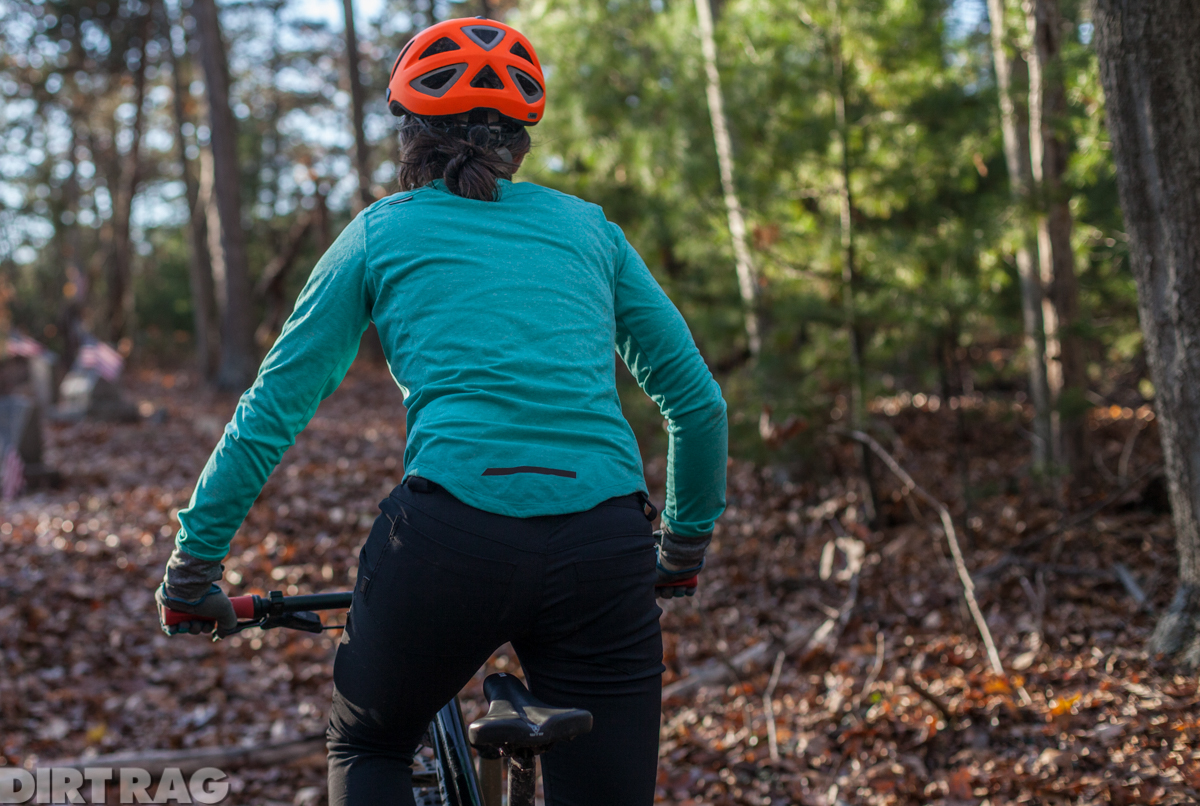 Sizing snafus worked out, I began turning to the Tour Pants as a daily driver no matter what my activity, from riding bikes around Philadelphia and hanging out at the Philly Bike Expo to riding down the street to the local backwoods bar. They are also great for non-bike-related outdoor pursuits, such as hiking or canoeing. I would even wear the black ones as dress pants and they could pass off as such with a nice sweater for those holiday parties (and, even better, you could ride there comfortably!).
The Tour Pants from Club Ride are versatile outdoor pants for just about any pursuit, not just riding bikes. Water-resistance, comfortable stretch and breathability make them superior to denim for such activities, but they're stylish enough that no one will ever know you are wearing bike pants, unless they are in the know. There's a place for these in your wardrobe, even if you rarely wear them on a bike.
Price: $99.95
Sizes: XS (tested), S, M, L, XL