Review: DryGuy boot dryers
Originally posted on December 21, 2017 at 10:27 am
Bear with me here for a moment. Ever think much about your mailbox, how simple its functionality is yet how significant it has been in a daily routine? Before work, you drop the rent check in the mailbox, flip the flag and with hope, it will arrive at its destination on time. After work, grab the (mostly-junk) mail out of the box to be sifted through and likely thrown in the recycle bin. Big deal, right? My point is that something so simple is just part of our daily routine without much thought or appreciation.
The boot dryer is another one of those unsung heroes. Welcome the DryGuy boot dryer. A quiet, simple device that takes up no more than the square foot of a standard pair of shoes, but works to eliminate moisture from your shoes or garments and helps reduce odors from bacteria growth. Whether you are slipping on your cycling shoes, running shoes, hunting boots, or even your Salvatore loafers, why not start your day with a fresh shoe that's free of moisture and lingering odors? Below, we review two forced-air options from DryGuy that will keep you and your housemates happy.
Force Dry DX – $80
This is DryGuy's top-tier model, which has the ability to dry two pairs of garments or footwear simultaneously. Powered by a standard 120V AC outlet, the dryer uses forced air with the option of blowing with or without heat by a flip of a switch. When heat is on, the max output is around 105 degrees, so it should not cause any harm to garments. And, to get the fan rolling, simply turn the timer up to 3 hours on the front of a dryer and let it work its magic.
Although the end result is the same between a convection dryer and a forced air dryer, the fan of the forced air dryer will help push the warm air through the footwear/garment which reduces the drying time from 3-8 hours to 1-3 hours. The rotary fan of the Force Dry DX is by no means silent like a convection dryer when turned on, but it was pleasantly quiet and not a disturbance.
I found that under typical circumstances, my garments were drying within 1 hour; however, I wanted to put it to the test by completely soaking a skate shoe and seeing how long it would take to dry. After 4.5 hours with the heat on, the shoe was completely dry.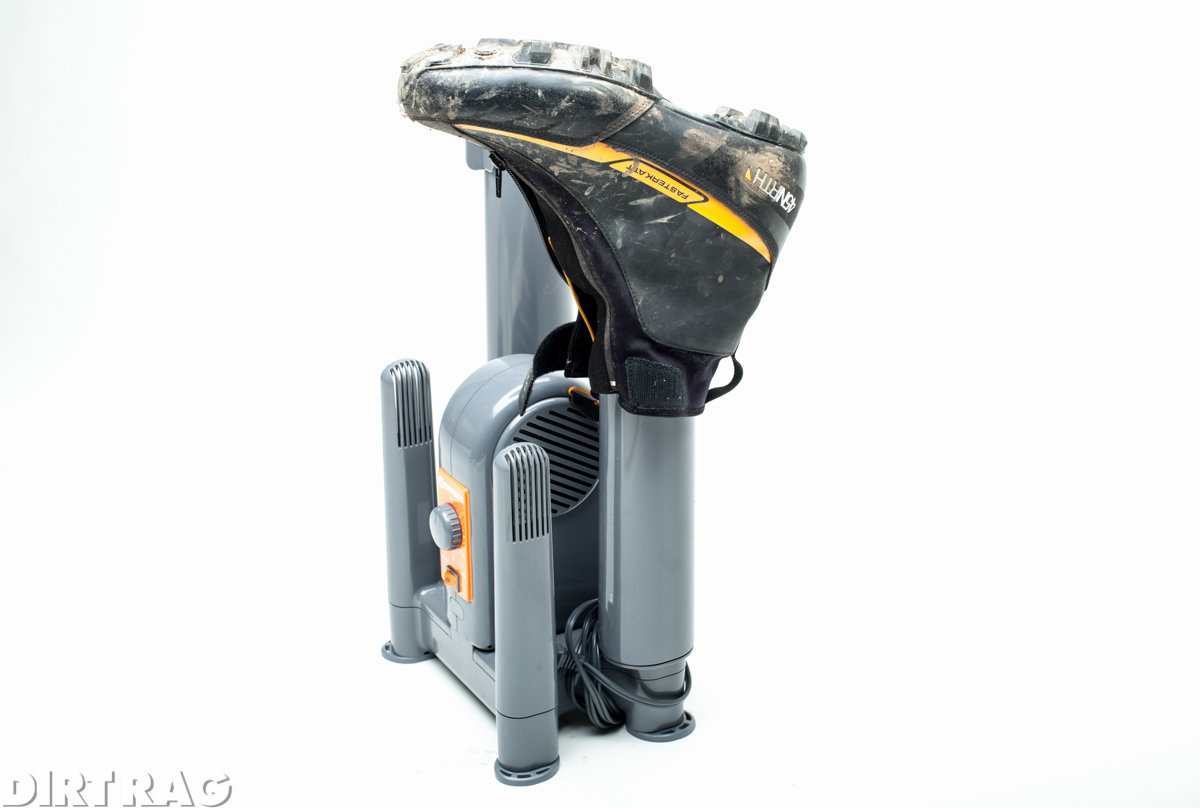 Force Dry – $50
The Force Dry is a step down from the DX version above. It offers the same forced air technology and 3-hour timer but there is no switch to turn the heat off and can only dry a single pair of garments or footwear at a time. The drying tubes have an integrated extension that allows you to extend the tube from 7 to 9.5 inches.
I found that the rotary fan on this model was louder than the DX version and produced a subtle high pitched whistle that became a little annoying. The Force Dry offers drying tubes that articulate 180 degrees so that you can easily fold up the machine into the size of a thick phone book for on-the-go capabilities and allows you to easily dry heavy footwear by simply laying them flat on the floor.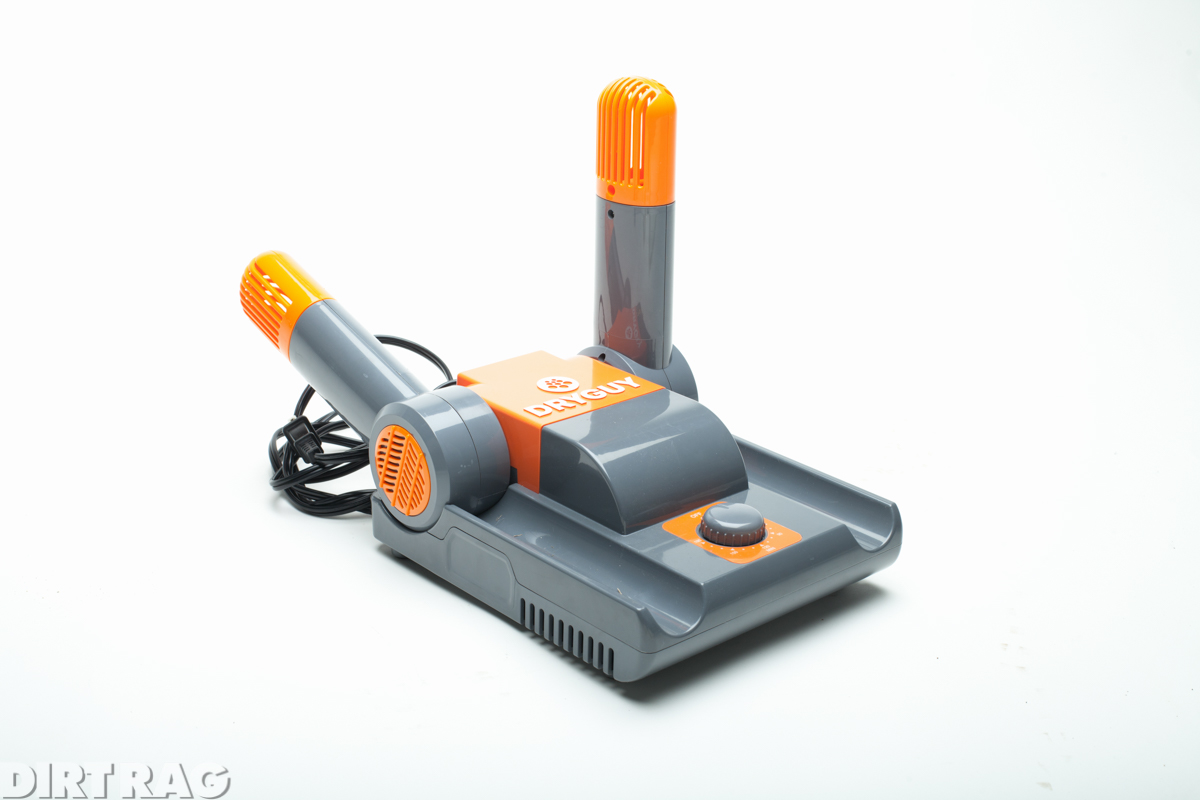 Overall, I have been extremely happy with the DryGuy Force DX and Force Dry. For a daily driver, I would recommend getting the DX model. Having the four garment capability, on/off switch for heat and quieter fan is well worth the $30 upgrade in my opinion. However, if you are looking for a more versatile machine that you can easily pack for on the go trips, the Force Dry would be the preferred option.