Heli-biking in Alaska? Yes, please!
Originally posted on October 4, 2017 at 14:05 pm
As of today, the Tordrillo Mountain Lodge in Alaska is open for heli-biking, making it the first outfitter in the United States to offer this service.
The Lodge specializes in helicopter-based adventures, including skiing, fishing and hiking, and owns and operates its own fleet of helicopters. With the addition of a helicopter bike rack to its assets, it can now offer helicopter-based biking experiences as well. The lodge's new bike rack can hold four bikes without disassembling them for flight.
Heli-biking routes wind around a volcano known as Mt. Spurr, where there are opportunities to freeride through volcanic cinder and pumice or snow bike on glaciers. Tordrillo Lodge owns a fleet of Fat Back fat bikes for rental, which, from the sounds of it, are perfect for local riding conditions. Tordrillo also has helmets, knee and elbow pads and gloves available for rental.
According to Tordrillo Lodge, "Riders can choose a descent or ascent of virtually any length or difficulty, making this experience perfect for anyone interested in mountain biking regardless of their skill level or expertise."
"Our goal at Tordrillo Mountain Lodge is to provide our guests with experiences they couldn't get anywhere else," says Mike Overcast, Tordrillo Mountain Lodge's co-owner. "As the first in the United States to provide mountain biking access via helicopter, our guests can now enjoy the unspoiled landscape of this spectacular mountain range. Heli-biking really does give you a new perspective on the sport – it's a game-changer for adventure seekers everywhere."
Tordrillo also offers activities such as stand-up paddleboarding, yoga, wakeboarding, kayaking, ice climbing, whitewater rafting and more.
So, who's ready for a trip to Alaska?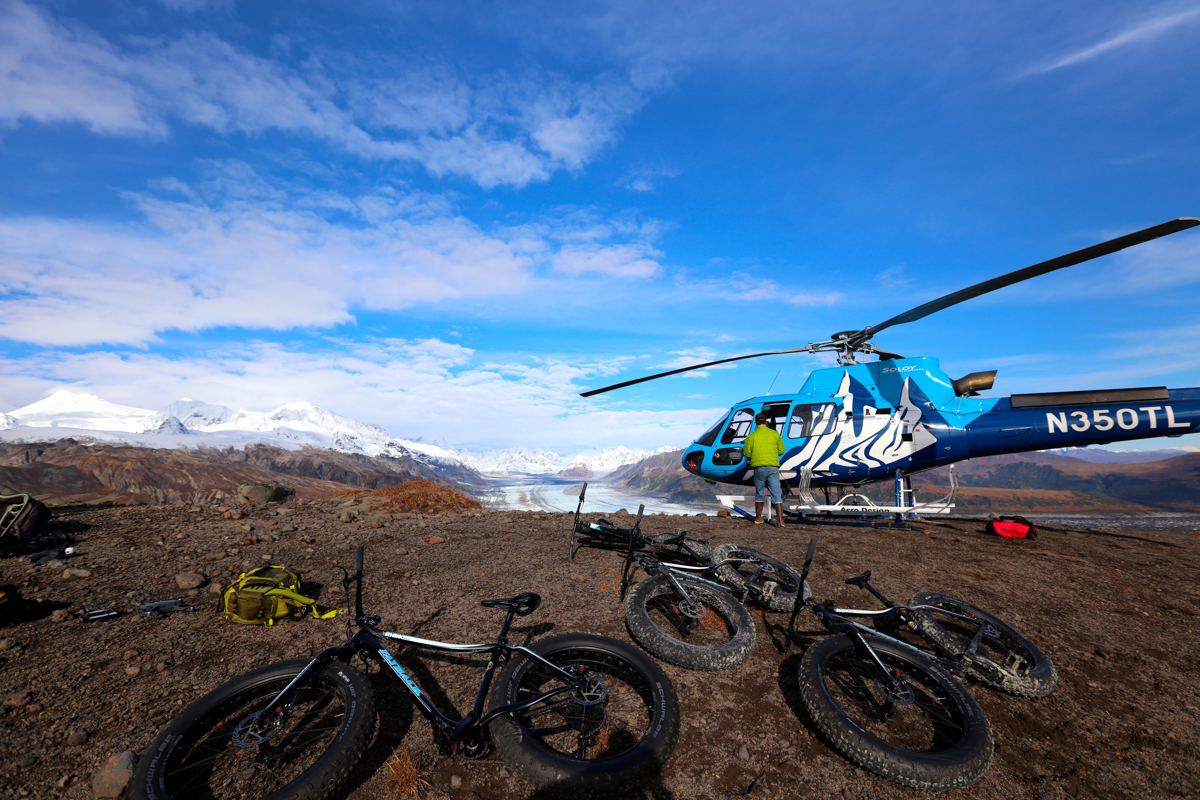 For more information, visit www.tordrillomountainlodge.com. Follow on social media @TordrilloMountainLodge.