Win a Effetto Mariposa Prize Pack
Originally posted on September 21, 2017 at 0:01 am
We're sorry
The promotion you are trying to access has ended.
Effetto Mariposa has partnered with us to give one winner a Caffelatex Prize Pack; Caffelatex tubeless kit, Caffelatex injector, and 4x Caffelatex 60 ml trail pouches. Enter to win below.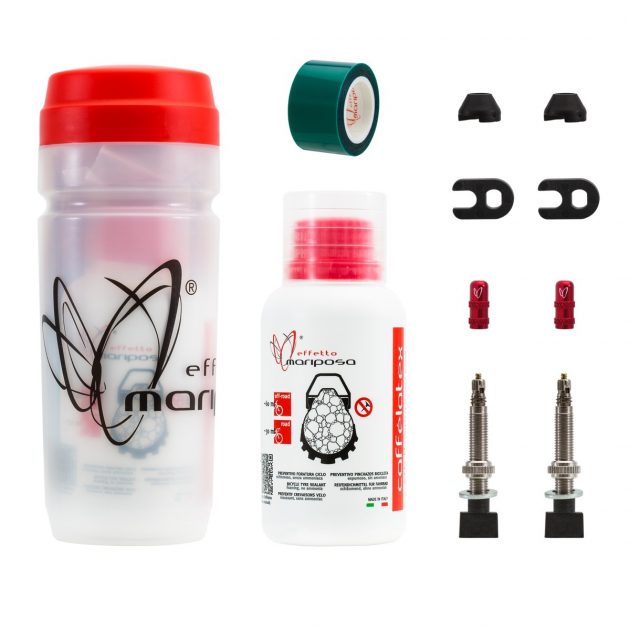 Caffélatex is an innovative tire sealant that's perfect for tubeless, tubular and inner-tube applications. Unlike classic latex-based sealants, Caffélatex expands by foaming. Centrifugal force drives standard latex-based sealants against the outer circumference of the tire. Caffélatex instead turns into foam, filling the tire's entire internal cavity, making the sealant much more effective against sidewall punctures. One formula means you're using what the pros use.
Complete the survey below by September 27, 2017 to be entered to win. We will choose and notify a winner the following day. Some terms and conditions apply, but don't they always? Open to U.S. residents, only. Sorry, but that's not our choice. – If you are on a mobile device, click here to take the survey.
Create your survey with SurveyMonkey