Keystone Gravel 2017: A weekend in Donnie's World
Originally posted on September 20, 2017 at 11:07 am
I attended the inaugural Keystone Gravel on a whim last year and I'll forever be glad I did. It was the day before I needed to get on a plane to head to my first Interbike and I still needed to pack, but it turned out that all the rushing around was worth it. My experience moved the event to the top of my list of events that I will always find a way to attend and is still remembered as one of my favorite days on a bike.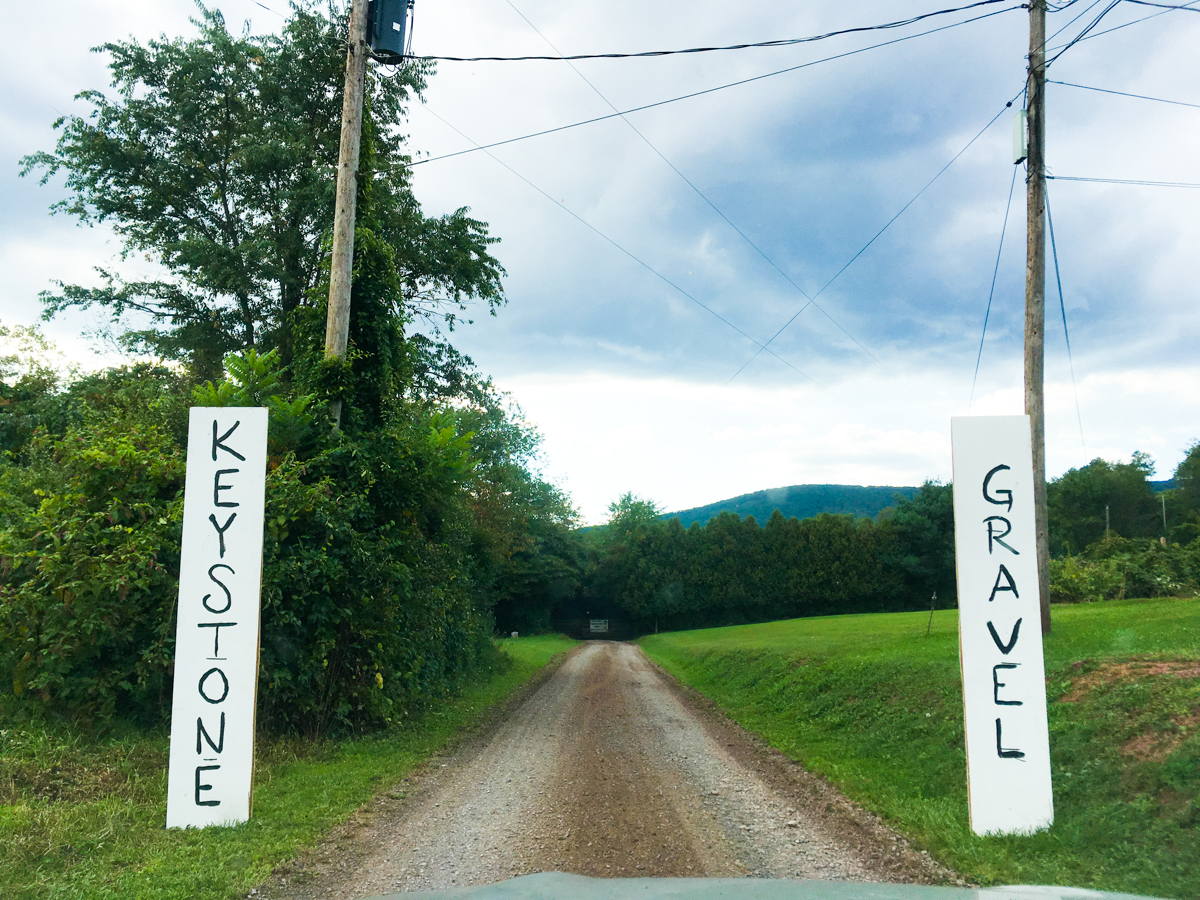 The problem with such an amazing first-year event is that sometimes as the event grows, it loses that same grassroots charm that it had in the beginning, and for an introverted, crowd-adverse someone like myself, huge, overdone events don't have the same appeal as more intimate gatherings. I was relieved to discover that this year's Keystone Gravel only changed slightly and all the important pieces remained: A chill, intimate vibe, an incredibly challenging but fun and beautiful ride, great food and beer and the camaraderie of friendly, supportive people. And its organizer, Donnie Breon, assures that those things will never change.
Keystone Gravel takes place out of the idyllic Mud Run Farm, Donnie's home that is nestled in the mountains just north of Jersey Shore, Pennsylvania. The event is part ride, part race (but not really) and all fun. The full course is 60-something miles (this year it was 66) and there's also a short course option that's 40 miles (give or take) and incorporates a chunk of the Pine Creek Rail Trail. Throughout the ride, there are timed segments that participants can choose to "race" (#gravelduro) or not really care about, including a number of climbs, off-road descents, and a paved "time trial" section. The idea is not to get from the start to the finish the fastest; it's to spend an entire day on the bike with your friends.
The best part is that the people who ride it get this concept. There are no sore losers. Everybody out on the course is nice to one another and actually talks to each other. When I'd pass people going up a climb, they'd all cheer me on. Whenever someone was stopped along the side of the course, every single person who went by would ask if they were okay and if they needed anything. Camaraderie is far more important than competition and that is apparent in every facet of the event.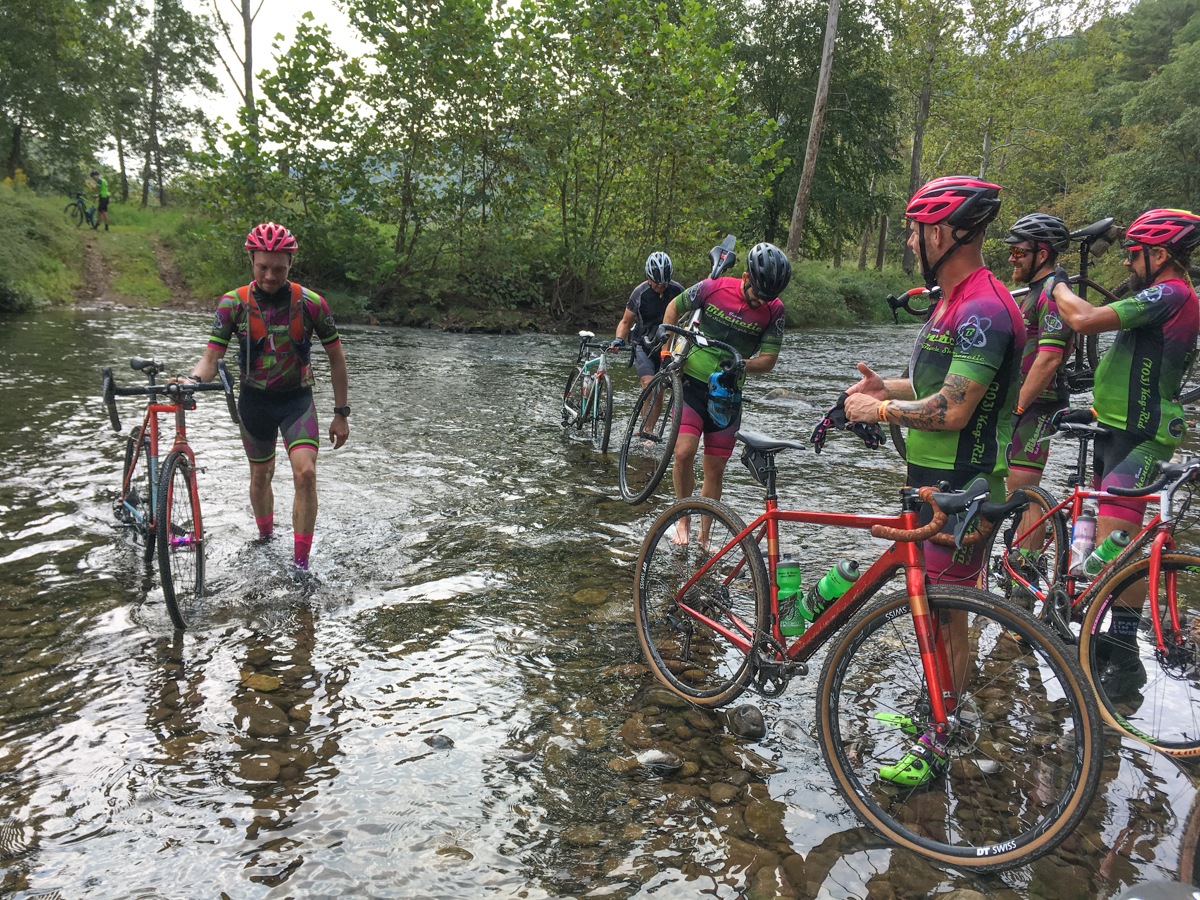 It's a deceivingly hard ride, the combination of elevation gain (8,000+ feet in 66 miles) and considerable amount of trail mixed in with gravel and pavement sections pushing even the fittest riders. But as I heard several people say on Saturday night as we all stood around drinking beers and listening to the jammin' sounds of local band Royal Benson, at no point in the ride did I think "this sucks." Even when my quads were burning and screaming at me to stop and I was wishing for a bailout gear and my bars were covered in so much sweat that I could barely grip them. And even when we turned a corner and saw the gravel wall that Donnie was going to make us climb at the end of the ride to get back to the farm, and it literally took every ounce of mental strength I had to keep pushing the pedals, I did not think "this sucks."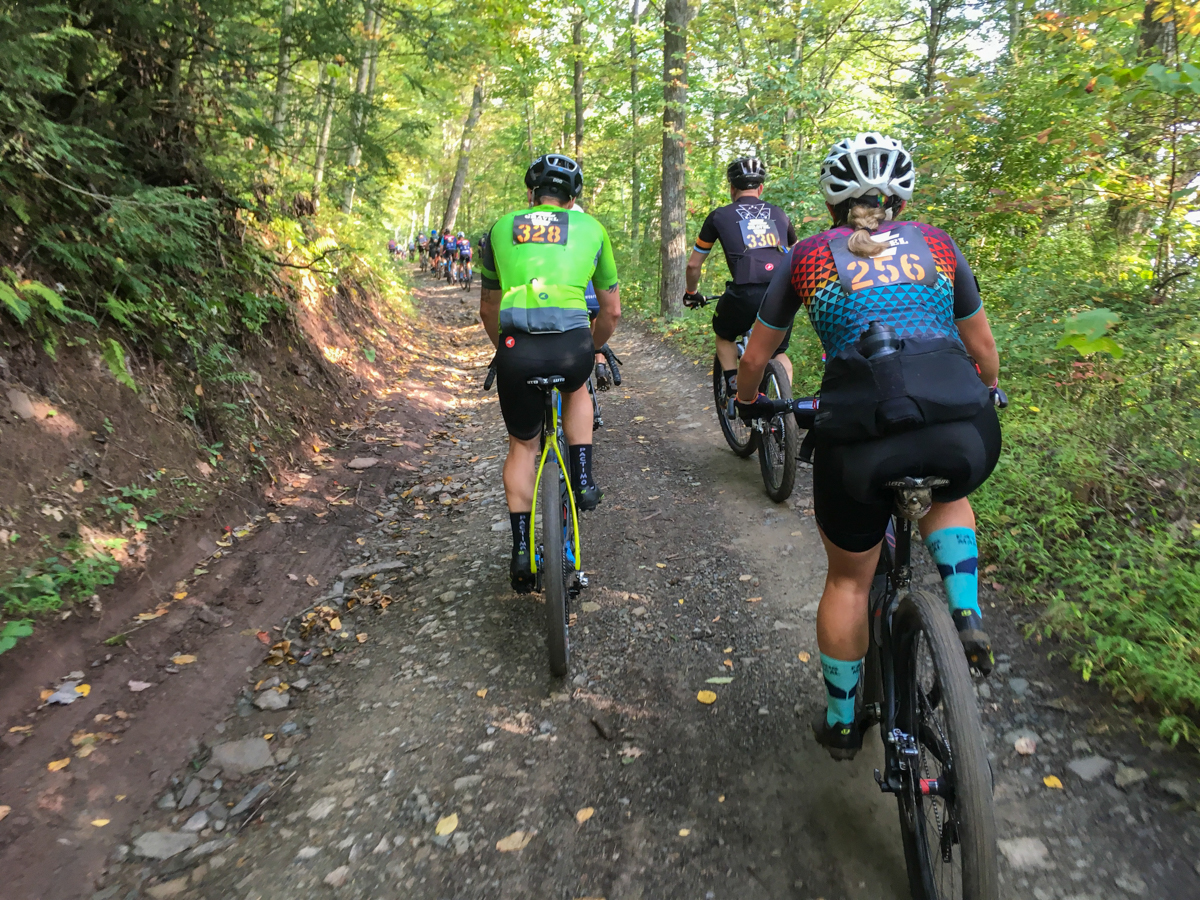 I'm not quite sure what makes the ride so magical and allows us to forget or ignore the pain that goes into doing it. Maybe it's the scenery, maybe it's the people, maybe it's the homemade waffles or the burritos or the caramel-covered brownies at the aid stations, maybe it's Donnie's incredible energy, maybe it's the beer stop at the Mountaintop Inn. I think it's a combination of it all, a perfect cocktail of the best things in life coming together for a weekend that nobody wants to end.
On Saturday afternoon into evening, riders trickled back to Mud Run Farm. Donnie's wife makes all the food for the event, including aforementioned aid station provisions and a killer dinner and post-ride snacks (thanks, Andrea!). Later in the evening, the band set up in the beautifully restored barn and the pizza oven was fired up. Beers flowed, the day was relived and smiles could be seen all around. There's no cell service at the farm, so there was distinct lack of screen glow on people's faces in the crowd.
As I stood up on the hill and gazed down at the scene unfolding in front of me, I felt incredibly lucky to be part of such an amazing community of cyclists and people coming together to support one another and share this experience that continues to be one of my favorite bike events of the year.
Big thanks to Donnie for organizing and to all the volunteers who donated their time to help out!
Save the date for the third Keystone Gravel on September 15, 2018 and follow Keystone Gravel on Facebook and Instagram for registration info when it opens.