Beer Me: Uinta Brewing Company Pils small batch pilsner
Originally posted on August 29, 2017 at 1:31 am
By Burt Hoovis
Ahh … summer. Sweltering days, dusty trails and nights spent socializing, perhaps next to a campfire or in the backyard. This is the time of year for beers that refresh and invigorate. Classic German Pilsners, with their bright character and temperate bitterness, are always a favorite when the days are long.
Pilsners and other beers lagered at low temperature require more time and energy than relatively easily brewed ales, resulting in less penetration in the craft scene. Luckily, brewers like Utah's Uinta Brewing have embraced the style and are offering some excellent examples. Unita's Pils Small Batch Pilsner starts with Vienna, Idaho and Carapils malts, with bittering from German sapphire and sterling hops. The result is a light blonde lager with a modest but crisp bitterness that's interesting and easy to drink. Fans of heavily hopped India pale ales, malty bocks or high-alcohol imperials might find Uinta Pils a bit uninspiring. If that's your preference, it's probably best to steer clear of German Pilsners in general, or perhaps go with a more demonstrative Czech variety. For me, Uinta's take on the style is spot-on, producing a vibrant beer well worth fishing through the bottom of an ice-filled cooler to find. And this is the application where it's right at home.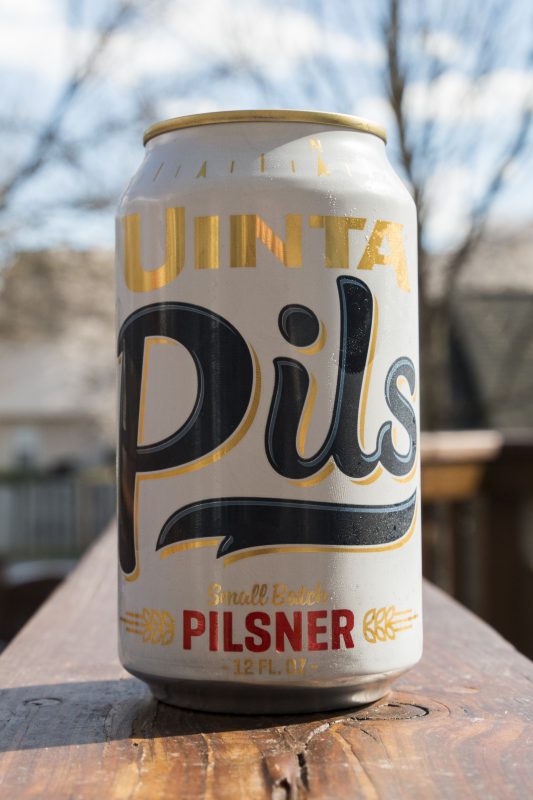 If you've spent any time riding in Moab or Park City, you're probably acquainted with the brand. (Interestingly, Uinta offers a version with 4 percent alcohol by volume for local distribution to comply with Utah's blue laws.) What you might not know is that Uinta's brewery in Salt Lake City is powered entirely by renewable energy (wind and solar) and has been for over a decade. Uinta's steadily increasing distribution currently tops 40 states, with 45 planned by end of 2017. With any luck, you should be able to get it close to the trails you're riding.
IBU 37.0
ABV 5.0 percent