Confessions of an MTB Dirtbag: Singletrack 6 – Stages 4 & 5
Originally posted on August 3, 2017 at 12:46 pm
By Ryan Taylor
What time is it? What day is it? I have no idea. I asked a woman on the street if I had to put money in the parking meter. She said, "Of course, it's 2 pm on a Wednesday."
I'm not sure if these memory lapses are from fatigue or because days of the week are meaningless when you don't work. I attribute attempting to put my on spandex over my baggies as fatigue though.
Singletrack 6 Stages 4 and 5 are over. Only one day left. For the past couple of days, we've been hanging around the small Kootenay towns of Nelson and Kaslo. Both are great in opposing ways. Nelson is very trendy, a little hippie community that consisted primarily of draft dodgers and miners in the seventies and remained weird and unique ever since. The food and entertainment scene is fantastic and there are numerous beaches within walking distance of the town. Because there are so many new and old hippies trying to find themselves, then finding themselves, and then trying to find their cars, the town has a constant calming smell of patchouli.
Kaslo, however, is the opposite. It is also very small and unique, but you get a sense they don't want any tourists or visitors of any kind. Food and goods are priced as if it were 1992. All the business are quirky and the town is stunningly beautiful in a raw BC way, with a lake within a minutes walk and mountain views in every direction. However, there aren't many food establishments or much to do around town.
The 4th stage of S6 was a monster with 2000 meters of elevation gain, mostly on barren gravel access roads. Unfortunately, most of the descents, with the exception of the timed stage, were on gravel too. I finished the day whooped and a little angry that this seemed to just be a filler stage that didn't even showcase anything fun.
Afterwards, I spoke with a number of people, from pros to Joe Blows like myself, and to my surprise a lot of people absolutely loved it. I can't understand why you would come to BC, which has some of the best MTB trails in the world, and love a day made up of gravel road climbs. To each his own I guess.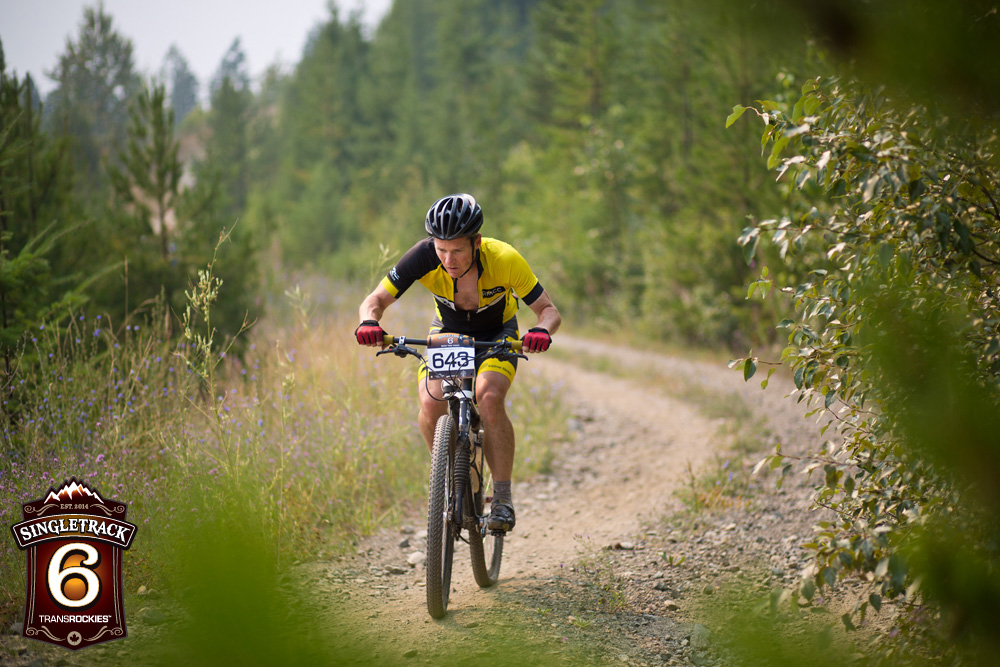 It's also become apparent that living in my car, bathing in lakes, and riding a bike for 25 hours this week has given me a hell of a rash. While in Nelson, I went to the pharmacy, embarrassed about my rash and explained to the pharmacist what was happening. I described it under the guise that my small baby had developed a rash and I wanted a cream for it. He then looked at me oddly and asked where the baby was so he could take a look at it to confirm what it was. I was obviously trapped at the point and stuttered that he was with my wife at a cafe. Between you and me and the universe, there is no way I have either a wife or a baby. I can barely keep my cats alive and satisfied. He then asked what the baby had been doing the past couple days that would cause a rash. Trapped again, I said we were hiking and it was hot (I couldn't say that the baby was doing a six day mountain bike race). He looked at me suspiciously again, but suggested the cream that would probably work best. Turns out the rash is now much better.
Day 5 was a fantastic day on the bike in Kaslo. As is par for the course, we started out on a gravel road climb, and having flashbacks from yesterday, I totally lost motivation and just stopped caring. Additionally, the wildfires in BC have hit Kaslo hard and the smoke is overwhelming. It burns the eyes and makes it hard to breathe. While racing a bike, it's like doing a trainer/ergo workout while in a porta-potty with Winston Churchill and Fidel Castro as they smoke cigars.
I hit the point where the negative voices took over and I was completely disheartened. Fuuuuuuckkkk this. I basically walked my bike for the first major climb which was about 700 meters of elevation gain on a hot gravel road.
I was pleasantly surprised when I eventually reached the first bit of singletrack. It was a beautiful, loamy, old school BC trail. Simply awesome. Though I've noticed the organizers like to trick us, like when your spouse lets you know she bought sexy lingerie, but then never wears it. You ride this singletrack for five minutes and then they spit you out on another gravel climb….and you are deflated.
But no! Not this time. The singletrack continued and it was fantastic. Rough, but flowly, deep in the dark woods of BC. Bench cut lines that were tight but had great rhythm. Elated, I couldn't contain my shit-eating grin even though the trails and roads pointed up later in the day. The loop finished off with a fantastic, loamy old hiking trail that provided flow, tech, and rhythm as we rode along a wild, white, rapid river. I finished the day on a high that I am still riding.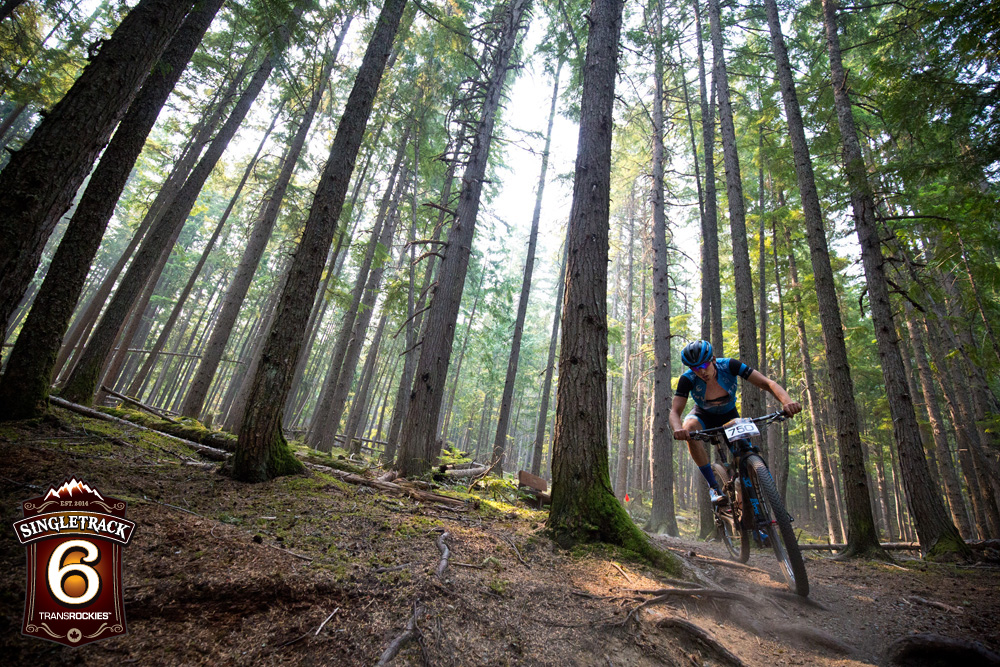 The terrain was completely different than Seven Summits, but I think for trail riders the day was the best so far. Bravo!