It Sounded Like A Good Idea: Leadville Stage Race Final Day
Originally posted on July 31, 2017 at 19:35 pm
Ed. Note: It Sounded Like A Good Idea is a new semi-regular column by Olympic track racer Bobby Lea and endurance mountain bike racer Ian 'Big DiRtY' Mullins who have teamed up with plans to race Cape Epic, Breck Epic and the Leadville Trail 100 next year. But, this isn't just another story about some guys going to some race. It's going to go much deeper and possibly become more polarizing to you, the reader, because of its honest look at some difficult subjects. Read on and find out why…
---
Sunday dawned bright and clear and I woke up with a possibly false sense of security that today wasn't going to be that bad. Brimming with confidence, I thought I'd play loose and fast with the rules that normally govern endurance events at altitude. I planned to go over the limit and stay with the leaders over the opening climb for the sake of having a fast group to ride with through the double track and road sections leading into Powerline climb. Then I'd recover on the 20-30 minutes of flat before the final grind up Powerline, Sugarloaf Pass and Carter Summit, where I'd presumably have a good enough cushion to let the mountain goats go and climb at my own pace to the finish. Sounds good on paper, right?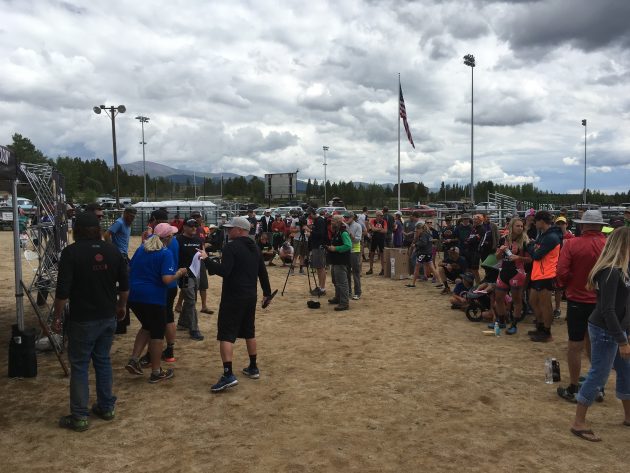 Part 1 of the plan worked well as three of us went clear on the first climb and even though we were on mountain bikes it felt much more like road racing as we swapped turns and pulled away from the large chase group. The plan was working perfectly, but I had forgotten about one critical section that turned out to be more of a climb than I remembered . The wheels very nearly came off and the plan almost blew up in my face but despite a few minutes of flirting with disaster, things settled back down and the crisis passed.
We hit Powerline together, those two guys set about racing up the climb and I tried to tuck into a dark hole and wait it out, grind it out, hoping that I hadn't burned too many matches in the first hour.
The climbs went on forever. The descents went by too quickly. Eventually I found myself on the outskirts of town and closing in on the finish. Just as I had wrapped my brain around mashing up one last paved climb to the line, the course made an unexpected turn and I was face to face with yet another steep, rocky climb that sucked whatever life was left out from my legs. With no sign of the finish other than my computer suggesting the end was near, I hobbled along, vacillating between motivated, exhausted, strong and completely distraught at the idea that the finish may be so much farther away than I thought. How much more climbing could there be! How many more minutes was I going to spend toiling away at 4 miles per hour! The crest of each small rise only revealed more climbing and just as I was really on the edge of melting down after turning onto a surprise singletrack hill, the finish was right there in front of me and it was all over.
I survived my first Leadville adventure no worse for wear and happily stood in line on shaking legs to collect my finisher's belt buckle.
One of the biggest revelations from leaving the highly regulated and cutthroat world of pro road and track racing, where accolades and money are highly sought after, is seeing the vibrant community and social scene around events that cost a lot to attend and give you not much in return other than the chance to spend more money at another one of their events.
From the road racing perspective, that's what we see, but to see it in such a narrow minded way is to miss the beauty of the event completely. It's about community and family. It's about self-exploration and pushing the limits. Above all, it's about fun. For all of you amateur roadies out there who say the answer to dwindling numbers at your weekend races is more prize money, you're wrong. One only must look at the overwhelming success of events like this to see the answer isn't a small monetary reward for a day spent playing bikes with friends. One look at the hundreds of smiling faces walking around the Lake County Rodeo Grounds and you can see it isn't about the tangible reward. One look at the joy and excitement from crossing the line, from completing the challenge and you'll know that no amount of prize money can buy that feeling.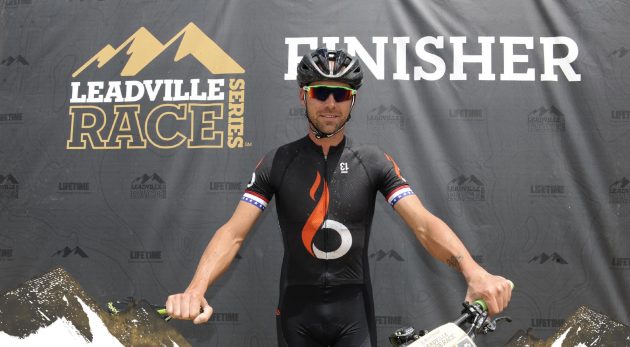 At the end of the day, we're all doing this because we truly love bikes and we love being around other people who love bikes. With that thought in mind, I look forward to choosing my next race based not on the prize list but on how much I enjoy the event. And although I can't make it back to Leadville in two weeks for the 100, I look forward to lining up at the Leadville Trail 100 in 2018 and doing this all over again.
Read the introduction to this trip if you missed it.