It Sounded Like A Good Idea: Leadville Stage Race Day 1
Originally posted on July 29, 2017 at 14:30 pm
Ed. Note: It Sounded Like A Good Idea is a new semi-regular column by Olympic track racer Bobby Lea and endurance mountain bike racer Ian 'Big DiRtY' Mullins who have teamed up with plans to race Cape Epic, Breck Epic and the Leadville Trail 100 next year. But, this isn't just another story about some guys going to some race. It's going to go much deeper and possibly become more polarizing to you, the reader, because of its honest look at some difficult subjects. Read on and find out why…
---
Words by Bobby Lea
"You need to replace your chain. It will be fine for this weekend but replace it on Monday," said good friend and mountain bike mentor Mike Yozell. That was a month ago. After 10 days of harping on juniors for showing up at a major race with bikes in varying states of disrepair recently I figured I had better practice what I preach. I set about replacing my chain, brake pads, and even tried to put on a bigger chain ring (bigger is ALWAYS better) before being stymied by the need for a proprietary tool. I was, however, successful at changing my tires. I'm sure many of you are rolling your eyes right now but in my previous life I only had to deal with clinchers or tubulars. I don't know the first thing about this tubeless business. What do you do when you don't know how to do something? You ask Google, of course! I dutifully watched a YouTube video on installing tubeless tires and away I went. For all the juniors reading this, take note: big race = new shit for your bike.
Stage 1 for the Leadville Stage Race: 42 miles and 3,600 feet of climbing with a maximum elevation of 11,200 feet. That's nearly double the distance of the longest mountain bike race I've ever done and the highest elevation I've ever been to without getting in an airplane. I wouldn't say I was nervous but I was certainly apprehensive about the altitude, especially when just cruising down the main drag to get coffee this morning left me more than a little out of breath. How does one even go about racing at this altitude?
The short answer is you (I) don't. Coming from sea level you can't race. You can ride. With any sort of luck, you can even ride with other people. It was as if the entire event happened in slow motion. We plugged along at our own pace, sometimes faster, sometimes slower and if it was a climb we were almost always in our smallest gears.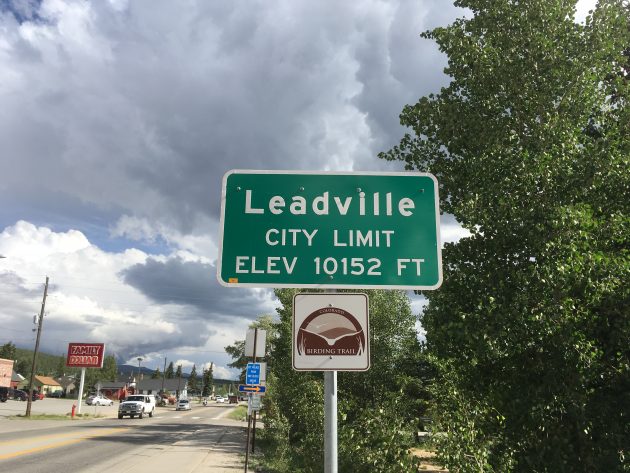 It may have given the illusion of a being a mass start bike race but in reality it was a solo effort, a draft-legal time trial. Wait … that makes it sound like a triathlon. It was not at all like a triathlon. It was way more awesome. There were over 200 individual battles happening out on the course today. I'd be lying if I claimed to be racing. I was surviving. It was a battle of rider vs altitude, feathering the throttle and flirting with disaster every step of the way.
I found myself in a group that ranged from as small as two to, at times, as large as seven. It shrank and grew and shrank again until there were just a few of us left with 10 miles to go and I started to entertain the idea of racing for a good stage placing. Bold, I know, but I couldn't help myself. I tried my hand on a small climb with about eight miles remaining and managed to get some daylight between me and the small group I had been riding with. I felt great! Well, I didn't really feel great but I felt great because I was racing and something was happening. It all went swimmingly until I hit the last little climb at about three miles to go. The wheels came off and they came off hard. Around every turn I was searching for a "1 km" to go sign, some sort of indicator that the end was near. Then I remembered I wasn't racing a road bike. There would be no Flamme Rouge. There would be no countdown to the finish. My hypoxic conversions from kilometers to miles (I'm a trackie, give me a break) gave me a roughly one mile range on where the finish should be. It turns out that's kind of a big deal at the end of a day like this. I limped across the line in second place  having no idea if I needed to throw up, pass out or throw up and then pass out.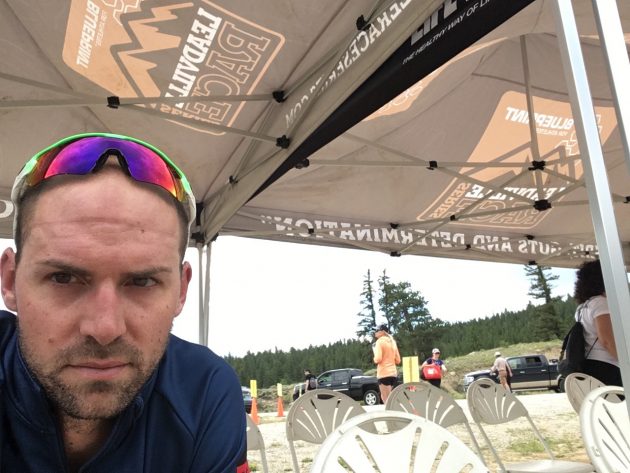 My lessons from the first day:
-Don't try to ride with Durango, Colorado, based pro Payson McElveen. He'll pull you straight into the red zone and detonation will be imminent.
-Beware of riding at road speeds on dirt. Perspective on the open trails is much different than on the east coast and you're already in over your head.
-Get new bottle cages so you actually get to drink all your bottles.
Tomorrow's stage starts at the bottom of the infamous Columbine Mine climb and goes eight miles straight uphill before turning around and going right back down. It's expected to be a 90ish minute stage. Should be kind of like a crit, right?
Check back in tomorrow to find out.