Win an Ergon SMA3 saddle and GA2 grips
Originally posted on June 8, 2017 at 0:01 am
Contest ended. Congrats to Tony Dlouhy of Niles, MI! We're sorry the promotion you are trying to access has ended.
Ergon has partnered with us to give one winner a SMA3 saddle and a pair of GA2 grips! Enter to win below.
Two products. One goal. Elevating your all-mountain experience by enhancing your ergonomic needs. The GA2 grips and the SMA3 saddle not only color coordinate, they also provide a perfect fit and function with the rider. This complete all-mountain ergonomic system makes your trail and all-mountain day tours problem and pain free.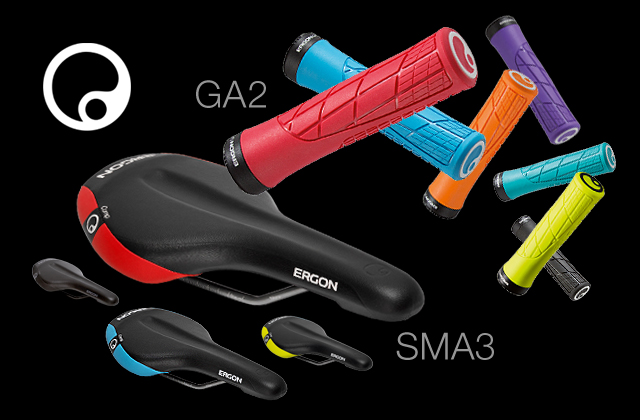 Complete the survey below by 11:59 p.m., June 14, 2017 to be entered to win. We will choose and notify a winner the following day. Some terms and conditions apply, but don't they always? Open to U.S. residents, only. Sorry, but that's not our choice. – If you are on a mobile device, click here to take the survey.