Review: Salsa Woodsmoke 29+ X01
Originally posted on May 8, 2017 at 1:55 am
"Salsa—you have made some risky decisions before, but this time you have gone too far." That quip is a sample of the feedback that Salsa received after the Woodsmoke launch. The company's marketing manager admitted that the Woodsmoke pushed the boundaries as to what people expected from Salsa. He went on to say, "Mountain biking is something that is constantly developing, changing, progressing, and the Woodsmoke is a prime example of that."
Indeed. I remember when 29ers first burst onto the scene, and the strong reactions evoked by a—gasp— new wheel size. I'd like to think that mountain bikers have since learned to ride first and spout later, but I'm not holding my breath.
The Woodsmoke was my first 29plus test bike, and as I headed into the woods I wasn't quite sure what to expect. It took me a couple rides to get used to the different-feeling dynamics of the big, wide tires. They're slower to accelerate, but ooze momentum once up to speed and grip like glue. After getting in sync with the bike, however, I simply rode instinctively and never had to think twice about the 29plus rubber.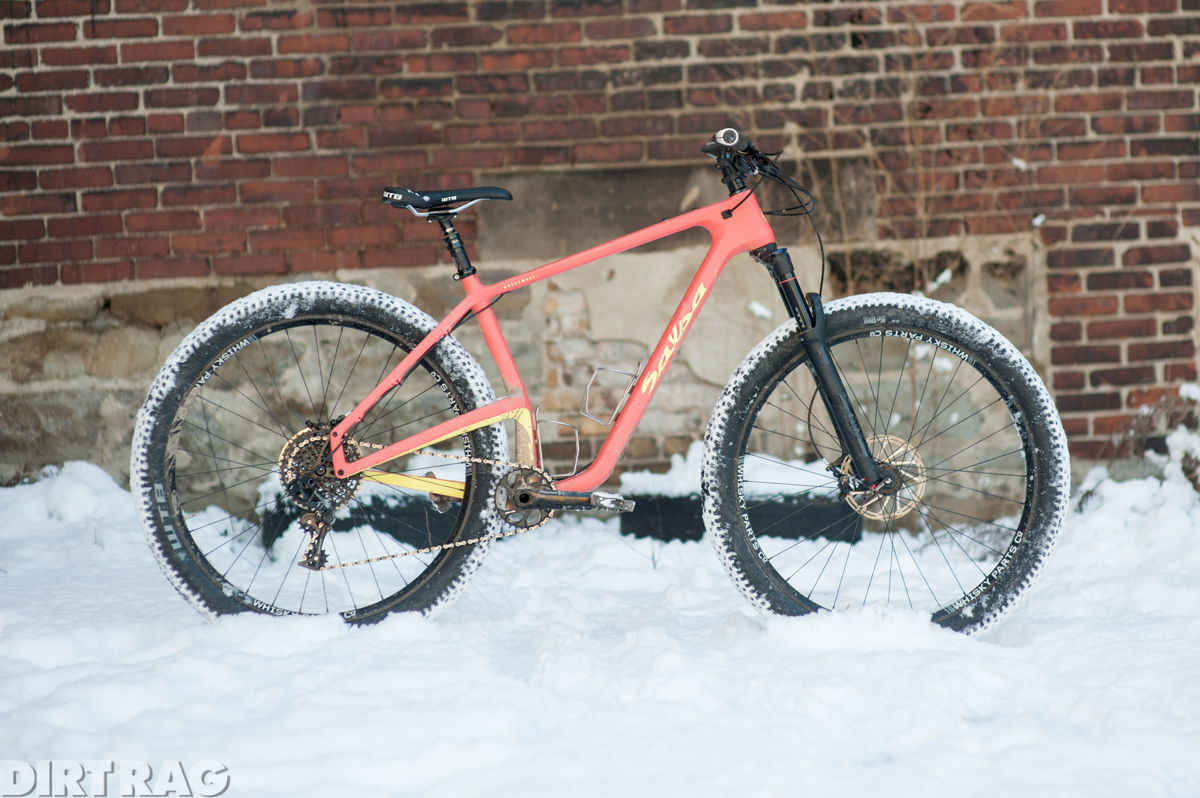 Climbing traction of the WTB Ranger 29 x 3.0 TCS Light tires did not disappoint, even if they seemed to require more effort to keep them turning. Up my local hills, I had enough leg to push the single-chainring drivetrain (that features a SRAM X01 rear derailleur/shifter mated to a 10-42t XG cassette and X1 crankset with 32t chainring).
WTB's TCS "Light" tires are lighter than the company's "Tough" versions—the casing is more supple, but less durable against pointy things. At the time of the Woodsmoke's introduction, WTB had not yet released the Tough 29plus Ranger, but it should be available by the time you read this.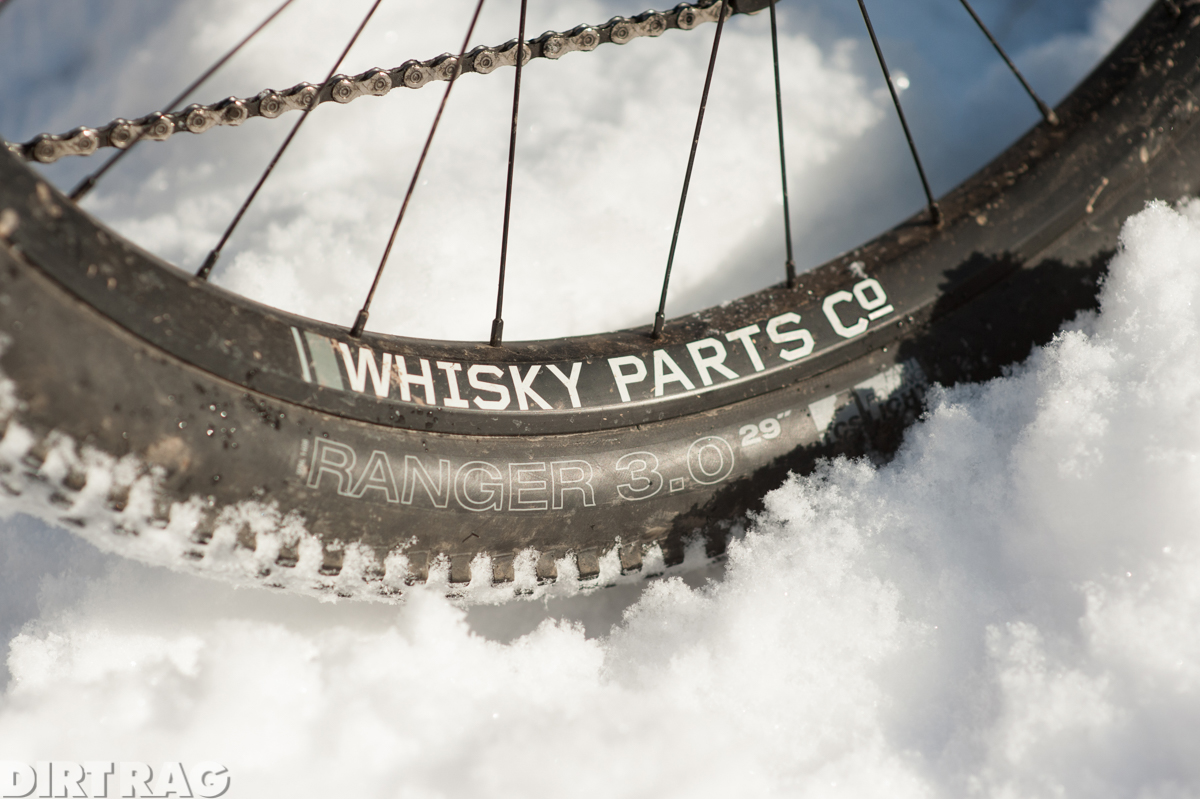 Sporting a longish 17.9 inch reach, short 50 mm stem and slackish 67.8 degree head angle (size large), the Woodsmoke handled like a modern trail hardtail should. The bike felt well-planted and carvy. It shined whenever I dropped the RockShox Reverb Stealth post, leaned into the turns and let those grippy tires rail. Thanks to its short chainstays, the bike felt relatively light on its oversized feet and tiptoed through tight quarters without any need to muscle it. It felt big boned, but not fat.
With its nose pointed downhill, the Woodsmoke exuded a stable demeanor that urged more speed. As much as the SRAM Guide RS brakes impressed, I found myself laying off them as much as possible and carrying more downhill speed that I would on the average hardtail.
With the RockShox Pike RC Solo Air 120 mm fork leading the charge—and the plus tires providing well-knobbed contact patches—the Woodsmoke rumbled confidently. This bike impressed me most whenever conditions turned for the worse. That's important for a bike that's likely to spend time on ungroomed backcountry trails.
The wide-open main frame leaves plenty of room for bikepacking bags and it has mounts for three water bottle cages, as well as pair of mounts atop the top tube for attaching Salsa's top-tube bag. Salsa's versatile Alternator 2.0 dropouts can adjust the chainstay length from 16.1 to 16.4 inches. Singlespeed compatible, natch. That could come in handy for an "emergency" singlespeed conversion on trail, if nothing else.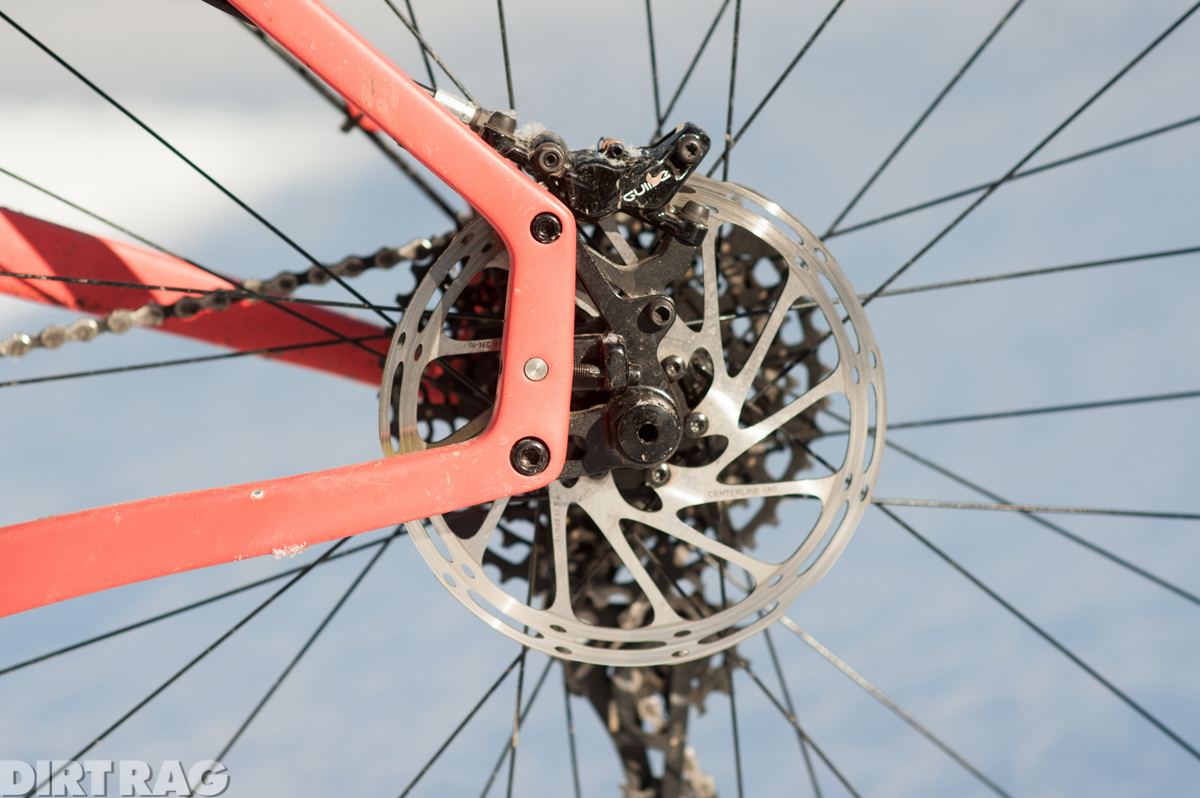 Spacing on the Salsa-branded rear hub is 148 mm. The bike's short, wide rear-end, combined with my duck-footed pedaling style, led to some heel rub on the outwardly flared chainstays. That's the only problem I encountered.
The Woodsmoke 29+ X01 is a rough-and-tumble playmate that is up for anything, anytime. Well-rounded handling and thoughtful features result in a versatile rig that is well-suited for long days in the saddle.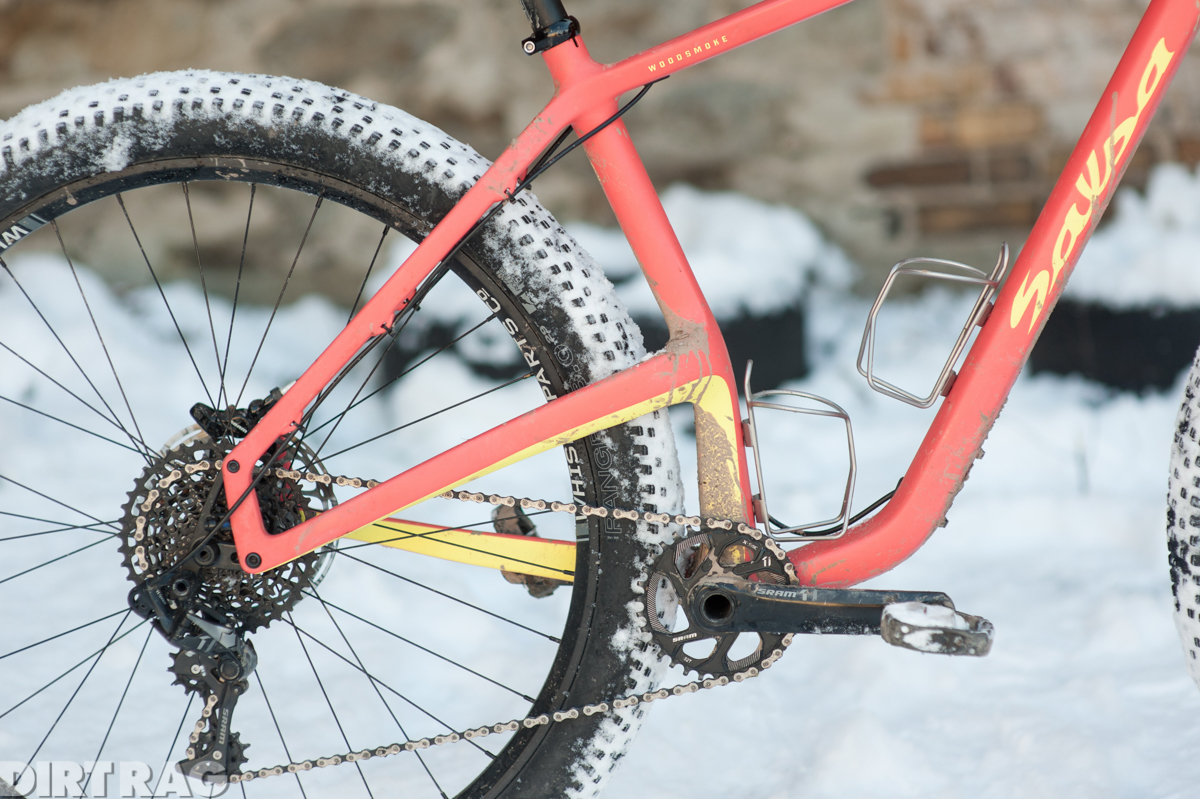 Tester: Karl Rosengarth × Age: 59 × Height: 5'10" × Weight: 150 lbs. × Inseam: 32"
Price: $3,999
Sizes: XS, S, M, L (tested), XL
Full specs, geometry, and more info can be found at salsacycles.com
---
This review originally appeared in Dirt Rag 196. Subscribe so that you never miss an issue and sign up for our weekly email newsletter to get fresh web content delivered to your inbox every Tuesday.