Specialty Files: 1996 (20-inch) and 1998 (26-inch) Comtek
Originally posted on May 20, 2016 at 8:00 am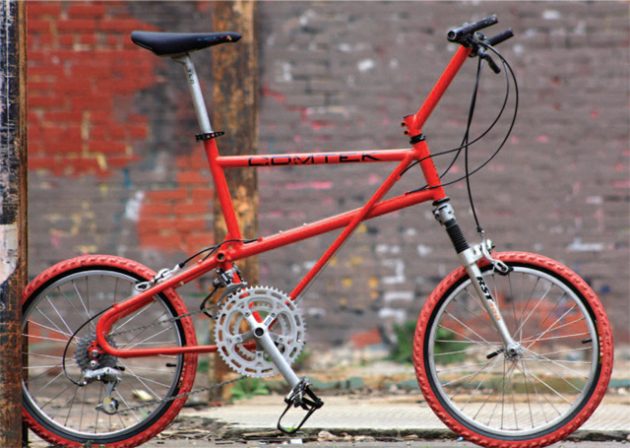 Words and photos: Jeff Archer
Originally published in Issue #190
Most cyclists have, at one time or another, thought about building their own frame. Some, such as myself, have taken the next step and taken a general welding class, while others ramp it up a notch and attend one of the many frame-building schools. The usual outcome of class time is a frame of your very own. If that works out, students may go on to build frames for friends and family or move on to full-time status and attempt to make a living doing what they love.
Jim Compton, in Oregon at the time, falls in the "friends and family" category. For a decade, starting in the late 1980s, Jim built around 20 bicycles. There were a couple of hardtail mountain bikes and at least one hybrid. The rest were full-suspension frames. The design of choice was a single pivot with a simple bottom-bracket-mounted elastomer pull shock. Most of the frames were built around 26-inch wheels, but two were made with 20-inch wheels, as inspired by Moulton Bicycle Company.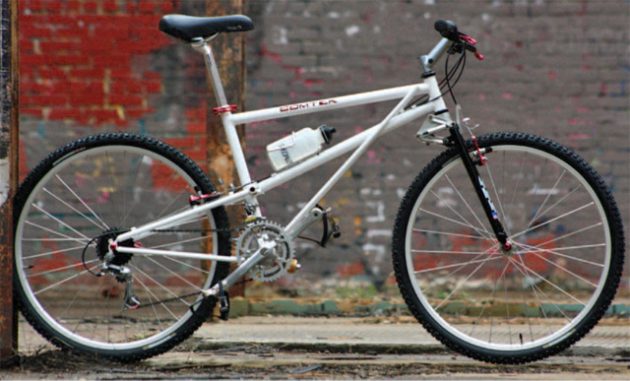 Jim built his frames using stitch MIG welding, which was a skill he honed while working at Boeing on the Minuteman missile program. The MIG welding is very strong but not often found on bicycle frames since it is not as aesthetically pleasing as TIG welding.
The pull-shock design is simple and is good at taking the edge off bumps. The suspension can be tuned by changing the bumpers for a firmer or softer ride. The 20-inch bike was Jim's personal ride and saw a good amount of mileage. The 26-inch was made for his wife at the time, circa 1998, and the fabrication apple didn't fall far from the tree. Jim's son, James, became a motorcycle fabricator and won the Biker Build-Off in 2007, as seen on the Discovery Channel (which also sponsored a Tour de France team at the time but records of the victor, for those years, seem to be missing).
This bike can be seen at the Museum of Mountain Bike Art & Technology, which is housed at First Flight Bicycles in historic downtown Statesville, North Carolina. If you can't visit in person, check out the collection at mombat.org.